When it comes to small businesses, a solid digital presence, and most importantly, a comprehensive website, are vital to attracting more customers. A thorough small business website should showcase what your company is all about, from its brand character to its offers. These tips apply to all small business owners and entrepreneurs, whether they're looking to elevate their current website or build a completely new one.
When you're ready to create a small business website, visit Boxmode for some of the most extensive small business website examples. Selecting from industry-specific templates can save your business a lot of time when it comes to creating the perfect design. Though the average pages of a business website may vary based on the field, overall, you'll want to include the following nine must-have pages.


Homepage
If you only have one chance to make a first impression, your homepage is it. This is typically the first page a current or potential customer lands on. Your homepage must be both visually attractive and informative. It should be easy for visitors to decipher exactly what your company does as soon as they land on the page. Use your homepage as a gateway to entice readers to explore the remainder of your website. Include critical information in a way that is concise, aesthetically pleasing, and professional. Do not feel tempted to overcrowd the page. Including all nine of these must-have pages within your site will give you plenty of space to share all necessary information.
This one may seem like a given, but all too often "about us" pages leave a lot to be desired. A well-structured "about us" page builds a connection with your audience and humanizes your small business. Tell your story in a way that is relatable and unique. Highlight your unique selling proposition. Include photos as well if you have professional ones. Often, people don't want to just know about what they're buying, they want to know who they're buying from. That goodwill is also critical to building long-term brand loyalty with your customers.
Products, Services, or Packages Page
Presenting your offerings is a key component of your small business website. The strategy behind this page will vary based on the type of products, services, or packages you offer. If there is an e-commerce sector to your business, Boxmode offers fantastic e-commerce functionality that can be seamlessly integrated into any small business website design. This PayPal button widget makes the purchase process simple and comfortable. Be clear in your descriptions, and add visuals if you have them available. If you offer a vast array of products and services and depending on the type of your website, you may even want to consider breaking them up into two separate pages, so there's no information overload for your readers.
Frequently Asked Questions (FAQ) Page
Having a "frequently asked questions" page can be a big time-saver. Many customers have similar questions, so answering them directly in an easy-to-read format is extremely helpful. Make sure you write the questions from your reader's perspective and answer them in a way that's short, sweet, and easily digestible. Think about questions your customers may have about your products themselves, shipping and return policies and company processes. Be sure to organize the questions logically.
Reviews or Testimonials Page
As humans, examples of other people naturally influence us. Reading reviews written by other customers can be very important in building a brand's trust and credibility in consumers' minds. If your customers say they love your products and services, it feels much more authentic than when your own business says it. With a testimonials page, be sure to include, at the minimum, a customer's last name and first initial. You may even want to indicate when they purchased from you or when they wrote the review. The more information you can provide, the more authentic it will feel to the reader. Including photos of the reviewers will take this one step further.
Contact Us Page
Your "contact us" page should clearly outline how current and potential customers can reach you. For small businesses with multiple departments, you may want to include separate numbers so calls are directed properly. Offer your site visitors a few options to connect, whether it's via email, phone, chat, or a contact form. If you have a brick and mortar store or public office location, include your address as well. Maps/directions can also be helpful to add.
Blog or News Page
Including a blog or news section can significantly help boost the SEO (search engine optimization) rankings of small business websites. To create the best website for a small business:
Highlight any type of press or special company announcements.
Craft blog posts about relevant, related topics that your customers would find interesting. This section can help put a more personal touch on your site.
Don't forget to optimize your website using Boxmode's convenient project and page-related SEO settings.
This will help ensure you're visible when someone searches for your company or industry.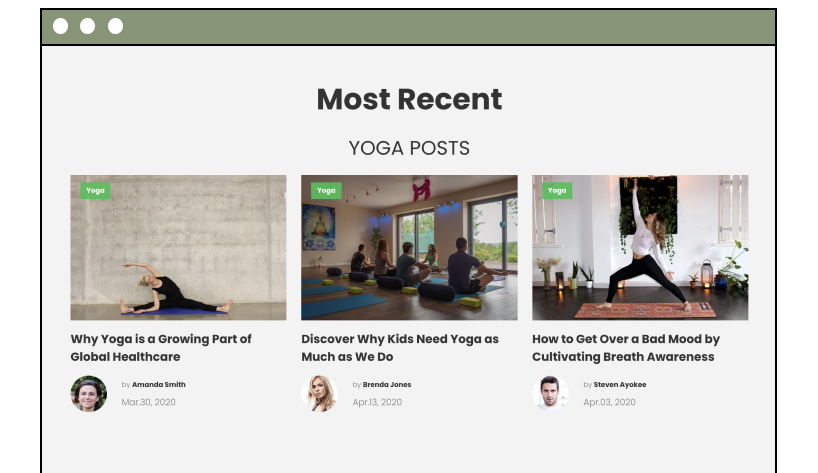 Gallery or Portfolio Page
A picture is worth a thousand words, especially when it comes to showing your brand and offerings. A gallery or portfolio page is a great way for small businesses to share their products, services, staff, programs, and packages. This will help build a better, more visual understanding of your offers and how they work.
Terms and Conditions Page
Though this will probably be the least exciting page of your website, it is an imperative one. Include the rules of using your website, any necessary intellectual property or trademark disclosures, and your privacy policy.
Are you searching for the perfect way to build a website for your small business? Look no further than Boxmode for some of the best small business website designs. When it comes to creating a small business website, the cost is generally a big concern for businesses. With Boxmode, you have the option to design a beautiful website for free. Pick from a beautifully designed template and get started right away. Then, include these nine must-have pages, and your small business website is ready to wow current and future customers.