Starting your own business may seem intimidating, especially when you're trying to build a small business online. Many entrepreneurs feel overwhelmed by the thought of creating an online business due to the perception that they need masses of technical knowledge. In reality, starting an online business parallels many of the steps needed to start a traditional business. The beauty of building it online is the number of incredible tools that make launching it simple. No matter what type of business you create, a strong, easily identifiable online presence will be absolutely vital.
Through a reputable website builder like Boxmode, you can build a beautiful, professional, branded website with no prior web-building experience. Once you solidify your idea and business plan, the possibilities for your online brand are virtually endless. There is no limit to how far you can take your small business online.

Get ready to build a successful online business (that you'll be so proud of!) with these simple steps.
Brainstorm an Innovative Idea
Whether you're a business whiz or a new entrepreneur, the process of building a business should always start with a brainstorming session. Allow your brain to wander to its most creative, free-flowing space. There are no right or wrong ideas when you brainstorm. It's important to think outside the box, whether that means conjuring up a groundbreaking idea or inventing a unique improvement to an existing one.
Perhaps you're looking to open a local franchise and need to think about ways to differentiate yourself. Always think about what problem you are trying to solve with your idea. You may even want to run a small focus group to see if the idea resonates or falls flat before you run with it. Regardless of which direction you take, it is critical to build out a solid foundation. Your unique selling proposition should be at the center of it all. This will be the key component of your business that makes it stand out within your industry and among competitors.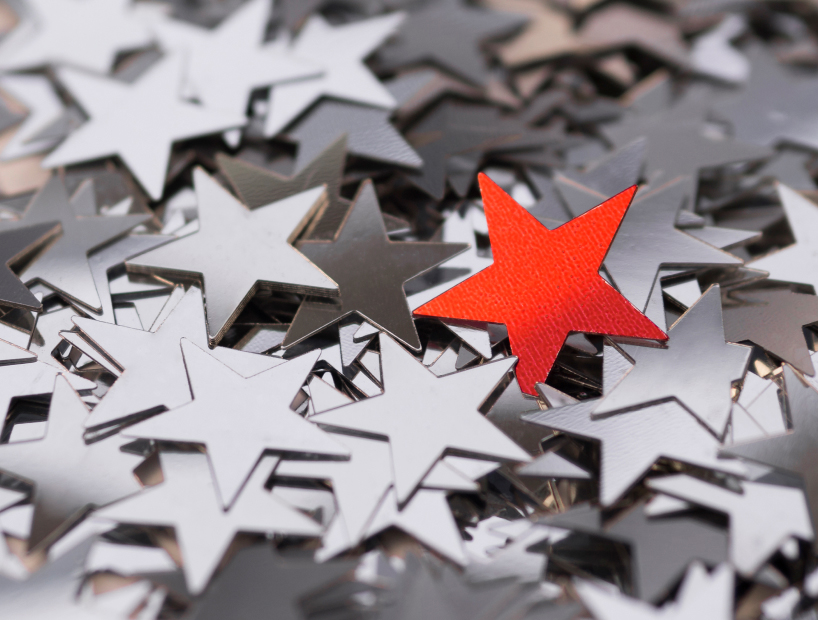 Create a Business Plan
Once you've solidified the idea for your online business, the next step is creating your business plan. In the past, a business plan was a lengthy, tedious, and specifically formatted document. It consumed ample time, energy, and sometimes even money to create one. Nowadays, a business plan should be a strategic, organized roadmap of how to translate your initial idea into a full-scale business. The following pieces of your business plan should be well-defined before proceeding:
· Vision and Mission Statement
· Company Description
· Products and/or Services
· Target Market and Target Audience
· Competitor Analysis
· Sales and Marketing Strategies
· Organizational Structure (if one is necessary)
· Financial Needs and/or Projections
Start by thinking about your overall vision and mission statement. (There are plenty of books and references to help guide you through this process. Remember, your plan will most likely evolve as your organization grows.) Be specific in creating your company description and outlining your products and/or services. If you haven't already done the necessary research on your market and target audience, now is certainly the time to do so. Consider all elements of who your potential customers will be.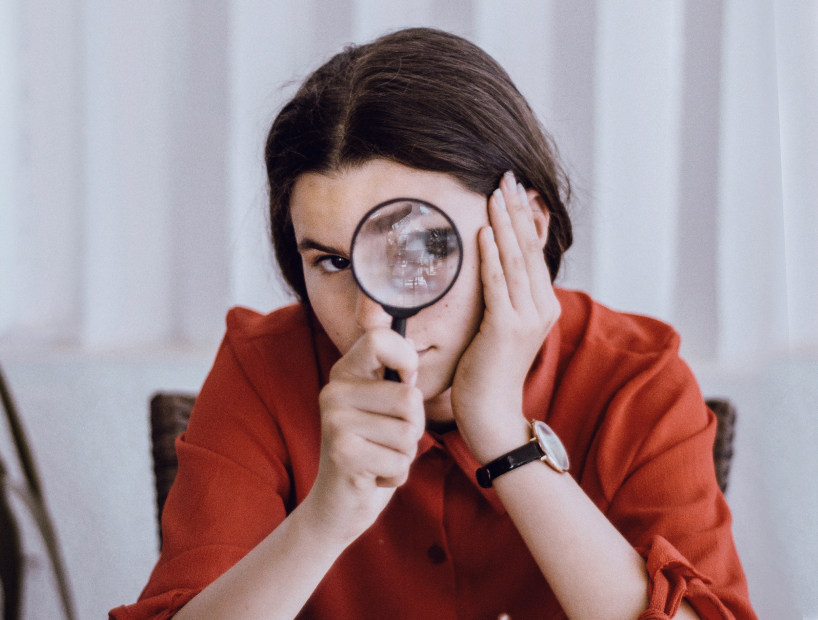 It is advisable to do some research on the competition as well. After all, customers have many choices these days. It's important to know what attracts them to each online business. When it comes to your sales and marketing strategies, these should be an overview of what direction you'd like to take. Think about how you will captivate customers and showcase the value of your products or services over others that may be available.
Clearly defining your pricing strategy will also be an important element of your plan. If applicable, this is a great time to decide what the configuration of your organization will be. Consider how many employees you will need and what the management structure will look like. Within the financial strategy portion, include all foreseeable operating costs and revenue projections. Using your best judgment and analyses of similar companies to create this section.
Keep in mind that businesses adapt over time to their environment. This document should guide you and grow as your business evolves too.
Build an Engaging Online Business Website
After finalizing your roadmap, it's time to dive in head first. Here is where the fun comes in. Establishing your online presence begins with a branded website. With a website builder like Boxmode, entrepreneurs of all levels can feel like experts. Boxmode makes it simple to design a professional website that is customized to your brand vision. Pick a domain and then choose from one of the fabulous templates most related to your business. Get ready to breathe real life into your online business.

There are a number of impactful tools you'll want to leverage when building your small business website. To be discovered, you must show up in a potential customer's search. Implement Boxmode's SEO tools for individual pages and your overall project to help build your online visibility.
If you're looking to make the transactions directly through your site as well, don't forget to embed e-commerce functionality with a PayPal button to take your website's success to the next level. You can also rest assured that with Boxmode, all templates are mobile responsive. This means no matter what device your visitors use to arrive at your site, they'll be served the full experience you worked so hard to create.
When it comes to your website, the actual content is the key. Make sure the copy you create on your website is clear, concise, and actionable. Images and videos should be high-resolution and eye-catching. Choose fonts, colors, and background styles wisely. While you can customize your website as you see fit, be sure it includes all pertinent information in an attractive and engaging way. The purpose of your site is to give your customers insight into who you are as a company, what you offer, and why they need it in their lives.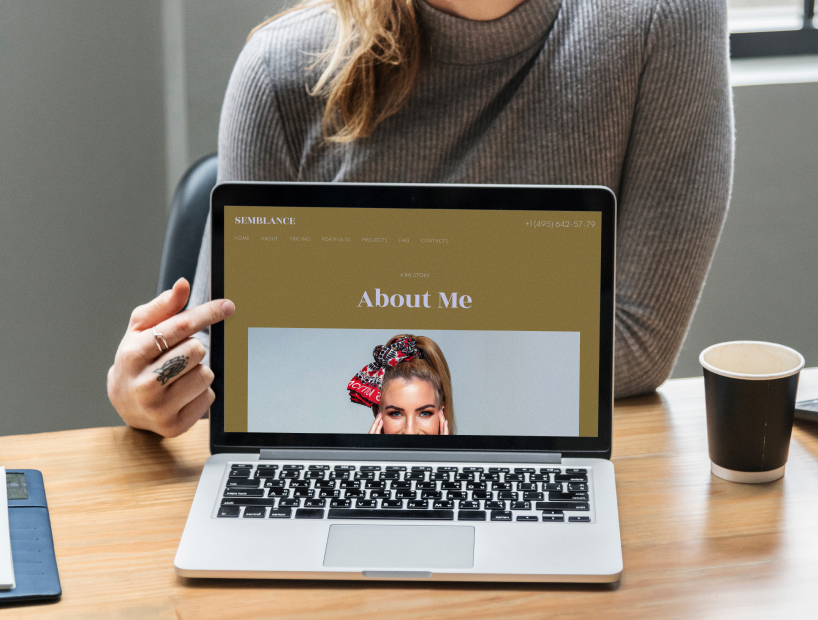 Hone in on Your Marketing Tactics
Think about the type of people you want to target as your potential customers. What channels do they spend most of their time on while online? You want to bring your business to them. Whether they're on social media platforms like Facebook or Instagram, or prefer to read industry publications, choosing the right marketing tactics is the best way to ensure your name is out there. There are a few types of marketing you may want to consider:
– Content Marketing
Content marketing is one of the newest and most cost-effective ways to market your small business online. This type of marketing includes creating content for media like blogs, webinars, e-books, email campaigns, digital newsletters, and more. Typically, the goals for content marketing are about driving awareness, building brand loyalty, and establishing trust or credibility.
– Social Media Marketing
With social media marketing, online businesses have the opportunity to leverage social media channels to build a following, share pertinent information, and create personal relationships with their target audiences. Social media for online businesses should be used strategically to help direct traffic to their websites and ultimately drive purchases. Paid social media ads are a great way to get your message to the right audience at the right time. There are many methods for retargeting that allows a business to serve ads to those who have already interacted with their brand on some level.
– Influencer/Affiliate Marketing
Influencer and affiliate marketing have exploded in recent years. Influencer marketing takes social media marketing to the next level by allowing influential people in a specific industry or space to promote a business's products or services. Often, companies send products or offer services for free in exchange for the influencer's promise to share their experience with their own social media audience. At first, this type of marketing was limited to those who had a mass following. Today, many companies find great success in micro-influencers, or those who have a much smaller, but highly engaged, specialized audience.
Affiliate marketing is a method of marketing that creates promotional partnerships. The online business offers payment for each sale an affiliate helps close for them. This ties into influencer marketing, as many influencers are given affiliate links that can attribute product sales to their particular platforms. Many companies will give the influencer or affiliate site a commission or percentage of sales.
– Traditional Marketing
While traditional marketing has been around the longest, it is also one of the more costly forms of marketing today. Traditional marketing would include any marketing in print. If you are building a small online business, you may not want to put your resources into traditional marketing methods until you build the budget. (And even then, it may not be worth it if your target audience is not frequenting those marketing channels.)
Tie Up All Loose Ends
This is probably the least exciting but most crucial part of the process. Before launching your business into the world, confirm that any legal requirements, registrations, trademarks, licenses, or business insurances are in order. Business laws and regulations vary state by state. Search for local business guidelines and industry regulations for your particular industry. If you're finding it difficult to do the research on your own, go to a specialized attorney. You want to be absolutely sure your business is operating within all pertinent guidelines prior to launching it.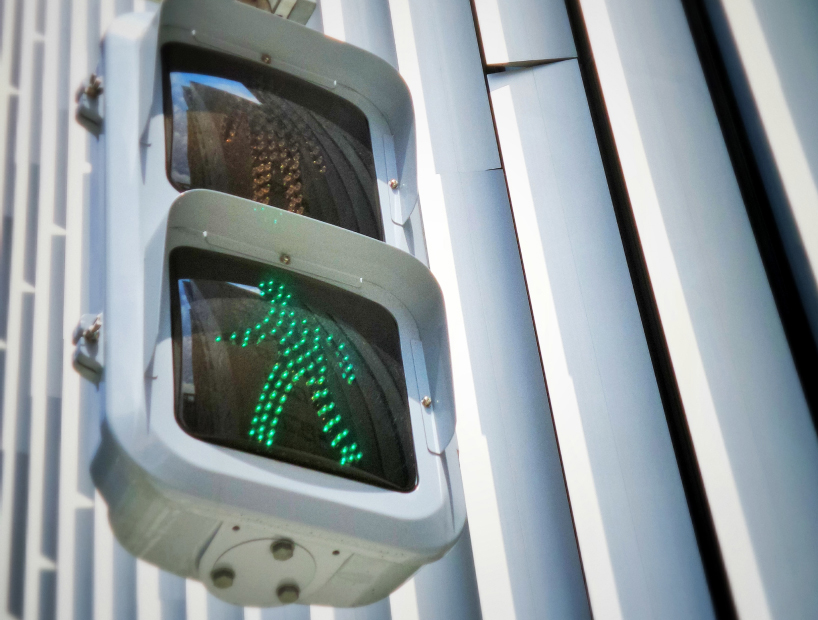 You should also have a good understanding of any tax requirements from both a business and consumer perspective. If your product is taxable, for example, you want to ensure all online transactions include the tax you need to charge your customers. From a business perspective, be sure you understand how to track your revenues and expenses, and which expenses may be eligible for deductions. Have a proper tracking process in order at the outset, to make life easier at year-end.
Launch Your Small Business
After all that hard work, the time has come to make your debut. Before the go-live, make a list of everyone you want to alert. This list should not only include friends and family, but it should also include key industry contacts, suppliers, potential customers, and even local media. If you are considering an influencer marketing strategy, it is a good idea to have a few lined up to help promote your launch. You may even want to design some social media teasers or contests leading up to launch day on your channels. Either way, get excited! The big day is finally here, and the world is yours.
Monitor Your Success
Truly understanding the progress of your business after launch is the only way to make it a success. Allow yourself time, at least a few months, to monitor how each element of your business is doing. Analyze the data you receive from all channels. Evaluate your e-commerce sales, overall website visits, and customer engagements. Understand what customers buy most frequently and why. Look for common themes in customer sentiments, both negative and positive, to your product or services. You can find incredible patterns (and red flags) from digging into all the insights your business will collect. As you learn more about the response to your business, you can make necessary tweaks to continue on a growth trajectory.
Develop Your Small Business Strategies Over Time
Building a business isn't a one-shot deal. A successful business transforms over time to keep up with the needs of its industry and its people. Adapting to the current environment and emerging trends is important to sustaining your small business in the long run. Be sure to stay open-minded.
The great thing about having an online business is that making tweaks is so simple. With brick-and-mortar businesses, signage changes, print materials, and renovations are costly. On the other hand, changing up digital imagery, website content, and promotional offers for online businesses is quick and easy.
Leading website platform Boxmode, for example, allows you to revise elements of your website instantly. The intuitive drag and drop feature helps you to rearrange entire sections or pages with a simple click of your mouse.
Involving your loyal customers in some of your strategies can also be hugely beneficial to your brand. Ask for feedback as often as you can. After all, the first-hand recommendations and criticisms from your current consumers tend to be stronger than any type of marketing your business will produce.
As your company grows, you may want to do more than just alter your existing offerings. As success and loyalty build, there will more than likely be a demand for more variations of your products and services. Consider how expanding your funnel and product or service line can help improve your profitability. When it comes to your small business, always allow room for change.
No matter where you are in your career journey, anyone can start a small business online. The question is whether or not that business will succeed. Many entrepreneurs have fabulous ideas but feel overwhelmed at the idea of actually creating a brand out of them. With a little guidance, you can start and grow a successful business online right now. Following this pathway will give you a much-needed head start.
First, let the creative juices flow and brainstorm a killer idea. Run it by friends, family, potential customers, and total strangers and use their responses. If you're getting great feedback, it's time to get a strategic game plan together. Think of your business plan as your roadmap to arrive at your ultimate goals.
Once you've outlined the direction you're heading in, the next logical step is to place the stepping stones that will take you there. Start by building an engaging online business website using a highly intuitive platform like Boxmode. Customize your website to reflect your own brand vision and messaging. Add elements to captivate potential customers and close the sale.
Then, it's time to hone in on the marketing tactics you plan to use. Whether it's content marketing, social media marketing, influencer marketing, affiliate marketing, or traditional marketing, clearly defining the tactics and strategy behind them is crucial. Your brand story should be a cohesive one no matter which channels you move forward with.
Now that you're almost ready to launch, it's time to tie up any loose ends. Ensure that all business, professional, and legal regulations are complete throughout every area of your brand. Launch your business with confidence and watch your dreams come to life. Continue to monitor your successes and areas that may need improvement. Leave room to allow your small business strategies to evolve over time. Stay flexible in your planning so you can always stay relevant, no matter what external factors or trends are thrown your way. Now get out there and make it happen.