If you're looking to create a website in the fastest and easiest way, but have no technical background or related experience whatsoever, then using a website template is your surest bet.
What are website templates?
A website template is a pre-made web page or a set of pages where any user can insert their content (text, images, media) to get a publish-ready website.
In other words, web templates (also called 'themes') are basically ready-made design frameworks that only require custom content to become full-fledged websites. They usually have everything one might need to create a website, including design, layout, navigation menu, business-specific features, and so forth. Having such a foundation available out of the box allows users to skip all the complex technical stages associated with web development 'from scratch.' Besides, using a website template effectively minimizes the launch time of an online project.
What do web templates consist of?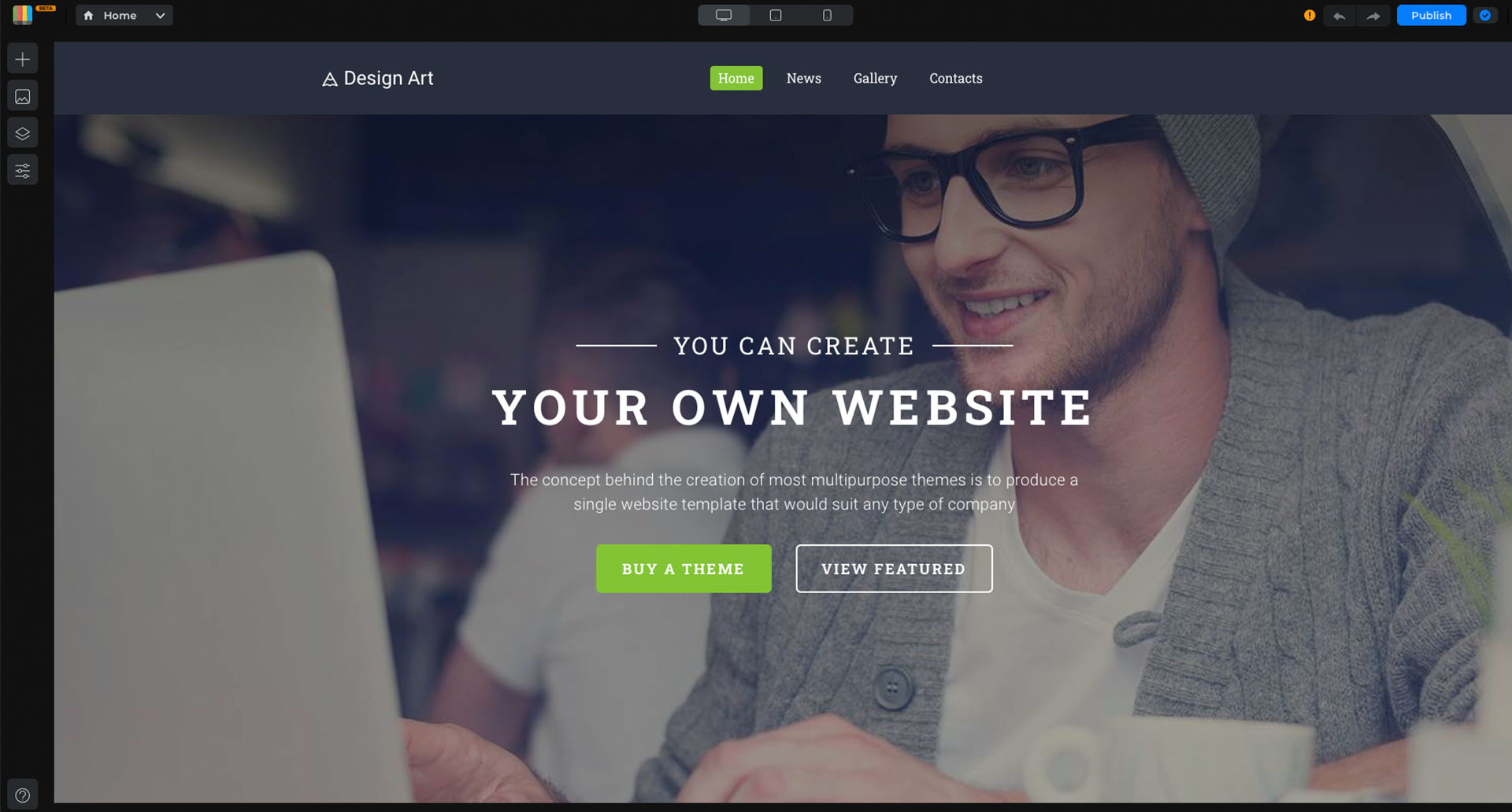 A website template features all the essential components of a regular site. Depending on a theme's type and purpose, these elements may vary. But in general, web templates include the following components:
Professionally designed header and footer with a replaceable stock logo;
Layout (often mobile-responsive) with predefined content blocks;
Hero banner or slideshow;
Picture galleries;
Navigation menu;
Video players/embedded videos;
Contact forms;
Animations;
Ecommerce functionality ("Buy" buttons, a shopping cart, an integrated payment system);
Additional features (e.g., calendars, booking functionality, real estate listings, etc., depending on the site's purpose)
Stock content (generic copy and images that are normally replaced with the user's custom content).
Web templates are built with HTML and CSS coding languages. For the end-user, this means that the most troublesome coding job is already done. All you need to do to get a fully-featured website is to swap stock text and images in the website template for your own content.
A website template can either have just one page or multiple pages stylized uniformly to represent a specific topic, business, industry, etc. In the latter case, different pages can have different on-page elements and features.
It is also important to notice that, in addition to personalizing a template's embedded content, you can further customize its design by editing the code or using the template provider's tools.
What is a responsive/adaptive template?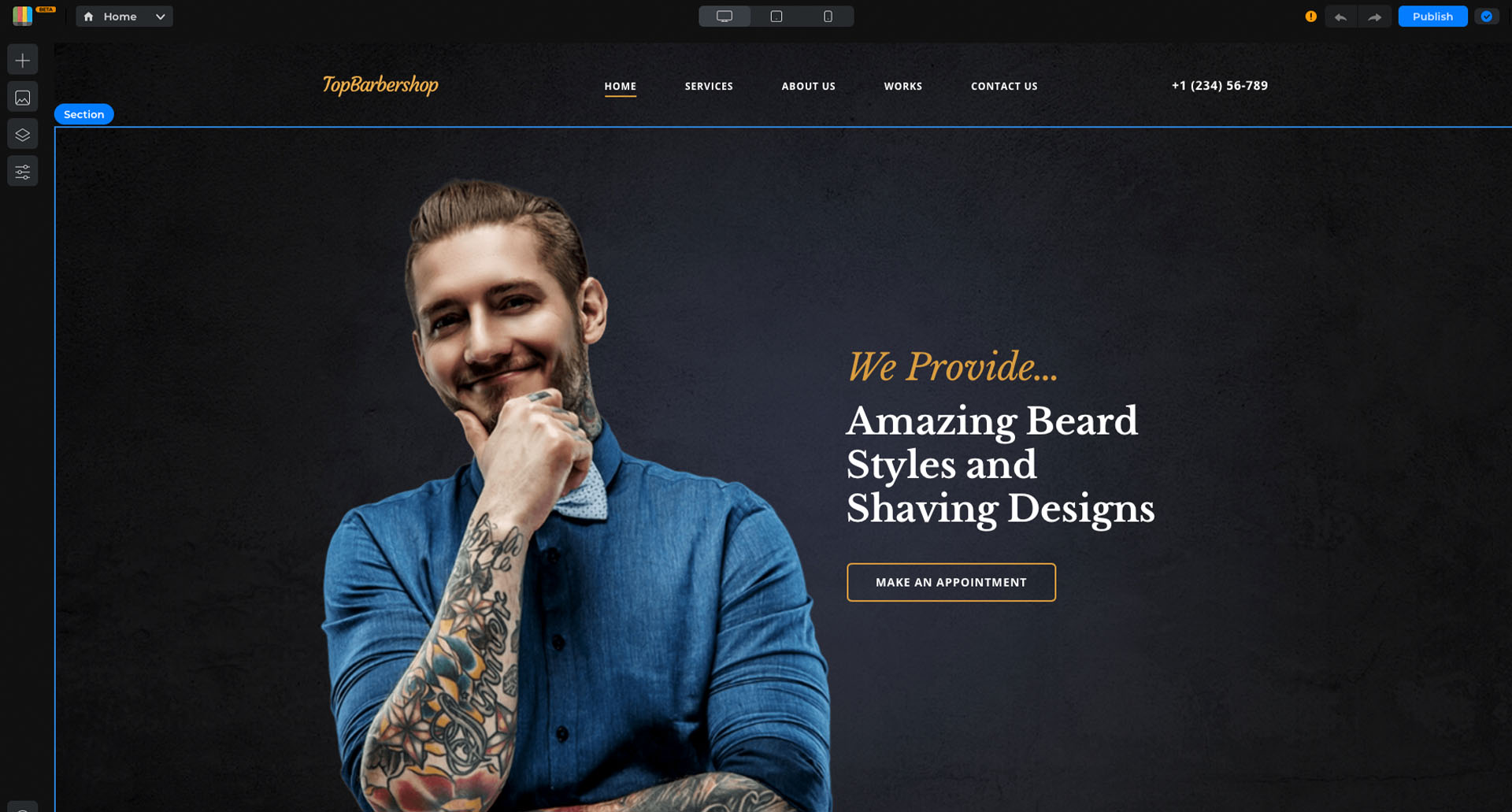 It's no secret that the ability to view websites on mobile devices means a lot to Internet users. That is why it has largely become the norm for websites to scale automatically to the visitor's screen resolution. This feature is called responsiveness.
If you're looking for a website template, make sure it is responsive. Otherwise, your website will display incorrectly or it will be plainly inconvenient to use on smaller screens. This will destroy the user experience and undermine your site's online visibility, as mobile responsiveness is one of the ranking factors with Google.
Modern web templates are usually responsive. However, you could also stumble across adaptive templates. What's the difference between "adaptive" and "responsive"? When using responsive templates, your pages automatically adjust to the screen size. With adaptive templates, however, additional mobile-optimized pages are created to serve as alternatives for corresponding desktop pages. Depending on the visitor's device, a page's mobile or desktop version will load in the browser.
Where do I get web templates from?
There are basically two ways to get your hands on a website template:
Download or purchase a self-contained website template
This is a longer route to go by, but at the same time, it's more flexible and would suit more experienced users. There are plenty of vendors that design and sell web templates (e.g., Template Monster). Also, some themes you can find across the web are available for free, but their functionality is usually limited. In addition, you will hardly get an elaborate or unique design with a free template.
Either way, you'll need to choose a template based on your requirements. Since web templates are usually tailored to specific business needs, you'll have to ensure that the theme you've chosen has all the features, scripts, extensions, and applications that you need to ensure effective work.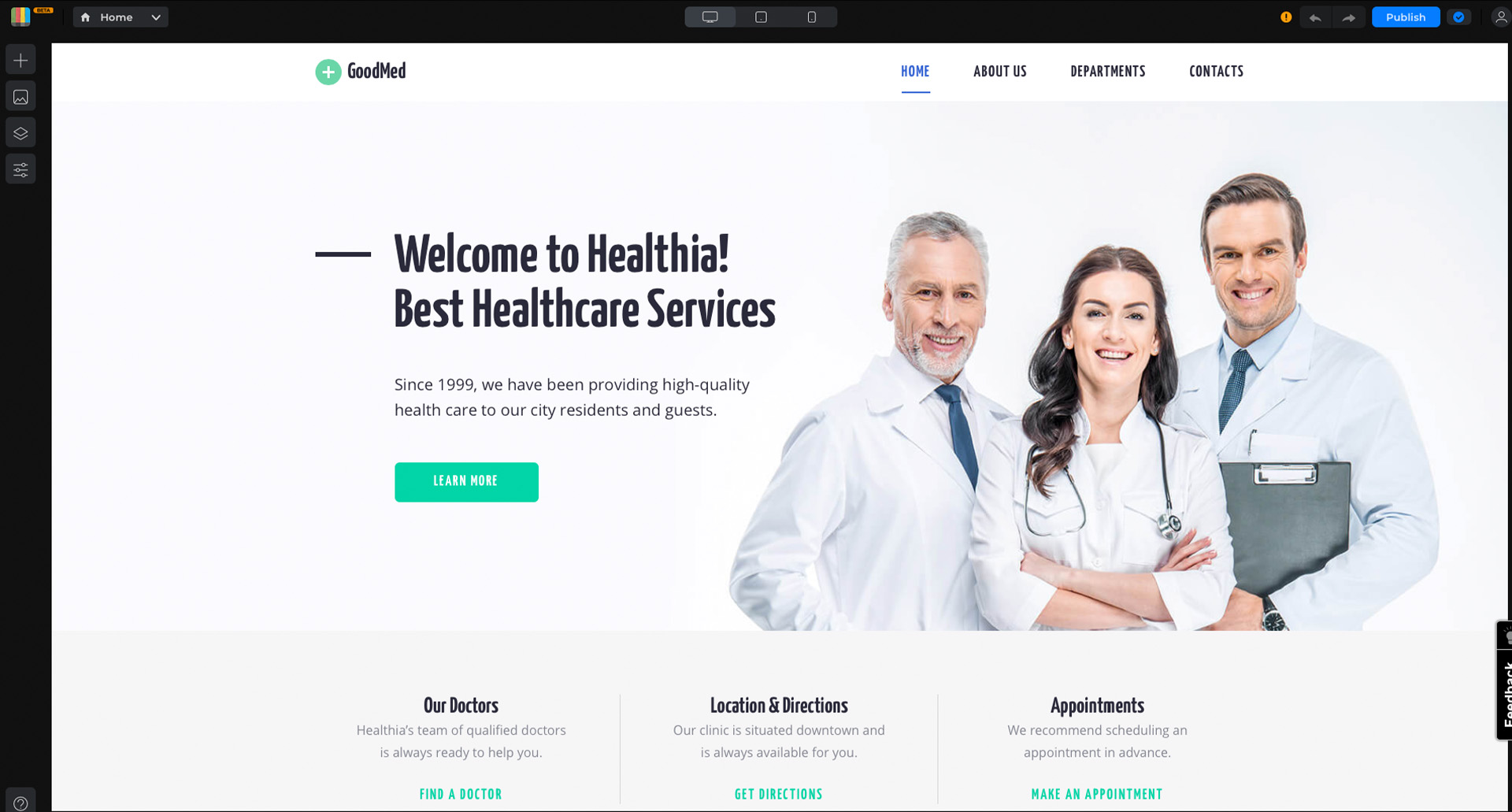 Once you purchase a suitable website template, you will be able to download it as a zip-archive. However, owning a template is not enough to launch a website. You will need to take care of a few other things as well:
Install a CMS: WordPress is the most popular choice when it comes to content management systems. And it also offers a broad range of free and paid templates to choose from.
Install a template you have purchased or downloaded for free: This will deploy your template on your web host server.
Customize the template: You can personalize your site using your CMS's tools or by editing the template HTML and CSS code (given that coding is not all Greek to you).
Replace stock content with your own: This is the easiest step as you just need to insert your own copy and images in the template according to your needs.
Add plugins, if required: Web templates can be further augmented with additional features (e.g., SEO tools, ecommerce functionality, etc.). Some of them can be downloaded for free, and some are offered for a fee.
Use a template included with a website builder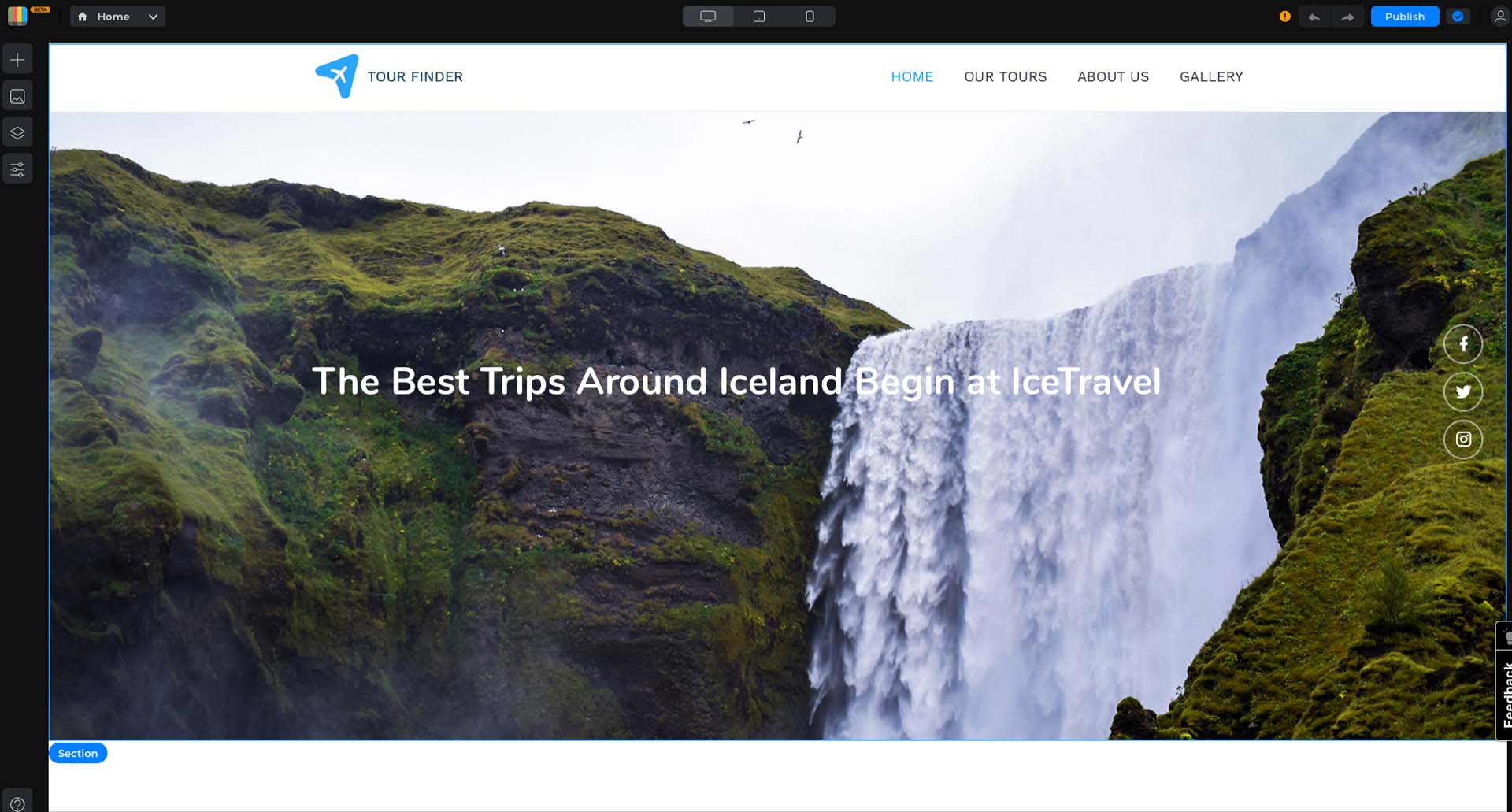 If you're pressed on time and budget and don't have any experience creating websites, it is best to go with a website builder. These programs offer a variety of web templates to choose from, and they are available out of the box (so you don't have to pay extra or install a theme manually).
What's more, you can easily customize the website template you like with the tools embedded in the platform. Since website builders are usually equipped with an intuitive drag and drop editor, the process of customization is really simple, fast, and enjoyable. As a result, you don't have to write or edit a single line of code to create a good-looking site. Though web builders' editing options may seem lacking to advanced web developers, they are a dime a dozen for casual users, let alone beginners.
And the best news is, when using a template powered by a website builder, you can skip all the steps described in the previous section, jumping right into replacing stock content. There's no need to purchase a domain name and seek a hosting provider, and there is no need to install any additional software. Everything is already included in the package that you get for a monthly or yearly subscription fee, and all the editing jobs can easily be done through your internet browser.
Take Boxmode, for example. Our templates are modern and professionally-designed. They are totally mobile-responsive, so you can be sure that your site will provide positive user experience on any device. And here's how straightforward the process of creating a website with Boxmode templates is:
Head over to boxmode.com and hit 'Start for Free' (or register a free account first)
Select a website template that you like. Boxmode themes are niche-specific, and they are conveniently sorted across multiple categories, such as Education, Fashion, Marketing, Real Estate, Charity, and more!
Customize the template using a convenient drag and drop interface and a variety of free widgets.
Insert your content.
Publish your site at a click of a button.
Boxmode is completely free, so you can use any of its templates without spending a single cent.

Should I use a template or develop a website from scratch?
The answer depends on your personal needs and the resources at hand. If you have sufficient budget and time, you can hire a specialist who can design a website for you. If you are skilled at coding, you would probably go with a CMS and a self-contained template. But if you have no technical background and want to get your website up and running as quickly and effortlessly as possible, you should probably decide in favor of a website builder. Not only will it offer a great selection of templates, but it will also provide you with all the necessary editing tools to make your website unique.
P.S.: People are often worried that using a template won't make their site unique enough to make a positive impression on their audience. Indeed, template-based websites might have visibly similar features. However, you should take into account that there are billions of websites on the internet, and the chances of your visitors running into a site developed from a similar template are incredibly slim. Even if they do, it will be pretty hard to tell because your site will feature a custom logo, custom copy, custom images, and maybe even a custom color scheme. There's no shame in using web templates as long as they save you time, trouble, and money.