To create a website today, you don't have to be a tech genius. Seriously. Gone are the days when this was a privilege of programmers and computer geeks. Nowadays, anyone can make a website with a beautiful design and rich functionality, thanks to website builders, such as Boxmode.
Since any website builder is supposed to make the life of a non-tech-savvy user easier, you don't need any coding knowledge to make things work. Most website builders allow users to utilize a graphic interface to build pages and customize them to their individual needs and preferences. This makes the process quick, almost effortless, and enjoyable.

It's not like we're tooting our own horn, but if you have a business that needs an online presence (and you have no idea where to start), Boxmode might just be that lifesaver you're looking for. Not only is it an excellent website builder all around, but it also offers a host of niche-specific solutions your business might benefit from.
That is why we offer this humble guide to help you familiarize yourself with the basic website creation process and to show how Boxmode could help you cut a few corners on the way to creating a website that would speak for your brand. But before we begin, let's clarify why we recommend using a website builder and how it can save you time and money.
Why use a website builder?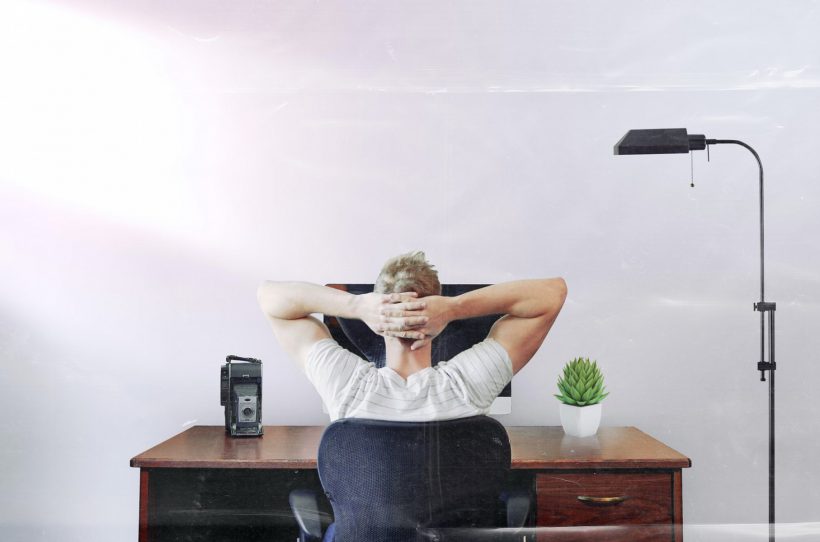 Creating a website may turn out to be a very time-consuming and stressful undertaking. Well, at least it used to be before website builders arrived. Unless you had some coding skills and could make a website yourself, you had to hire a web developer or even an entire team. This would come to a pretty penny, considering the amount of work that it takes to create a website from scratch. In addition, you would have to fork out for a domain name and hosting services.
A domain name, in simple words, is a website's address on the Internet. You can see a website's domain name in your browser's URL bar. For example, Boxmode's domain name is boxmode.com).
Hosting is a service that allows you to store your website and all of its online assets on the external server. Simply put, it is storage for your website.
Hiring a web developer is a sure way to create a professional website with a unique concept and an individually tailored feature-set. However, it is also very costly and time-consuming – it may take weeks or even months to create a website by a freelance programmer (not only because it entails a lot of work, but also because reputable web developers are quite busy, and you'll most likely have to wait before the specialist becomes available).
Another way to make a website is by using a CMS (content management system) like WordPress. This means you will need to buy a domain name and get yourself a hosting provider, install the CMS software on your hosting server, and build a website using templates and tools available in your CMS. Most features for your site will be available as third-party addons and extensions. You will need to purchase those separately and integrate them with your site. This method is less costly. However, to be able to use a CMS and create a comprehensive site with its help, you'll have to learn at least the basics of coding since these systems are not intuitive, and they are mostly designed for advanced users.
With a website builder, however, the process is much simpler. Solutions like Boxmode offer you an all-in-one package. This means you get everything you need to design and instantly launch your site out of the box: a free domain name, hosting, and tools to customize your website and set up the required functionality (this includes templates and easy-to-use widgets). Thus, you can create a website by yourself in mere hours and publish it in one click – no coding required. This is the main reason why more people (businesses included) choose website builders instead of other methods mentioned above.
Now let's move on to the process of creating a website itself. We'll break it down for you into several consecutive steps so that you get a better idea of what waits ahead.
1. Choosing a domain name
As said above, a domain name is your site's address on the web, and people will associate it with your brand. That is why it is so important to choose a proper domain that will represent your business on the Internet. Plus, it is advisable to make this choice once and for all as it is not a good idea to change a domain name frequently – this may confuse your visitors and customers.
The right way to choose a domain name is to select one that would be similar to your brand name. This will make your web address more recognizable and professional. Apart from this, we've got a few more tips about choosing a domain name for you:
Avoid generic terms: We'll emphasize this once again – you don't want to be confused with anybody or anything else (especially if you make a website for a business), so it's better to focus on your brand identity.
Keep it concise: The shorter your domain name is, the snappier it looks – and the more memorable it is.
Keep it simple: Since you don't want your domain name to cause unnecessary confusion, try to avoid anything that might complicate its spelling or pronunciation. Your domain should be easy to type. In addition, we recommend you to keep hyphens and special symbols away.
Keep SEO in mind: A relevant keyword organically introduced in the domain name can actually enhance your visibility on search engines.
Use a regional identifier (if it makes sense): If your desired domain is already taken by somebody else or if you want to specify your location, consider adding the name of your country, city, town, or state to the domain name you have in mind.
A domain name can be purchased from a registrar. Registrars are companies authorized to sell domains. Among the most popular of them are GoDaddy, HostGator, Bluehost, Hostinger, etc.
On the other hand, Boxmode provides you with a free domain from the get-go. You may choose any domain name that strikes your fancy. Please note that free native domains come with a *boxmode.io extension. However, if you want to use a custom domain with a .com, .net, or other extensions, you can easily buy one directly from Boxmode or get it from a third-party provider and connect it to your website easily. Unlike other website builders, we offer this service for free.
Read more about the domain mapping feature here.
2. Selecting a web host
In addition to a domain name, your website will need a web host to store its data for public access. Again, if you decide to go with a website builder like Boxmode, you'll get hosting services for free as part of the subscription package. If hiring a web developer is your choice, then you will have to conduct brief market research to find a reliable web hosting provider for your specific needs.
When choosing a web host, you should take the following considerations into account:
Hosting type: dedicated hosting, shared hosting, and VPS hosting;
Technical specifications: storage, RAM, bandwidth, data transfer speed, server uptime, etc.;
Data security;
Customer support; and
Possibility of further upgrades (getting more storage, bandwidth, etc.)
3. Picking a template or starting with a blank page
Most website builders offer a selection of ready-made templates that allow you to apply a specific design to your website instantly. This means you don't have to build a website from the ground up, brick by brick. Instead, you can choose a template that matches your specific industry and personal tastes.
Boxmode provides a wide range of modern and stylish design templates tailored for various niches, so you can easily find the one that suits your particular needs. Once you find the one that resonates with you, you can apply it in a single click. Then, all you have to do before getting your site online is insert your own content (text, images, videos, etc.), which is very easy to do thanks to a drag-and-drop interface that enables you to edit content right on the page.
Yet, if you're up for some in-depth customization, you can always modify the template and its elements by yourself, using the drag-and-drop editor. You are free to move, resize, add, delete, and change the appearance of widgets the way you see fit to achieve the desired look and functionality of your site.
Widgets are basic functional units from which a web page consists (e.g., header, footer, navigation menu, button, slideshow, and so on). The set of widgets you employ determines your website design and functionality.
But that's not all. If you haven't found a template to your liking, you can start with a blank page and make a website by adding the widgets you need. It's pretty much like assembling Legos! Try it and you'll have a lot of fun.
Learn more about customizing Boxmode templates here.
4. Creating website design
No matter what industry you work in, the design of your website matters because it sets you apart from the rest. Your website design takes part in creating the first impression on people who encounter your brand. It is also what makes your brand recognizable. That is why you need to put some good thought into the design of your website.
However, web design is not just about the look of your site. It includes both UI (user interface) and UX (user experience), which go hand in hand. Whether you are capable of delivering an effective website design will determine how much visitors will enjoy your site.
UI defines how good your graphical interface is and whether it is convenient to use your site, considering its navigation, layout, etc.
UX is about the impression visitors get when using your website; it also defines whether users can easily find the required information or carry out specific actions on the site.
Professional web developers know how to bring the UI and UX of a website in line with your requirements, but this will cost you a hefty sum. When designing a website yourself, you might find the following tips helpful.
Plan the overall design ahead
How do you picture your website in general terms? What layout and navigation will it have? What style will you choose? Before you start building your site, you need to figure out what you really want it to look like. For example, you may want to create a website in the minimalist style because it is relevant and trendy today. Or perhaps you need something more classic.
We recommend you start your project by looking for inspiration. Check out websites from the same niche as yours or maybe even the sites of your competitors. Web resources such as Awwwards, among others, accumulate the best website examples from all around the web, so it is worth paying them a visit. Once you find your inspiration, consider making a general sketch of your future website using good-old pen and paper.
Draw a rough layout
Making a sketch of a website will allow you to plan its structure and define how exactly you want to arrange its elements and content. You may pursue a traditional scheme where all the components are placed symmetrically or go for a more original layout, experimenting with broken and asymmetric grids. Whatever you decide, make sure your layout works toward a positive user experience. In other words, the key elements of your site must be where users expect to find them. Complicating a layout may prevent visitors from finding the required information or achieving their goal.
Use limited colors
The color scheme your website employs is one of the crucial components of its design, so you shouldn't take it lightly. There's no need to overload your site with many colors because this may confuse or overwhelm visitors. In fact, web designers prefer using no more than three or four colors. The common practice is to make a combination of a primary color (60% of a page), secondary color (30%), and accent color (10%). You may follow the same pattern. Just make sure to utilize your brand colors to make your site recognizable and consistent with your overall branding.
Create a beautiful header
A header is a bar that appears at the very top of your website. Usually, it contains a brand's logo, navigation menu, sign-up and sign-in buttons, and a search bar (optional). Sometimes, you can also find the company's contact details in the header.
When creating a header, make sure to tick all the checkboxes mentioned above while ensuring that it looks attractive and unobtrusive. Your logo must be a centerpiece of the header as it is the first thing that tells visitors whose site they are on. And don't forget to link the logo to your homepage for convenience!
Ensure intuitive navigation
Your main goal when creating a website is to make sure that the user can easily find the necessary content or complete a specific task (for example, buy a product). That is why it is so important to provide visitors with clear and easy-to-use navigations. We recommend you follow the traditional pattern and create a standard, yet elegant navigation bar in the header. Hidden navigations look cool, but they may as well complicate the user experience, especially for your less tech-savvy audiences.
In addition, don't forget about the magical power of CTA (call-to-action) buttons to guide your visitors toward the desired goal. Their strategic placement (usually, above the fold and in the key page sections) can win you a lot of conversions.
Finish off with a functional footer
A footer is a bar located at the very bottom of your website. It is a good idea to include the following elements in your footer:
Links to the key pages of your site;
Contact information: phone number, email, physical address;
Your logo (optional);
Registration form;
Links to your social media accounts;
Legal information (if necessary).
When you use a website builder, most of the above concerns can be easily solved due to ready-to-use templates as they are already optimized for the best usability and have an attractive design. So all you need to do is insert your own content. However, if you build a website from scratch, you'll have to take the above points into consideration.
Learn more about creating a Boxmode website from scratch here.
5. Adding the essential pages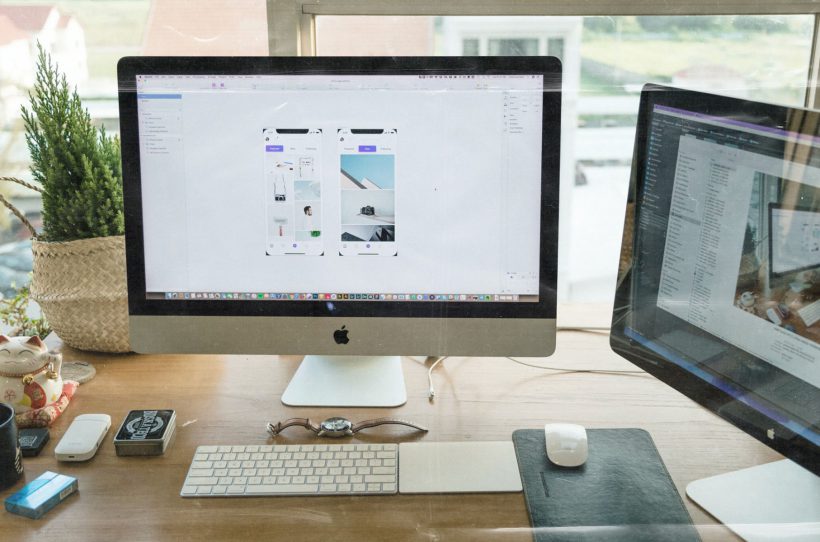 Unless a one-page website is enough for you, you'll want to include several pages. Most business websites have a typical structure. However, you are free to add as many pages as you see fit as long as they serve the purpose of your site. The essential pages would be as follows:
Homepage: This is the centerpiece of your website, so you need to put good effort into it. Think about how to show what makes your business different, highlight its advantages, and direct visitors to the next step using impactful CTAs. Professional photos, animations, or videos will help you get your message across and convince your audience.
'About Us' page: This is where you take your company to the forefront. Use this page to tell your visitors who you are, what you do, and why. Showcasing your team photos and bios might increase your credibility. Don't forget to tell the story of your brand and share its philosophy and values.
Product pages: If you sell something, then including a product page (or pages) on your website is a no-brainer. Present your product in the best light using vivid, high-resolution photos and videos while accompanying them with quality copy, revealing the benefits of your goods. Make sure to include relevant keywords to ensure your products are searchable online.
Blog: Blogging is one of the most effective channels for content marketing. It is a great way to demonstrate your expertise in the field, keep your audience engaged with useful content, and enhance your SEO.
Photo/video gallery: Visual content boosts engagement – this is a well-known fact. You could leverage this by creating a dedicated page on your website to post photos and videos featuring your products, team, manufacturing facilities, behind-the-scenes material, etc.
Landing pages: Whether you have just one or several landing pages for multiple products or services, try to make them as attractive and convincing as your homepage. Since a landing page is more focused on a specific offer rather than a brand in general, you need to present your USPs (unique selling points) in a way that will surely convince your target audience.
Contacts: Last but not least, the Contacts page is necessary to enable visitors to get in touch with you. Unless you provide relevant contact information, you may lose potential customers or valuable feedback. Therefore, make sure to specify your phone number, email, fax, and links to social media accounts. If you have a physical address, you should mention it as well and mark its location on the map (and provide directions).
You could start with just the essential pages and add others as you go along. Most importantly, fill your pages with quality content that would engage and educate your audience.
6. Publishing the website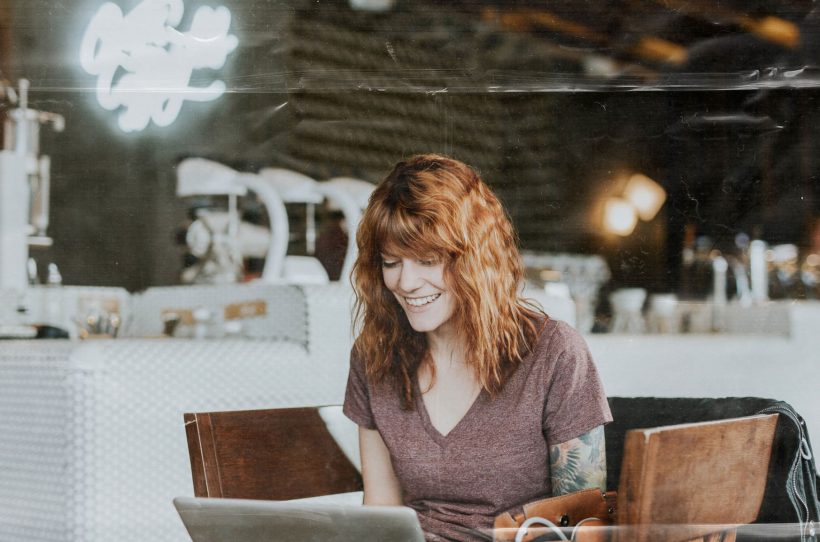 This is the moment of truth when your website finally goes live! On the one hand, this is the easiest and the most rewarding step in the process of creating a website. If you use Boxmode, you can publish or unpublish your site anytime in just one click. This allows you to experiment with its design in the offline mode and make the required changes before they go live.
On the other hand, this is when you need to pause the creative work and focus on monitoring your website performance. Tools like Google Analytics will help you keep track of the key website metrics and see what you are doing right and what you are doing wrong. Based on this, you can make further adjustments to your website.
Over to you!
Now you're well aware of the website creation process and ready to start your very own online project! Building a website may look a bit overwhelming at first glance, and indeed it is a challenging and creative job. However, it can be very enjoyable and rewarding too, especially when you use a website builder like Boxmode, which allows you to cut a few corners in the process of making a good-looking site.
Free UX Checklist
How to Create a Powerful Website
By clicking on the "Send me the checklist" button, you accept our
Privacy Policy
and agree to receive our newsletter twice a month.