You say "entrepreneur," and we hear "badass." Being an entrepreneur means having enough inner power to be your own boss and take responsibility, no matter what. One day you just take a leap of faith and go from there. And very rarely there is a safety net to catch you.
At Boxmode, we root for entrepreneurs to thrive. We take your challenges close to heart. That's why we've decided to "weave" a safety net for you.
We've asked 30 entrepreneurs to share their tips on surviving and even thriving in this new reality.
Here are their answers.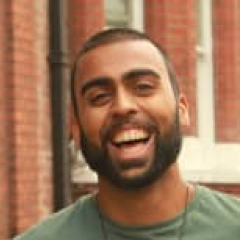 Deepak Shukla, founder of Pearl Lemon, an SEO agency.
Since starting my own business in 2016, I've learned a lot. But the most important thing to do is to prioritize your customers.
Listen to feedback from your customers (both positive and negative) and be sure to apply it to your business. Truly try to understand what things are important to your customers when making a purchasing decision. Additionally, deliver exceptional customer support and make sure you're providing an outstanding product or service that your buyers are happy with.
It is always better to take things slow and hone in on your offering rather than trying to sell something that is crap. It is much easier to slowly build up positive online reviews and public opinion rather than coming back from negative PR because you rushed things.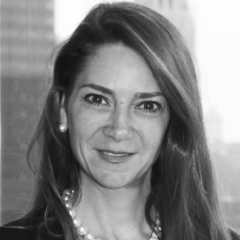 Liz Elting, founder and CEO of the ElizabethElting Foundation, founder and former Co-CEO of TransPerfect. Liz is an entrepreneur, business leader, linguaphile, philanthropist, feminist, and mother.
Go lean. With the pandemic still in full swing here in the United States, the best thing you can do is to cut down to the bone. Do you need a physical location? Can you do business entirely online? It's time to look for ways to reduce overhead as much as possible. Fast food restaurants, for example, have trimmed down their menus dramatically, allowing them to focus on maintaining fewer supply lines, and companies across industries are shedding office space.
Take care of your team. Once you've shed unnecessary business overhead, you'll have more financial leeway to keep your people. Communicate to them their importance, their critical value to everyone's success, and how important it is to stick together and work hard, especially right now. Loyalty is one of the strongest predictors of employee performance, and it has to be earned.
Support employee mental health and account for lower productivity. The entire country is going through something hugely disruptive and traumatic, which by itself can derail productivity. Add on top of that the added stresses of working from home, isolation, trying to manage childcare and schooling, and fear, and you have a cocktail for reduced performance. This is not your employees' fault. There is an extent to which this has to be understood and taken as a matter of course, not an employee problem. Plan for what your team can actually give right now, not for what they could have given in 2019. This is likely not the best time for aggressive growth; focus efforts where they're really needed.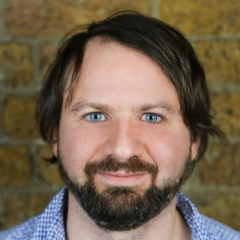 Chris Muktar, founder of WikiJob, a community where people can share their knowledge of employers, interviews and application processes.
Invest in an effective marketing strategy. Do some research on your market and its competition so you can determine how to properly penetrate the market and understand which marketing strategies will help you succeed.
Take care of your employees. If your employees are well taken care of, they will surely take care of your business and your customers as well. Ask them about their needs, especially now during the pandemic, and try as much as you can to provide what they need. Also, have your trusted employees undergo career development, because it will eventually help your business and increase your people's morale.
Strengthen your customer service. Nowadays, people tend to get upset quickly because of the current situation. What you can do as a brand is be readily available and provide immediate responses to their queries or complaints.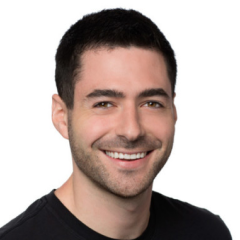 David Kolodny, Founding Partner at Wilbur Labs, a San Francisco-based startup studio.
1) Reframe unforeseen challenges as growth opportunities. Companies grow and are defined by how they respond in times of crisis. When any company looks back on 2020, it will be one of the most memorable and defining moments of their trajectory. If you can reframe challenges as opportunities to define the future of your company, it changes how you respond to them.
2) Control what you can. When faced with change, you need to decide your next steps. There are certain to be some things outside of your control, but there are also very likely many things which are in your control. By focusing on the items which you do have control over, it gives you confidence, it allows you to make changes, and it will ultimately lead you through times of uncertainty.
3) Zoom out. How many of the things that happen today will be critically important down the line? In just one or two years from now, will you still be focused on the same issues? By taking a broad perspective, you can face changes with much greater openness and confidence.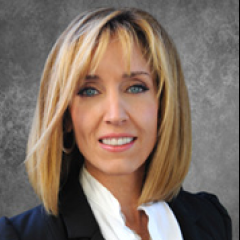 Monica Eaton-Cardone, co-founder and COO of Chargebacks911, a risk mitigation firm to help online merchants optimize profitability through dispute management.
Businesses are realizing that many jobs not previously considered remote are now viable options. Moving forward, the future of the workplace might be one that fully embraces remote employees. In order to thrive in this new environment, my advice for new small business owners is to prioritize communication and the mental health of your employees.
Even with advanced technology, nothing can yet replace face-to-face human interaction. This is why it's so important that you ensure remote employees have the opportunity to interact, collaborate, and feel like they're part of a team. Make it a priority to hold regular virtual meetings to go over tasks and projects, and give employees the chance to ask any questions or address problems.
It's also equally important to set aside time for team building and nurturing relationships with the team. You can invest in virtual happy hours, coffee meetups, movie nights, or game nights. These kinds of activities will help improve employee morale and give everyone a sense of comradery.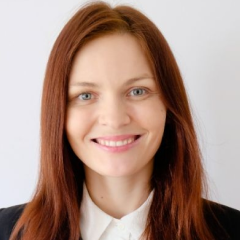 Jenna Carson, Marketing Director at Music Grotto, a website for music artists.
For me the most important thing to do is to really listen to the customer. Their needs may be changing as the current situation develops, and it's essential to hear what they are telling you and adapt your offering or service to fit their needs. Listening to the customer doesn't have to be just through their feedback, you can also use tools like Google analytics and keyword searches to find out where customers are going on your website and what they're actively searching for online.
You also need to choose carefully the things you focus on. When times are tough, it's tempting to branch out and try to offer more products, or to reach out to new markets, but make sure you don't spread yourself too thin and put yourself in a bad position. As a small business, you simply can't do everything at once. Set achievable goals and choose your marketing tools carefully. For example, perhaps this is the year to focus on social media and email marketing, you can take out print adverts next year if you still think it's the right thing for you.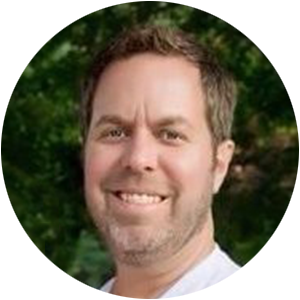 Shayne Sherman, CEO at Techloris, a tech blog.
As people are bound to stay home as much as possible, your business will probably experience a drop in clients. I think this one way you might be able to curb the dip in your business is to offer your goods and services online.
If you are offering digital assets or services and you aren't already selling online, look into building up a basic online store. Some store owners are also giving pick-up services, where clients can call or email ahead of time with the items they are searching for, and they can pick up a wrapped/sealed order without entering the store.
Depending on your type of business, there might be additional ways you can continue to offer services. For instance, some fitness centers are continuing to offer personal training via video conference.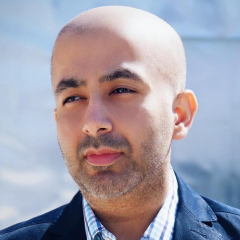 Nishank Khanna, Chief Marketing Officer at Clarify Capital which offers business loans.

1) Build your digital footprint. There was a trending push to move to digital formats, due to growing consumer interest in e-commerce, prior to 2020. The pandemic accelerated consumer demand for online shopping, which is why it's imperative for small businesses to invest in building their digital presence in order to remain relevant and maximize sales opportunities.

Even if you're a brick-and-mortar establishment and you want to limit your customer base to a specific demographic, these customers are likely to search for and locate companies online. Without an online presence, you risk losing business to prospective customers who might turn to competitors with established digital footprints to meet their needs.

2) Invest in a CRM. Business is about relationship building. One of the most efficient ways to establish and maintain relationships is by using a CRM. When you use a CRM, you can organize individualized information in an accessible way, so that any outreach is personalized and prospects and existing customers feel they're treated as a human, rather than a sales opportunity.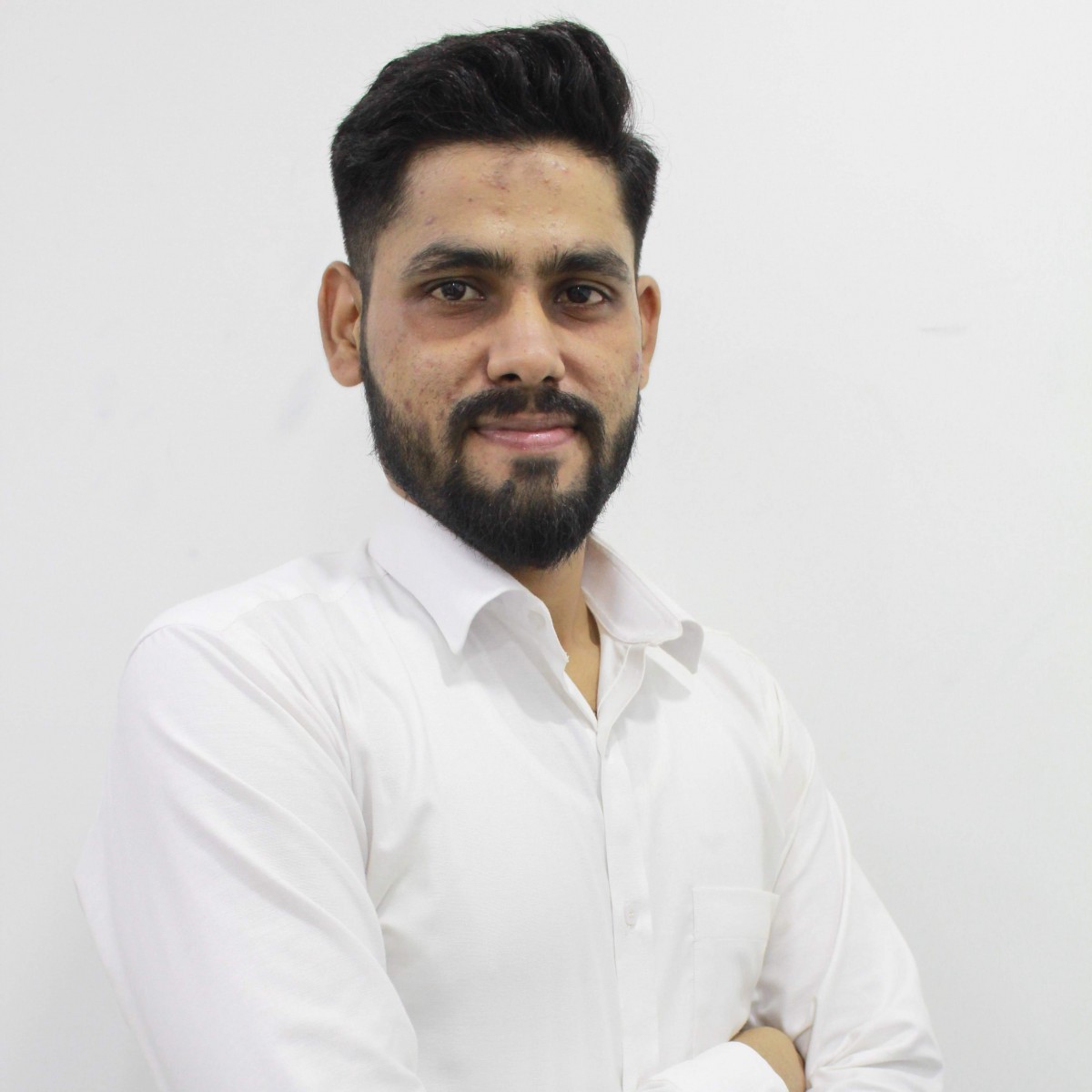 Umair Qureshi, Senior Digital Marketer at Cloudways, a managed cloud hosting platform.
Improve Communication. Whether you're working with a big in-house team or you're dealing with multiple freelancers, keep your communication short, concise, and clear. The lack of these elements will cause delays in actionable tasks, which will ultimately affect your business goals. There are a ton of tools and apps available that can help keep your conversation clear and in one place. This also helps in documenting your communication that you can refer to later on.
Learn continuously. Most business owners set a goal to enrolling in courses, diplomas, and online classes to constantly improve their learning curve. This is important as it helps stay ahead of the curve and cover grounds that help improve productivity and the overall output. This can also help you in identifying a niche and building on that.
Keep networking. It's important to constantly meet new people and expand your network. This is one of the best ways to get a word out about who you are and what your business is all about. It's an active marketing technique, and it can help turn initial helpers into powerful allies or it can create partnership opportunities.
It's important to bring your business online in this era as it maximizes your reach and helps you connect with audiences that wouldn't know about your business otherwise. Furthermore, going online not only opens up the global markets but also brings the opportunity to expand your business to favorable countries and cities.
You can work without a big team and still succeed, but that depends entirely on the nature of your business and whether you can find freelancers and outsourced services.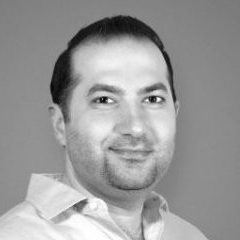 Reuben Yonatan, founder and CEO of GetVoIP, a cloud communication advisor.
Maximize your employees' skills and talents. Most employees have extra skills that you are probably not utilizing. By finding out more about what they can do, you can engage those skills and keep your team small.
Go remote permanently. If you are in a position to do so, consider going remote permanently. It will minimize your expenses by eliminating costs such as rent, water, and electricity. You will have more funds in your operating account. In such an uncertain economic environment, a little extra money can prevent your small business from going under.
Be on the lookout for new opportunities.The pandemic has revealed new opportunities in industries such as health, technology and manufacturing. If you can identify those opportunities, you can leverage them to increase revenue.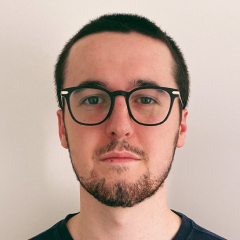 Sean Oldfield, Director and Chief Marketing Officer at Surple, which offers energy management software.
Partner with people who excel at the things you don't. Some people are great with technology; others may be great at standing in front of a crowd of 1,000 people and promoting a product. No one is good at everything. Many people go into business with people similar to themselves, and this leaves huge skills gaps in the business that will need to be filled at some point.
Don't underestimate the value of your website. In 2020, your website is one of your most important assets. It's where you can build awareness, generate business and create trust. Don't underestimate the power of a good website. Build one early on that presents the value of your business and your unique selling points, as well as one that offers visitors a simple way to become a customer.
"If you build-it, they will come" isn't true. Many businesses make the mistake of believing that their product or service is so groundbreaking that it'll be a massive success without marketing. This doesn't happen. Identify your key channels early on (SEO, PPC, Social Media) and work hard to get your name out there and win customers.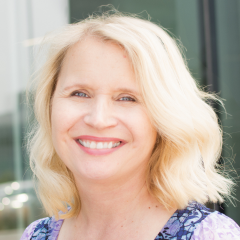 Gerri Detweiler, Education Director for Nav, which matches small business owners with financing options, and provides free business and personal credit reports.
Prepare for financing before you need it. Many businesses learned this the hard way in 2020 when COVID hit. Whether it's a crisis or an opportunity to grow, you'll want to be able to qualify for financing when you need it. The first step is to create a separate legal entity (LLC or S Corp, for example). Until you do, you can't truly separate business and personal finances. Get a business bank account and use it exclusively for business transactions. Almost every lender will review business bank statements before extending financing.
Get a small business credit card. Don't put business purchases on a card you use for personal purchases. Tax time will be more complicated if you commingle purchases, and you may miss out on valuable tax deductions. Small business credit cards often help build business credit if you choose one that reports to the business credit bureaus. And they provide superior fraud protection when compared to business debit cards, which aren't covered by federal law in the case of loss or theft.
Set your business up to be legit. Create a website for your business and implement an email list. Cultivate a presence on at least one social media platform. Creating a way to contact your fans or followers is a must; if you ever need to use crowdfunding to raise money, you'll want an easy way to reach potential backers. This has proven to be a lifesaver for many small businesses during the current crisis, and it will be even more important as businesses shift to a greater online presence.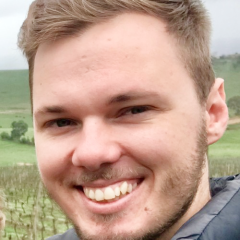 Lewis Keegan, founder and writer at Skillscouter, a resource to help people find the right course or MOOC for their needs and budget.
In managing your business from 2020 and beyond, it is essential to have a social media page for your business so that you can sell both onsite and online. We are in the golden age of technology, and business owners must take advantage of this age. As of today, there are a billion users in social media and if you take your small business into social media, surely, it will help you gain more clients and this would result in generating more income, which will help your business grow.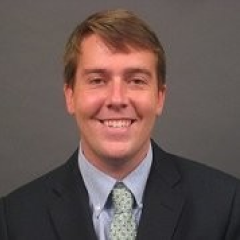 Jim Pendergast, Senior Vice President of altLINE, The Southern Bank's specialty lending group that focuses on small businesses.
Right now everyone is feeling some financial squeeze. You shouldn't expect customers to be big spenders just yet. But for your business to rocket ahead in 2021, you've got to prep your most profitable customer base to remember and like you. I recommend taking the time to give them an exceptional experience now, so they'll return later once the economy has settled.
For example, communicate more with your customers, let them know how your business is faring and how you're responding to the situation. Make sure they know the best way to deal with you right now, during the pandemic, because confusion is how you lose customers. And look for opportunities to help customers, either through the community or with the services you offer.
Chantay Bridges, CNE, SRES, CEO at Bridges Publishing House
Yesterday has passed away, and today is a new day. Whether you are tech-savvy or not, we all must catch up with the times, the new ways of doing things. Otherwise, there is a huge sector of the population that you will be missing. In 2020 and beyond, you must be strategic. You have to create a plan that works with our current dynamics, such as sheltering at home. If your business only operated offline, now is a good time to switch to online too. Strategize a plan that keeps your doors open today and tomorrow. If customers are forced to stay indoors, then they need to know that your sign is still open.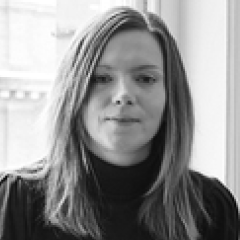 Karen McCandless is a content strategist, digital analyst, and researcher, specializing in business communications, marketing, and technology at The Blueprint by the Motley Fool, a software comparison website.
1) Be more flexible with your workforce. This not only means giving your employees the flexibility to work from home but also to set their own schedule. The key to success here is open communication and a collaborative approach. Provide your employees with the tools they need to be able to work when and where they want while still being productive. Instead of giving your employees what you think they want, ask them what they need to produce their best work and retain open channels of dialog to ensure they feel comfortable giving feedback about how everything is going. And remember to check in regularly. Just a quick "how's it going?" over Slack can be enough.
2) Consider a different hiring model. Instead of focusing on recruiting full-time employees, invest in contractors and freelancers. This could be on a per-project basis, or through a long-term retainer. You get access to a great candidate pool and can quickly hire people with specialist skills that match the work required.
3) Build flexibility into your goals, the way you work, and your business model. As we've seen from 2020, life and work can change in the blink of an eye. Your business needs to be able to adapt just as quickly. The ability to pivot quickly when something unexpected happens will give you competitive advantage and help future-proof your company.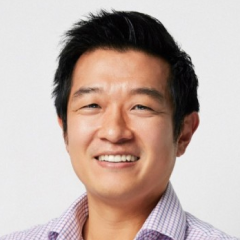 Hosea Chang, Chief Operating Office at Hayden Los Angeles, an online shop.
If your shop didn't have an online presence before, it's time to get one now. With how things are looking, unless you can sell online next year, you're pretty much dead in the water. Who knows if physical locations will be allowed to be open and for how long? Online is really where you should be putting your money. I'd invest in a website right now, and put all your focus, your effort, energy, and capital into offering your products and services online.
Social media is also going to do a lot of the work for you, but you have to really stay on it and make this your priority if you want your business to survive. Post regularly, post consistently, and post highly relevant content that will drive traffic to your website. The more you engage your followers, the more they will engage with your pages.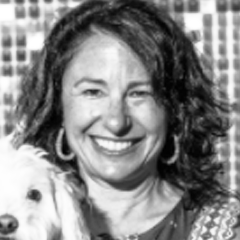 Shari Smith, a business coach, founder of Shari-sells and solopreneur with over $2.1 Million sold on eBay

1) Make customer service a priority. Make sure your customers know they're valued because this will help your business to gain more recommendations from satisfied customers.
2) Use social media as part of your marketing strategy. Engaging with your customers and potential clients is a lot easier, and doing so keeps your business relevant. It also allows you to reach across the globe to promote your company.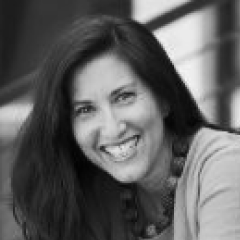 Paige Arnof-Fenn, founder and CEO at Mavens & Moguls, a global strategic marketing consulting firm.
You do not exist today if you cannot be found online. You need SEO to make it easy for customers to find you. Making your site keyword rich and mobile friendly is critical. It needs to load quickly and you should produce meaningful content. This is the price of entry and a great foundation for effective SEO.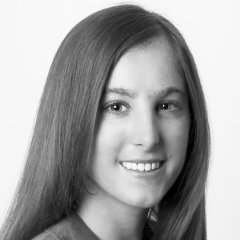 Stacy Caprio, founder at Her.CEO, a blog for entrepreneurs.
One tip for managing a small business in 2020 and beyond is to make sure you have at least one channel you are actively receiving customer thoughts and feedback from. Then, implement their thoughts, whether that is through product changes or brand and messaging shifts. Now more than ever customers have more choices and they are more likely to stay with you if you shift with them and reflect their preferences in your business.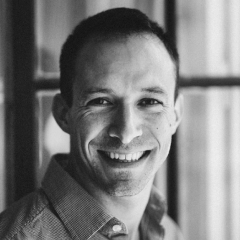 Ben Worthington, founder and owner of IELTS Podcast, the leading online English exam preparation site for IELTS students.
Is it necessary to go online? Yes, yes and yes! Now is the best time. It has never been easier. The audience is constantly growing, and traditional channels are evaporating.
Having a website is the essential way to start. Perhaps later grow this out into e-Commerce or offer services. But definitely start with the website. Break it down into small stages. first establish the site, then work on traffic, and finally develop an offer that resonates with your traffic.
Choose a site builder that you feel comfortable with, that has good support, and that is easy to use.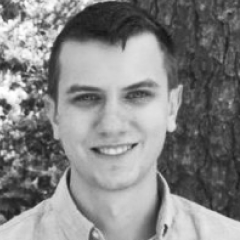 David Cusick, Chief Strategy Officer at House Method, a resource for those looking to improve and maintain their homes.
Hire the right talent remotely. This includes breaking down the job positions you need into individualized tasks and roles to refine your budget more minutely. For example, you may not have the resources to hire a full-time social media manager, but you can identify your most-lucrative channel(s) and hire freelancers to give you the exact amount of content you need on a contract basis.
Build digital relationships. There's no cost but time when it comes to extending your professional network on LinkedIn or building an email list via some simple promotions. Growing your audience, wherever they may be, is always worth the investment, no matter the stage of your company.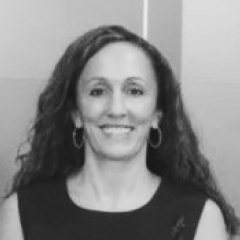 Samantha Myers, co-owner at Let's Dress Up, a princess-themed play and birthday party space in New York.

1) Adapt. Forget what you think you knew for sure, and don't be afraid to try new things. It is a fine line between staying true to your brand identity and being willing to branch out. We had no online presence pre-COVID and now are hosting our events on Google Meet. It will never replace our core in person dress up and tea party business, but it has kept us relevant and in touch with customers during the uncertainty.

2) You don't need an army of specialized people. You know your business and your customer base better than anyone. For example, I had always done our social media, but it became even more important when we weren't seeing customers on a regular basis. I posted more and learned the tools and benefits of the various platforms.

3) Be accommodating. These are extenuating circumstances. Don't hold people to old standards, don't get hung up on what you won't do, and be sure to say 'yes' to people. We issued refunds when we had a no-refund policy for cancelled parties, we lowered minimum attendees for private sessions and offered smaller packages, and we honored old gift certificates and things of that nature. People (in our case parents especially) appreciate this and it goes a long way to showing the character of your business.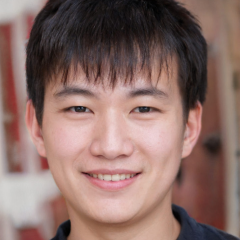 Sean Nguyen, Director of Internet Advisor, an online tool to find service Internet providers.
Online is the only way forward. There is no question about it. Think about how much you've already lost this year by not having an online presence. Especially for retail, there is no excuse. I would advise that no matter what your business is, unless you're a strictly in-person service, that you find a way to move it online.
You also want to move to remote work. If you've still got a physical location and you don't absolutely need it to run your business, you are doing yourself a huge disservice by holding on to it. The costs you save on rent and maintenance alone are worth the move to remote, and chances are that your employees will be happy about it, too. There is no telling how long this situation will take or how many times the virus will come back. Holding onto the physical space right now can be a deadly financial drain. Kill your darlings, cut your losses, and prop yourself up for a better 2021.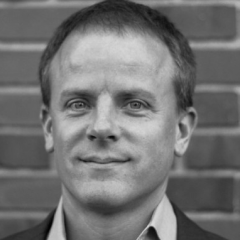 Ben Walker, CEO at Transcription Outsourcing, a transcription service that works with government agencies, single practice attorneys and physicians, as well as entire university systems.
Learn as much technology as you can. That includes social media, and we're not only talking about Facebook, Instagram and Twitter. Get yourself up to date with the latest tools in remote working, project management, training and onboarding employees. Find a way to leverage TikTok, the latest social media craze among the younger crowd.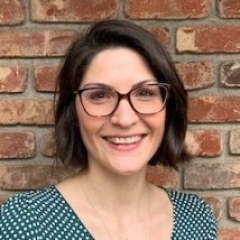 Tory Gray, CEO and Digital Marketing Strategist at The Gray Dot Company, a digital marketing consulting company.
It's more important than ever for businesses to have a digital strategy. Businesses that lack an online presence risk getting left in the dust (if they haven't already been left behind). A digital marketing strategy is essential in 2020 and beyond. I recommend investing in SEO. Not only does it help you see an immediate boost in traffic and conversions, but it also generates long term revenue that benefits you for years to come.
I recommend targeting keywords that help with brand positioning. If you're a new business, focus on new branded keywords. This way, you already rank for keywords that your audience searches once your brand recognition grows. If you are in a highly competitive market, you can do keyword research to understand what people are already searching for. Look at your competitors' rankings to identify any gaps in what is being searched and what you can rank for.
Business owners should also focus on their onsite and offsite web content. Onsite refers to content on your site and landing pages, such as blog posts. Offsite content refers to items on third party websites, such as Google Business listing. You can use content to target leads, shape your brand image, and become a thought leader in your industry.
In an increasingly competitive world, it's no longer enough to rely on word of mouth. You can use SEO to attract new leads, gain valuable conversions, and help your business reach new heights.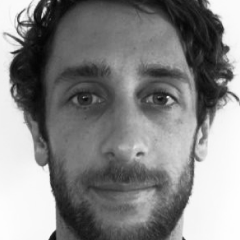 Alex Azoury, founder & CEO at Home Grounds, "a resource that empowers you to brew and enjoy better quality coffee from the comfort of your own home."
My number one tip seems obvious but is often overlooked when small businesses are starting out, and that tip is to keep your business and personal finances separate from day one. Even if it seems unnecessary, this will keep you protected and less vulnerable. While you're at it, set up an LLC, so you are a separate entity from your business and aren't as vulnerable personally if the business goes under.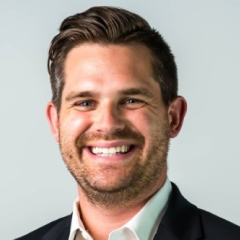 Kevin Miller, founder and CEO of The Word Counter. Kevin worked at Google for several years, is a Forbes contributor and has been a head of growth and marketing at several top tier startups in Silicon Valley.
Employee morale is very important. To boost it, I suggest practicing the golden rule — employers should treat employees as they want to be treated. This does not mean managers and owners can't be demanding — they certainly can, but it should be done in a respectful way.
Also, bring positive thinking to the office. Positive thinking is not fluff, it is simply a can-do attitude that leaders can introduce into their companies by practicing it themselves. If you face an obstacle, tackle it with enthusiasm and, if you can manage it, even joy. Your employees will follow.
Michael Alexis, CEO of TeamBuilding, which offers team building events.
A lot of businesses choose social media for early marketing campaigns. This approach makes sense, because social media is so accessible, virtually free, and can reach a lot of people. However, in most cases it can take months or even years for social media impressions to turn into meaningful sales. Instead, I recommend businesses start with other promotional channels like content, ads and PR. This can lead to much more immediate revenue, which you can then reinvest into social campaigns if you choose.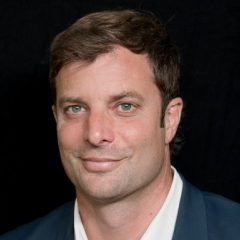 Ethan Taub, CEO of Creditry, created his company as one place to reach financial goals and comparison-shop for any money matter.
Have your finances in order from the moment the tax year begins. Don't leave anything to the last minute. I have seen it too many times: businesses end up failing due to the amount of stress that is caused by getting your finances in order. If not done right, it can put you in serious trouble with the law.
Best Tips to Run Your Small Business
Most of the interviewed small business experts have agreed that successful entrepreneurs should:
Be flexible and learn to adapt;
Go digital (having a website is highly recommended);
Take care of their employees;
Give clients an exceptionally good experience now;
Listen to customers' feedback and use it to improve their products and services;
Separate personal and business funds from day one;
Work remotely;
Create systems.
Good luck! We know you'll make it!
Want to get more tips on how to manage your business? Subscribe to our newsletter.