As of late last year, the number of active internet users worldwide topped 4.33 billion along with 3.9 billion unique mobile internet users, meaning a massive 51 percent of the entire global population was using the web.
There is no denying that the accessibility of the internet continues to increase, so does its power, enabling people to find information, communicate and socialize, entertain and inform, and purchase almost any product under the sun. With the internet now integrated into the very fabric of our lives, there is a greater need than ever for businesses to embrace digital marketing to align their offers with the way that people now like to browse and buy.
Traditional marketing, in its purest form, is about making a connection with an audience and delivering a message that inspires them to act in the way you intended. Digital marketing is no different, though it takes place where your customers are already spending much of their time – online.


Digital Marketing – What's It All About?
Digital marketing is any form of marketing activity held on the internet or an electronic device. There are numerous digital channels that savvy business owners utilize to market their various products and services. Their websites, social media platforms, and email communications are all vehicles that can be used to deliver messages to different groups of prospects and customers with the end goals of boosting sales, increasing brand awareness, and establishing a stellar reputation in the marketplace.
What Does Digital Marketing Mean for a company?
Traditional marketing methods include telephone comms, print ads, banners, flyers and leaflets, or any other physical marketing. Digital marketing, on the other hand, occurs online and electronically. The opportunities for businesses to utilize digital marketing are extensive, and companies need to learn how to achieve success through a digital marketing strategy if they want to stay competitive.
Nowadays, customers expect to find products and services online. They are making buying choices, depending on how timely and successful a business's digital marketing efforts are. This is why establishing a robust online presence and digital advertising strategy will help you expand your scope and meet your target audience exactly where they hang around online.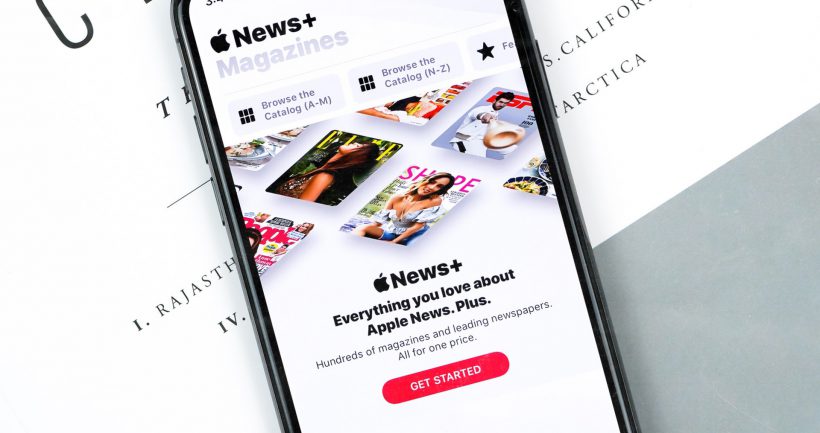 Digital marketing is also unique because it offers businesses the chance to test different strategies, analyze their results, and change them accordingly. With print advertising, you only get one chance to get it right. However, with the help of analytics dashboards and other online tools, it is possible to carefully monitor the success of any given campaign, use that information to build upon the most successful campaigns, and eliminate those that aren't performing as well as they should.
How Should a Business Define Digital Marketing?
A business's online branding assets vastly determine its digital marketing strategy. These include any digital advertising, any downloadable online brochures or catalogs, social media campaigns, email marketing, and any other marketing materials delivered electronically to the customer.
A smart digital marketing strategy will ensure that each campaign or piece of marketing content supports the overarching goals of the business and that there are clearly defined, quantifiable targets to measure it against.
Below, we explore some common digital marketing tactics used by businesses and the different platforms or channels involved.
Search Engine Optimization (SEO)
SEO is the process of making your website rank higher in search engine results pages (SERPs). The better your SEO, the more organic traffic will come through to your site. There are a considerable number of ways to boost rankings via SEO. Optimizing your web pages, keyword targeting, making sure page loading times are fast, removing old, broken, or poor-quality links, obtaining good-quality backlinks, and adding valuable, relevant content will all help to increase the amount of organic traffic coming into your site.
The above can be categorized into three distinct categories, namely:
On-page SEO: This umbrellas all the content that exists on your business's web pages. On-page SEO is improved by researching relevant keywords that customers are likely to use when searching for products and services online and including them in on-page content. This helps these pages rank higher in SERPs. Using dedicated SEO tools, such as SEMrush and Google Ads Keyword Planner, will reveal important information such as the search volume of specific terms, keyword suggestions, and their competition ratings.
Off-page SEO: This type defines any other activity that takes place outside of your website. This would include building inbound links (creating share-worthy content that other websites would refer to through direct links to your website). If the sites that share your links are high authority, your SEO will benefit; if they are low authority, your website will get no SEO gain or may even lose its rating in SERPs.
Marketers should focus on improving and increasing the number of high-quality backlinks they receive. They can do this through networking, guest-posting, obtaining reviews, writing press releases, and generating attention to the brand and site.
Technical SEO: This type is everything that occurs 'behind the scenes.' The peculiarities of your website code, data structuring, CSS optimization, page loading speed, and image compression all fall under the bracket of technical SEO.
Content Marketing
Content marketing is a hugely important part of a digital marketing strategy. If done well, content marketing can have a positive impact on brand awareness and reputation, customer base growth, lead generation, and website traffic.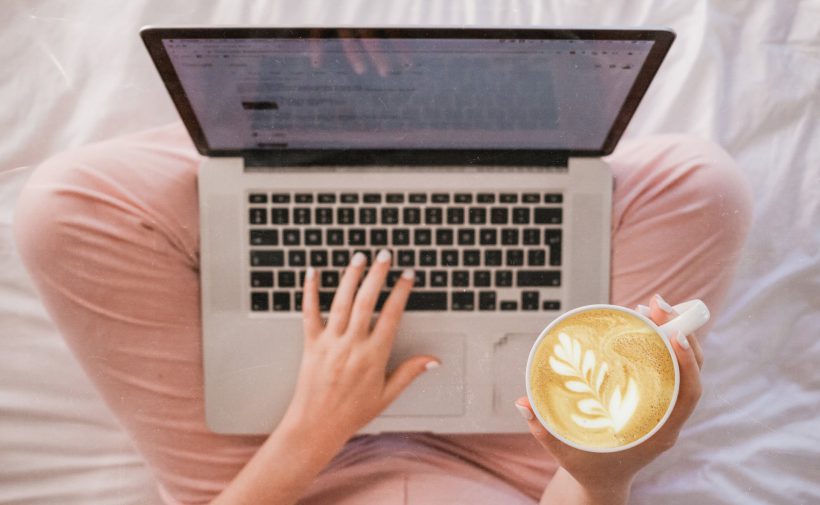 The different forms of content marketing include:
Blog posts
Videos
FAQs
Infographics
Landing pages and web content
Ebooks and white papers
Online brochures
Press releases in digital publications
Social media marketing
As of 2020, active social media users have been clocked at over 3.8 billion. There are many social media platforms that businesses can use to communicate with customers, promote their brand, and generate new customer leads. These include:
Not all businesses choose to be active on every platform, and through customer research and engagement, you'll find where your target audience is most active and tailor your social media strategy accordingly.
Pay Per Click (PPC)
PPC advertising is a process of creating ads displayed on various channels such as Google Ads, or social platforms such as Facebook, Twitter, or LinkedIn. The goal is to drive traffic to your website by creating attention-grabbing clickable ads that urge your target audience to find out more. Google Ads allows businesses to bid for the top spots on SERPs and will charge a fixed fee 'per click,' i.e., every time someone clicks on your ad. Via social media, you can display paid advertisements in people's news feeds based on specific criteria, which you can configure to ensure those seeing the ad are your intended audience and, therefore, are more likely to engage.
Email Marketing
Email marketing campaigns can be an effective way to communicate with customers and are usually a useful tool for promoting any upcoming sales, discounts, or special offers. Email marketing can keep your business at the forefront of customers' minds, rewarding customer loyalty, and helping to keep website traffic high. Email marketing may include welcome emails, promotions, newsletters, and follow-up emails to customers who have bought a product or interacted with your website.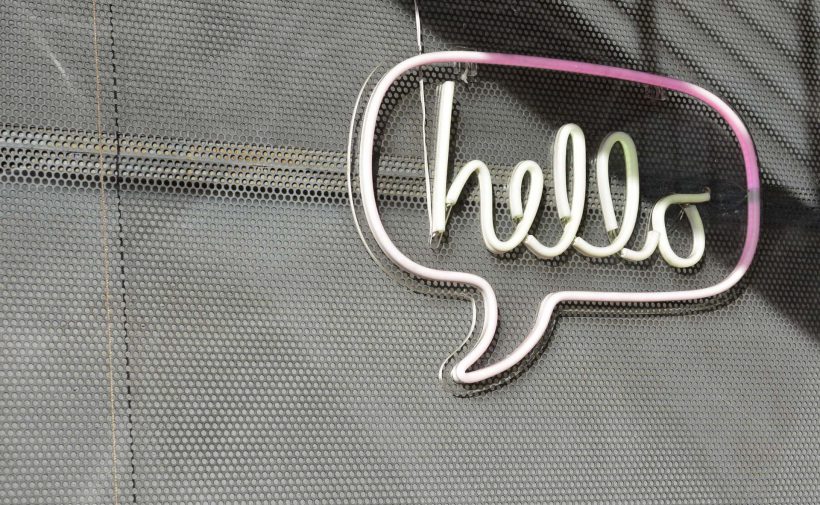 Inbound Marketing
Inbound marketing can encompass all of the above and is a strategy businesses use to draw customers to their products and services by staying with them at every stage of the buyer journey. The methodology involves attracting, engaging, and delighting your customers to create an impressive and unbeatable customer experience that leaves them impressed and attached to your brand. 
Mobile marketing
Marketing for mobile users is something marketing professionals have caught on to as all of us started carrying small supercomputers in our bags and pockets. It's a specific niche that caters to on-the-go users, as well as Millennials and Gen Z, who are known for their prolific use of the smartphone.
Sponsored Content
Sponsored content is a marketing method whereby a business would pay another company to promote their brand or products and services via online content. An example would be a business paying an influencer to publish a positive review of one of their products on social media with the purpose of inspiring others to buy it.
What Is the Role of a Digital Marketer?
A digital marketer is responsible for creating and implementing a marketing strategy and overseeing marketing campaigns that should drive brand awareness, boost sales, and generate new leads. They will do this by utilizing all the available digital channels at the business's disposal.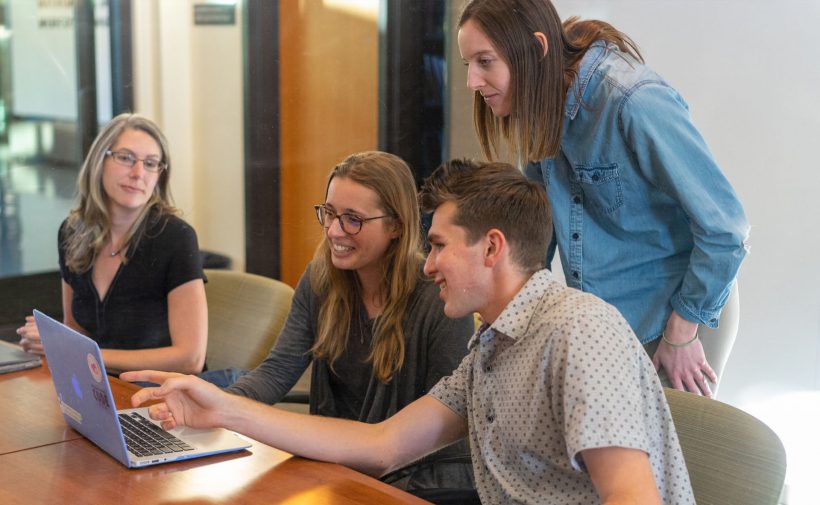 The digital marketer will achieve predetermined goals by ascertaining particular key performance indicators (KPI) for every channel, allowing them to measure performance and campaign success.
There are many different and unique roles under the umbrella of digital marketing, and each requires a particular skill set and knowledge. Depending on the size of the business, a digital marketing team may consist of one or two generalists who take care of the entire digital marketing strategy, or a much larger group of individuals, each specializing in one or two areas of work.
Some typical digital marketing roles include:
Digital Marketing Executive
This role involves researching various online marketing strategies and deciding which will work best for the business. A digital marketing executive engages with the planning and execution of promotion campaigns, develops valuable, optimized content, fixes web errors, and creates and publishes content for social media platforms.
Digital Marketing Manager
A digital marketing manager has the responsibility of ensuring that brand awareness remains high. They will develop and implement marketing campaigns to boost sales and brand awareness, increase lead generation, help to boost traffic to the company website, and use analytics to evaluate the success of strategies as well as keep abreast of new digital technologies.
SEO Executive
An SEO Executive focuses on making sure that web pages rank in SERPs. They need an excellent understanding of how SEO works, sound technical knowledge, the ability to conduct both on-site and off-site analysis, utilize Google Analytics, and conduct in-depth keyword research.
Social Media Marketing Manager
A social media marketing manager will ensure that all social media marketing campaigns are well executed. They will analyze and be able to identify different demographics of potential customers and what they value, create social media marketing strategies, promote products and services via social platforms, achieve audience engagement, boost brand awareness and reputation, and increase social visibility.
Digital Marketing Copywriter
This role requires the ability to write for different audiences on various online platforms and deliver content in such a way that it resonates and provides value to the intended audience and motivates them to follow whatever call to action (CTA) is included. They must have a thorough understanding of the brand and tone of voice and have the ability to produce fresh, exciting, and engaging content that will reach both existing and new customers.
Search Engine (SEM) Specialist
Another unique role, the SEM specialist, will help achieve the most significant ROI in paid search campaigns by analyzing various data from PPC campaigns and web analytics, monitoring trends and insights, conducting competitor analysis, and managing campaign budgets.
Inbound Marketing Manager
Attracting additional web traffic, converting prospects into customers, and creating new ideas for inbound marketing campaigns all fall under the remit of the inbound marketing manager. They also oversee any campaigns that leverage inbound marketing such as email, SEO, social media, and customer promotions and events.
Content Marketing Manager
The content market manager's position is to oversee all content marketing, including blogs, ebooks, web content creation, video marketing, and sales pages. The role involves delivering a content marketing strategy and ensuring that all content aligns with the overarching goals, brand, and tone of voice of the business.
Analytics Manager
The analytics manager will ensure that any data captured by various analytics tools are analyzed correctly and used to create valuable insights for campaign improvement that further drive the business towards its goals and objectives.
Is Digital Marketing Necessary for Every Business?
Regardless of the type of industry you operate in, digital marketing can help improve visibility and boost sales. Both big and small companies can benefit from employing various digital marketing techniques to keep them competitive. In fact, not doing so could be detrimental to your business.
However, it is important to devise a strategy that works best for your particular offer, and this will be dependent on many factors such as the products and services you sell, your budget, the size of your team and their skillset, and how much time and resources you can dedicate to executing your digital marketing plan. Those with small budgets or little expertise should ascertain which digital marketing methods will best service their business and focus on these rather than trying to do everything at once. A few strategies done well are far more likely to have a more significant impact than lots done half-heartedly.
B2B Digital Marketing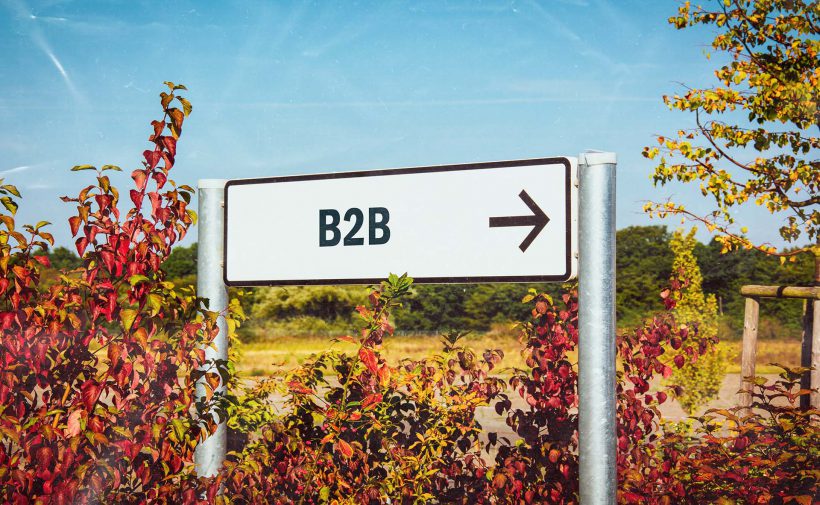 For companies that operate business to business, lead generation is of paramount importance, and this is where it makes the most sense to focus your digital marketing efforts. Discovering new leads and converting them into customers will ensure your business goes from strength to strength. The most appropriate channels for B2B business are those with a business focus such as LinkedIn, where your target audience is likely to spend the majority of their time online.
B2C Digital Marketing
Business to customer (B2C) operations will need to attract potential customers to their website and present them with solutions to their problems and answers to their questions to ensure they are engaged and excited by the products and services they find. The focus, therefore, is around the customer journey and how to change a potential buyer's perception, steering them gently towards the checkout through enticing product descriptions, offers, and strong CTAs.
Digital marketing is particularly useful because it allows businesses to view the results of their efforts in real-time. Traditional marketing efforts don't offer nearly the same level of data. Digital marketers can easily trace how customers came to be on their site and follow their behavior once they get there, which means they can understand which marketing strategies are working and which are not.
Being able to measure the ROI from your various efforts means businesses know where to tweak campaigns, allocate more budget, and perhaps most importantly, where to stop spending money if no additional revenue is being made.
By measuring website traffic, content performance, lead generation, and using attribution modeling, businesses can discover a lot. They can find out which are their best performing web pages, which marketing channels to spend more time on, trends and patterns in customer behavior, how many downloads of various resources have been achieved, and how customers first came into contact with their business.
What Types of Digital Content are the Most Effective?
There are so many ways businesses can create content to connect with their customers. The most crucial initial stage is to conduct customer research and better understand who your audience is, which demographics you want to reach, and what your audience's unique needs are at each stage of their buyer's journey.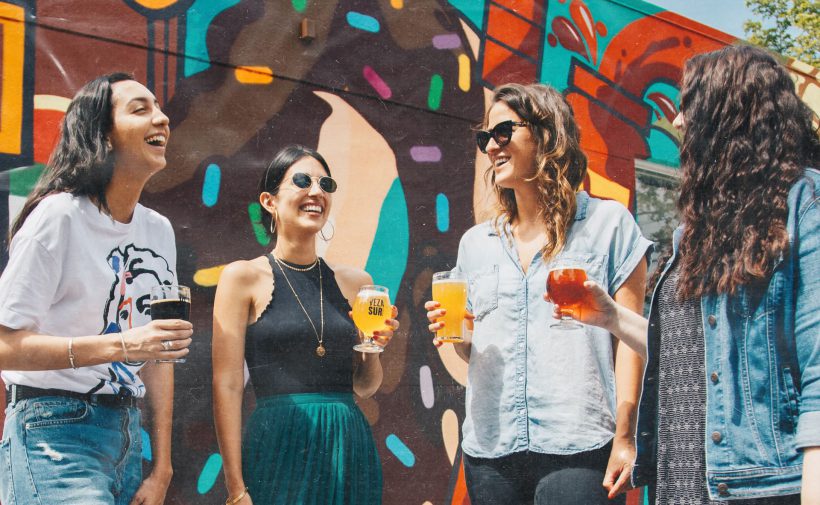 Understanding your audience will help ensure you can overcome any challenges or objections they might have, preempt questions and information they might need, and convince them that your offer is the best option.
From here, you need to identify points in their journey where they'll be most receptive to content and what kind of content should be presented.
Planning content to be appreciated by specific cohorts of people at particular stages is called content mapping.
When a person first becomes aware of your brand (awareness stage) you may wish to use blog posts, infographics, and videos to keep their attention. These pieces of content are shareable and will help ensure your brand is discovered by new cohorts of customers as well as increase your organic traffic. Once these new customers begin to consider your products (consideration stage), you may present an Ebook, research report, or webinar to give them more detail, provide higher value, and generate authority. When they come to decide whether to purchase or not (decision stage), releasing case studies will help influence their decision-making. Meanwhile, positive testimonials will increase trust and provide social proof.
Seeing Results
Many businesses that are beginning to use digital marketing want to know how long it will take to see the results of their efforts. Of course, this depends on the different types of marketing they have chosen to focus on. When it comes to advertising campaigns, results can be expected quite soon. However, SEO tactics such as optimizing your website for search engines and releasing keyword-optimized content can take longer to make an impression, and patience here is critical.
Those businesses with a bigger budget and more resources to put into their digital marketing strategy are likely to see prominent effects more quickly.
For those who do their research and create buyer personas to help better understand their customers' unique needs and create smart, well-thought-out, engaging online content to attract and convert them, results should be visible within approximately six months.
Paid advertising campaigns will deliver faster results. However, it is important to note that it is through a combination of both SEO and PPC marketing strategies, as well as a strong social media presence, that businesses can hope to achieve excellent, sustainable results.
For small businesses with very little to spend on digital marketing, the good news is there are lots of methods that require very little financial investment. Focusing on SEO tactics, valuable content, and social media, as well as making sure your website is optimized and easy to navigate, can be extremely useful and only require time and patience to get right.
For those with larger budgets and more resources, outbound techniques such as PPC advertising and purchasing email lists can significantly impact online visibility. Bidding for keywords to implement PPC via Google Ads is also possible for those with modest budgets. However, it all depends on the popularity of the keywords you are targeting and the bids of your competitors.
Digital marketing is undoubtedly a vital route to help businesses, both large and small, reach audiences in ways that are both cost-effective and measurable. Through digital marketing, you can track responsiveness in real-time, connect with new customer groups, and communicate your brand to audiences on a global scale. With the technologies becoming ever more sophisticated and the number of people who research and shop online likely to continue to increase, now is the time for every business to embrace digital marketing and use it to increase their chances of success.