All businesses know that having an excellent website is the first step in building an online presence. If you are just starting out, using a website builder such as Boxmode can help you create a stunning website with ease. However, when it comes to marketing your business, it's also important to utilize social media channels, and Instagram is one of the giants.
Getting more followers on Instagram used to be easier. Now with over one billion monthly users, the competition is fiercer than ever. This, coupled with an intelligent algorithm, means you have to know how to play the game to boost your account.
If you are an individual or business looking to gain more followers so you can become more recognizable, boost your brand, or sell more products, these proven tips will help.
Using these strategic tips can attract more people to your account, keep them engaged, and have them sharing your content to create a snowball effect.
Here's how to get more Instagram followers:
Make an IGTV Series
IGTV is a standalone video application created by Instagram that permits Android and iOS smartphone users to create longer videos. Video content is an ideal way to deliver messages, engage your audience, and enhance your brand. Creating a series means that if you successfully hook viewers, they'll continue to tune in for additional episodes as you make them. Keep your videos themed and consistent in style and tone to help your audience know what to expect. You don't necessarily need a massive budget to create these videos, either. Apps such as LumaFusion and InShot! can help novice filmmakers create smart and high-quality videos without breaking the bank.
Partner up with micro-influencers
While teaming up with an influencer and getting them to promote your brand can be an excellent way to increase sales, the top influencers know their worth and charge prices accordingly. That's why smart businesses, particularly those with smaller budgets, are choosing to work with micro-influencers instead. If your goal is to connect with new audiences, reaching out to a micro-influencer to promote your products and services might be the way to do it. A micro-influencer is a person with around 3,000 – 100,000 followers.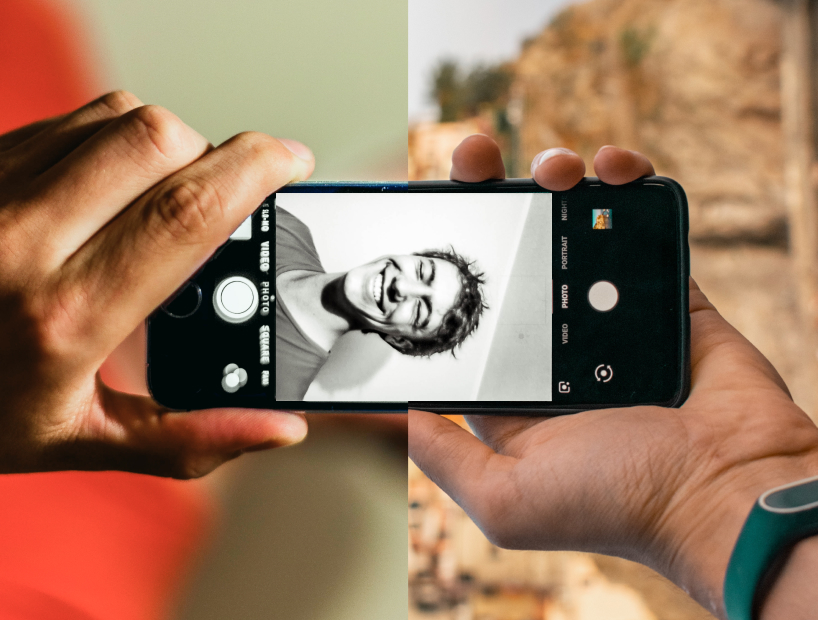 Working with micro-influencers has proven highly effective for many businesses. In fact, HelloSociety reported that micro-influencers have a 60% higher engagement rate and are 6.7% more cost-effective. Choosing to spend your budget on creating a long-term partnership with a micro-influencer might be beneficial. If your business is looking to create a collaborative project that resonates with their audience and wants to see a steady increase in their partnership post-engagement, this could be the right move for you.
Spend time on your captions
Long gone are the days when a witty one-liner was all you needed to accompany your pictures. Now it's all about creating extended, thoughtful, engaging captions that actually say something, stand for something, open up lines of communication and let your audience discover who you really are.
Crafting longer captions takes more thought and care, and with that comes an authenticity that any audience will appreciate. Your audience wants to learn more about you. While impactful visuals are still imperative, creating long-form captions is more effective. Write captions that are insightful, valuable, honest, opinionated, hilarious, positive, and motivational to show your audience you care about them. This will keep them coming back for more.
Make sure you show up in the related accounts suggestions
Whenever you visit an Instagram profile, the app offers some suggestions of other accounts you might like to look at and follow. If you can get your business or profile as one of the accounts listed here, then you will find your following will grow substantially.
So how does Instagram pick these accounts? Firstly, it considers the user's interests and who they follow but also their activity. Instagram will look at relevant keywords in Instagram bio's and find those in related fields to curate a list of relevant brands and accounts that might be of interest to a new follower. This means if you have the right keywords in your profile, you might even show up in a list of one of your competitors, which would be a great way to entice the competition towards your brand.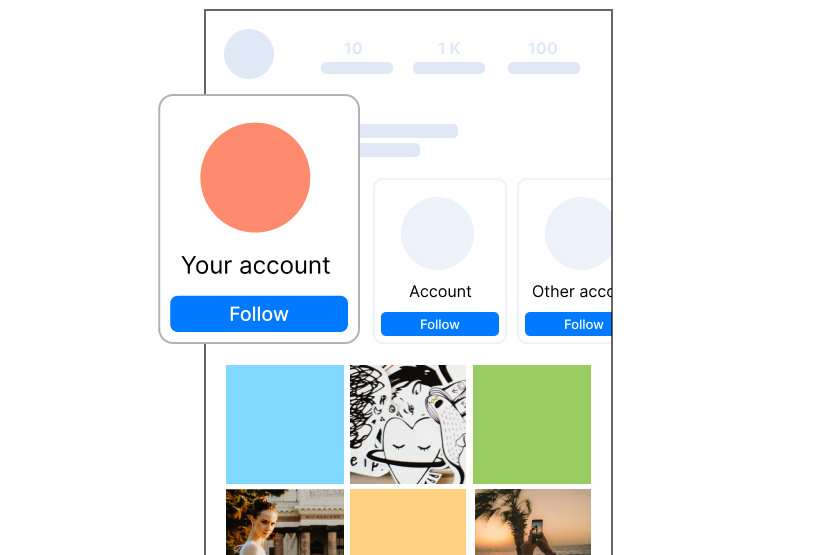 Savvy businesses will review the keywords in their name and bio to ensure that it reveals useful insights about your business that are searchable on Instagram. They will also take time to engage with businesses and brands that complement their own. By associating yourself with these brands, the Instagram algorithm will note that you have a relationship with them. Therefore, you are more likely to appear in "suggested for you" lists when people follow them.
Think of your Instagram account as a window into your business
If you take a step back and assess what your Instagram looks like as a whole, you might see that there are vast areas for improvement. When someone first visits your account, it's like the first time they visit your homepage – and first impressions count! Your Instagram account should be cohesive, streamlined, themed, and on-brand. It should have consistent messaging through both the images and captions, and it should make a vivid, lasting, and wholly positive impression on anyone who lands on it.
You only get one chance to make that first impression, and if you want people to hit the "follow" button, you should pay attention to every part of your page. Make your bio refreshing, captivating, and unique. Make your profile picture pop, and have lots of active stories and cool cover photos for your Instagram highlights. Make sure that you've got your aesthetics in order. Remember, Instagram is all about the look. While you don't have to aim for picture-perfect every time, there should be some consistency in branding and content. This gives viewers an impression of what you have to offer and it allows them to make up their minds about whether they want to see more.
Use video content to your advantage
If you want to impress your followers and potential followers, you need to learn how to utilize video content to make a lasting impression. Time and time again, research has proven that consumers love video content above all else, and now video content is taking the lead across all social platforms, Instagram included. If you don't want to get left behind, you need to make sure you create both short and long-form video content to catch your audience's eye and hold their attention. Getting to grips with IGTV is imperative. This incredibly immersive tool is now closely linked to Instagram. Therefore, if you can capture an audience on IGVT, you can easily align them to your Instagram audience and vice versa.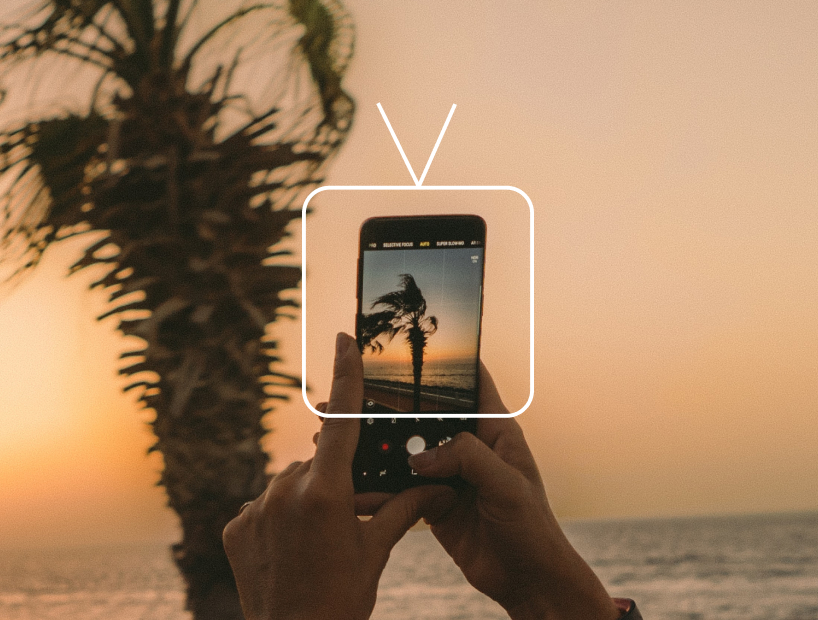 All decent marketing strategists will be incorporating more video content into their Instagram feeds. If you are serious about upping your following, you need to focus some of your workforce and budget here certainly.
Take some good old selfies!
You might think that taking selfies is old news and even that it comes across as a little self-involved or vain. However, you might be surprised to learn that people still love them! Photos with faces in them get 38% more likes on Instagram. No matter how beautiful that sunset was, people are going to like it more if you are in it too! So next time you are thinking about posting content, try to include people in it.
Remember, people connect with people. So if you can show the humans behind the brand, that will give you authenticity and increase trust and engagement. So don't just take a picture of your product; take a picture of someone using it. Don't just take a picture of your workspace; take a picture of someone working in it, and so on. If you can connect your target audience with your employers and show them just how much people love to work with and promote your brand, that will make them feel like you are genuine. It will demonstrate that you value those you work with and that you can be vulnerable and honest and real – and there is often nothing more important for boosting your business and its reputation than that.
Use other platforms to promote your Instagram content
Your marketing strategy will work best if you can identify opportunities to link different platforms, share content in multiple spaces, and encourage audiences from various online marketing channels to crossover and engage with you on all your online areas. Take a moment to consider all the different methods you utilize to connect with your audience. This could include other social media accounts such as Facebook, Pinterest, or Twitter, your website, and your comms, such as newsletters and email marketing campaigns.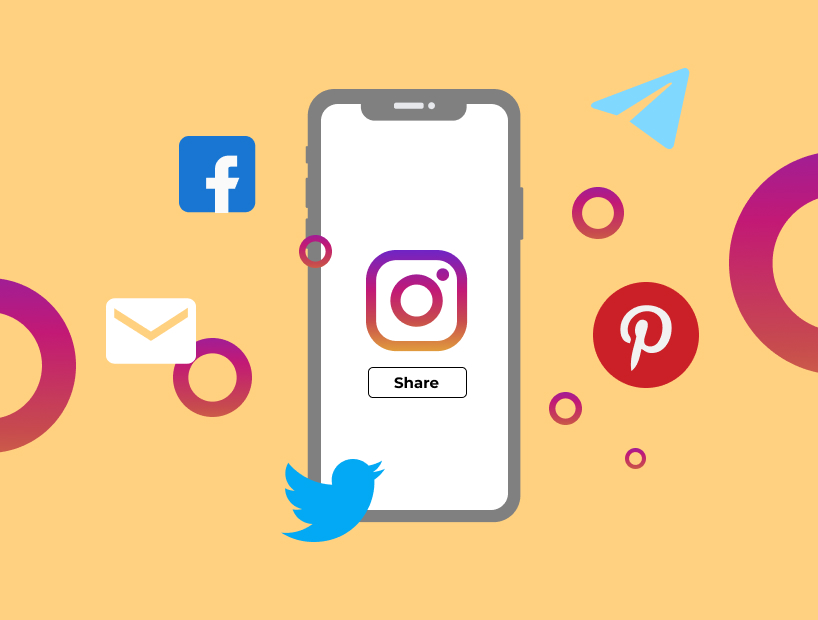 By cross-promoting the content you share on Instagram across other channels, you can guide existing followers from these other spaces towards your Instagram page. As the content is already engaging customers, those same customers are more likely to follow you and connect to your brand. Some easy ways to do this include:
Integrate your feed into your website so visitors can view your lovely Instagram aesthetic from your website and easily follow you from there;
Invite your audiences to 'discover more' about you and link to your Instagram account; and
Don't forget to link to your Instagram account on your email newsletter and other comms.
Spend time making a customized Instagram stories filter
If you want to stay ahead of the competition, you need to stand out, and you can do this by leaping on the Augmented Reality (AR) trend.
Your Instagram stories are a great place to show potential followers who you are and what you stand for. By creating a custom filter for your stories, you can encourage people to use it on their own posts, and when they do, others can see who created it. And this will mean more visibility for you! So if you want to take advantage, make sure they are shareable and include your branding to ensure it's easily recognizable. This will naturally boost brand recognition, reminding those who choose to use it who you are.
Collaborate with great brands
There is nothing quite as powerful as teaming up with an awesome brand to boost your Instagram following instantly. If you can find a cool and relevant brand, why not team up and collaborate in a mutually beneficial marketing venture? This should be one that will enable you to gain more followers without having to spend a penny! While it can be useful to team up with a brand whose interests and industries align with your own, this doesn't necessarily have to be the case. Some powerful collaborations have worked successfully despite being totally different, for example, the collaboration between Airbnb and Barbie, where they worked together to create a life-size Malibu Dreamhouse!
Use a Branded Hashtag
A branded hashtag is an innovative way to create an Instagram community and get people talking about your business. It will also help you find what people are saying about you more efficiently and develop a sense of community around your brand, which will encourage customer loyalty and boost engagement.
A study by Simply Measured (now acquired by Sprout Social) found that 70% of the most-used hashtags on Instagram are branded hashtags that have been made by businesses. The hashtag will be unique to your business. It can just be your brand name, or you can get creative and think of a hashtag that neatly sums up your brand identity. For example, Hershel's #WellTravelled hashtag encouraged followers to share photos of their worldwide adventures.
Make the most of memes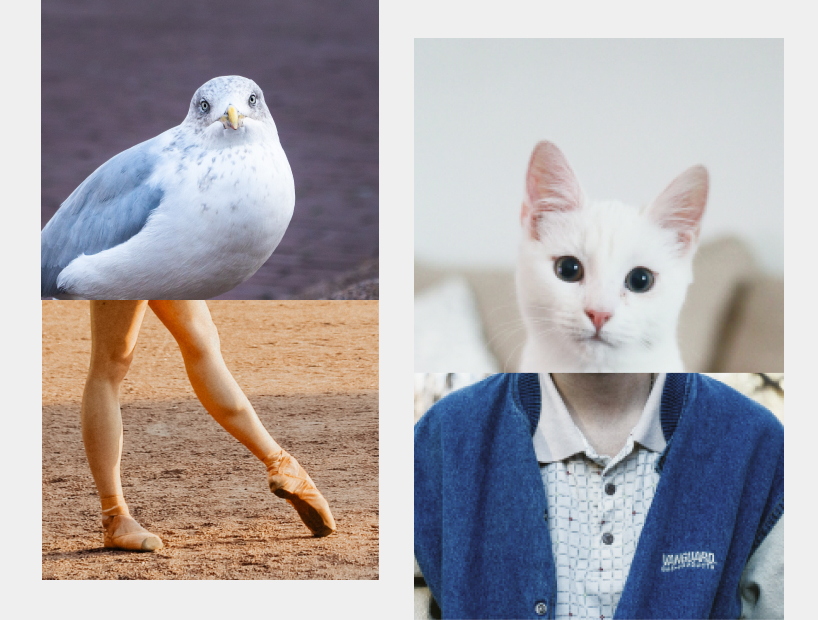 If you can create fun, engaging memes that relate to your target audience, you can help boost your brand identity, generate interest in your products and services, and get more followers. Memes are usually funny, witty pieces of media shared around the web. They can be photos, videos, or GIFs, usually combining text and imagery to convey a particular message. Memes are massively popular on Instagram, so businesses that want to stay on trend should take the time to create their own, demonstrating that they can be fun, youthful, contemporary, and funny. Ensure that your memes compliment your branding and are relevant to your business, and you'll enhance brand recognition while attracting new cohorts of followers to your account.
Growing your Instagram following can be a mammoth challenge; however, by learning which techniques and strategies work best, you can hope to see your account grow year upon year. By sharing creative, valuable, and engaging content alongside boosting your brand and carefully promoting your business to the right audience, you will hopefully see your Instagram following soar!