How many times a day do you pull out your phone to do a quick search for something? More and more people are turning to the internet to make purchasing decisions. Does your digital presence genuinely reflect the core of your brand? It is no secret that businesses must implement and invest in digital marketing channels to stay relevant.
Once your organization has bought into the importance of establishing a strategic digital approach, the key is investing in the best digital marketing tools to accomplish your specific goals. There is no general formula for this, as each brand needs to tailor its marketing plan to fit its target audience, objectives, and results. Below are just a few of the questions you should ask yourself as you consider the options. The answers to these will help narrow down the best digital marketing channels for your business.
What is minimalism in digital marketing?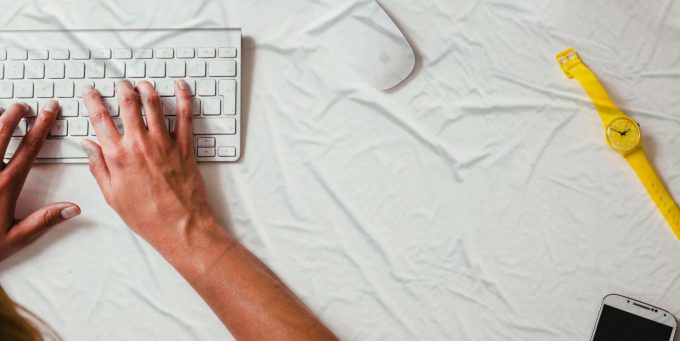 Though minimalism is a term that has been used for a variety of subjects, in digital marketing, it is the premise that less is more. Spreading your efforts across a wide range of digital marketing channels, regardless of their effectiveness, is truly counterproductive. Creating a more minimalist strategy that hones in on the best digital marketing tools and leaves those that aren't the best fit to the side will be much more fruitful for your organization. It may be tempting to join every social media platform, create your own blog for content marketing, or initiate as many affiliate marketing networks as you can. However, the wider the net, the less impactful and potentially irrelevant each channel's performance can be.
Before selecting which channels to move forward with, it is important to know your target audience, understand how your team will be structured, and have a clear direction for your website and content.

Who is my target audience?
If your company has not asked itself this question, do not begin any digital marketing efforts. Not understanding your target audience is the fastest way not only to lose confidence in digital marketing's effectiveness, but it's also the fastest way to lose money. Once you narrow down who you are targeting for your product or service, you will have a much more accurate picture of which channels your customer frequents. Bring your brand directly to your customers – where your audience spends their time should determine where your digital presence will be.
How will I structure my marketing team?
Before you can solidify how many channels you will engage with, you need to know exactly how your team will be managing them. To be successful in digital marketing, every company must have resources dedicated to it. Depending on the brand's size, it may mean setting up a dedicated team, hiring an agency, or implementing a combination of both. When it comes to effective marketing, the most successful organizations have dedicated digital managers. Innately within this planning should be the consideration of your budget. Be sure to clearly define what the budget limitations are. You can choose to lay out budgets for all of the digital marketing channels you will use or create one overarching budget that your team can divvy up depending on the campaigns and tactics employed. Regardless of what your budget is, leave room for fluidity. If a channel is working very well for your business, you don't want to have it scaled back or slowed due to a minimized budget. When you have highly visible or even viral traction, you definitely don't want it to stop.
Does my website reflect my brand's style and voice?
One of the most important things to think about when investing in digital marketing channels is where all that traffic will go. Though you may choose to create campaign-specific landing pages, many companies simply send traffic directly to their website. According to Tony Haile, the CEO of Chartbeat, it takes less than 15 seconds for more than half of website visitors to leave. That is a staggering number that stresses the importance of a high-quality, well-designed website even more. If you don't capture their attention, your competitor will. It is vital that the style and tone of all your marketing, regardless of channel, remain consistent and cohesive. Digital marketing tools like Boxmode allow you to build both simple and complex customized websites for your business. Our website builder can be one of the best tools for any brand as it features numerous templates and widgets that can be implemented seamlessly. Boxmode's advanced SEO tools (Search Engine Optimization), such as SEO Settings for Page and Project can save a lot of time and effort in ensuring your site is visible on search engines.
Now that you've thought about these critical questions, you are ready to choose the best digital marketing channels for your business.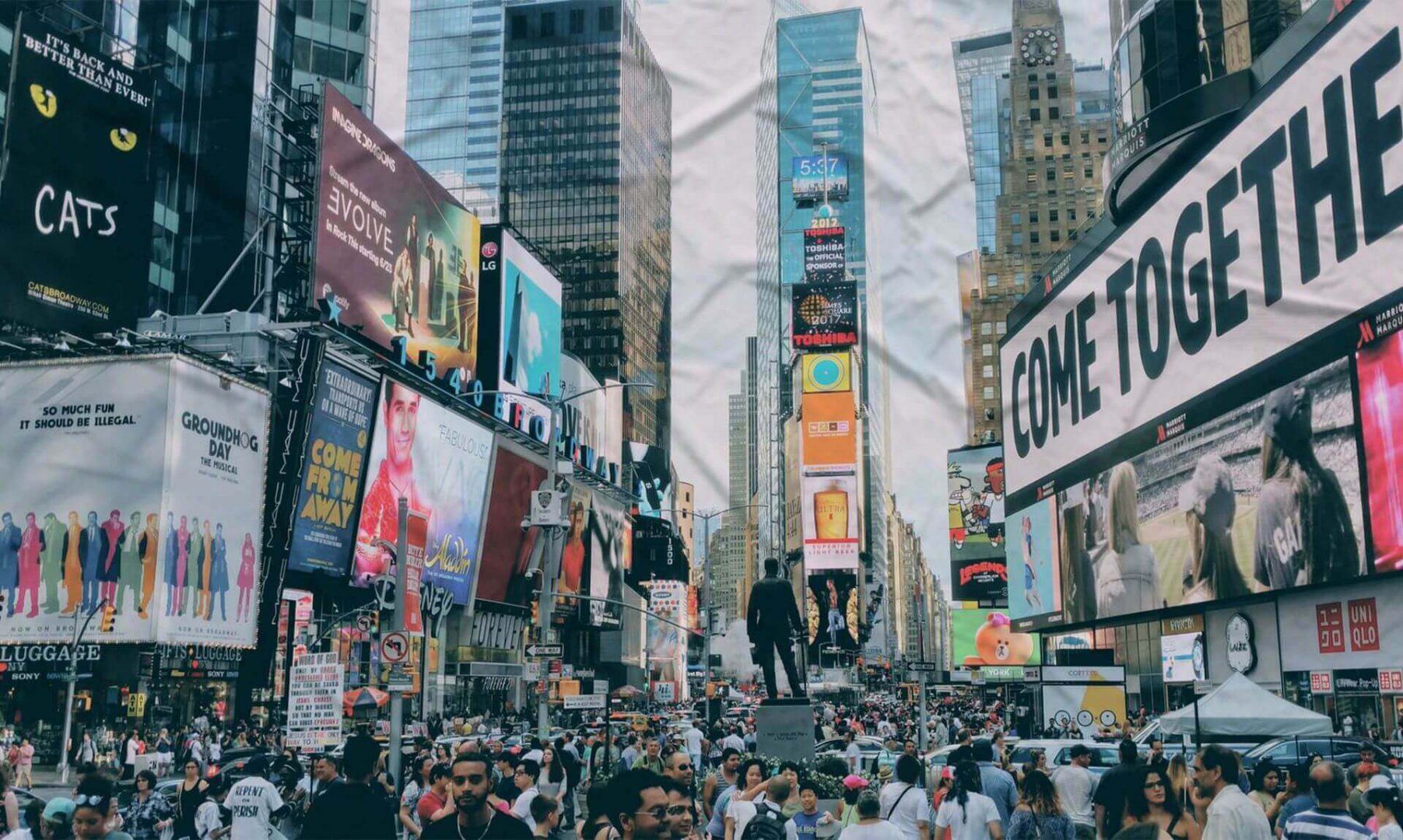 Learn about the various digital marketing channels
Though the number of available channels seems to increase by the day, there are a few main ones you should know. Focus more on gaining a general level of knowledge rather than achieving a level of expertise.
Social Media
Perhaps the most well-known of all digital marketing channels is social media, a simple term for a powerful, complex, and wide-reaching tool. Social media has provided a way for brands to engage in two-way communication with their customers and build brand loyalty. On social media platforms, the golden rule is for brands to speak only 20% about themselves. The other 80% should be reserved for their followers. Through channels like Facebook, Instagram, Pinterest, Twitter, LinkedIn, and YouTube, amongst others, companies have the chance to "humanize" their connections with customers. It is a great place to build goodwill, increase brand awareness, and spread unique messages that you wouldn't find on a traditional website. Learn each available option and select which one(s) to focus on. Having a profile on all channels isn't the best strategy, but having a robust presence on a few will be magnificent in the long-run.
Email Marketing
Leveraging emails to reach consumers is an extremely effective digital marketing channel for building brand awareness, increasing product purchases, disseminating important information, and fostering relationships. Email lists can be very valuable, and for many organizations, growing email databases will be a priority. The process of email collection and personal information storage should be very secure and certainly not an afterthought. If implementing email marketing, be mindful of your content. Emails should be relevant and personalized to the customer to achieve higher conversion rates and be more impactful overall.
Content Marketing
If your objective is lead generation, then content marketing should definitely be included in your digital plan. With content marketing, brands focus on sharing information that is relevant and valuable to their target audience. It helps them establish a rapport and should ultimately define them as an expert in their field. Content marketing can include publishing white papers, writing blog posts, producing downloadable guides or e-books, and establishing a digital magazine.
Affiliate Marketing
Affiliate marketing is a type of native digital advertising that establishes more credibility with readers as it's content written by a third party. With affiliate marketing, you can pay per article or per item purchased using an affiliate (tracking) link directly into your website or landing page. Beware, however, of the quality of the affiliate marketers you are using. While you may receive traffic, an influx of poor and unqualified traffic can actually hurt your website's visibility and rankings.
Pay-Per-Click Advertising
Pay-per-click (PPC) advertising is exactly as it sounds. The benefit of this digital marketing tool is that businesses will pay only if someone clicks on their ad. Though the cost per click is typically minimal, the budgets need to be sizeable depending on the search terms you are targeting and how competitive they are. Using PPC requires a much more specialized level of knowledge than other channels. PPC should not be confused with SEO. SEO is an organic strategy that allows you to infuse keywords into your website's copy and digital marketing content. In other words, using SEO is free, while PPC will require a budget.
Understand where your target audience is
As new social media channels have emerged, for example, the frequency with which specific demographics use them has changed as well. Most recently, younger audiences have started moving away from older platforms like Facebook to newer channels like Instagram, Snapchat, and TikTok. If you are considering implementing a paid social media advertising campaign as part of your digital strategy, knowing your core and target demographics will be crucial. Psychographics like hobbies, spending habits, and lifestyle are also important to understand. Paid campaign parameters on social media include the option to focus on specific ages, locations, household income, interests, and more. When setting your audience targeted preferences, you will be able to see the potential reach of your ad, and whether it is worth running in the first place. These types of advertising channels can be much less costly while being much more targeted than traditional advertising mediums.
Decide if the channel makes sense to achieve your objectives
Evidently, there are plenty of amazing digital marketing channels to choose from. The challenge lies in picking the one that is best for your brand to reach the right customer at the right time. A strategy cannot be built without specific and measurable objectives. The channels businesses use may (and should) change over time as these objectives change. If the goal is to drive more website traffic, you may engage with more channels than if you aim to convert sales or obtain email sign-ups. If you are looking to introduce a product, for example, you may want to use email marketing to bring awareness to the product or engage content marketing channels to garner more visibility for the product and better SEO results. Once your objective enhances to driving sales for the product, you may want to turn on digital advertising channels like Google Adwords and PPC (pay-per-click) with a direct call-to-action that links straight through to the shopping cart or purchase page. On the other hand, you may want to drive social media traffic by directing visitors from your website to enhance your engagements or following.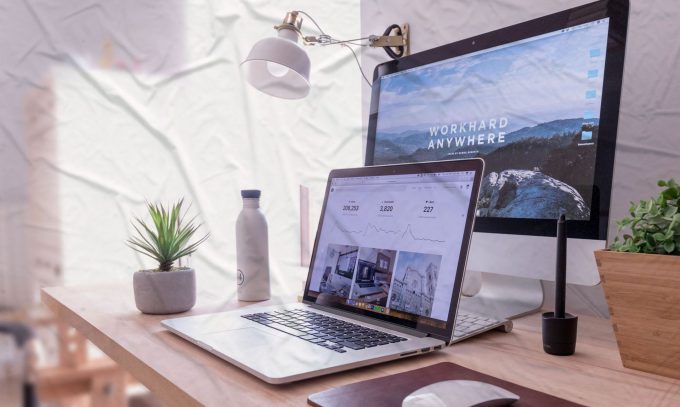 Evaluate the results and tweak your strategy
Without a system of checks and balances in place, you will never truly understand if the channels you have selected are successful. If your objectives are specific, measurable, and time-bound, you will inherently check to ensure you are meeting or exceeding them. There is nothing worse for a company than wasting precious time, labor, and resources. If certain channels just aren't productive, investigate why. There are numerous reasons that a platform may not be producing as you hoped. It could be the way you are using it, or it could be the platform itself. If it is the former, consider shaking things up. If it is the latter, however, you will want to seriously consider lowering or removing your investment and placing it into more beneficial platforms instead.
Watch out for new trends
Digital marketing channels are ever-changing, so it is critical to stay on top of the latest trends. A great way to do this is not only to monitor industry publications and professionals but also to keep track of your competitors. Though you will want to keep your strategy differentiated, your competitors may reveal new trends as their strategies change as well.
While there are many digital marketing tools available, choosing the best ones is the only way to create a winning strategy. Keep in mind that whether you choose to focus on social media, email marketing, content marketing, affiliate marketing, or PPC advertising, it needs to be what works best for your brand. The success of your digital marketing channels will be based on how targeted, creative, and well-crafted your approach is. Another important component will be how well you can adapt your strategy in real-time as you evaluate your results. Overall, when it comes to digital marketing, the combinations and strategy possibilities are literally limitless. Choose the best ones for your business and watch your results soar.