With so many platforms, trends, and digital applications out there, putting together a digital marketing strategy for your business may feel overwhelming. Top industry buzzwords like social media, digital marketing, SEO, influencers, and email blasts may be swirling through your mind. Though they may seem familiar, individually, they have little value. Together, these terms, along with many others, create a powerful plan for your organization. Sounds great, right? Well yes, but if you are asking yourself, "what exactly is a digital marketing strategy," you are not alone. We're here to help.
Digital Marketing 101
A well-thought-out and results-driven digital marketing strategy can dramatically increase both the visibility and success of your business. While the actual strategic actions you'll implement will be online, the traction will ripple to far more than just your e-commerce platform.
Today, we all walk around with mini-computers in our pockets or purses, consumed by our ability to be connected 24/7. That provides companies today with a powerful and penetrable opportunity. The average American spends more than three hours per day on just the internet from a mobile device. Pretty crazy, isn't it?
As technology has infiltrated our everyday lives, so have brands and businesses. With a comprehensive digital marketing strategy, companies have a chance to access an unlimited number of potential customers using an increasing number of online platforms.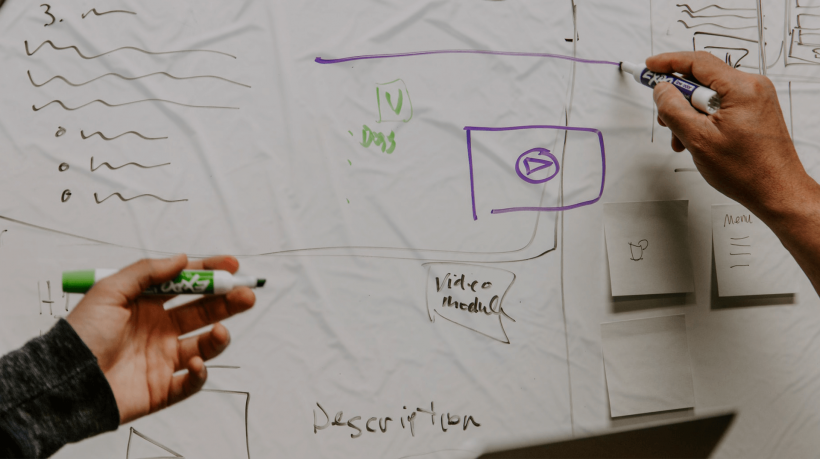 How to Build Your Strategy Effectively
Step 1: Create Your Digital Marketing Strategy Vision Board
When it comes to kick-starting your digital marketing strategy, there is no better way to begin than with an inspirational vision board. You can craft a physical one on a large piece of paper, or keep it digital. Use a variety of sayings, photos, words, colors, and even objects to help spur creativity and create an overall feel for what you'd like to see. The below questions are just a few examples to help get you inspired:
What is your vision for your organization?
Where do you want to see yourself and your company in the next year? In three years? Five years?
What is your brand's tone of voice and personality?
In what media do you want your name to appear?
What type of buyers do you want to reach?
Which adjectives would you use to describe your company culture?
In order to create a seamless strategy, you need first to understand where you're going. Think of your digital marketing strategy as a roadmap. The vision is your ultimate dream destination; the strategy itself is how exactly you're going to get there. What paths will you venture down? Which directional risks should you take, and which straightforward routes should you adhere to? Don't worry about being too specific or focused. All of this will be narrowed down and precisely planned before you ever hit "Publish."
Step 2: Allocate Your Budget/Resources
Determining your marketing budget shouldn't be about how much you can spare. Too many companies consider marketing as an afterthought, rather than a non-negotiable. Your marketing budget should be considered an essential part of your operations.
At a minimum, at least 5% of your total revenue should be earmarked for marketing efforts. If you can reserve 10% (or more), that's even better. As digital channels become increasingly critical, at least 50% of those funds should be allocated to the digital portion of your overall strategy. Having an appropriately sized budget for your organization allows you the flexibility to truly see if your strategies work.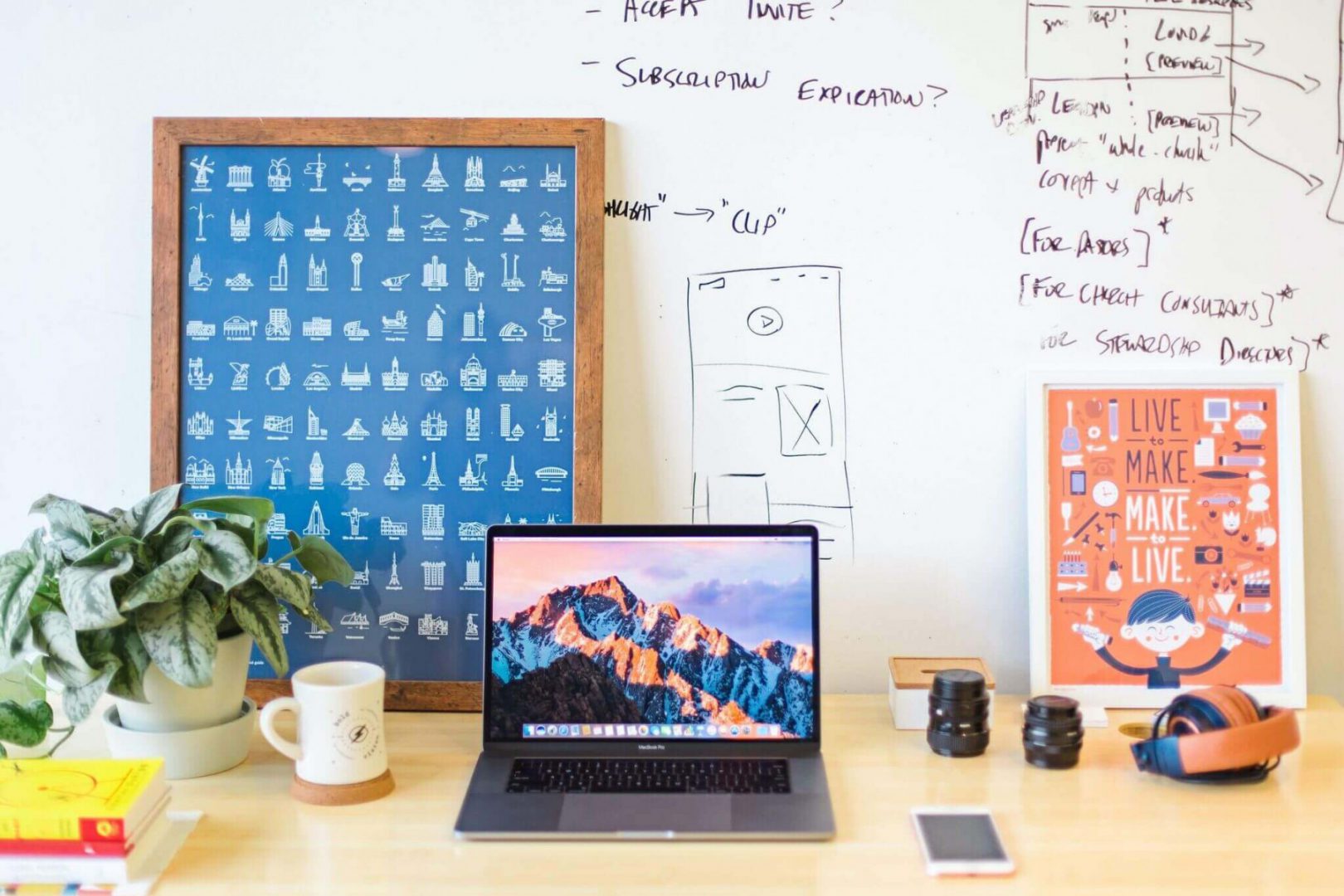 With digital marketing, if you don't have enough funds allocated to specific campaigns, your digital ads, posts, or sponsored content may not even display. With that being said, however, another massive benefit to digital marketing is that it has a relatively low cost to entry. While some methods, like pay-per-click ads, may require a higher percentage investment from your budget, the cost per person reached compared to traditional advertising is much lower.
There are a variety of digital tactics that have minimal startup costs. These can include organic social media posts as well as search engine optimization integration into your website copy and company blogs. Either way, it is important to allocate funds specifically and exclusively for digital marketing, so they can be appropriately managed.

Step 3: Engage in Competitive Research
Author Nancy Pearcey, said "Competition is always a good thing. It forces us to do our best." This couldn't be more relevant in our world today. No company operates in a vacuum. The choices are endless for consumers, and understanding what the competition is doing is key to standing out. Doing a competitive audit will give you a rough idea of the noise you'll have to cut through to get noticed. Audit your competitors' social media channels, websites, and downloadable content.
Do a Google search for keywords you are hoping to rank for and see who's bidding on them. Think about the elements that make your organization unique. What seems to work well for the competition? Where can you differentiate yourself and take creative liberties? Continue to ask yourself the tough questions as you compare digital strategies. If you don't know exactly who you are as a brand, now is the time to clearly define it. Think about how you want to position your organization to the rest of the industry and even the world.
A competitive audit should be completed regularly. It is absolutely not a one-time thing. Set a schedule such as once per quarter, or better yet, once per month to review how the competition has evolved and adapted their digital approach. Being out of touch means you will fall behind.
Step 4: Understand Your Target Audience
Understanding and defining your target audience is one of the most important aspects of creating an effective strategy. Though you may have all of the right content, serving it to the wrong audience will do your organization little to no good. If you're a new brand just starting out, this may take some time. Start with who you feel your product or service would benefit the most. Be specific! If you're an established company, your target audience should be a combination of your proven segment of the population and a desired one.
Look at your current customers and purchase history. This can lead you to your primary target. If this differs from an emerging group that you have aspirations to reach, think about their demographics and psychographics. The exciting part about digital marketing is you can get pretty granular depending upon the channel you use. Social media campaigns, for example, can be targeted to specific age groups, interests, and geographic locations. They can target the followers who have already interacted with your brand or entirely new ones.
The content you produce as well as the channels you distribute it on should all revolve around reaching your specific target audience. If a channel like YouTube, for example, doesn't attract the audience you're targeting, it should not be a focus of your precious time and resources. The best strategies aren't the ones that cast the widest digital net. They're the ones that focus on perhaps a few, but the most effective channels.
Step 5: Define Objectives and Plan Out Content
Successful digital marketing strategies are deliberate and premeditated. Have you ever heard of SMART Goals? If not, it will be life-changing. SMART Goals can be applied to any aspect of your life, but are essential to businesses, especially when crafting a new strategy. The acronym "SMART" stands for: Specific, Measurable, Achievable, Relevant, Time-Bound.
When drafting your strategy, set clear objectives so you can explicitly know what you're trying to accomplish. There is no limit to the number of goals you can create. You will, at a minimum, want to create goals per channel so you can measure your success throughout your campaigns.
Add them to either a shared document or an easily accessible page, so all who work on your digital teams can reference them frequently. Here are some examples of digital marketing goals that you may want to personalize for your company:
Increase website traffic by 15% from paid media channels by July 31, 2020.
Double our number of Instagram followers to 20,000 by December 1, 2020.
Produce five original videos for our YouTube Channel and publish them by September 30, 2020.
Achieve 2 pieces of linked earned media content on influential blogs per quarter throughout 2020.
Improve our on-page conversions for email sign-ups by 25% by year-end 2020.
These are just a few examples of adaptable objectives that can easily be tracked. You may want to have a tracking sheet that shows your progress as you get closer to your time-bound goal. Consider color-coding it for simple reference, so anyone who views it can understand at a glance if you're on target or falling behind.
In addition to clear goals, you will also want to have an advance content plan. There's nothing more stressful (and counterproductive) than trying to create engaging, relevant content on the fly. Now, that's not to say your company shouldn't have the capability to be nimble and respond to real-time events; however, digital marketing should never feel like a scramble to publish content. Content should be purposeful, appropriate, and shareable. The more traction you get on the content you publish, the stronger your results will be.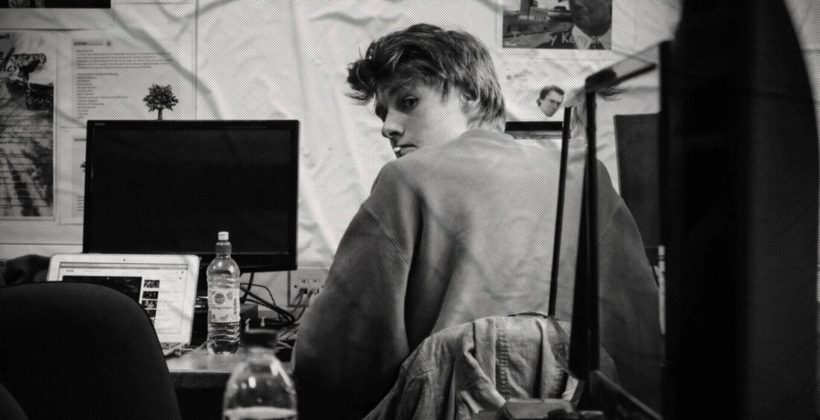 Step 6: Identify Campaign Ownership
Digital marketing campaigns cannot be executed properly without a clear and well-defined structure to support them. This directly ties into the budget piece as well. The size of your team, or ability to hire an agency for additional support or creative needs, will depend heavily on how much of your resources are allocated to marketing. Will you have specific campaign managers? Will these differ based on your website (owned media), paid media, and earned media channels? Or will it be monitored by one collective team?
Perhaps you want to consider organizing the implementation around each objective. For larger teams, you may want to go as far as assigning responsibilities based on channel. The answers to these questions are important to define ahead of time. Having an organized and well-thought-out strategy is great. However, it won't work without this ownership piece. This holds true for the actual manager as well. If the boundaries of roles and responsibilities aren't clearly outlined for them, their duties may overlap. You don't want too many hands on the same keyboard either.
Step 7: Implement Your Marketing Strategy
It feels like it took us a while to get here, huh! This step is perhaps the most rewarding one. It is here that you finally get to put all the hard work and upfront preparation to the test. It's go-live time! It may initially seem like the most nerve-wracking stage, but it is also the most exciting. Finally, you will get to watch all of the inspiring content, beautiful design, and specific channel strategies come to life!
If you're a new company, you may want to turn it all on slowly and frequently test to ensure all is properly loading, linking, and circulating. If you are a new or revitalized brand, you may want to unveil it channel by channel. For example, start with your website, and begin to direct your traffic to it as you turn on subsequent media. As author Amit Kalantri wrote, "Be creative while inventing ideas, but be disciplined while implementing them."
Step 8: Track, Measure and Reassess All Aspects
Now that everything is turned on, how will you know if it is actually working? There will be a lot of key indicators such as levels of traffic, the number of leads coming in, social media mentions, post engagements, and volume of clicks. Though you've reached the end, the work is virtually just beginning.
Now that you have come full circle, it's time to measure your success. Remember those SMART goals and objectives you defined? Track your progress against them and see where you land. Measure where you are with where you wanted to be. These reports will be your new best friend. Feeling happy? Keep it up! Disappointed? Look for where you can begin to adjust! There's no such thing as failure at this point, just lessons to be learned. Keep in mind that several factors can also impact your results.
Firstly, when introducing a new company, brand recognition will take some time. The initial outcomes are also likely to vary based on external factors, including the time of year, time of day, and day of the week. Traffic fluctuations, for example, can be attributed to many causes. It is important to zone in on each one and evaluate it at both the individual tactic and overall campaign levels. This will allow you to adjust accordingly to reach the right audience at the right time on the right channel. As you determine which of your digital marketing campaigns are performing, and which are unfortunately lacking, it is important to make modifications. You may realize that you are trying to tackle too many platforms at once, and therefore aren't able to dedicate enough time to each to really see results. This is an opportunity to scale back and scale up based on what seems to be successful and what seems to be a simple waste of resources.
On the other hand, you may feel like you're underperforming and have an opportunity to open a few additional avenues. The key here is fully understanding your results. Can you tell which channels are driving the least costly traffic with the highest conversion quality? That will be your digital marketing sweet spot. Take copious notes and be very specific in how you're performing. Be sure you have the right tools in place to provide you with the key insights on every channel and campaign.
There is No "One Size Fits All" Approach
As time goes on, your strategy may change. You may introduce new products or services, change direction as a brand, or simply seek entrance into new markets and audiences. Either way, building an effective marketing strategy should not be a one-time activity. Continue to challenge yourself and your team to examine your results and redefine your objectives. Though you may not start over frequently at Step 1 with an entirely new vision, you may find yourself back as early as Step 2 whenever necessary. You should certainly stay current with digital trends and new platforms. However, this does not mean you need to jump every time a new one emerges. They are not one-size-fits-all, and it is perfectly ok, if not completely strategic, to not be present on every available channel.
Overall, building an effective digital marketing strategy will greatly benefit your organization. Not only will it automatically create a clearly structured approach to establish your presence in this 24/7 digital world, but it will cut out the guesswork for you and your team. It is an indisputable fact that those businesses with dedicated marketing strategies and digital budgets see more leads, improved conversions, higher traffic, and better brand recognition online. Also, having a strong plan to follow is much less stressful for everyone involved. The other amazing thing about following this step-by-step path to an effective digital strategy is it leaves room for constant evaluation and improvements. With a strategic digital marketing plan, success is well within your reach.