What does every successful marketer or entrepreneur do before designing, developing, naming, and launching a new product? They invest plenty of time in identifying their target market. You need to follow their lead.
All your marketing decisions, from how you package your product to which social media platforms you use to promote it, depend on how well you understand your customer base. If you want to set yourself apart from your competitors and build a strong brand, you need to master the art of target market definition.
A target market is a clearly defined group of people who will be on the receiving end of your marketing campaigns. A target market should not only want your product but also be able to buy and use it. They are a group of people who have several things in common, such as location, age, education level, and gender.

Note that "everyone" is not a target market. You cannot serve all demographics, sectors, and countries. Neither should you want to. You'll get a far better return on investment (ROI) when you hone in on a particular niche and audience. When you know exactly who you are selling to and define your target, you can tailor your marketing messages and get better conversion rates.
Start by engaging with people who already use your products and services
What kind of customers do you serve right now? If you can understand who they are and what they want, you can design more effective campaigns and engage with other people who fit the same profile.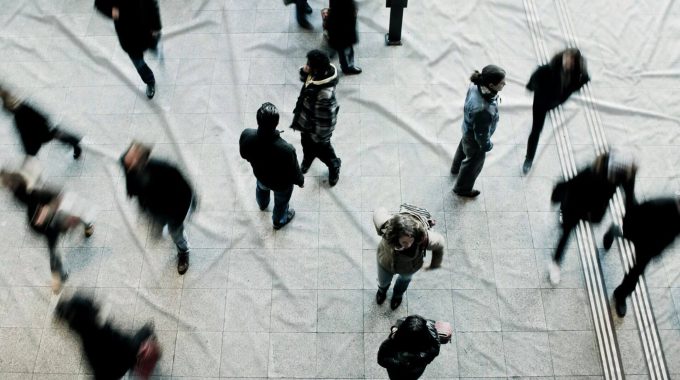 Drawing up a buyer persona can help you understand your customers better. Ask yourself these questions:
Are your customers mostly men, women, or is the ratio roughly 50/50?
How old are they?
What is their ethnic/cultural background?
What is their relationship status?
What is their education level?
How much money do they spend, and how often do they spend it?
Are they repeat customers, or do they make one-off purchases?
Where in the world are they located?
What is their time zone?
What are their hobbies and interests?
What TV shows do they watch?
What life stage are they in? For instance, are they graduating from college, starting a family, building a career, or perhaps looking to retire?
What sector do they work in, and what is the size of their business (if you are making B2B sales)?
Where do they turn when they need information? Which sites, publications, or social media platforms do they trust?
You can dig even deeper—think about their values, political affiliations, personality, attitudes, and religion. Get inside the psyche of your target market. What are their ambitions? What are they looking to achieve? What problems stand in their way, and how can you help them? The more knowledge you have, the easier it will be to define your target.
Digging for insights: the importance of thorough research
You can learn a lot about your target market by analyzing the data you already have, but further research will fill out the picture. Your findings should reveal whether there are enough people in your target market and where you can reach them.
Here's where to start:
Social media analytics: Who is interacting with you right now on social media? Are they the same people you want to attract? Who do they follow? Analytics can tell you their gender, age, location, the time they are most likely to be online, the devices they use, and the kind of social media posts they share.
Survey results: With a few Google searches, you can dig up useful insights into your target audience. For example, the results of the Women 2020 Survey are freely available online. They give an overview of this group's mindset and priorities, including their attitudes towards the internet, the famous women they most admire, and what they are most likely to share on social media.
If you can't find the insights you need online, you could conduct your own survey or poll. Many free or low-cost options will let you make a survey tailored to your target audience. You could send a survey link to your email list or post it on your social media profile. Keep it short—no longer than 10 minutes—and offer participants something in return for completing it.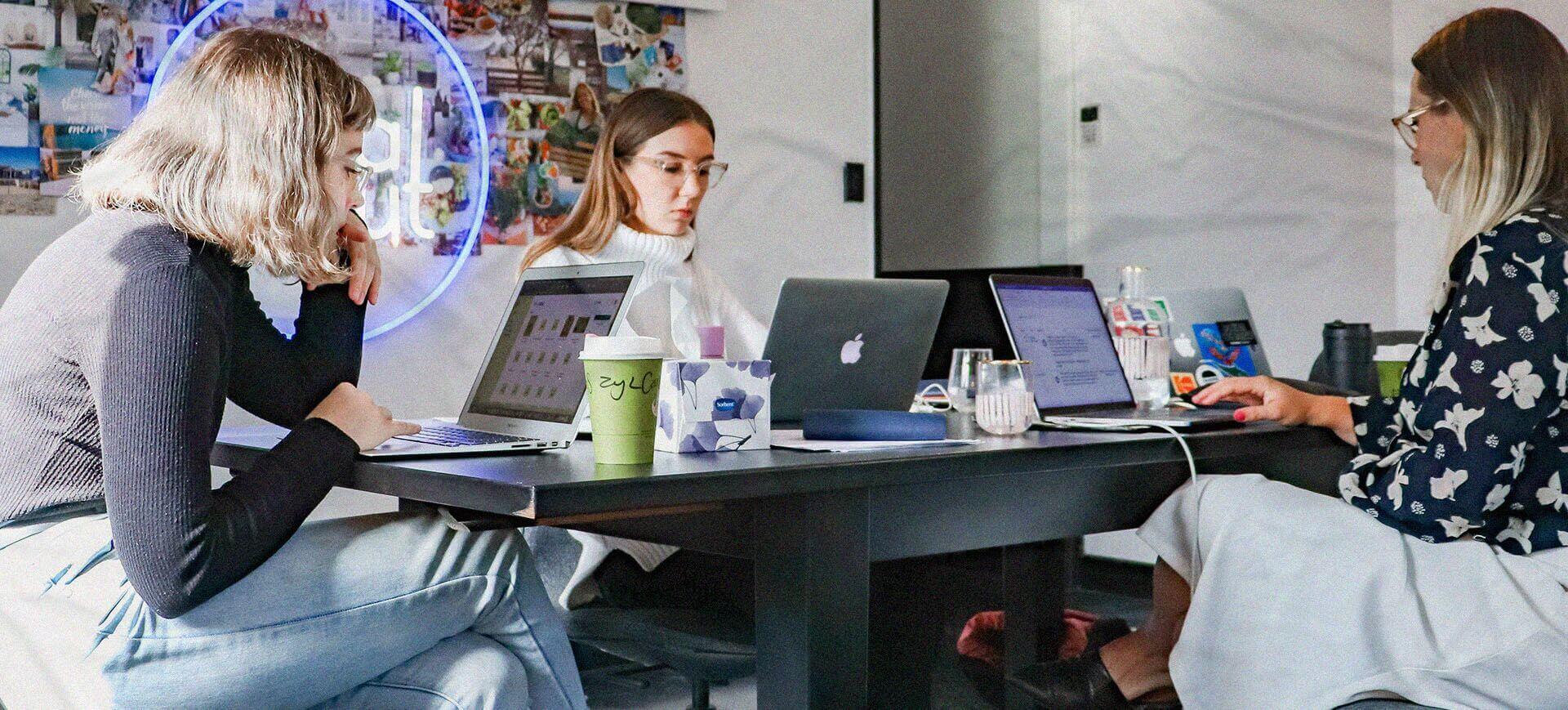 We recommend you to use your survey to ask them what products they currently use, what products they would like to see on the market, their budget, and so on—the possibilities are endless. It's a good idea to use a mix of quantitative and qualitative questions. And including at least one open text box lets them give their opinions in their own words, which can be really valuable. You should also make it easy for them to provide feedback on the survey design so you can make it more user-friendly if necessary.
Blogs, message boards, and forums: Find out where your target market meet online to discuss the issues that matter to them. The simplest method is to Google "[relevant keywords] + forum" or "[relevant keywords] + blog."
When you've found a forum or blog, look at recent and popular posts. What is your target market talking about? What brands or products do they recommend? Who are the biggest influencers in their niche? If your brand is already established, what are they saying about you and your products? What words, phrases, and in-jokes do your target market use?
As a general guide, look for forums that have thousands of members and posts. Make sure that they are active, with at least a dozen or so new posts per day. Inactive, abandoned forums won't give you any insights into current issues. Most online communities have strict rules when it comes to self-promotion or market research. Only post links to surveys with an administrator's permission.
Print media: Print media has taken a backseat to online content, but magazines geared toward your demographic can still give you some extra insight into your target market. Consider not only their content but also the brands that buy advertising space in their pages. This will give you some idea of who reads the magazine.
Find out what your competitors are doing
If you don't already know who your competitors are and how they are engaging with customers, now is the time to find out. Taking a close look at how they do business and who buys their products will help you define your target audience. You'll get a general sense of whether your products are likely to be in demand, together with how you can set yourself apart from everyone else.
Here's what you need to find out:
Which brands are offering products and services similar to your own
The strategies they are using to build a customer base
How they use different social media platforms
Whether their approach appears to be working
How they use various types of content
Their strengths and weaknesses—their missed opportunities could be potential niches that your brand can fill
It is highly advisable to start by identifying the keywords that are most relevant to your brand or business. Run searches for these keywords on Google and social media platforms to discover who else is using them. These brands are your competition. There are many free tools available, such as Google Adwords Key Planner, BuzzSumo and Moz Open Site Explorer, that streamline this process.
Having narrowed your focus to 5-10 competitors, you may want to take a closer look at what they are doing online. What hashtags do they use? Do they have any influential followers and, if so, who do these influencers engage with? How frequently do your competitors post? What tone of voice do they use? Is their audience growing, shrinking, or staying the same? What are their followers saying about their products?
Gathering this information helps you set benchmarks and goals for your own marketing efforts. It also helps you spot your competitor's weaknesses. For instance, perhaps they have a healthy Facebook following and are engaging regularly with their audience on Twitter, but they haven't quite worked out how to connect with Instagram users. If so, focusing your efforts on Instagram could be a smart move.
When you understand what your competition can offer your target market, you can also work out how to differentiate and position yourself. To give a simple example, if you and your competitor sell similar products to middle-class middle-aged men who like to play tennis at the weekends and want to get fit, could you find a way to market your offerings to middle-aged female tennis players instead?
Segmentation
If your product range or service could appeal to several different audiences within a broader target market, you can use audience segmentation. This lets you target various groups of people with multiple ad campaigns. If you sell a range of products, you'll need to draw up buyer personas for each.
Suppose you own a company that sells protein powders. These powders can be used in place of meals, and they help athletes build muscle mass. Your products might appeal to a few different audiences, including:
Young men who take their fitness seriously and want to build muscle
Middle-aged women who want to lose weight and are looking to use protein powders as occasional meal replacements
Gym owners who sell supplements as an extra source of income
Each of these groups will respond to different marketing assets. For example, the copy, videos, email newsletters, and squeeze pages will all emphasize different product features and frame them in a way that resonates with members of each segment.
Features and benefits—can your product or service make your target market's lives better?
As you define your target, take your time to assess the features and benefits of your new product or service. By considering who wants and needs these benefits, you can make sure you are focusing on the right people.
You should appreciate the difference between a product and a feature. Features are objective. For example, if you are selling cotton t-shirts in neutral colors at a low price point, the fact they are made from cotton, have a plain appearance, and do not cost much money are three key features.
Benefits are more subjective. A benefit explains how a product will improve the user's life. For example, in this case, a benefit of owning one of the t-shirts is that because they are in plain colors, you'll save time when picking an outfit for the day. You won't have to consider whether they match your pants, meaning you can head out the door feeling confident that you look good even if you don't have an eye for fashion.
Understanding how your product could benefit someone's life gives you further insight into your target audience and why it might appeal to them. Affordable plain t-shirts might appeal to people who don't have much money to spend on clothes, rarely attend formal events, and rely on a few wardrobe staples.
Having established the features and benefits, you can then piece together a buyer persona and further define your target. In this case, you could consider targeting young male college students in less affluent areas of the country who prioritize comfort over fashion.
Putting it all together
Only when you have identified your customer base and made sure that you have a product that will benefit them should you start thinking about trialing a marketing strategy. If there's a mismatch between your product and your target audience, you need to fix it. This may mean finding a new target market, changing your product, or both.
Having undertaken lots of research into your target market, you are ready to create a target market definition for your brand. This is a statement that summarizes who your customers are, what you can offer, and how you can help them.
For example:
"Our company targets women aged between 25 and 35 who struggle to keep their stress levels under control, who live in urban areas, and are interested in indoor gardening as a relaxing hobby."
This statement refers to several key characteristics and personal problems. It is highly specific and would be a strong starting point for choosing the right keywords to use in an ad campaign. Only when you are happy with your statement and confident that it's backed up by sound research should you start reaching out to your target market.
Your target market might be a lot narrower than you expected. Don't worry—it's not a problem. In fact, it's usually a sign that you're on the right track. Remember, your aim isn't to make your product appeal to as many people as possible, but to make smart decisions that will connect your brand with the right kind of potential customer. If you can carve out a niche in a crowded market, you can compete with big businesses with far larger marketing budgets than your own. 
Summary
Accurately identifying your target market requires diligent research and a commitment to understanding your customers' needs. You can have an amazing product and a large marketing budget, but if you don't define your target audience and deliver the solutions they want, you'll waste time and money.
One final point: Be prepared to change course. Your target market's interests and preferences will change over time, and you need to keep up. Market research isn't a one-off project. Keep reviewing the data and stay abreast of new trends. Your commitment will pay off as your reputation and customer base grow.