It seems like it's all about social media and instant messaging these days. Gone are the days when email used to be the primary medium for online communication. And even back then (if you're old enough to remember), some people often grumbled about the lack of intimacy of online correspondence as opposed to an in-person conversation (face to face or by phone) or even hand-written letters.
As ironic as it may sound, nowadays, email is considered to be the most intimate way of online communication as email addresses have become somewhat of a private property, highly valued and fervently protected.
But what about email marketing? Is it still holding up? Many argue that it's as dead as a dodo, considering that social media and search engine promotion are taking over. But do you know what? Email marketing is definitely alive, and it is actually doing pretty well! Why? Because being highly personalized, it gets your message across straight to your target audience.
As a matter of fact, 80% of expert marketers admit that email is critical to their business as it remains an essential tool for customer retention. Just to be clear, social media promotion is behind by 36%. At the same time, 59% of marketers claim that email marketing is their largest source of ROI. With this in mind, it's safe to say that turning a blind eye to your email marketing strategy is a waste of a good opportunity to grow your revenues.
In this article, we will take a closer look at email as a channel of promotion and offer you a bunch of actionable tips about creating effective email marketing campaigns.
What is an email marketing campaign?
In simple words, an email marketing campaign comes down to sending electronic letters to your prospects with the purpose of promoting your products and services. But the truth is, there's much more to email marketing than meets the eye. If approached strategically, email marketing can turn into a powerful tool for building trustful and long-lasting relationships with your target audience. Such relationships between the client and the brand are instrumental in achieving high conversion rates and customer loyalty.
In this sense, the purpose of an email marketing campaign is not by any means in barraging your potential customers with as many promotional emails as possible. It takes a more subtle approach than that. Consistently keeping in touch with your audience, sharing useful and engaging content with them, and keeping them informed about your current offers (all while strategically placing CTA buttons and links to your website) is the key to boosting your traffic and increasing conversions.
Benefits of email marketing
What makes email marketing so popular? Before you start building your own strategy, here are a few arguments to take into account:
Reach: Believe it or not, 99% of Internet users check their inbox daily! Can social media boast such stats? Not likely. For businesses, this opens endless opportunities to reach their potential clients anytime, anywhere.
Effectiveness: Are you often persuaded to make a purchase after receiving a promotional email? Well, 60% of consumers say they are, which means that marketing emails really influence buyers' decision-making.
Return on investment: If you need an extra reason to include email marketing in your strategy, note that this technique is among the most cost-effective. With the right tactics, your email marketing ROI can reach $42 per one dollar spent. Impressive, isn't it?
Personalized approach: Emailing your customers allows you to deliver a personalized offer right to their doorstep. You can develop a highly specific message for each of your audience groups based on their demographics, buying preferences, habits, etc. All you need to do is segment your email list and adjust email design and copy to suit corresponding buyer personas.
Automation: Do you think that delivering personalized messages to your entire target crowd is time-consuming and involves a lot of manual work? Not at all! There are plenty of email automation services that allow you to set up your email campaign once and for all, sit back, and see the software do the job.
Measurability: Do you want to know how many people open your emails? How many of them click through to your website using the links inside? What percentage of your emails ends up in the spam folder? All of these questions and more can be answered thanks to the simplest analytics tools. Thus, you can easily monitor the effectiveness of your campaigns and make corresponding adjustments.
Email marketing objectives
Any strategy requires clear and measurable goals. Defining them straight ahead will help you plan further steps with greater efficiency to achieve better results. What content are you going to share? What kind of audience will you target? How will you measure the effectiveness of your email campaign? To answer these questions, you need to define your goals. These can be:
Generating traffic for your website: If you are planning to monetize your website through ads, you will need to secure a steady flow of visitors through your marketing emails. In this case, you should consider sending newsletters with links leading to your site, content updates, weekly or monthly digests, etc.
Boosting sales: Are you running an online store? Then you need more buyers! The most straightforward way to attract them is by sending emails with featured products, new arrivals, special deals, discounts, and other promotional content.
Collecting donations: If you represent a charity project or NGO, sending potential donors useful information and updates about your mission will help raise awareness and attract more funds.
Raising awareness: Do you organize public activities or make money from ticket sales? In cases such as these, you need to keep your audience informed about what's coming up on the horizon. Therefore, your email campaign will rely mostly on announcements, updates, and invitations.
Building your email list
Unfortunately, you cannot launch your email marketing campaign in the snap of a finger. Before you begin, you need to accumulate enough leads (email contacts) to start sending emails to them.
Although some marketers resort to shady methods of acquiring leads (for example, buying them), it is highly recommended to avoid such techniques since they are not only ineffective, but they can also damage your reputation as a brand.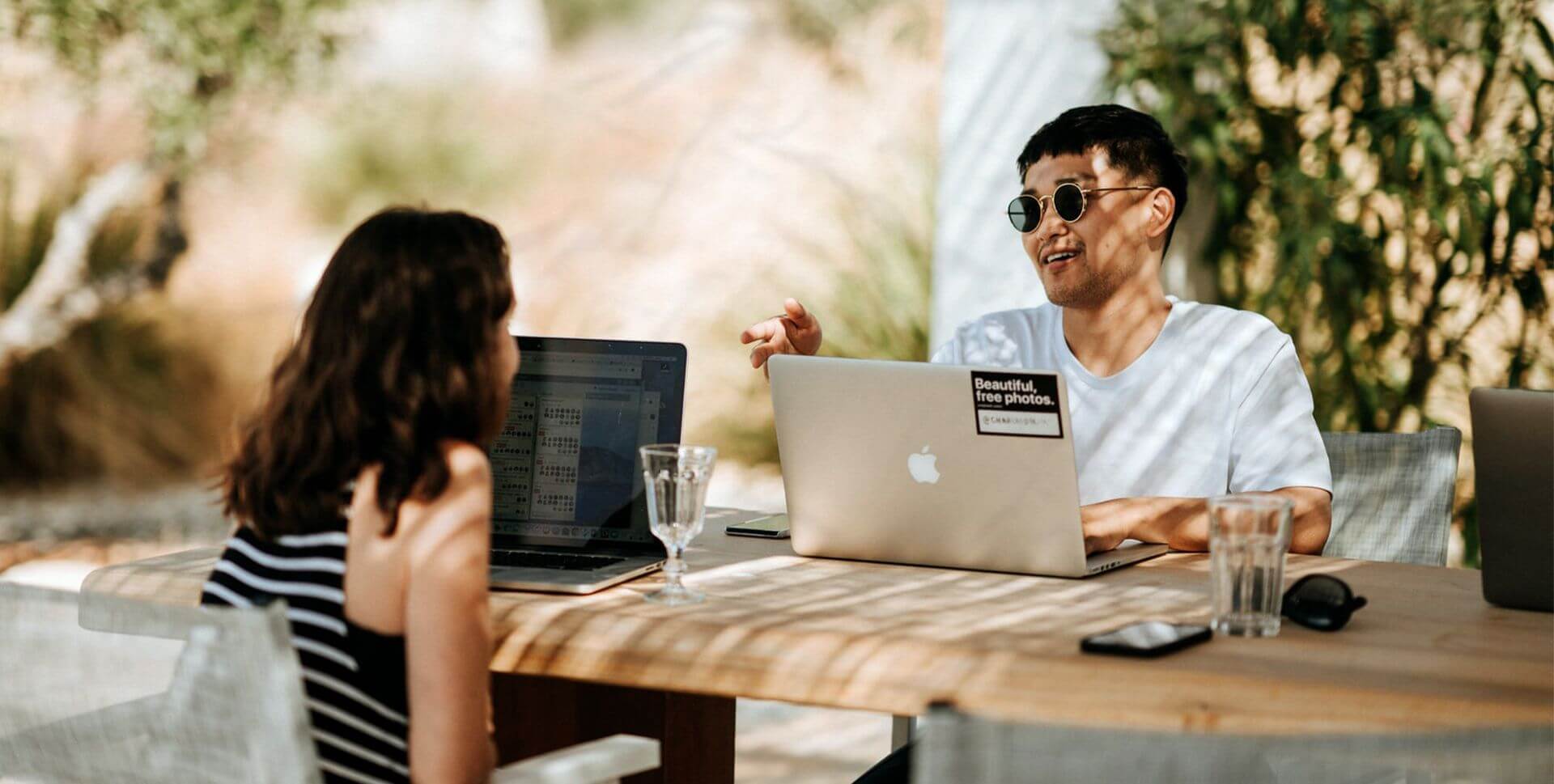 To build a high-quality email list that will bring you actual conversions, you need to set up an efficient opt-in process on your website. If visitors make a conscious decision to opt-in for your newsletter or promotional emails, your messages will less likely be considered as spam – just because people already know who you are and expect a word from you. Even then, there's a greater chance that your email won't make it to the recipient's inbox due to anti-spam filters and strict policy implemented by email providers unless you get whitelisted. However, a well-designed opt-in form will definitely help you get through.
If you're using Boxmode as your preferred website building platform, it is easy to add a contact form widget that will allow you to generate leads the way you see fit. Visitors will come to your site, sign up by entering their email addresses, and give their consent to receive emails from you. In this way, you will gradually build a list big enough to launch your marketing campaign. Boxmode forms are very flexible, so you can set up any number of fields. However, we recommend you to keep your opt-in forms concise as people are not too fond of sharing their private information. Plus, filling in a long form is a real drag, isn't it?

Creating lead magnets
Do you want to build your email list as fast as possible? Then provide your website visitors with an extra incentive to join in. Create a powerful lead magnet by promising them something of value in exchange for their email addresses. There are a few goodies you could offer:
Free content: The variety of useful content you could give away to your audience is vast: free articles, ebooks, white papers, brochures, catalogs, blog updates, digests, etc.
Discounts: Are you an online store owner? Then this should be a no-brainer for you! People love instant discounts (especially if they feel exclusive), and they can't resist the urge to seize the opportunity.
Industry-specific bonuses: Depending on the niche you work in, you could come up with a variety of ideas. For example, if you run a web store, offer a small but pleasant gift for the first purchase or free shipping. If you're in software development, consider granting access to your product's demo or beta.
Whatever lead magnet you choose, make sure your opt-in form clearly describes what the person will get in return for the sign-up. And most importantly, don't forget to design an eye-catching call-to-action button that will prompt users to sign up for your email.
Audience segmentation
The purpose of audience segmentation is to divide your entire email list into several target groups based on demographics, buying habits, personal preferences, etc. In this way, you can create multiple mailing lists to make your emails more targeted. Thus, you will be able to send different kinds of content to different audience groups, personalize your sales pitches, and, consequently, maximize the effectiveness of your email campaigns.
It's no secret that the "one size fits all" approach doesn't really work for email marketing because all your customers are different. Some of them will be happy to get product updates, some will be interested primarily in your blog content, and others will want to be informed about your special deals. As a marketer, you need to address unique audience groups differently and adjust your strategy based on their preferences to make sure your emails are relevant for every subscriber.
Content planning
Understanding what kind of content your email campaign will be based on is crucial for your overall strategy and its success. The choice of content depends largely on your business goals, your audience, and your industry. Before you send your very first marketing email, you need to figure out what exactly your customers want to see in their inbox. The most common options are described below.
Newsletters
These are emails you can send on a regular basis (normally, weekly or monthly). Newsletters may include product updates, blog articles, industry insights, and an aggregation of useful content from all around the web, etc. Spice these up with awesome visuals, such as embedded videos, and the engagement rate of your emails will jump sky-high. But don't forget that the ultimate goal of your efforts is encouraging your prospects to buy your product or order your services, so build your newsletters around your brand to nurture awareness and customer trust.
Product offers
Such emails are meant to showcase your products to the potential buyers and convince them to make a purchase. Product offers are aimed directly at boosting your sales. But in order to be effective, they have to be designed the way that would convince people to buy. Professional product photos and marketing copy are essential in promoting your goods via emails. Discounts and special deals can also do the trick. In any case, make sure your emails look stunning and include a click-worthy CTA button that takes the user straight to your online store.
Announcements
Announcement emails are supposed to let people know about something they might be interested in. You may announce anything you think is relevant to your audience: product releases, events, activities, special occasions, contests, etc. Your announcements must be concise and clear. At the same time, they should include all the essential details, such as a subject matter, date, time, place, conditions that apply, and so on.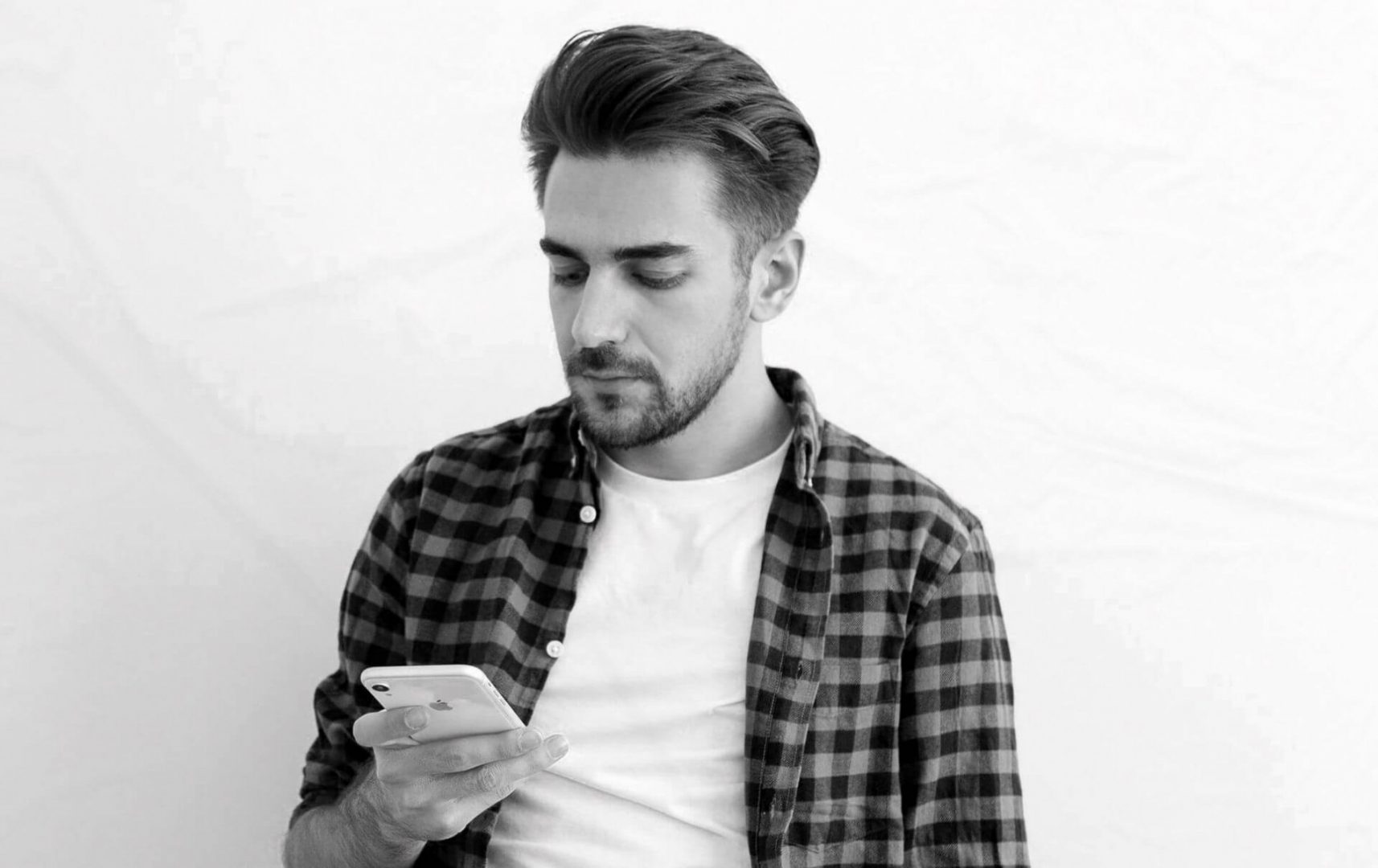 Questionnaires and feedback requests
Do you want your audience to be more engaged with your brand? This is actually a great way to build a community around your business and foster customer loyalty. Ask your customers about their needs and opinions, make them feel involved with what you do. Your emails could start a productive dialogue between your brand and your customers, so you should think about how you could use this opportunity.
When you decide what kind of emails you will send, take your time to prepare a content plan. It will allow you to send emails consistently, delivering new content exactly when your customers expect it from you.
Choosing an email automation software
Sending marketing emails can get very time-consuming if you do it manually. At the beginning of your campaign, when your email list isn't that big, you can actually send emails and respond to them without employing any bulk email solutions. But as your reach expands, you will inevitably feel the need for an email automation software.
Luckily, there are plenty of options available on the market, the most popular of which are MailChimp, Aweber, GetResponse, Campaign Monitor, Constant Contact, just to name a few. They have different interfaces and feature-sets, so you will need to choose the one that meets your personal requirements. Regardless, all of them allow you to schedule emails and send them automatically, segment your audience and manage multiple email lists, configure an autoresponder, and send follow-up letters easily.
Running a successful email marketing campaign
It's finally time to get to business and start your email campaign! What should you remember when writing to your prospects? How often should you send marketing emails? What should you include in them? Find our tips regarding these and other questions below!
Warm your audience up before offering a product
What if someone showed up at your doorstep trying to peddle goods you know nothing about? For one, you'd be annoyed. What are the chances to sell a product to an annoyed person? That is why it is so important to communicate with your prospects before making a marketing pitch. Send them some useful content first, offer your guidance, or ask about their needs. If you keep your brand in front of their eyes long enough, they'll be more likely to buy from you.
Be respectful and keep a friendly tone
You should keep in mind that a person's inbox is their "private area." It's a bit different from a social media account, where publicity is a norm. Therefore, for your marketing efforts to be productive, it is vital to approach your customers with utmost respect and refrain from being too obtrusive. Don't forget about good manners, and try to maintain a diplomatic, yet friendly tone.
Always send a follow-up email
When someone subscribes to your emails, don't go silent. People expect a feedback reaction, and you have to show them there's somebody on the other side. Drop a few friendly lines in which you welcome new subscribers and say a humble thank you for their interest in you. It is also a good idea to specify what kind of content they will receive and how often.
Avoid making blind offers
If your email strategy revolves around sending product offers, it is highly advisable to personalize your messages for different audience groups. Sending one and the same offer to all of your prospects may be counterproductive as they might have very different needs. Try to identify those needs and offer different products from your catalog based on your findings. If a customer has already bought something from your online store, you may later offer products related to their previous purchase.
Send emails regularly but not too often
Cautiousness never hurts, especially in the world of email marketing. Since people (and email providers) are so sensitive to spam these days, you certainly don't want to push with your emails too hard. Remember that email marketing is for cultivating healthy and mutually productive relations with your customers rather than hard-selling stuff. An email once or twice a week is more than enough to stay connected with your audience.
Optimize your emails for mobile viewing
Global statistics show that at least 50% of all emails are opened on mobile devices. Thus, unless your marketing emails display correctly on mobile screens, you risk losing half of your potential customers. That is why optimizing your emails is essential for your marketing campaign.
Impart your emails with your brand identity
This applies to both your email copy and its visual design. When writing to your customers, try to maintain the same tone of voice your company has developed in other textual content. Design-wise, your emails should be recognizable and consistent with your brand guidelines. Make sure your logo is visible, and the entire email design resonates with your brand.
Always include a CTA
While it is definitely important to sustain healthy communication with your customers via email, the primary goal of your campaign is driving conversions. A prominent and inviting call-to-action will encourage the recipient to click through to your website and maybe even buy something or order a service. However, adding a CTA is not enough to achieve this. You need to build your entire message around your CTA.
Keep your emails brief, yet informative
Considering the short attention span of email users, you shouldn't expect them to read much. That is why you need to keep your message as concise as possible. The optimal length of a marketing email is up to 125 words, so try not to exceed this limit. Make a key statement at the beginning of the email and add secondary details as you go along. Wrap up your message with a clear CTA.
Optimize your subject line
It's no secret that most marketing emails end up in the trash folder before they even get opened. This has a lot to do with a subject line, which is the first thing the recipients see in their inboxes. Therefore, coming up with an original and enticing subject is crucial for convincing users to open your email. But don't forget that the length of a subject line shouldn't exceed 7 words.
Make use of media content
Captivating visuals, such as photos, GIF animations, and videos, are known to boost the engagement rate of marketing emails significantly. Consider using them in your own emails to maximize their performance.
Following email analytics
When your email campaign is up and running, it's time to see whether it allows you to achieve the desired results. The effectiveness of your email marketing efforts can be measured by monitoring the analytical data. Based on this data, you will be able to see the strong and weak points of your campaign and make the required adjustments to your strategy.
Email analytics are easily tracked via your email marketing software or tools like Google Analytics. The key metrics of your email campaign, which you should always keep an eye on, are:
Open rate – the percentage of recipients who opened your email and viewed its content;
Click-through rate (CTR) – the percentage of recipients who not only opened your email but also followed the link inside;
Unsubscribe rate – the percentage of recipients who opted-out from your email list, refusing to accept emails from you;
Hard and soft bounces – emails that didn't reach the recipient's inbox for various reasons (incorrect address, email server issues, etc.);
Spam complaints – the number of cases when your emails were tagged as spam by recipients.
This is not an exhaustive list of email marketing metrics. However, following at least these metrics will allow you to draw certain conclusions about the performance of your emails, improve the mistakes if required, and optimize your strategy as you go along.
Launch your email campaign!
If someone tells you that email marketing is dead, now you know there's no reason to believe this argument. It is still a powerful tool that allows you to reach out to your customers and boost your conversion rate. However, achieving high ROI for email marketing is only possible if you approach it strategically and carefully plan your campaign. Naturally, there's a portion of trial and error implied, but, hopefully, our guide will help you succeed eventually!