67% of marketers name Facebook as the most important social media platform. Creating a Facebook page for your business can help you enhance your brand awareness and engage new customers. You and your loyal customers can share links to your website and thus increase traffic to it.
But what to do if Facebook blocks your custom domain or domain name created with Boxmode website builder?
Here are some common reasons why Facebook can block your website URL. And here's a comprehensive guide on how to unblock it successfully.
Why Can Facebook Block Your Domain Name?
Every website has its own domain name. It's a unique title of your website that appears in the address bar when users open the website. When you share links to your website's pages on social media, users can see your domain name and remember your brand better.
Facebook gives a lot of opportunities for promoting your business. However, the platform can also restrict posting links to your website, especially if it's a new one. Follow along to understand how Facebook blocked your domain name.
If you see the warning message, "This post goes against our Community Standards" while trying to publish a post with the link to your website page, this means Facebook defined your content as restricted. Or if you can't add links to your profile's description or ad campaigns, etc., Facebook most likely blocked your domain.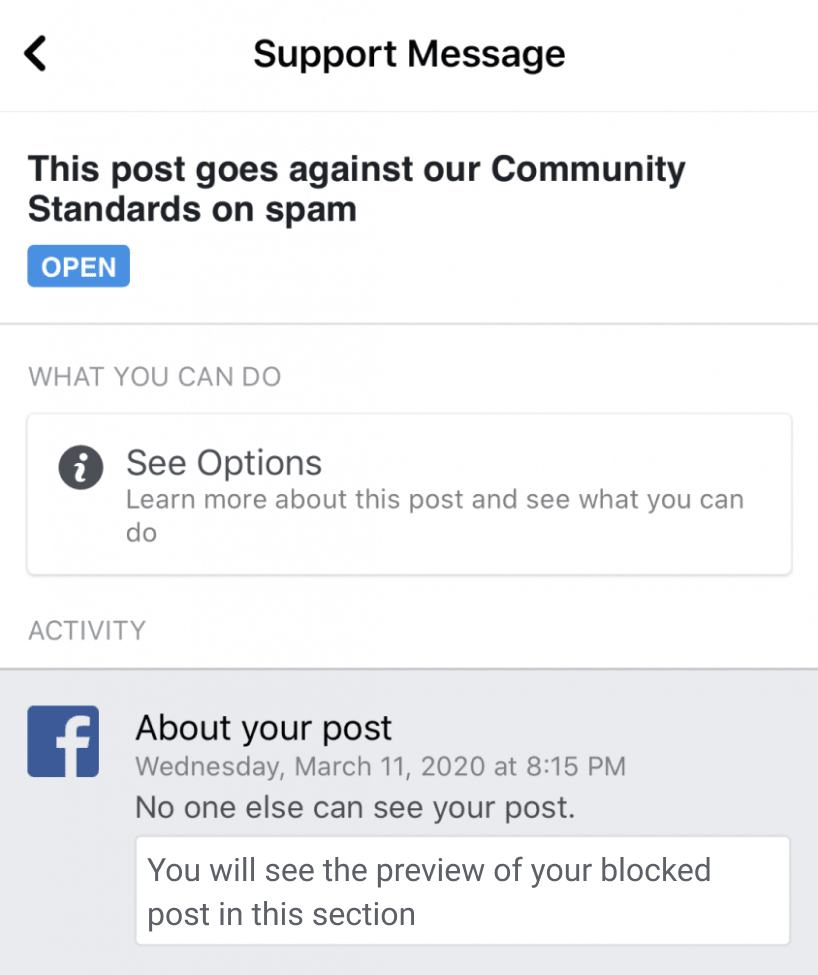 First, you need to investigate why it happened. The main reasons for blocking your website are:
1) Your website violates Facebook Community Standards
It's essential to be aware of Facebook Community Standards and follow them strictly. This document contains information about the content you can and can't post on Facebook.
You need to ensure that your website doesn't present content about buying, selling, trading, or promoting such goods as:
Firearms*
Non-medical drugs
Marijuana
Alcohol and tobacco**
Endangered species
Live non-endangered animals
Human blood
Weight loss products**
Historical artifacts
Bladed weapons**
Potentially dangerous cosmetic procedures**
* visibility is restricted to adults 21 years of age and older
**visibility is restricted to adults 18 years of age and older
What's more, your website can be blocked with a Facebook Community Standards warning if it includes:
Violence and criminal content
Fraud and deception
Nudity
Spam
Hate speech
False news
2) Automated Facebook algorithms defined your website URL as inappropriate
Facebook uses automated algorithms for reviewing information shared on the platform. If algorithms define your content as inappropriate, Facebook will block it along with the links in it.
Among various algorithms, there is an anti-spam one. It doesn't allow users to spam links to their websites. So, if you often mention your website in a short period, this algorithm will be activated and block the links to your website.
As algorithms are automated, sometimes they might not work properly. For instance, Facebook can block your website if it's similar to a domain name it already blocked.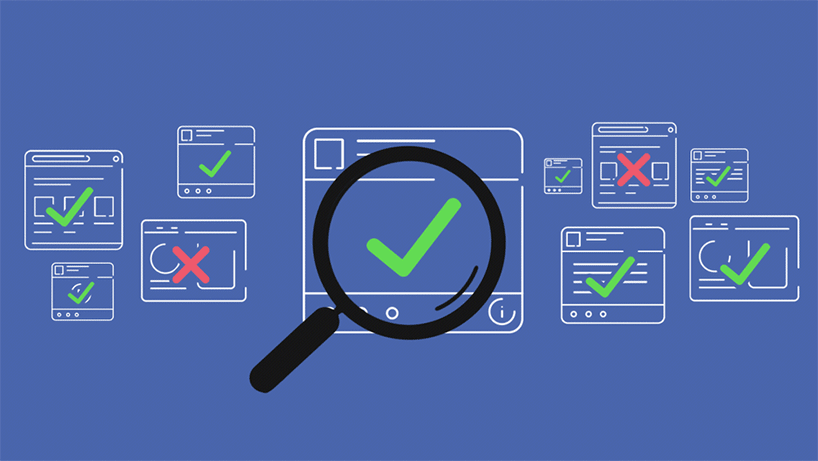 3) Facebook users reported your website's content as unsuitable
Brand competition on Facebook is high. Every business wants to draw users' attention to their products or services. Some don't want to play fair, and instead of attracting the audience with engaging content, they maliciously report their competitors' domains as suspicious. If many users report your website's content shared on Facebook as inappropriate, the social media platform will automatically block your website's domain name.
How to Unblock Links to Your Website on Facebook?
If Facebook blocked your domain, you need to solve the issue as soon as possible to keep your Facebook followers. To unblock your website's links on Facebook, we recommend you to follow these steps:
Step 1. Check your website's content according to the Facebook Community Standards
If you've carefully investigated your website and haven't found any piece of content restricted by Facebook Community Standards, you may skip to step 2.
In case you found that your URL was blocked legitimately, change your content according to the Facebook rules.
Step 2. Submit your website to Facebook for reconsideration
You can do this by using the Facebook Sharing Debugger tool. Enter your website's URL in the bar and see a warning message about blocking your website based on the Facebook Community Standards.
At the same notification, you need to click the "let us know" link and fill in the form, where you describe the issue and why Facebook should unblock your website. In case your website did violate the standards and you made necessary changes, let Facebook know about it here.
If your domain name isn't immediately unblocked, this is because it can take from a week to a month to get the response from Facebook. You can resubmit again if you don't receive the feedback for a long time.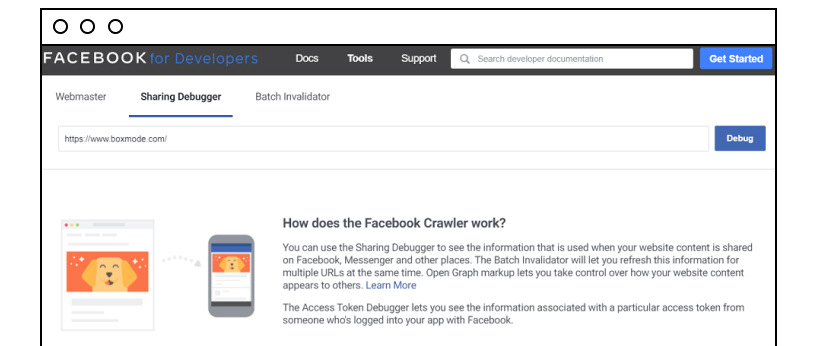 Step 3. Contact the Facebook Support team
Users who run ads on Facebook have an opportunity to contact a support agent directly via live chat. This option is available from 9 a.m. to 5 p.m. from Monday through Friday.
On the Facebook for Business help page, you can see the "Chat with a representative" button below the list of options. By discussing your issue with a Facebook agent in real time, it will likely unblock your website more quickly.
You can also reach out to the Facebook Ad Support team directly via Messenger or through the official Facebook for Business page.
Another way to contact Facebook and solve your problem is to report an issue to Facebook via its Help Center. In the top right corner of Facebook, go to Help and Support -> Report a Problem and choose the "Something Went Wrong" option. Explain the issue in the window and submit it.
Step 4. Use Paid Service
If you've tried all the methods mentioned above, but Facebook still blocks your domain, you can use a paid service, such as Unblock My Website. It gives a 100 percent guarantee you'll get a complete refund if they can't unblock your website.
Make Your Online Presence Look Great
Different things can happen during your social media marketing campaigns, but there is always a way out of any situation. We hope this information was useful, and you managed to solve the problem quickly and save valuable traffic and sales.