A great website is easy to navigate, visually appealing, showcases your brand, and sets you apart from your competitors. You have only a couple of seconds to impress your visitors, so effective website design is a powerful way to win your audience's trust. They will assume that if you are willing and able to create a professional website, you'll also go the extra mile when it comes to providing high-quality products and good customer service.
Website Design: The Key Principles
What does effective website design really mean? Whether you're refreshing your website or building a new one from scratch, try to keep the following website design principles in mind. You never get a second chance to make an initial impression on your audience, so it's worth spending a few hours learning the basics.
1. Responsive design makes it easier for visitors to use your site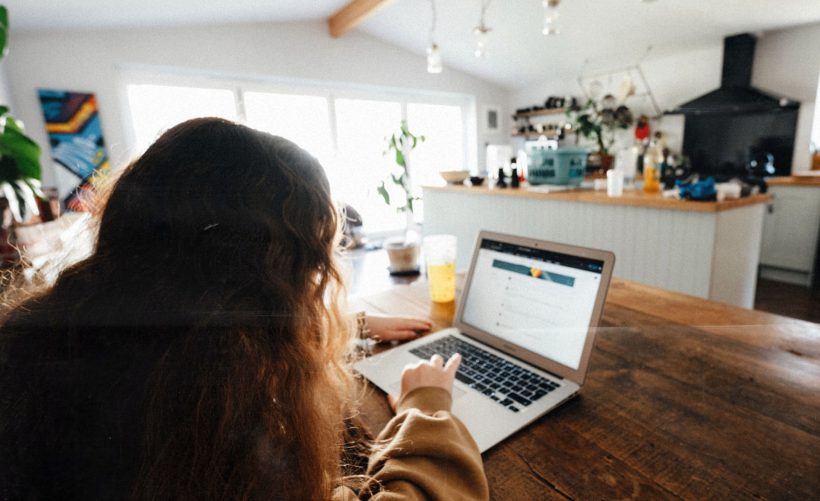 Over half of all web traffic is mobile, so responsive design is now standard practice in website design. It's advisable to ensure your visitors do not have to manually zoom in or out to read your content or scroll from side to side.
Before launch, check that your site displays well across all the most popular operating systems, devices, and browsers. There are lots of free tools you can use to check that your site looks great on mobile devices, such as Google's Mobile-Friendly Test.
Boxmode offers a wide range of responsive professional templates that effortlessly resize across tablets and phones of all sizes, making it easy to create flexible designs.


2. Well-designed websites load quickly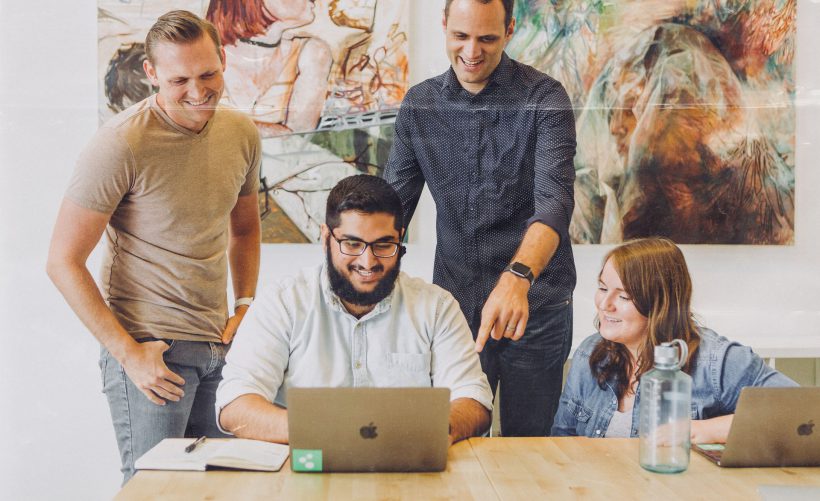 Although most people are willing to wait several seconds for a page to load, almost half (47%) of mobile internet users say they expect webpages to load within two seconds. A slow site makes your brand appear outdated. We recommend you to check your website's loading speed with Google's PageSpeed Insights tool. As a general guideline, the faster your website performs, the better. If they have to wait too long, your visitors will click away.
The good news is that there are lots of ways to improve your site's speed. These include:
reducing the size and scale of images on your site;
using external hosting platforms, such as YouTube, for large video files;
reducing the number of plugins you use on your site;
minimizing redirections; and
writing and maintaining a streamlined code that loads quickly.
In case you're not familiar with any of the above, an all-in-one solution such as Boxmode will allow you to create a perfect business website with no coding knowledge or compulsory manual optimization.
3. Everyone appreciates websites that are easy to navigate
Make your navigation bars and menus clear and intuitive. In most cases, it's best to position them at or near the top of your site.
If your visitors have to spend several minutes combing through your website to find the information they need, they will get frustrated and leave. Think about why people go to your website, and consider which steps they will need to take to achieve their goal. For example, suppose one of your customers wanted to log in to their account and re-order their favorite product. How many clicks would it take? Is it obvious what they need to do?
Your visitors will expect to find your contact information at the bottom of your webpages, your logo near the top, and a search bar in the top right-hand corner. Most designers place a small magnifying glass icon next to search bars as a visual cue.
You can experiment with different layouts if you like, but bear in mind that going against design conventions might confuse people. Every page should include a clickable logo that takes the visitor back to your homepage. You should also make your links stand out by using a different color or by bolding the text.
Most of your visitors will look at the top left corner first, then glance across to the right, then look down the left-hand side of the page before skimming back to the right side a couple more times. This is why we recommend you to put your logo and key information in the top left corner of your webpage.
4. The clearer your call to action (CTA) is, the better
Keep important messages and CTAs above the fold if possible. Make it easy for your visitors to take action. For example, if you want them to sign up to receive email updates, make sure your subscribe button stands out against the background. An effective website design doesn't leave visitors guessing what they are supposed to do next.
5. The right images and videos can make all the difference
A well-chosen image can convey a lot of information. Visuals quickly tell your audience who your target market is, what kind of company you are, and what services you offer. Try to avoid bland stock images and graphics. Make sure the images you use are of high quality and professionally edited. If appropriate, include photos of people, for example, members of your team or customers.
Use images as direct signposts. For example, if you want your visitors to sign up to receive a free ebook, you could position a photo of the ebook cover right above the sign-up box.
If you want to share some information but worry about overloading your visitors with text, consider making an infographic. Infographics are visually appealing, easy to make, and people enjoy sharing them on social media. There are lots of free apps for creating infographics that integrate pictures and text, such as Visme, Infogram, and Google Charts.
6. Effective web design is consistent
Try to ensure every page features the same logo, color scheme, typefaces, and photography style. Ideally, all your copy should be written in the same tone of voice.
It's a good idea to balance originality with best practices. Effective website design helps you stand out from your rivals, but if you try too hard to be original, your visitors may feel overwhelmed or confused. Some icons have taken on universal meaning in the world of web design, and breaking these conventions isn't usually a smart idea. For example, if a visitor sees a shopping cart icon, they will assume it represents their virtual basket.
Your website is probably only one part of your digital presence, and you need to maintain a consistent image across all the platforms you use. This means that your color palette, logo, fonts, and photography style need to be the same on both your website and social media pages. This ensures you build a strong brand identity. Consider putting together a style guide for your site to help you produce consistent and effective website design.
7. A clear copy will captivate your audience
When choosing fonts for your site, think about the impression you want to create. For example, if you are selling luxury goods, ornate typefaces will probably be a better choice than a clean Sans Serif font, which gives a more modern appearance. Make sure your text is large enough for visitors to read it comfortably. Use larger fonts to emphasize key points.
Keep your paragraphs short, and break up your text with whitespace. Lists and bullet points can be easier to read than lengthy paragraphs. Before publishing an article or post on your site, ask yourself how it will benefit your audience. Ideally, it should tell them about your products or services, or help them overcome a problem. Review your content regularly to ensure that it's up to date.
8. Website design affects SEO performance
Well-designed websites rank higher in search engines. Google keeps track of a site's bounce rate and takes it into account when determining the site's quality. If users quickly leave a webpage, it signals to Google that the site doesn't meet user expectations, possibly because it is badly designed. Effective website design will keep visitors on your site for longer, which will lower your bounce rate.
When search engines crawl and rank your site, they will also search for headings tags. H1 tags—used for page headings—are the most important. They provide valuable context clues for search engines and visitors, giving them a quick preview of the site's contents. Before creating content for a webpage, define what you want to tell your audience. Make sure the H1 tags reflect what your visitors will find on the site.
9. Simple designs are generally better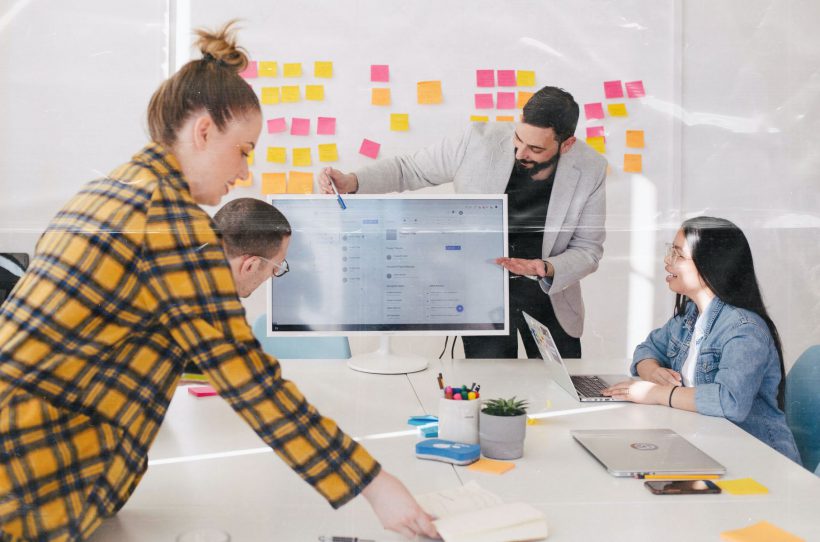 The saying "less is more" is certainly true in the world of website design. Overloading your website with text and graphics might overwhelm visitors. Cluttered web pages are difficult to read. Look at a few of your favorite websites. They probably make good use of whitespace and have a clean aesthetic. A simple website design doesn't look gimmicky and won't go out of style within a few months.
10. The colors you pick should match your brand
Think about which colors are the best fit for your business. For example, most people associate the color green with nature and the environment, so if your brand sells eco-friendly products, this would be an excellent choice. If you want to make your visitors feel energized and enthusiastic, try oranges, yellows, and reds. However, these are best avoided as background colors because they can be too visually overwhelming.
Choose a limited palette of three or four colors when creating your website design. Picking the right colors is a matter of personal taste, but it's best to avoid pairing clashing colors such as neon yellow and hot pink.
11. The rule of thirds helps create beautifully balanced pages and images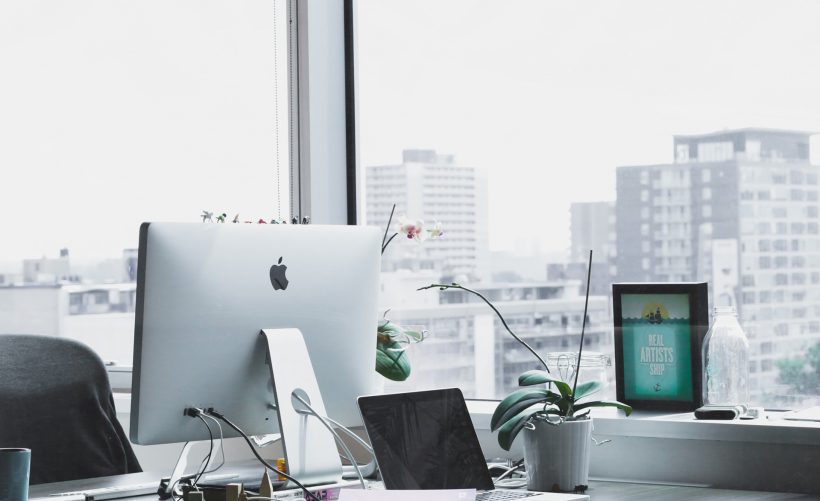 The rule of thirds explains why some images are more appealing than others, and it's helpful for anyone who wants to create an effective website design. If you don't have much design experience, you may assume that symmetrical pages are the most appealing, but this isn't the case. Look carefully at some of the websites you visit most often—and those of your most successful competitors. You'll probably notice that they rarely use symmetrical layouts.
Imagine a 3 x 3 grid, comprised of nine equal boxes, laid on top of an image. The four intersection points are called "sweet spots." If you place a key element or call to action on one of these sweet spots, it will stand out to your visitors.
Not all four sweet spots are created equal. When someone looks at an image, they tend to look at the sweet spots in this order: upper left, lower left, upper right, lower right. You might want to consider placing your most important element in the upper left sweet spot because that's where your visitors' eyes will be drawn first. You don't have to stick to the rule of thirds all the time, but it's a useful starting point if you aren't sure how to make your page more aesthetically pleasing.
12. Testing your website with members of your target audience is always a smart move
Recruit several testers who will give their honest feedback on your website. Ask them whether they think you've created an effective website design. What do they find appealing about your site, and what needs to be improved? What do they think of the color palette? How could you change the layout or navigation menu to create a better user experience?
If you decide to make changes, conduct another round of testing. The best designers are always thinking about how they can create a more effective website design. Even when your site has gone live, keep asking for feedback.
Create your own effective website design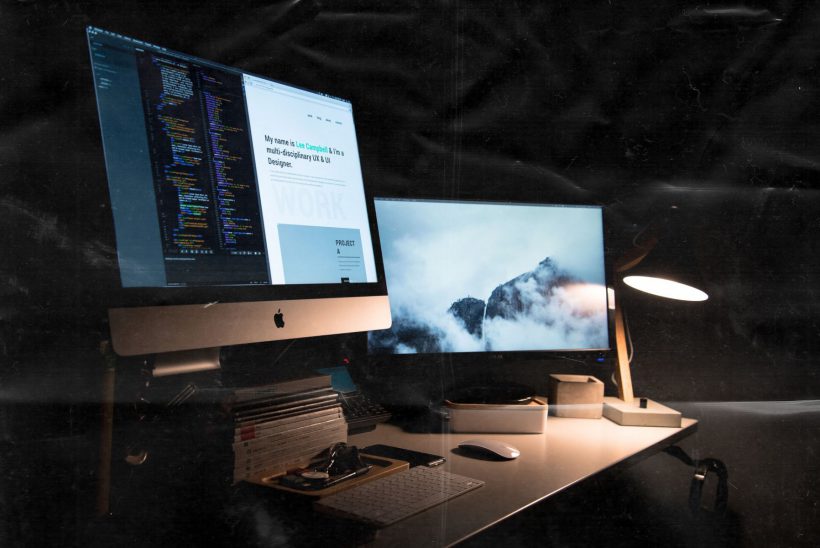 Creating a fabulous website doesn't have to be expensive or time-consuming. As long as you understand the basic principles of effective website design, you don't even have to know any code. The days when you had to hire an expensive designer to create a website are long gone.
Your website is one of your biggest assets, so give yourself plenty of time to experiment with designs until you find something that works well for your brand. A great-looking site will distinguish you from your competition, increase your conversion rate, and help you build a brand following.