If you are a skilled designer who dreams of working for yourself, starting a web design business could be a great career move. You can design websites anywhere in the world as long as you have access to the internet, which means you can travel while working. And thanks to website builders like the Boxmode website builder, you don't even need to be a coding expert to produce amazing sites for your clients.

Web designers are in high demand and, according to the U.S. Bureau of Labor and Statistics, the web design and development sector will keep growing. It takes specialist knowledge to give visitors a great user experience that turns them into loyal customers, and business owners are willing to pay for good design.
In this article, we'll look at what you need to think about before you start your own web design business and how to start making a profit quickly.
How to Prepare Before Starting Your Web Design Business
1. Find a market niche
Some web designers are generalists, but you can make more money if you market yourself as a specialist in a particular niche. Clients are often willing to pay more money to a web designer who has proven experience working with businesses like their own.
Here are some potential niches to consider when you start a website design business:
Tech startups who want simple, highly polished websites to showcase their latest innovations;
Creative professionals who want a portfolio website; 
Real estate developers who want to showcase properties for sale;
Fashion retailers who need an online store for selling clothes ;
Businesses that run lots of events and need a website with an online booking system; 
Companies that need a designer to update an old website; 
Restaurants that want a website that allows customers to book a table online or order meals for home delivery;
Non-profit organizations that need websites explaining their mission or campaigns;
Web design for business or management consultants. 
Pick a niche that you find interesting and that has a large potential client base. If you pick an obscure niche, for example, "Dog groomers who also offer pet portraits," you might struggle to find customers.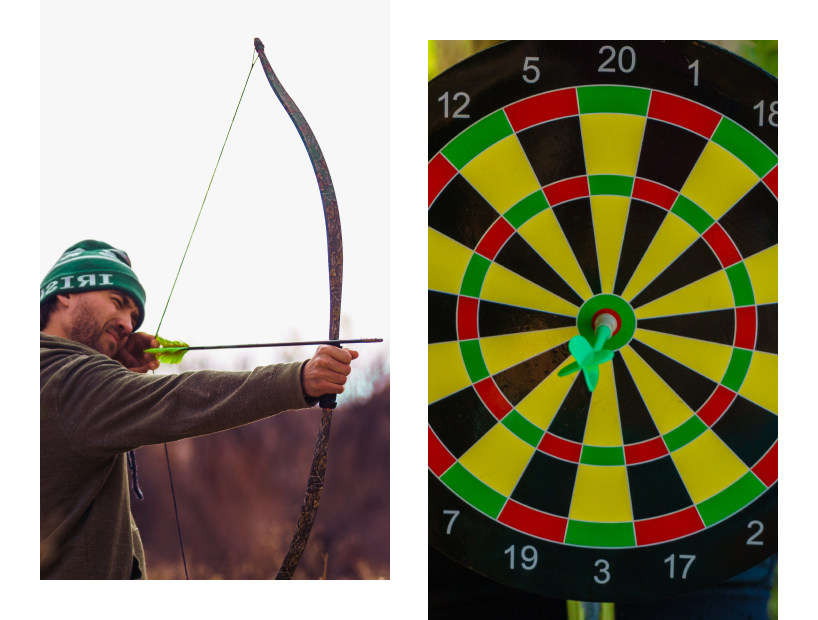 2. Choose your brand name
Your brand name creates a strong impression, so give yourself plenty of time to get it right.
A great name is:
Easy to spell;
A good fit with your target market. For example, if you are targeting trendy startups, a formal-sounding name would not be suitable;
Memorable;
Not gimmicky. Avoid using a name just because it sounds "cool" or "kooky";
Original. It must not violate anyone else's trademark or intellectual property;
Available as a domain name and social media handles. It's easier for potential customers to find you online if your website and social media profiles are clearly related to your business; and
Not location-based, unless you want to serve people in one specific area. Naming your business after a town or state might give people the impression that you only deal with clients from one place.
You could name your design business after yourself, for example, "John Smith Designs" or "Kelly Jones, Web Designer." If your name is short, memorable, and unusual, this can be a good idea.
But bear in mind that if your business is named after you, your clients might expect that you will always carry out the work personally. So if you want to hire other people in the future, outsource your projects, or sell your business, it may not be the best option.
3. Build your portfolio website
When prospective clients consider hiring you, they will want to see proof of your skills. A portfolio website allows them to browse your work and decide whether they like your style.
Here are a few tips:
Consider using a portfolio website builder to streamline the process.
Show work samples that are relevant to your target niche.
If you don't have many work samples when you start a web design business, include mockups or concepts in your portfolio instead.
When someone arrives at your website, they should quickly get a sense of who you are and what services you can offer. Many designers like to include a photo and tagline on their homepage, plus a prominent link to their samples.
Show your personality and share your background. On your "About" or "Bio" page, include a headshot and write a couple of paragraphs about your experience and skills.
Make it easy for potential clients to contact you directly via a form on your website, via email, or by phone.
Design your portfolio with the user in mind. Make it easy to navigate and make sure it looks good on screens of all sizes.
Include brief but specific testimonials from previous clients if possible.
Look at other designers' websites for inspiration. Don't copy them, but take note of what works well. You'll probably notice that the most appealing portfolio websites have a simple layout and include a clear call to action that encourages potential clients to ask for a no-obligation quote.

4. Design your social media branding
Your social media profiles need to show that you take a professional approach to your work. Your bio or profile descriptions should briefly explain who you are, what you do, and who you work with.
For example, if you're a web designer who creates online stores for businesses in the fashion niche, you might write:
"Hi, I'm Joe. I build stylish, user-friendly online stores for fashion retailers."
To build your brand identity:
Use a consistent style and voice across all channels.
Use the same logo, typography, color scheme, and banners on all social media platforms.
Use stock templates for specific types of content, such as announcements and photos with slogans.
Write in the same tone of voice that fits your target market. For example, if you target innovative startups, a professional yet slightly informal and humorous tone could work well.
Put together a style guide to help you stay consistent across all your social media accounts and marketing materials. A style guide will also be useful for anyone you employ later on.
5. Collect testimonials and reviews of your previous work
If possible, ask your former employers for testimonials. Ask them to mention both your web design skills and your professional attitude in their review. They should not be more than a few sentences and should be written in simple language. Publish your testimonials on your portfolio website and share them on social media.
How to Start a Successful Web Design Business
Make sure you have the right software and hardware
If you don't already have good-quality hardware, you will need to invest in:
A computer
A digital camera
A scanner
A printer
If you like to work with pen and paper to develop your initial design ideas, you will need to invest in some traditional art supplies. You will also need software for creating and editing mockups, images, and videos.
Draw up a list of your services and pricing
Be clear about what services you offer and what you charge. Because each project is different, most designers don't put a list of fees on their website. Instead, they invite clients to contact them to discuss their needs.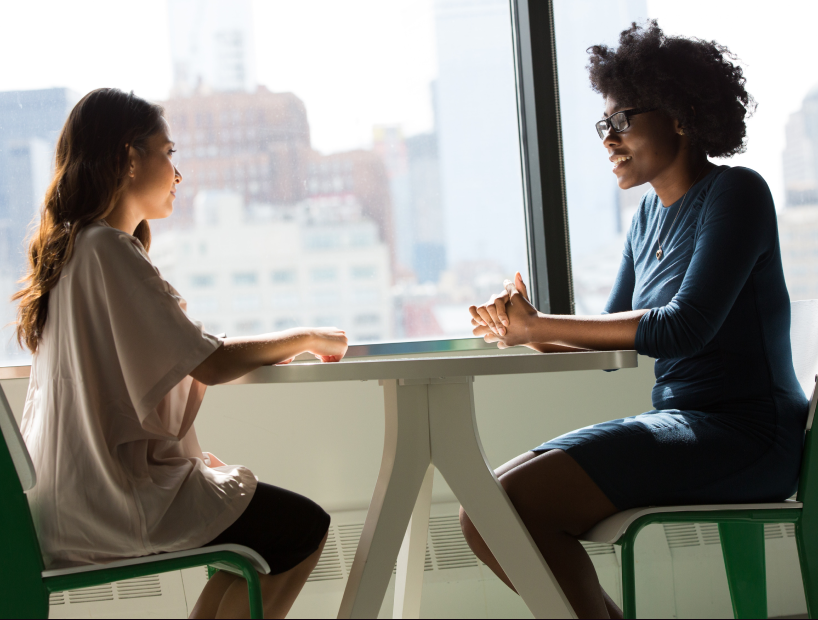 When you start out, you might be tempted to work for very little or no money in return for positive reviews or referrals to other clients. If you are skilled enough to work as a professional designer, you deserve to be paid a profitable price for your work. However, you need to be realistic: if you have no prior work experience, you may need to take on a few projects for a low fee at the beginning.
You can charge clients by the hour, but many web designers prefer to charge on a per-project basis. This is because when you charge an hourly rate, your clients may ask you to account for every minute. This can cause unnecessary stress because the client may not understand why some tasks are important.
However, you can use an hourly rate to help you decide how much to charge a client. You can work out how many hours of work you expect to spend on a project and multiply that number by your hourly rate to arrive at your project fee. The average freelance web designer rate is approximately $75 per hour.
When deciding on an hourly rate, take into consideration:
Business expenses
Taxes
Pension deductions
Health insurance costs
The Freelance Rate Calculator may help you decide on a realistic rate.
Along with web design services, consider adding extra services like business card design, email marketing, or content creation. This will make your business attractive to people who want an "all in one" web design and branding service.
You can offer these services directly, or you can outsource them to other professionals. For example, if your client wants a website for their business and also wants to start a blog, you could refer them to a writer in exchange for a commission.
Put together your team
When you first set up your business, you will probably be working alone. However, as your business grows, you will no longer have time to take on every client that approaches you. At this point, you might choose to employ one or more other designers. Another option is to team up with another designer and become equal partners in the business.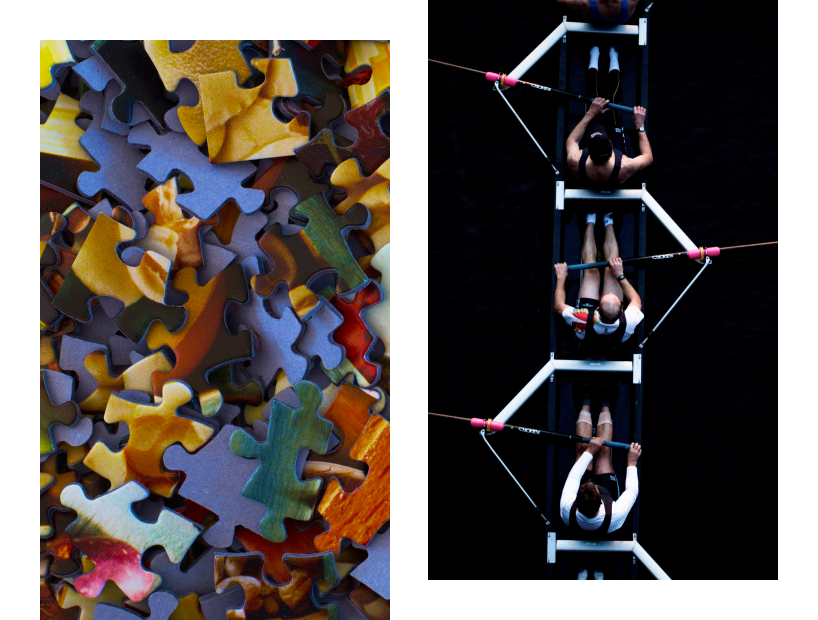 Do not hire someone just because they will work for a low fee. Choose applicants that have:
Proven design skills
A strong portfolio
Positive reviews
If you work well together, you can consider offering them a longer contract. Make sure you understand your local employment laws when taking on employees. The U.S. Small Business Association has a practical in-depth guide to hiring your first employee.
You can look for freelancers or employees on:
Decide how to market your business
Think about who your ideal client is and identify your target market. Your answers will help you decide where and how to advertise and promote your services.
Ask yourself:
What niche or type of business are they in?
How much experience do they have in their industry?
What is their education level?
Is their budget small, medium, or large?
Where do they live?
What kind of social media do they use?
What publications do they read?
Here are some marketing strategies to try:
Optimizing your website: Your website is a valuable chance to make a positive first impression. You'll need these pages for a small business website: Homepage, About Us, Products/Services, Frequently Asked Questions (FAQs), Reviews/Testimonials, Blog/News, Gallery/Portfolio, Contact, and Terms and Conditions.
Social media: Follow other web designers and potential clients on LinkedIn, Twitter, and other platforms of your choice. Post thoughtful design-related content on a regular basis to build your social media presence. Use a social media listening tool, such as Sprout Social, to understand what topics your audience is interested in and what problems they are facing.
Paid online advertising: Options include paid social media campaigns that target very specific demographics and pay-per-click (PPC) search engine advertising.
Free advertising: Join online communities, including social media groups, and subtly advertise your services while contributing your expertise and building your reputation.
Email marketing: Design a free resource that appeals to your ideal clients and give it to them in exchange for their email addresses. For example, you could write a quick guide to the most common mistakes business owners make when designing their own websites. When you have a potential client's email address, you can send them content (with their consent) so that you stay on their radar.
SEO: Optimize your website and social media bios for SEO. This will help people find your services via Google. Boxmode's SEO tips may help.
Print advertising: Try magazine advertisements, flyers, brochures, and business cards.
Content marketing: Share thoughtful posts on your social media, post or repost quality content, and offer to write short articles for popular design blogs. Establish yourself as an expert.
In-person promotion: Attend business networking events and meetups to make yourself visible to potential customers.
One of the best market penetration tips is to identify your competitors and decide how you can offer a new or better service. Web design is a well-established, thriving market, so you need to use marketing strategies to set yourself apart.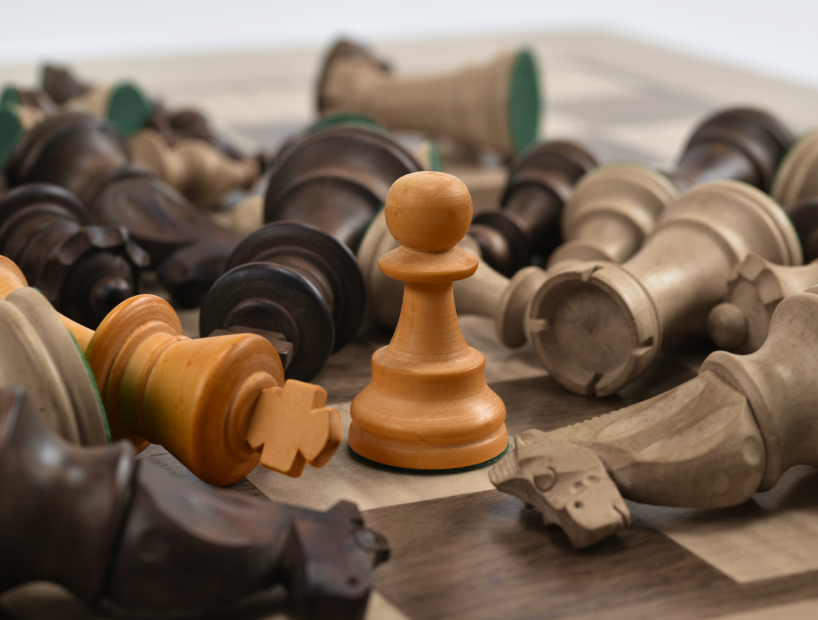 Find clients
Aside from marketing, there are other ways to find clients:
Reach out to people you already know: Tell everyone you are setting up a business. Your friends, family, and existing business contacts might know someone who needs a website.
Freelance platforms: If you don't know people who might be interested in your services, applying directly to jobs on freelance platforms can be a good way to get experience and positive reviews. Be aware that many clients try to underpay freelancers for their work.
Cold calling: If a business you admire has an outdated website, let them know you are available for work and would like to update their site.
Network with other creative professionals: For example, if you know a graphic designer, you could ask them to pass your details on to any clients of theirs who need a new website. Offer to return the favor.
Encourage your clients to make referrals: If your clients are satisfied with your work, they might recommend you to people they know. You can offer them an incentive, such as a small discount on future projects.
Decide on your business model
A business model sets out exactly how you intend to make money from your services.
The most straightforward model is the B2B model, whereby you exchange your time and skills for money. For example, you might build a website for a client and charge them a single sum.
But there are other models to consider, including:
A subscription-based model: Offer services that bring in regular revenue. For example, you could offer a site maintenance service where clients pay a fixed sum every month for debugging, security updates, and minor design tweaks.
A work-for-equity model: If you feel that a business has a strong chance of becoming successful, you may offer free or low-cost work in exchange for equity.
A passive income model: You can make money without investing much ongoing time or effort if you sell the same product or resources, such as an app or design assets, over and over again. Or leverage your knowledge and make money creating and selling online courses in web design on education platforms such as Udemy. You could also sell live online classes or offer your services as a one-on-one tutor.
Decide on the payment methods you will use
You could use one or more of the following to take payments:
You could also consider using an all-in-one invoicing platform that makes it easy to request, receive, and record payments such as Quickbooks or Invoicely.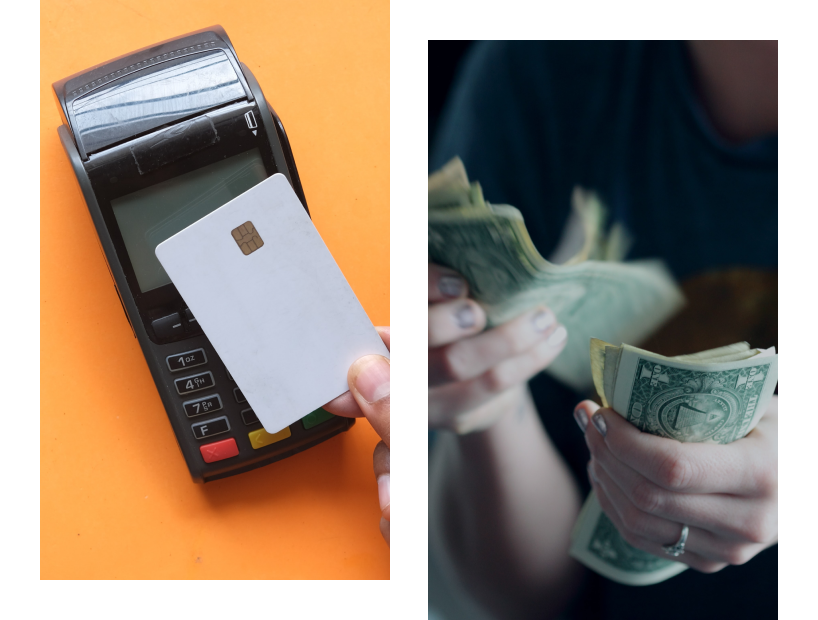 Design an invoice template that breaks down exactly what your client is paying for. This will minimize disputes and make it clear what they need to pay. Try the Free Invoice Template if you don't want to design your own.
Decide how you wish to be paid. Some designers send an invoice at the end of each project. Others work according to milestones. Many designers request an upfront deposit before they start work.
Before you take on any clients, decide:
What you will do if a client doesn't pay on time;
Whether you will add any extra charges for late payments; and
Whether you will offer incentives for early payments.
When you are starting out, it's a good idea to invest in a consultation with a finance professional with experience working with small businesses. If you feel overwhelmed by the idea of filing your own taxes, pay someone else to do it for you.
Learn what to include in a contract
Before you start a project, you and your client should sign a contract that covers:
Names and contact details for both parties;
The services you will provide;
What you will deliver at the end of the project;
How much the client will pay, when they will pay, and how they will pay;
Any penalties for late payment;
Ownership of intellectual property;
An indemnity clause; and
A limitation of liability statement.
You can write your own contract, but this is time-consuming, can be tedious, and may not be enforceable if it doesn't comply with your local laws.
It's usually better to ask a legal professional to create a standard contract. This doesn't have to be expensive. You can use an online service such as And.co to draw up professional-looking, legally binding contracts and proposals for an affordable fee.
Decide where you will work
This could be a home office, another space in your home, or a rented desk in a shared workspace. If you live with other people, make it clear that they cannot interrupt you when you're working.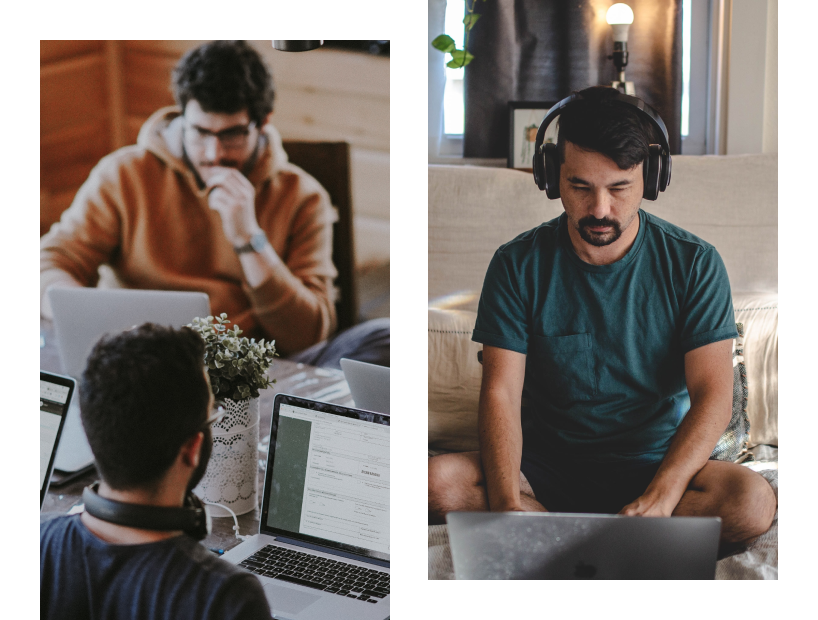 Keep track of your time
If you are charging a client by the hour, you will need a tool to track the time you're spending on their project. Time tracking can also help you price your work more accurately because it will show you exactly how much time it takes to finish various tasks. Clockify and BeforeSunset are two popular tracking and productivity apps.
Prepare for setbacks
For example, if your internet connection goes down, you will need to find somewhere else to work, such as a local coffee shop or library. Consider how and when you will backup your work. You will need to keep your client's information confidential, so ensure that your computer security is up to date.
Tips That Can Help You Start Your Web Design Business
Ask your local chamber of commerce for advice on starting and running a web design business. They might run seminars for new business owners on topics like budgeting and marketing. You might even meet a potential mentor who can give you tips on how to start a web design business.
Decide on what kind of business structure you need. In the U.S., you can form an LLC, a corporation, or register a business as a sole proprietor. Research your state's business laws. You might need a particular type of license to run a business.
Set up separate bank accounts and credit cards for your business. As a general rule, it's best to keep your personal and professional finances apart.
Make sure your skills are up to date and that you can offer the same services as your competitors. Technology and design trends are always changing, so subscribe to a few design blogs and social media accounts to make sure you keep up. Set aside a few hours each month to practice some new techniques, read useful tips, or work through tutorials. If you use the Boxmode website builder, stay up to date with the latest Boxmode tips.
Give yourself time to set up your business before quitting your current job. Most business owners don't start earning a reliable income immediately. It may be a few months or even longer before you are financially secure enough to run your business full-time.
Remember That Success Is a Matter of Design, Not Luck
Setting up a web design business takes careful preparation, plenty of work, and in-depth planning. To stand out from the thousands of other designers looking for work, you need to offer something special.
But if you are persistent and willing to do your best for every client, you can build your business into a long-term source of income. Starting a web design company could transform your career, give you a lot of creative satisfaction, and allow you to live the flexible lifestyle you've always wanted.