The question "How much traffic does my website get?" is essential for the success of any online business. Website traffic is like an engine for generating leads and converting them into customers. As a website owner or a marketer, you should track important traffic metrics and know how to improve website traffic.
Here, you'll learn about the analytics tools to check your website's traffic and get valuable insights. Also, you'll find the list of effective actions aimed at making your platform attractive and increasing website traffic fast.
How Can You Monitor Your Website's Performance?
The traffic can come from different channels, devices, and locations. Before taking steps to improve your website's traffic, it's recommended to track the current one to understand dynamics. The well-known tool for this is Google Analytics, but here is the list of its alternatives:
Using one of these software programs, you can view updated data about users' activity, conversions, and page views. It's also possible to analyze the demographics and your audience's interests. In such a way, you get a complete picture of your site's performance and can focus your efforts on specific improvements to increase your website's traffic.
How to Effectively Drive Traffic to Your Website
In the matter of traffic, quality is more important than quantity. So you should be attentive and prudent when choosing ways to boost traffic to your site. Check out the tips below and make the right choice.
Website's Improvements
First of all, make sure that your site is compelling and performs correctly. So, to increase traffic to your website, you need to start with the following improvements.
Implement SEO (Search Engine Optimization)
According to the BrightEdge research, 53.3% of all website traffic comes from organic search. In turn, SEO drives 1000%+ more traffic than organic social media. This means one of the ways to get free website traffic is to optimize your site for search engines and thus increase its position in search results.
With the Boxmode website builder, you have an opportunity to adjust SEO settings for your site. Specify each page's meta description and meta title, add relevant keywords and canonical links, if necessary. Moreover, you can set site.xml and robots.txt files directly in the dashboard.

Write informative and engaging content
You may ask, what is "informative and engaging content"? It's the content that changes your readers' attitude to the things you're talking about, connects them emotionally to the topic, and convinces them to take particular actions.
The next question is — How can you exactly know what engages your audience? Deep research can help you find out what users want to read about in your niche. Look at your analytics data, visit thematic forums, online communities, and other relevant platforms that can give you useful information about your audience's needs.
In Google search, take a closer look at the "People also ask" block, where the relevant questions are available. Use Buzzsumo, Social Animal, and other tools to discover relevant and trending topics.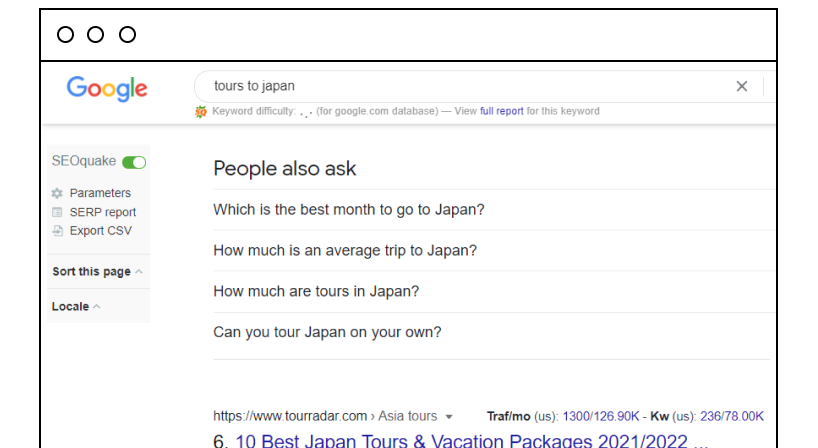 Having evergreen content on your website is great, but you should regularly refresh your outdated content, too. This can help you get more free website traffic. Besides, Google often updates its algorithm, and its crawlers investigate websites to find content changes. So improving your old content allows you to increase your website's ranking in search results.
Make a thorough revision of your website's content and blog posts to find the pages and articles with rinky-dink data. The next step you should do is reinvigorate the content by adding up-to-date information, facts, statistics, and so on and deleting unnecessary blocks.
Statista says 54.8% of global website traffic in the U.S. originated through mobile devices in the first quarter of 2021. Moreover, based on the Google survey, 75% of users come back to mobile-friendly sites. Considering these statistics, one of the effective ways to boost traffic to your website is setting its responsiveness (adding mobile-friendly elements and making information easily accessible and digestible on different screens.)
Increase the loading speed of the pages
Speed is king to drive traffic to your website. According to the statistics, a one-second delay decreases customer satisfaction by 16%. Also, 46% of users don't revisit low-speed websites. So, if you want to provide a great customer experience, you need to optimize your website's performance. You can do this by choosing fast web hosting, reducing the size of the visual content, applying website caching, and so on. Using the Boxmode website builder, you can make a fast-loading website.

Create an Engaging Blog
Any local small business owner or online entrepreneur should have a blog to provide valuable content and share insights, build authority in a particular field, and drive traffic to their websites (the statistics say that websites with blogs attract 55% more visitors than websites that don't maintain blogs.)
You provide content on an ongoing basis, divide blog posts into categories, and have a user-friendly design for your blog. But what else can you do to make your blog a popular hang-out for your existing and potential customers? Read further to learn the practical bloghacks that will help you increase website traffic fast.
Illuminate relevant topics
According to the Hubspot survey, the main reasons why people read blog posts are to get new knowledge (33%), be entertained (20%), and discover news and trends in their professional fields (12%.). Use these statistics to your advantage. By delivering high-quality content on the topics of your area of expertise, you can gain a good reputation and attract more visitors.
Create catchy articles' headlines
A headline is the first thing users see when they discover your blog post. So, you should spend enough time thinking over the right headline. It should be concrete and univocal. Use numbers and question words, describe your reader's problem, make bold statements.
The good examples of the headlines are "The X Best Ways to Get … Without …," " … vs … : Which Is …?," and "How to … ." And the bad headlines are over-promised and under-delivered ("Ultimate Guides to X," when the article has 500 words) and jargon-filled ("How to leverage your network to gain market share", it's better to change a jargon word "leverage" to a simpler "use.")
If you want to boost website traffic, you need to apply SEO practices. One of them is adding long-tail keywords to your texts and specific keyword phrases that people use when seeking your product or service in search engines. Long-tail keywords might sound a bit counter-intuitive, but they can help you increase your visibility in search results and bring a targeted audience to your blog. But how can you identify relevant high-volume keywords? Carry out keyword research using the Ahrefs Keywords Explorer, analyzing competitors, and so on.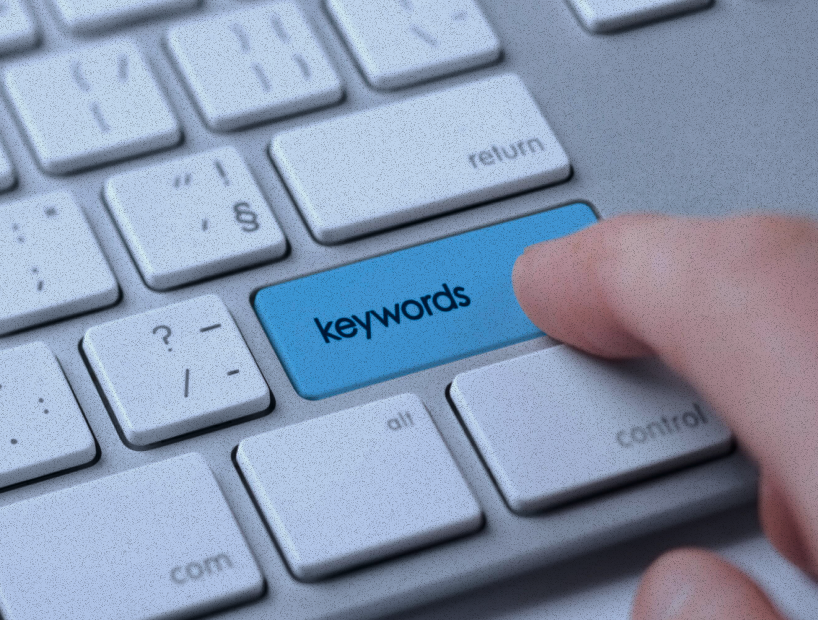 For instance, if you run a small real estate agency, there's too much competition for the "real estate agency" keyword, and your chances to take top positions in Google are close to zero. But if you add your location's name (e.g., real estate agency in Boston), you can attract those users looking exactly for information about real estate agencies in a particular area. Do the same with other business-related long-tail keywords and enrich your blog with them.
Add internal links to the blog posts
According to SEO, internal links are one of the essential on-page ranking factors. Adding internal links to the blog posts is a simple and effective action that allows you to drive traffic to your website effectively. Offering readers interrelated blog posts, you can increase audience dwell time on your website and bring traffic to your older publications. So, when you write a blog post, think about anchor words and phrases that you can link and redirect readers to other relevant blog articles.
Publish interviews with experts
People like real-life stories and tips from experts. It's a great idea to interview specialists in your industry and present your dialogues on the blog. In such a way, both sides win: experts boost their recognition, and you gain a reputation as a trustworthy source and grow attention to your blog thanks to engaging content.
Reach Your Target Audience
Well, you have a user-friendly, informative website with an attractive blog and optimized pages, but how else can you drive traffic to your site? Be active and get in touch with your audience in all possible digital marketing ways.
87% of marketers say email remains one of their top free organic distribution channels (along with social media, the company's website and blog.) This means that communication via email is an excellent way to retain loyal customers and acquire new ones. Sending welcome personalized emails and regular newsletters, as well as announcing special deals using email marketing campaigns can significantly increase traffic to your website.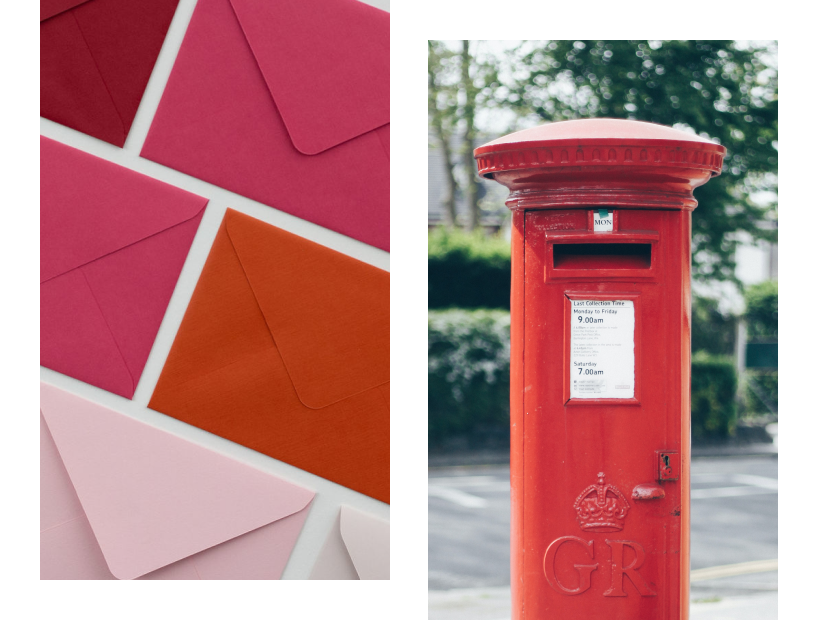 "A large social-media presence is important because it's one of the last ways to conduct cost-effective marketing. Everything else involves buying eyeballs and ears. Social media enables a small business to earn eyeballs and ears." — Guy Kawasaki, Chief Evangelist, Canva.
Social media indeed allows you to interact with your audience and draw people's attention to your site — in fact, having a place to funnel your traffic to is one of the benefits of having a personal website. Promote your blog posts and landing pages in your social media profiles, and traffic will not be long in coming.
Online business directory listings and review sites
It's a common practice to use web directories (an online catalog of websites) and reviews sites for local businesses. People are always seeking places like restaurants, stores, and clinics, around them. To find the most appropriate one, they usually use Google. If you have an optimized Google My Business listing or your directory at the top in search results, you have chances to get a lot of traffic.

Also, you can create business profiles on the top review platforms, including Trustpilot and Reviews.io, and react to customer's feedback. (About 72% of U.S. consumers have written a review for a local business.) It helps you build a trusting relationship with your audience and introduce your brand to new clients in the best way.
Guest posting (link building)
One of the effective ways to increase traffic to your website is by getting inbound links. Your task is to find relevant platforms and offer them to post your piece of content on their blog or mention you in their articles with the link to your website. This lets you expand your audience and get more web traffic.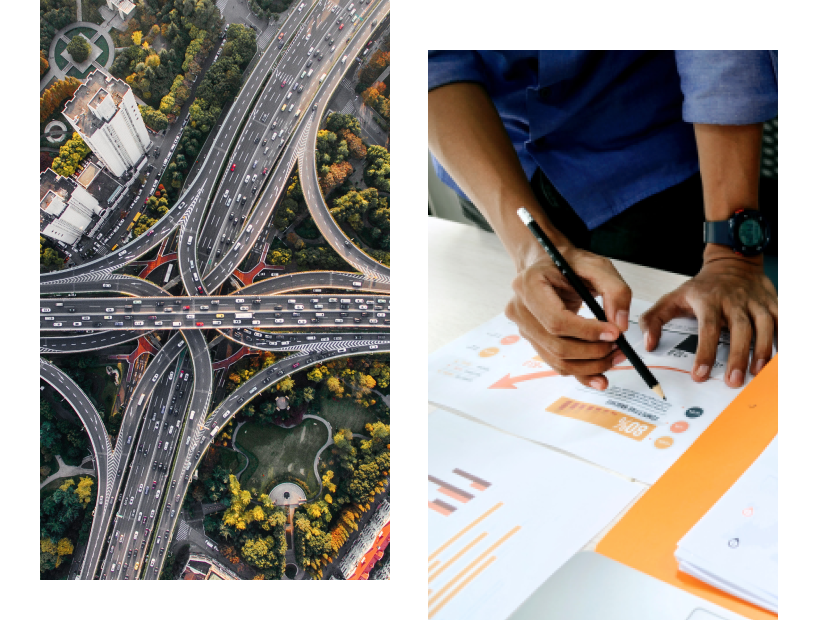 This option works perfectly for ecommerce, beauty, apparel, tech, health businesses, and subscription services. Affiliate marketing means you offer users, who have their websites, an affiliate partnership and place links to your platform on theirs. When someone from their side makes a purchase using their affiliate link, you pay your partner a commission.
There are various types of advertising, such as pay-per-click (PPC), social media ads, display advertising, and so on. Whatever you choose, it can help you attract more visitors to your website and increase brand awareness among people.
Getting Traffic Is a Combination of Efforts
The website traffic topic occupies the minds of bloggers, entrepreneurs, and marketers. Fortunately, you have many options to use to drive traffic to your website. Which to select depends on how much time, effort, and money you're ready to invest in one or another action.