Are you looking for ways to drive traffic to your online business? You've heard people talking about pay-per-click advertising and you're wondering if this is an avenue you should explore. But what exactly is pay-per-click (PPC) marketing and will it really work for you?
Whether you're looking for ways to drive users to your new website or wanting to improve your online brand's presence, PPC is a fantastic marketing tool, that is, once you know how to use it effectively!
Using an SEO-friendly website builder such as Boxmode is always the first step to increasing traffic to your new online business. But, a little bit of help from other marketing channels such as PPC ads will go a long way to increasing your online presence.

Let's talk about using pay-per-click advertising as part of your marketing strategy. This channel can be confusing for first-time users, so we're going to cover all the basics, such as what PPC is and how it works. Is it the right marketing tool for your business and is it the same as SEO?
We'll also take you through the PPC platforms and help you unravel confusing terms such as bidding, quality score, and Google keyword planning. Our intention is to get your head around the world of PPC marketing so that your online business grows and becomes successful!
What Is PPC and How Does It Work?
When you first heard the word PPC, were you asking yourself, What is a pay-per-click advertisement? Your second question could have been, How does PPC work and is it beneficial for my online business?
What Is PPC Advertising?
Pay-per-click advertising is a model that uses search engines to drive traffic to your website as well as conversions. It's designed for advertisers to run an ad on a platform and only pay every time someone clicks on it.
A fee is paid by the advertiser whenever an ad is clicked on. These ads can be easily seen at the top of almost any page searched through Google or Bing. When someone clicks on the ad, they are directed to your landing page or website.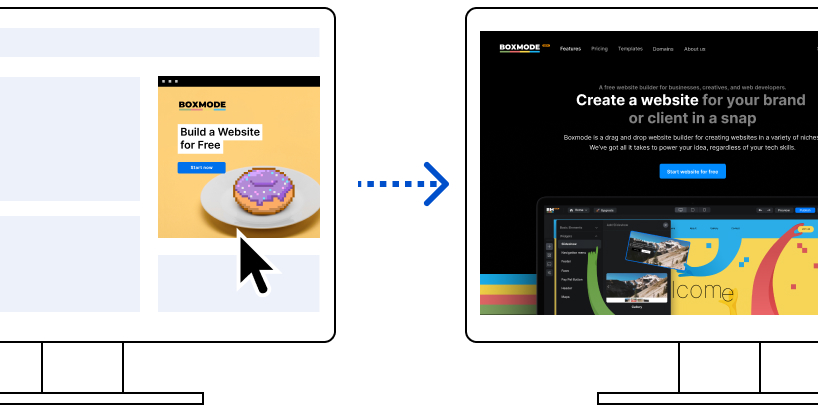 The PPC model is designed to get visitors to your page through targeted marketing. The end result could be conversions, either through a sign-up or to actual sales made on your site. PPC advertising could include the following formats:
Search ads
Local search ads
Remarketing ads
Display ads
Gmail ads
Video ads
You'll find them cropping up on web pages, social media platforms, and even SmartPhone apps. The ads relate to the content being mentioned around them. This means you can reach your target audience quickly when they're searching for a service or product similar to yours.
How Does PPC Advertising Work? A Step-by-Step Guide
A PPC digital marketing channel uses various platforms such as Google Ads and Microsoft Advertising (also known as Bing Ads). Most newcomers to pay-per-click advertising start off with Google Ads. But whichever platform and type of ad you pick, you'll follow similar steps. 
What you need to know is that a bidding system and ad auction are used. However, don't let this process intimidate you as it's really quite simple when using our step-by-step guide.
Step1
Pick your search engine platform and sign up for the advertising account.
Step 2
Create ads by making sure you target your audience with relevant keywords. Use keyword search tools to help you find the best keywords ranked by volume and estimated cost per click.
Step 3
Determine the maximum cost you're willing to pay and set it. Setting the bid cost will indicate how high up on the ad section yours will be placed. Search engines will also take into account your ad's quality score when positioning ads on their platforms.
Step 4
Your ad will go into the bidding system with other ads, and advertisers will bid on the same keywords. An automated process is used by search engines to determine the validity of your ad and in what order it should be placed.
Step 5
Whenever someone clicks on your ad, you pay a fee to the PPC platform.
PPC Ad Auctions: How It Works
Have you noticed that when you search a service or product the SERP shows ads at the top of the page? There are only four adverts before the organic search starts, and they're placed according to certain factors determined by search engines.
What you need to know here is that whenever a search or query is made online by a user, an ad auction immediately takes place. In other words, not every ad for that particular query is shown.
Search engines rank ads according to:
The eligibility of the advertiser for the auction;
The order of relevant ads appearing on the page;
The maximum CPC the advertiser is willing to pay per click.
The first ad listed on the page will be the advertiser paying the maximum cost per click (CPC). An Ad Rank is normally calculated using a simple formula which is basically Quality score x Maximum CPC.
This brings us to your ad's quality score. Ad relevance is vital for platforms if they want to make any money from pay-for-clicks advertising. Search engines only pick ads that users want to click on because they directly answer their search query.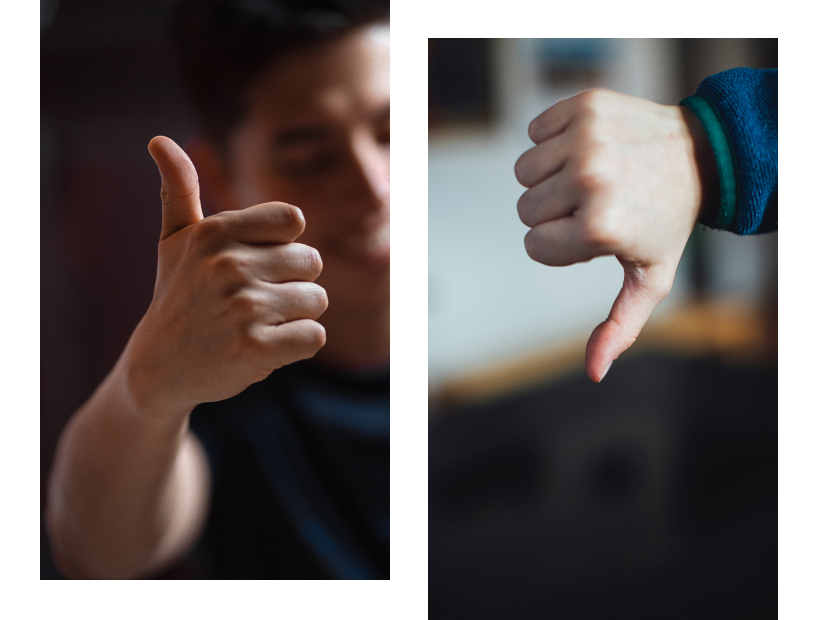 But how do search engines determine your ad relevance? By using the ad's quality score.
Managing Your Ad's Quality Score
Your ad's quality score, also known as QS, is calculated using different factors. The main factors include the following:
Click-through-rate: Also known as CTR, this is based on an estimation of the user likely to click on the ad.
Keywords: The relevance of keywords to the ad group.
Landing page: Both the quality and relevance of your landing page are taken into account.
A good QS gives you a higher ranking while lowering the costs. So, how do you go about getting a good quality score?
First, always search for relevant keywords. Second, create strong ad groups with these keywords. Ad words must include these keywords so make sure you know what they are when adding text for your ad. Last, always maximize the quality and relevance of your landing page.
PPC Platforms: Which One to Use?
The most popular PPC platforms are Google Ads, Bing Ads, and Facebook Ads. Many other platforms are available, and once you're more familiar with PPC marketing, you can explore these options, which include:
Twitter Ads
Amazon Ads
LinkedIn Ads
Ad Recover
Advertise.com
But to get you started with the basics of how to make money with pay per click, let's stick with the more popular PPC advertising networks, such as Google pay-per-click ads.
Google Ads
Originally known as Google AdWords, Google Ads is designed to grow your business by driving more traffic to your website. Effective campaigns using Google pay-per-click ads have the potential to grow your business.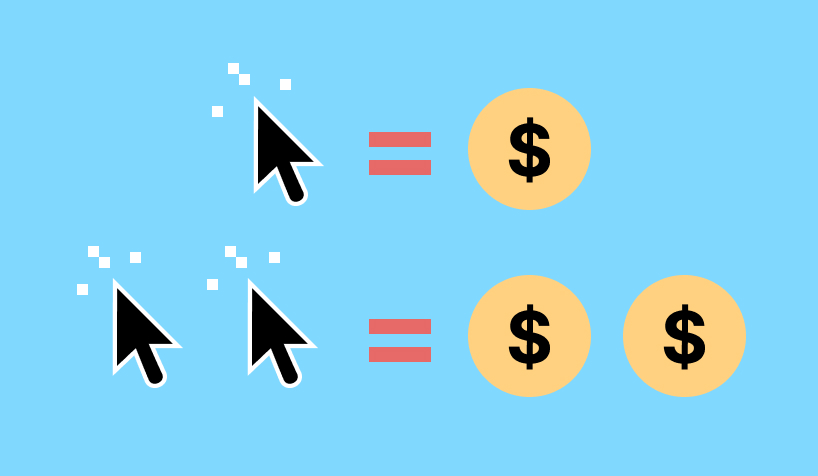 So, how does Google pay-per-click work? It's quite simple when you use any of the following paid advertisement options:
Search ads
Shopping ads
Gmail ads
Youtube video ads
Display ads
You'll need to do the work to ensure your ad ranks high, but with the free Google Keyword Planner, researching relevant keywords becomes so much easier.
Bing Ads
Also known as Microsoft Advertising, Bing Ads is often compared to Google Ads as the alternative option for making money using pay-per-click advertising. It uses similar ad formats as Google, but it can only be run on the Bing network.
Bing Ads can be run on Yahoo! and AOL, two popular sites on this platform. Microsoft Advertising makes it simple to start as a newcomer to pay-per-click advertising with no sign-up fees and advertising with any budget.
Facebook Ads
It's worth mentioning social media platforms for PPC advertising. Facebook provides a major social media platform for pay-per-click business opportunities. With more than 2 billion users on this platform every month, your potential reach is HUGE.
You decide how much you want to pay for Facebook Ads. This platform uses the ad auction system to rank your ad. Bidding is determined by the cost per click and how much you're willing to pay. So, as with the other platforms, running PPC ads with Facebook is simple.
What Are the Pros and Cons of PPC Advertising?
Why would you want to use pay-per-click advertising? The main reasons would be to make money by driving targeted traffic to your website and conversions. Here are some of the pros and cons of using PPC advertising.
1. Increased Clicks on Your Site
It's quick and easy to set up an advertising account with an ad platform. Once you've created your ad, followed the steps to be eligible for the auction, and you succeeded in the bidding process, you're on your way.
You'll start receiving clicks, and if the volume is there, you'll start seeing conversions quickly.
2. Easy Tracking of PPC Conversions
Both Google Ads and Bing Ads provide tracking tools to determine whether your PPC advertising is working. These platforms allow you to track conversions on your site. They also give you an indication of lead values.
You'll be able to easily report the ROI of any of your ad groups. The performance of your campaign will also guide you to the areas that need improvement for better ROI reporting.
3. You Control How Much You Spend
Being able to manage how much you spend on PPC ads is useful especially if you're starting a new business and still working on a tight budget. You dictate when your ads will run, how much you pay per click, and when you want to gain fresh leads.
Management of your marketing campaigns through PPC ads is a simple and cost-effective way to increase your online presence and sales.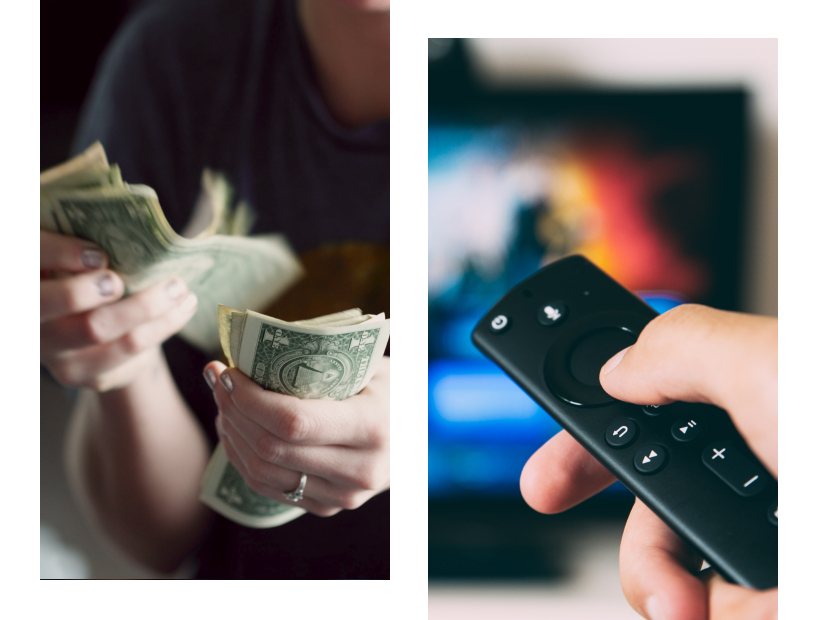 4. Competition With Higher Budgets
One of the challenges of PPC advertising is competing against companies that operate with higher budgets. The bidding system relies heavily on your maximum CPC, and if you're up against big fish in your industry, you may battle to match their bids.
5. High Management Needs
Running successful PPC ads requires time and work if you want the best returns on your investment. Adding PPC advertising to the mix could be one too many tasks for you to handle. If you can't dedicate a team member to your ad campaign, then opt for a user-friendly platform such as Facebook or hold off on PPC advertising until you have more time on your hands.
PPC vs. SEO: Which Is Better?
Both SEO and PPC drive traffic to your website. They use search engines to increase clicks, but that's where the similarities end! So, which is the better channel for increasing users to your site and conversions?
First, it's essential to point out that each channel can play a significant role in your marketing campaigns. Second, each channel uses a different model to achieve the ultimate outcomes, which are to drive your targeted audience to your site through clicks and to increase conversions.
Quite simply, PPC advertising costs you money to advertise. In other words, there's a cost per click whenever your ad is clicked on by a user. SEO, or organic search, is free. You don't pay for any clicks.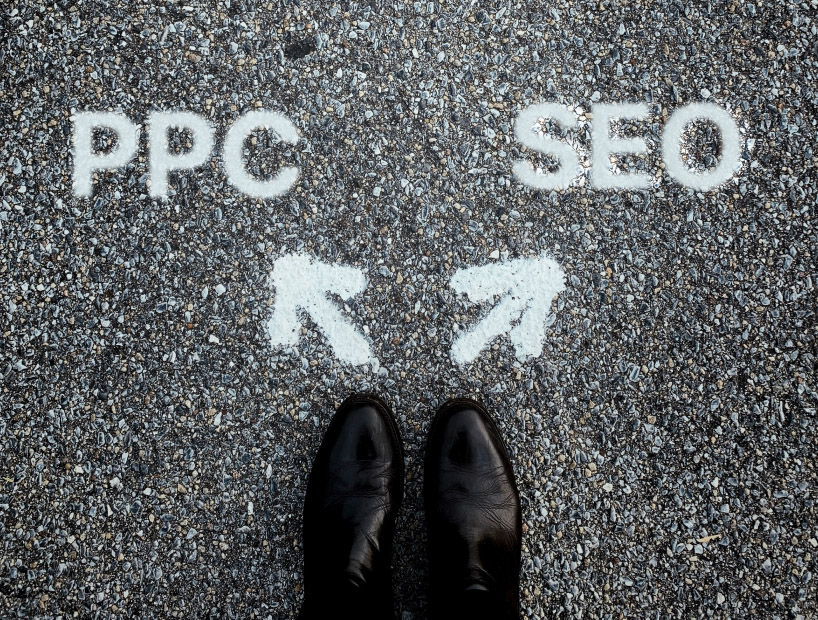 So, while your budget may determine whether you go PPC or SEO, you must also factor in the speed through which you're found by search engines. Depending on how effective your Ad Rank is, search engines could drive traffic faster when you pay for clicks compared to being ranked organically through SEO.
Here's what Dmitry Pieikov, PPC expert at Boxmode, shares on this topic:
Dmitry Pieikov, PPC Specialist at Boxmode
"SEO is always a long-term investment, and if the niche is competitive, you'll need to wait a long time for a result (four months to a year). In its turn, PPC is ideal for a quick start, hypothesis testing, gathering information about the product and service, and identifying the perfect keys for SEO."
Both channels can be used together for optimum results in any digital marketing campaign. Considering differences between SEO vs Paid Ads, the one you choose really depends on your company and its needs.
Final Thoughts
It's worthwhile exploring PPC advertising as an avenue to increasing clicks to your site and improving conversions. By having a full grasp of what PPC is and how it works, you're better informed so that you can decide if it's the right channel for your marketing strategy.
When you know what pay-per-click advertisement is, you can also be fully aware of how the bidding and ad auction process works. This allows you to leverage your quality score while maximizing CPC to increase your ad ranking.
Ultimately, it's about deciding whether PPC or SEO is the right choice for your new business. It's about knowing the pros and cons and the best place to start. Both PPC and SEO play an essential role in growing your online business, so why not incorporate both so you benefit from each channel?