Sending out an email newsletter can be a great way of keeping your customers up to date with what's happening with your business. You can use it to promote products and services, inform them of deals and discounts, and reveal the latest exciting company news and developments. Done well, an email newsletter can be a business asset, one that drives traffic to your website, increases customer engagement and brand loyalty, and boosts your revenue.
However, when constructing an excellent email newsletter, many businesses aren't sure where to start. Suppose you don't have a dedicated marketing or comms team. In that case, it can be all too easy to delay creating and sending your email newsletter, or you could send one out without carefully considering the kind of content you need to include, your goals, or who your intended audience is.
It's also essential to ensure you have a beautiful website to direct customers back to when they click on the links in your newsletter to find out more. Using a simple but effective platform, such as the Boxmode website builder, can help you create a robust platform that leads your readers on their buyer's journey and influences them to act as you intended.

So if you are considering creating an email newsletter for your customers but aren't sure how to begin, read on! Here you can discover everything you need to know about creating an awesome email newsletter and what to do with it once you have.
What Is an Email Newsletter?
An email newsletter is a type of email that companies or individuals create to send out to their subscriber list. A subscriber list is a list of gathered contacts signed up to receive the email newsletter from you. Email newsletters are typically sent once a week or once a month. However, It depends more on the company's niche and needs. Email newsletters contain different content, including business news, blog posts and informative guides, freebies, announcements, reviews, product promotion, competitions, and more.
An email newsletter has multiple purposes, including creating brand awareness and customer loyalty, promoting products, sharing insights, and driving traffic to the business website.
Is an Email Newsletter Right for Your Business?
Email newsletters can be highly effective in nurturing both existing and potential clients. Email newsletters are cost-effective since they cost very little to send out and usually have a strong ROI. In fact, email marketing has an average ROI of 3800%.
Thoughtful, smartly designed marketing emails that are sent out consistently and at regular intervals can help to generate a consistent stream of website traffic. They can also boost signups for webinars, conferences, and events and increase product sales. Because the business has complete control of how they create their email newsletter, the potential is massive.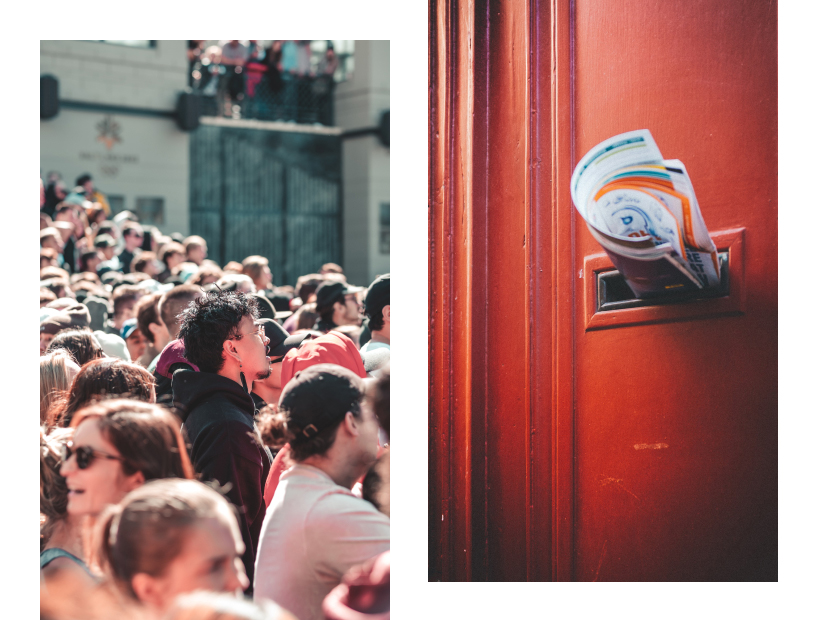 However, not all businesses lend themselves equally well to sending out an email newsletter, and you may wish to consider whether it's the right move for you before investing time and resources into creating one. Here are some of the pros and cons:
Pros of sending email newsletters
Excellent source of generating web traffic;
A very cheap marketing method;
Easy and hugely insightful performance tracking;
Independence from third parties; and
Can be integrated with other marketing channels.
Cons of sending email newsletters
No physical experience – no visual or tangible reminder or your business presence;
Easy to delete and ignore;
Potential for brand damage if too spammy.
It is easy to see that the pros of writing email newsletters far outweigh the cons. Providing you gain permission from your recipients, sending them carefully crafted content of genuine value will be well received.
How to Write a Good Email Newsletter
Careful planning is paramount to creating a good email newsletter. You need to consider your content, layout, design, and target audience. Here are some helpful steps to follow.
Ask yourself why you want to write one?
Have a clear idea of why you want to create an email newsletter in the first place. If you don't have a clear view of the purpose, try to find it. You should be able to answer with clarity and confidence before even beginning to put your newsletter together.
Identify your audience
The better you know your intended audience, the easier it will be to create an email newsletter of value. Conduct thorough audience research before you start to help inspire you and give you ideas for great content.
Set your goals and objectives
What are you hoping to achieve through creating and sending out an email newsletter? By setting primary goals and objectives, you'll have targets you can measure the newsletter's success against.
Plan your newsletter content
Plan the content you intend to create for your newsletter. It would help if you thought about the different types of content you can include to make your newsletter engaging and informative. Try to create a basic content plan for future newsletters. This way, you'll always have something to work with and will increase your chances of sending your newsletter out consistently.
Here's what a Boxmode expert has to say about writing a good email newsletter.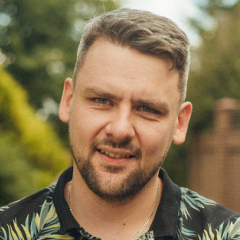 Viacheslav Strohyi, Marketing Team Lead at Boxmode
"When creating your email newsletter, you should consider these three essential factors:
#1 Email segmentation. Dividing your emails for different segments usually performs better because you give more relevant information to a specific group of readers.
#2 Quality content. You should strive to create quality content that is easy to read. Also, pay attention to the message and CTA in your email. One newsletter should contain one message and one CTA. Otherwise, the reader might be lost among all the offers and won't take any targeted action.
#3 Frequency and periodicity. If you want your mailings to bring results, they must be constant and have periodicity (depending on the number of newsworthy events and your company's needs). Otherwise, the subscribers may forget about your company. Moreover, some email platforms, like Gmail, offer their users to unsubscribe from email newsletters that they haven't read for more than 30 days. So keep it regular."
Top mistakes When Creating a Newsletter
Of course, you can do all the above and still create a newsletter that fails. There are several reasons why this might happen, such as:
You have overly complicated your newsletter
Email newsletters should be simple. Keep your messaging clear, don't cram your newsletters with text, and don't use over-complicated language or business jargon.
You have been too pushy
People don't like being told to buy something. If your email newsletter is full of content pushing to sell your products and services, your recipients are likely to feel pressured and, therefore, put off. Instead, focus on providing genuine value to your customers and only suggest purchasing products if they will help solve a particular problem or you are offering a fantastic deal you think your customers will love.
You haven't kept a consistent tone
Make sure that your tone remains consistent throughout. From your customer research and from your knowledge of the kind of brand voice you have, you should be attempting to write your newsletter in a consistent tone, one that best suits your intended reader. If your tone is inconsistent, you'll confuse and frustrate your reader, and your messaging will be less clear.
Your email newsletter doesn't match your branding
Pay attention to the overall look of your email newsletter. You want it to complement and accentuate your branding. If your newsletter doesn't look as if it came from your company at first glance, you need to change it. A good email newsletter will help you promote trust in your brand and help with brand recognition too.
A good email newsletter will also be responsive. Our world is increasingly mobile, and it is likely many recipients will access your email from mobile devices. If your newsletter isn't optimized for mobile, it will be challenging to read, meaning your readers will be more likely to toss it.
How to Design an Email Newsletter
Setting up an email template is the initial step in creating your email newsletter. There are lots of different email service providers to choose from (more on that later).
If you prefer to custom design your email newsletter template, you can upload this, or you may have chosen to pay a third party to create a bespoke/custom design just for you. As long as the design is responsive, this should automatically appear correctly, regardless of the type of device the recipient is using to access it.
What to think about when thinking about templates
Get your content together before you choose your template. Your content is most important, and you should find an email template that works to your content rather than the other way around. Consider whether your template is relevant for your intended audience and whether it blends in with your branding.
Consider colors
The colors you use in your template should match your business branding. The colors you choose can impact your target audience, so make sure you do some research into color palettes beforehand and amend according to your demographic.
Gather your images
Images can make or break an email newsletter. Using images can be a fantastic way to add interest, break up text and emphasize your message. However, choose them wisely. Images that are of poor quality will make your newsletter look unprofessional. Overuse of images may slow your newsletter down, detract from your content, and ISPs may block it if they think you're a spammer. If you are going to use images (and you should), remember to add Alt tags because some subscribers block images, so they'll still understand what they are looking at if your pictures don't come through.
Email Newsletter Templates (how to choose)
Choosing the best newsletter template for your business can be tough. One of the main reasons for this is that there are just so many to choose from.
Things to look for in the best email newsletter template provides include:
Drag and drop elements to create professional newsletters in just a few minutes;
Lots of choice in terms of appropriate designs;
Email personalization options and the ability to segment emails to create targeted content for different audiences;
Responsive subscription widgets to enable the creation of contact lists (with consent);
Management options that allow the user to easily and intuitively manage contacts;
Split testing options to test your campaigns;
Detailed statistics so you can analyze and better optimize the newsletters over time;
Easy integration with other platforms;
GDPR-compliant and assurances that they are committed to the highest levels of data security.
How to Send Out an Email Newsletter
So now you've created a slick-looking email newsletter full of great content. But who are you going to send it to? The next thing you need to do is build your subscriber list. The bigger your list, the wider your reach, so it's well worth investing some time and energy into capturing those email addresses prior to sending your first newsletter out.
The easiest way to gain new newsletter subscribers is through a responsive subscription widget that offers a double opt-in process. Place the widget on your website – on any relevant page such as your homepage, contact page, and blog.

The double opt-in process helps to block fake email addresses being added to your database, which can be harmful because they increase your risk of being classed as a spammer. While it might be tempting to buy email lists, this is also risky for the same reasons. You have no real way of being sure where the contact information from the people in these lists has come from. They may want nothing to do with your company and have no interest in your products and services. If this is the case, they'll block you immediately.
There are lots of ways you can boost your subscribers. The most effective of which is to offer them something valuable in return for signing up. Many businesses have a discount offer for subscribing to their newsletter. Create a similar offering and promote it through your various channels, and you should see your subscriber list steadily growing. Creating unique newsletter landing pages is also a wise move because the subscriber won't be distracted by other elements that usually appear on your site and can instead focus on all the persuasive reasons you are giving them to encourage them to sign up.
What is important to emphasize is that you must obtain consent from your contacts before you add their information to your database. Data protection and spam laws support this. To ensure you are compliant, you must explicitly ask for permission to use people's information for this purpose, and give them the option to unsubscribe at any time.
Once you have a robust database, you can manipulate it into various segments, for example, by demographic, such as gender or age, or by stated interests and preferences, or based on how individuals have behaved online in the past, such as previous purchases. Segmenting your lists can help you create more targeted content in your newsletter for that particular audience.
Understanding email metrics
Putting analytics tools in place before you send your newsletter out will help you better understand its success. By analyzing data from these tools, you can track your audience's response. Measurements such as the number of clicks, opens, web visits, and unsubscribes will help gain valuable insight into how your readers receive your newsletter and measure the efforts' effectiveness.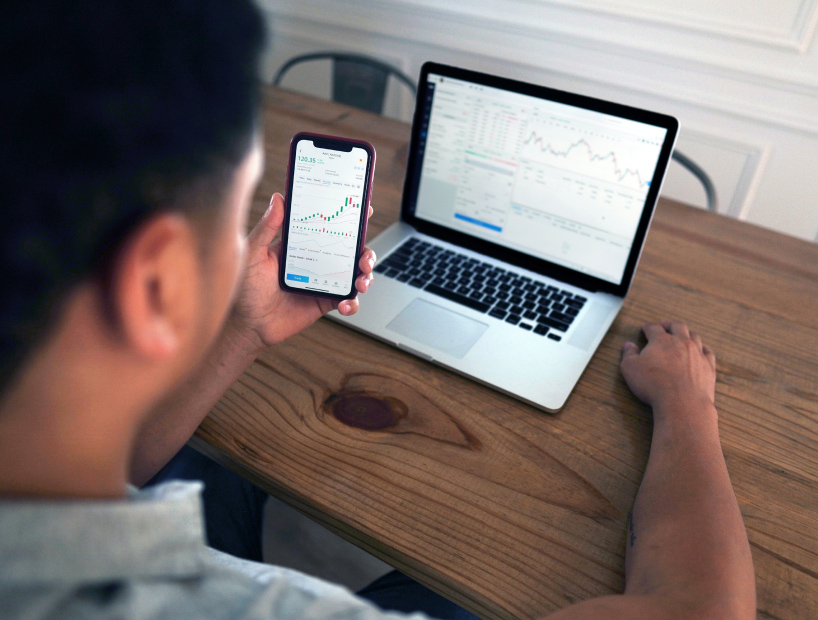 Once you've sent your initial few newsletters, you should have enough data to understand how well your newsletter is doing and have some insight into what's working and what's not. You can tweak your newsletter accordingly and then analyze the next set of results to see if your changes have improved things. Getting your newsletter right might be a process of trial and error and experimentation. It's a learning curve, and using analytic tools will help make this process much more manageable.
By following the above, you can create email newsletters that will boost your business. So if you haven't started creating your email newsletter, these tips will help take you through the process, so you can rest assured that yours will be a fantastic success.