You've done the work and your website is up and running. Your startup is active, and the sales are trickling in. You know you need to generate more leads and convert them into customers. But what else can you do to boost your marketing strategy?
Consider setting up a webinar on a relevant topic for your target audience. Holding informative webinars is one of the effective ways to build a reputation for a brand. But do you create a webinar that viewers will love? That's a question many content marketing newcomers may ask. In this article, you'll find out what a webinar is, what its main formats are, and how your brand can benefit from hosting this type of event.
We've also thrown in some tips on how to organize and host a webinar that will keep participants engaged from the beginning to the end.
What Is a Webinar?
A webinar is an online (live) presentation, lecture, or workshop during which a host uses visual media (videos or slides) to help viewers better understand a subject matter. Organizers usually create webinars for educational and business purposes.
What Are the Advantages of Webinars?
Ideally, webinars are about a win-win interaction between a speaker and the audience. The organizer proves its value to viewers by sharing knowledge that helps them solve a problem or broaden their horizons. Let's talk about the advantages in more detail.
Engagement with customers. Since webinars always take place in real time, you can connect with the audience on a personal level. Viewers get to know your or/and your team better and, at the same time, evaluate your expertise and public speaking skills.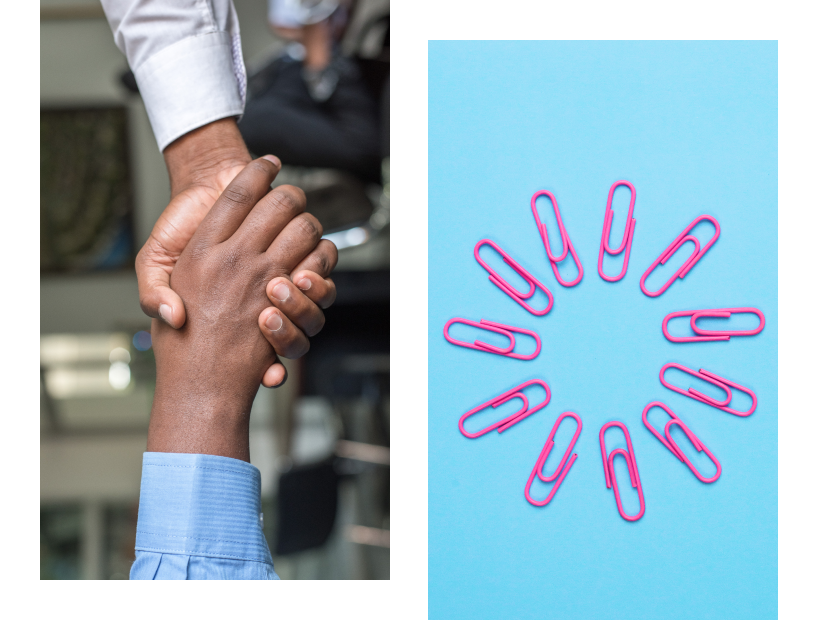 Broader audience reach. When you create a webinar, you open the door to a broader audience reach since the participants may come from around the globe.
Increased trust (and conversions). Attendees that enjoy the webinar are more likely to purchase a product or service you're promoting, upgrade their subscription, recommend your brand to their circle, sign up for blog updates, etc.
Email list growth. Every time someone signs up for one of your webinars, you have a new subscriber to add to your email database.
Cost-effective marketing strategy. You don't need to book a venue for the visitors. Find a webinar platform or conferencing software, equip your workspace, and go live. The online nature of webinars is an extra benefit for everyone working amid coronavirus-pandemic restrictions: closed borders and social distancing.
Backlinking. Upload webinar recordings to online video sharing platforms such as YouTube or Vimeo with a link to your site to increase the number of backlinks.
So, setting up a webinar is a cost-effective way of raising brand awareness, nurturing leads, and building loyalty of existing customers. These reputational benefits may eventually lead to financial ones. But to gain these benefits, you must prepare a top-notch webinar that meets the audience's needs. If people decide to register for a webinar, they want to spend their time well. Let's find out how to do that in terms of content preparation, promotion, and technical details.
How to Create a Webinar: Your To-Do List
The recipe for a successful webinar is that you present high-quality content to the right audience. How? Follow our tips on how to prepare and host a webinar to make it part of your content marketing plan.
Decide on a topic
To come up with an idea, think about what goals your audience hopes to achieve by attending your webinar. Do they want to learn how to do your job? Have you rolled out new features, and are your customers asking questions about how to use them? Knowing your user/customer personas will help you navigate through possible topics. Here's what you can do.
Monitor trends. Use tools such as Google Keywords, Google Trends, or Google Analytics to find out what your audience is talking about in terms of your industry. Sign up to newsletters of trusted media to know what's going on in the industry.
Analyze user behavior on your site. With tools like Google Analytics, you can also understand your user's behavior. For example, what pages (in your knowledge base, blog, etc.) they open the most, what content they download, what services or features they use the least and the most, and what devices they're using to access your webinars.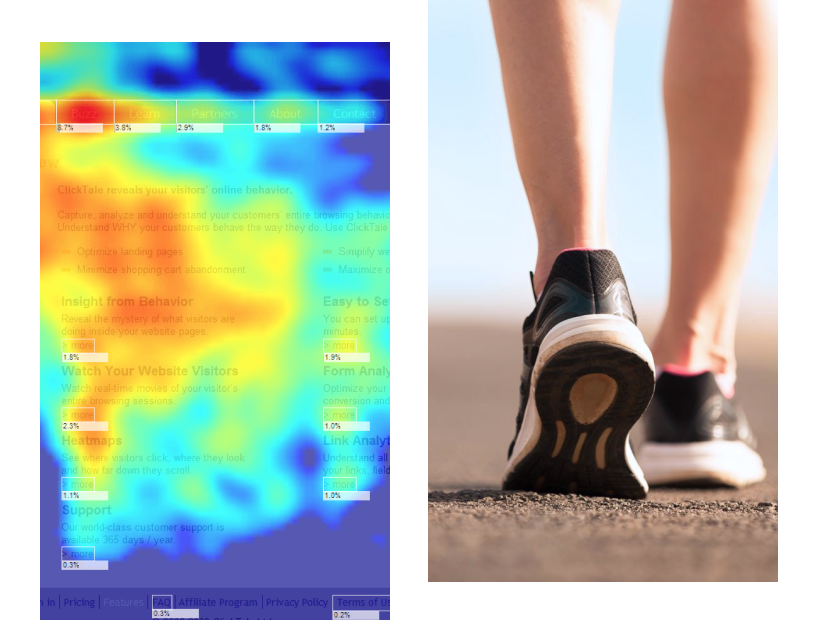 Ask your sales and customer support teams. These specialists communicate directly with your customers and might be able to tell you what knowledge customers lack or what bothers them.
Do a poll on social media. Let your community members vote for topics they would like to discuss.
See what competitors do. Browse competitor websites for inspiration: what blog posts, webinars, or knowledge base content do they publish?
Choose a format
Depending on the event goal, estimated audience size, or the number of speakers, you may choose one of the following formats:
One presenter. A host presents the content while interacting with the audience. This format works well if you have a small number of attendees.
Interview. This webinar format entails a host interviewing a group of experts on a given topic. Questions are prepared beforehand. Choose this format if you can invite people knowledgeable about the subject matter and who can engage with the audience.
Panel discussion or debate with a Q&A session. This event must be moderated by a facilitator to ensure the participants focus on a topic. The audience can also be involved through a Q&A session at the end of the discussion.
Standalone Q&A session. Similar to preparing for interviews, practitioners recommend asking the viewers to submit their questions before the webinar. That way, you can collect a limited number of questions to be able to finish the event on time. If your audience hesitates to engage in the Q&A time, use engaging questions to open up the floor. This will help keep the flow going without any awkward pauses.
Once you understand what format you will go with, decide how long the event should last.
Write a script and prepare multimedia
Now it's the time to prepare content, script, and a slide deck or videos to make the information easier to grasp. Knowing the webinar timing and format will help you structure and write a script. For example, plan how much time each of the event parts will take, including time windows for speakers and the number of questions you will need if you do a panel discussion. Or make sure you include the list of questions you will discuss and explain how these subtopics are interconnected when preparing a webinar with a single speaker.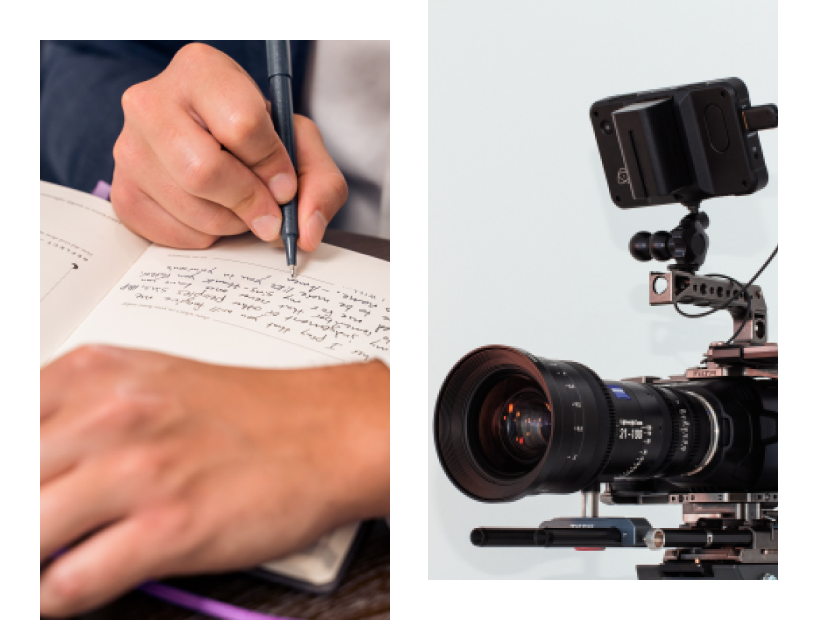 Try to create a catchy title to inspire the audience to sign up to your webinar. Keep it simple, but use powerful, attention-grabbing words. And, make sure you don't mislead your audience with promises you can't keep when presenting your webinar content.
You'll also have to pay attention to how your presentation is designed so that attendees can view it comfortably from a mobile screen, since more than 90% of the global internet population use a mobile device to go online. Make sure the text and visuals are large enough for easy viewing.
As for the visual appearance part, consider using templates for your webinar presentation. These templates help keep your webinar design coherent and professional-looking. Wideo offers a webinar design template package that includes a full set of ready-to-use templates. Slidebean is another site for accessing editable webinar presentation templates, and postermywall has well over 1,030 webinar templates for both promotions and presentations.
Invite experienced speakers
Picking good speakers is a significant drawcard for getting your audience to attend your webinars. A host should be a respected expert in your field or well-versed in the subject matter. Another idea is to enlist an influencer to host and speak on your webinar.
If you plan to be the host, think about running a test webinar, especially if this is your first time hosting one. Use it to gather constructive feedback from colleagues, fix up your script (if needed), and do more preparation for your Q&A session. By rehearsing your webinar, you can have peace of mind that you'll do your best when connecting with the audience.
Promote your webinar
A target audience must know about the event in advance. Reach potential attendees by promoting your webinar on Facebook, Instagram, or Twitter. Take advantage of hashtags to engage with your customers when using these social media platforms.
Create a landing page with a webinar's brief description and a registration form. You can quickly build and customize a landing page with the Boxmode website builder to introduce a product or service to potential customers, convince them to buy it, create or increase your email subscriber list, or implement other lead generation activities.

Another way to promote your webinar is through a blog post included in a weekly newsletter. Or send an invitation email to your subscribers.
Decide on a platform
Decide on a platform to host your webinar. There are many solutions to pick from: YouTube Live, ON24 Webcast Elite, GoToWebinar, Zoho Meeting, etc. Another option is to use conferencing solutions for your company's meetings, such as Google Meets, Microsoft Teams, or Zoom.
You also want to ensure people can participate in your webinars on the go. For instance, GoToWebinar, ON24 Webcast Elite, and Adobe Connect support iOS- and Android devices. Microsoft Teams for iOS devices has recently allowed users to view webinars from their iPhones or iPads, and Zoom is also a mobile-friendly solution for hosting video webinars.
Hand-pick your gear and studio
Open YouTube Live or Twitch, browse the site, and ask yourself, Whose broadcast would you like to join? Probably not the one with lagging video, background noise, or poor lighting. So, you need to pick a quiet location and professional equipment: a conference room with natural or LED lighting, an HD web camera, a headset, and microphones. To avoid sudden trouble with Wi-Fi, use a landline internet connection. Another precaution is to have a fully charged second laptop with a webinar content copy, just in case.
Be Prepared, and You Will Succeed
How you start the webinar sets the tone for the rest of the session. Make sure you know your content well, and that you know how to present it. And know who your speakers are. How you welcome your attendees will also make a difference between a good or mediocre webinar.
Webinars are a powerful way to market your brand and generate leads while creating more conversions from online traffic. We hope this article helped you navigate across preparation stages. We are confident that hosting webinars will become a key part of your marketing strategy.