Your landing page is much more than just a place on your website where you advertise your key offer and generate leads. Landing pages are meant to be the starting point in the customer journey. Their main goal is to introduce website visitors to a brand, product, or service and convince them to take the next step toward becoming a customer. Thus, landing page optimization is essential in that it helps you avoid the common mistakes that prevent prospects from converting, as well as maximize the performance of your landing pages.
But before we delve into the intricacies of the landing page optimization process, let's figure out what makes landing pages so special and what sets them apart from homepages.
What is a landing page, and how is it different from a homepage?
Many think that their homepage can replace a dedicated landing page. Indeed, there are many similarities between the two. Both are aimed at highlighting the brand's competitive advantages, and both can generate leads for your business. However, landing pages are much more focused. While a homepage is usually designed as the centerpiece of a website, providing the essential information about the business, a landing page is supposed to convince the visitor to perform a specific action (e.g., make a purchase, sign up, subscribe for a newsletter, order a phone call or service, visit other website pages, etc.).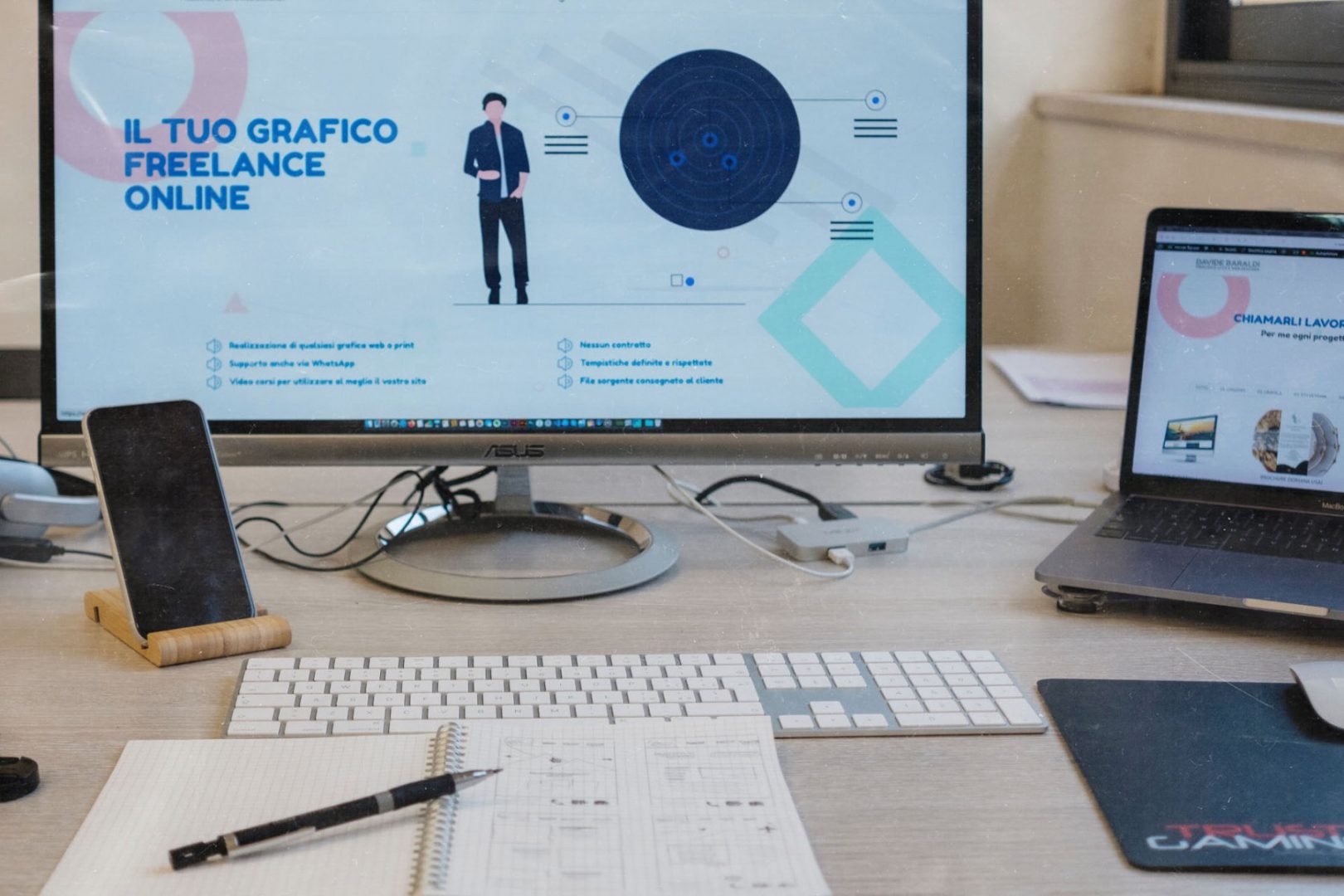 In other words, homepages are mainly created for raising awareness (all other purposes are usually secondary), while landing pages are made for strategic promotion. Their goal is to receive traffic from paid advertising campaigns and convert this traffic into sales. That is why most PPC ads redirect users to specifically designed landing pages, instead of homepages. This puts a landing page at a completely different stage of a sales funnel. While a homepage is critical at the stages of awareness, discovery, and evaluation, a landing page plays a pivotal role in the process of transition from the intent to the purchase phase. At the same time, a well-designed landing page that's SEO-friendly can take the prospect through the entire funnel alone. This is a less viable outcome for a homepage because its message is usually less focused on a specific offer but more on a brand itself.
That is why your landing pages must be as effective as possible in generating the much-desired conversions. To achieve that goal, check out the landing page optimization tips offered below.
Landing page optimization best practices
Creating a conversion-driven landing page is a process that requires a clear understanding of your audience and the knowledge of your product. Furthermore, it is important to know some essential practices that have proven to be useful in optimizing landing page performance. You can find them below.
1. Know your audience
It's no secret that any kind of promotional activity requires you to understand your audience deeply. What's their background and goals, and why are they coming to your website? But most importantly, what are their pain points? If you know them, coming up with the right offer won't be a problem. Knowing your customer persona will also allow you to create an effective and user-centric design and copy, which will lay a solid groundwork for further conversions.
2. Define your specific offer
Before you even start designing your landing page, take a step back and think about what you really want to achieve with its help. Do you want the visitor to buy this specific product? Or maybe you want to capture a lead? Whatever it is, focus on this specific goal and formulate a clear offer your potential customer won't be able to resist. It may be tempting to push forward a few offers at once, assuming that you've already captured the visitor's attention. But you should avoid this urge. If you barrage your prospects with multiple offers, they will likely be confused and won't go for any of them.
3. State the benefit for the client in the headline
The importance of your landing page headline is hard to overemphasize. In fact, it makes for almost half of its success. Unless your message can captivate the visitor within seconds, consider this prospect a lost cause. That is why it is vital to show the value of your product or service to the visitor upfront. Pronouncing the advantageous features of your offer in the headline may not be quite enough. People will pay attention to your offer only if you manage to convey what's in it for them. How can you help them become better or do things in a better way? Take your best feature and tell your prospects how exactly they can benefit from it from the get-go.
4. Create a benefit-oriented CTA (call-to-action)
Much like headlines, call-to-action buttons are key to the landing page performance and its ability to convert visitors. Hence, there are a few simple rules for creating effective CTAs:
Calls-to-action must be brief, concise, and punchy;
Make sure your CTAs are straightforward and self-explanatory;
Show the value (benefit) the visitor will get once the action is done, just like you do with your headline (e.g., "Get free download" instead of "Download").
Keep only one CTA per landing page so that you do not distract visitors from completing the desired action;
Make your CTA button large enough and prominent so that visitors can't miss it;
Use contrasting colors to make sure your button stands out against its backdrop; it is recommended not to include any additional buttons unless it is absolutely necessary, but if you do, don't forget to grey them out;
Place call-to-action buttons in the center of the screen to ensure they grab plenty of attention;
If your landing page is long, put a CTA after each full-scroll interval to keep the audience focused on the action you want them to carry out;
Consider using arrows or other visual landmarks to draw the user's attention to the button (for example, a photo of a person who's looking in the direction of your CTA).
5. A/B test your landing page variants
No matter how good you think your landing page is, it is highly advisable to test it against another variant to see how each of them performs. The one that shows better results is your best bet. However, to achieve accurate test results, you need to make sure the two variants of your landing page have only one variable, for example, a headline, CTA, hero image, etc. If you test two pages that have more than one difference against each other, you won't know what exactly makes one of them better than the other.
A/B testing is instrumental in the process of landing page optimization. That is why Boxmode enables its users to easily create an unlimited number of pages for their A/B tests. Building pages takes minimum time thanks to an easy-to-use drag-and-drop editor. In addition, pages can be easily managed thanks to the possibility of publishing and unpublishing pages in one click, hiding specific pages from the navigation menu, and configuring SEO parameters for each page individually. Even if you already have a website made with another platform, you can try Boxmode as a tool to quickly build and prototype landing pages for tests.

6. Develop a simple, yet catchy design
The visual aspect of your landing page matters as much as its headline and CTA because it makes the first impression on the visitor. A professional design with beautiful, high-resolution images is a great attention magnet. However, you should be cautious not to overwhelm the user with unnecessary elements and visual clutter because this will only add to the page's bounce rate. Such features as autoplay videos and background music may seem cool at first glance, but they are also known to be the reason for people to leave pages instantly. Therefore, moderation is the key to success. Even more so, an elegant, minimalist design with intuitive navigation can actually do more for your conversions since it looks smart and allows visitors to give all of their attention to your call-to-action.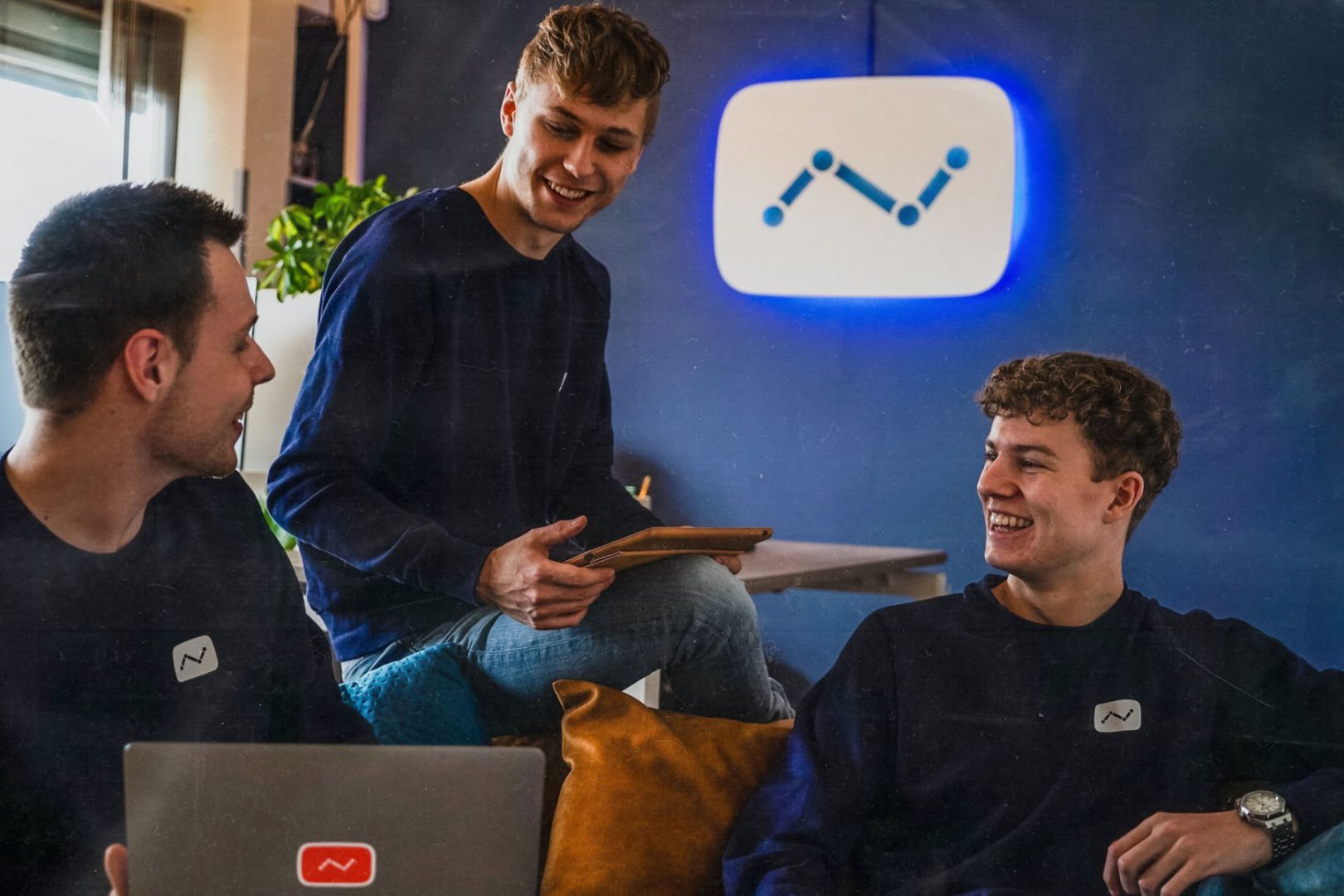 7. Write clear and purpose-oriented copy
If you want the visitor to perform a specific action via your landing page, you have to provide enough information to convince them. Although we live in a world where visuals have much more impact on people than words, it is very unlikely that visitors will follow your call-to-action without reading the details of your offer. There's no need to write a lot as this can turn visitors off your page. The information must be concise and written in plain language, yet sufficient for your prospective clients to make a decision. Some argue that content length on a landing page should be 500+ words, but this is not necessarily true. It depends on your offer. For example, if you sell simple goods, such as clothes or household items, you can do with little text while focusing on visuals. But if you offer expensive and complex products or services, you should develop data-rich and persuasive copy to get your message across.
8. Place the essential content above the fold
You never know whether the visitor will scroll down to view your entire landing page. That is why it is best to convey the essence of your idea at the very beginning of your page (on the first screen) so that the user doesn't have to scroll down to understand your offer. Needless to say, your CTA button must be readily available above the fold as well.
9. Get rid of any additional action options
Following the same logic that tells us to remove all the other buttons except for a CTA from a landing page, it is highly advisable to minimize any other interactions with the page, leaving all the glory for your call-to-action button. This is not to say you must dispose of all on-page controls, but you should definitely sift through them thoroughly. You may even consider removing a navigation bar from your landing page to prevent the user from jumping to another page. While this can somewhat complicate the navigation of your site in general, the landing page performance may actually go up.
10. Provide social proof and testimonials
In today's world, our decision-making relies heavily on other people's judgments and opinions. This became possible with internet comments and reviews that most of us research before buying a product. So why not make it easier for your prospects? Put a few testimonials right before their eyes to increase your credibility and authority. You can also provide readily-available links to your social media accounts to show visitors what your followers are saying about your brand.
11. Be consistent
When we talk about the consistency of a landing page, we mean that it should be consistent with the company branding and other promotional materials, such as banner ads. If the design of your landing page is way too different, people arriving at the page after clicking on the advertisement will likely be confused, which may cause them to leave immediately. That is why your landing page design must be representative of your brand and be in line with the related advertising assets.
12. Show contact details
While providing your contact information may indeed shift the visitor's attention to another action, which is contacting your company instead of clicking the CTA button, it is still worth doing it. In case your landing page can't answer all the questions visitors are concerned with, it is better to give them an opportunity to get in touch with you to figure out all the details rather than let them leave in confusion. After all, receiving requests from your prospects is also a positive sign. This means that they are ready to interact with your brand, which puts you in a good position to convince them to become your customers.
13. Don't forget about SEO
Just like any other page on your website, your landing page requires optimization for search engines. If it is properly optimized, people will be able to find it not only by clicking on your paid ads but also organically on Google Search or other search engines. To achieve this effect, you need to know the right keywords which your prospects use when searching for products or services like yours. Then you need to include them organically in your landing page copy. Tools like Google Ads Keyword Planner can help you with keyword research.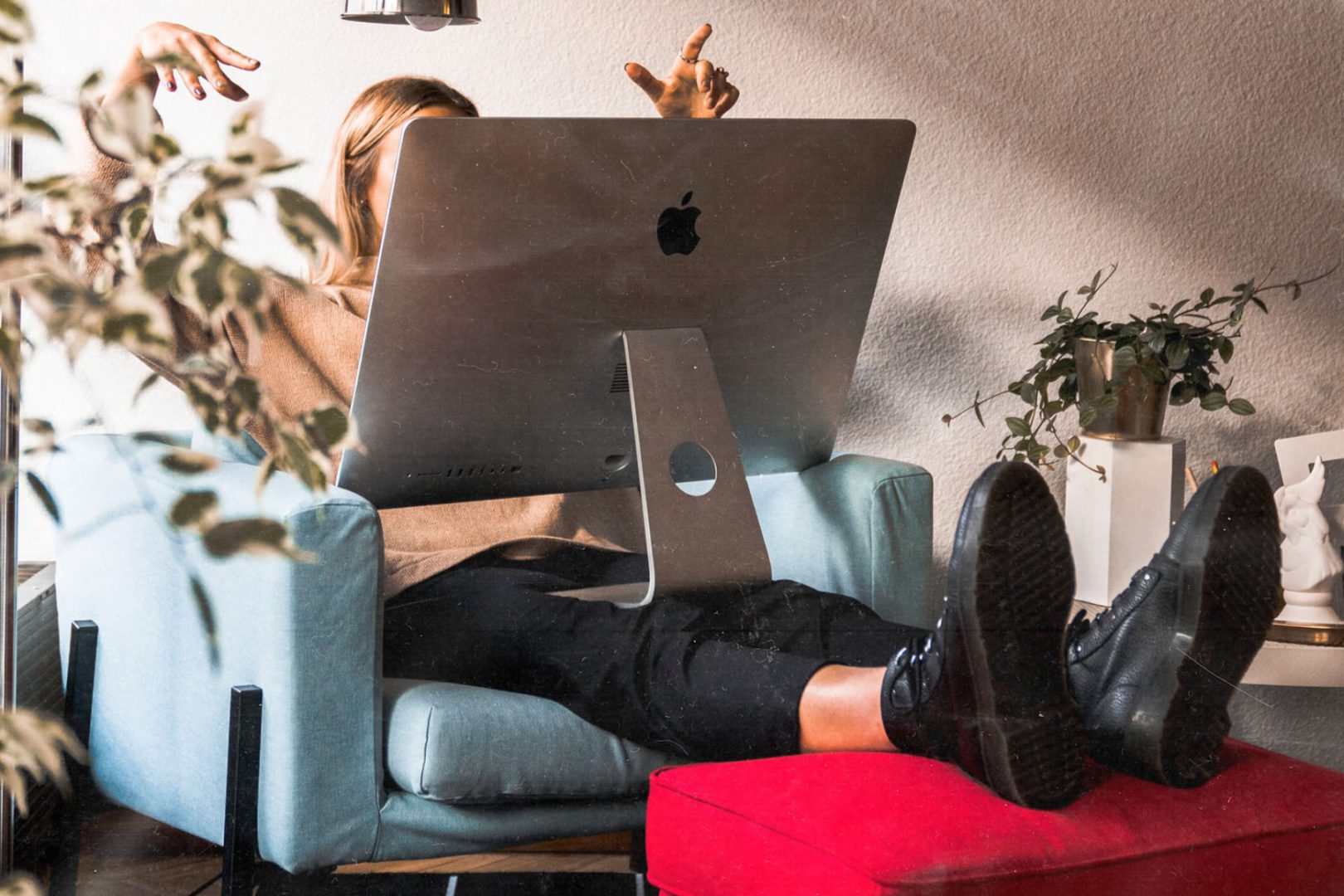 14. Use videos
Video content is a super-effective attention magnet. In addition, videos generate lots of engagement and keep your visitors on the page longer. But most importantly, videos allow you to showcase your products in all their glory! Previews, overviews, tutorials, customer interviews, etc., can tremendously bolster the customer's trust. However, as we already noted, you should avoid autoplay videos as they are considered annoying by many users.
15. Shorten your forms
Although forms stand somewhat apart from your landing page design, they also influence your conversion rate significantly. Whether it is a purchase form, delivery form, subscription form, etc., make sure it is short and requires minimum time to fill out. Long and complicated forms are often a reason for landing page visitors to leave, even if they clicked on the CTA.
16. Try using an exit pop-up
Yes, pop-ups may be irritating. But they can also help you retain visitors on your landing page. Exit pop-ups appear when the user moves the cursor to the top of the screen to close the browser tab. You can seize this last opportunity to grab the visitor's attention and deliver your final message. The effectiveness of your pop-up will be much higher if you provide the visitor with an additional incentive to stay. For example, this can be a discount or another special offer.
17. Use heatmaps
A heatmap is a tool that collects information about how visitors behave on your landing page, and it displays graphically (using colors) the areas of the page that are viewed or clicked the most. It allows you to see which parts of your landing page really catch users' attention and which are mostly ignored. This knowledge enables you to improve the page and, hence, increase conversions.
Optimize your landing page for maximum conversions!
Optimizing a landing page is a strategic process that requires a deep understanding of your target audience and product. What's more, it requires the knowledge of the key landing page optimization practices listed in this article. Make sure to follow our humble tips to achieve conversion rates your brand deserves!