Whether you're working from home or back at the office, there are times when you want to take a break. One of the best ways to give your mind a break is to check out some of the coolest websites online.
People check top funny websites every day to stay entertained.
It's amazing what interesting websites are being designed daily. When a person's imagination can run free is when some of the best internet sites surface.
So, if you just need a break or are looking for cool, creative ideas for visual content for your own website, read on and find out which 16 cool websites you should check out in 2021.
7 Cool Websites When Bored
Take a look at these fun websites when bored and you have time to waste before that tedious office meeting starts. Get laughing to pass the time and go to that meeting feeling enthusiastic and inspired.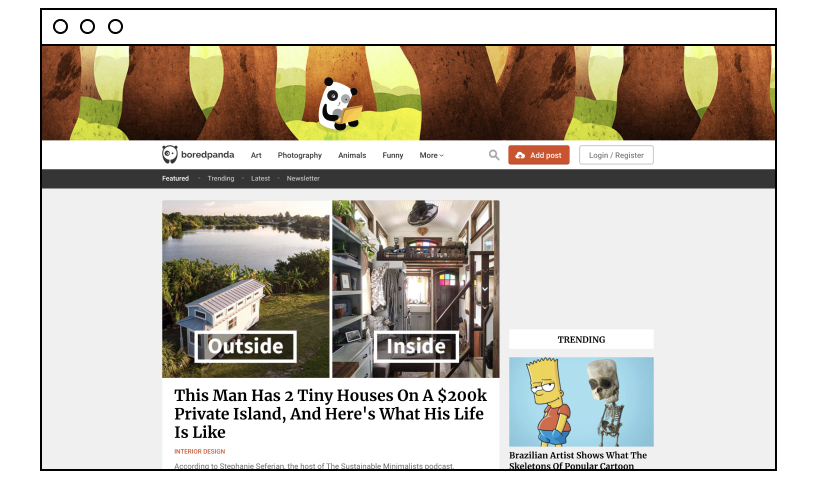 People love to share their funny, at times, weird stories to make other people laugh. Bored Panda gives these people the platform to do exactly that by sharing photographs and listicle articles describing their funny stories.
A Lithuanian blogger, Tomas Banišauskas started this site in 2009. He aimed to give other people the space to share inoffensive and fun artwork and stories. Bored Panda it may be called, but bored you won't be since it's one of the greatest "let time pass" websites.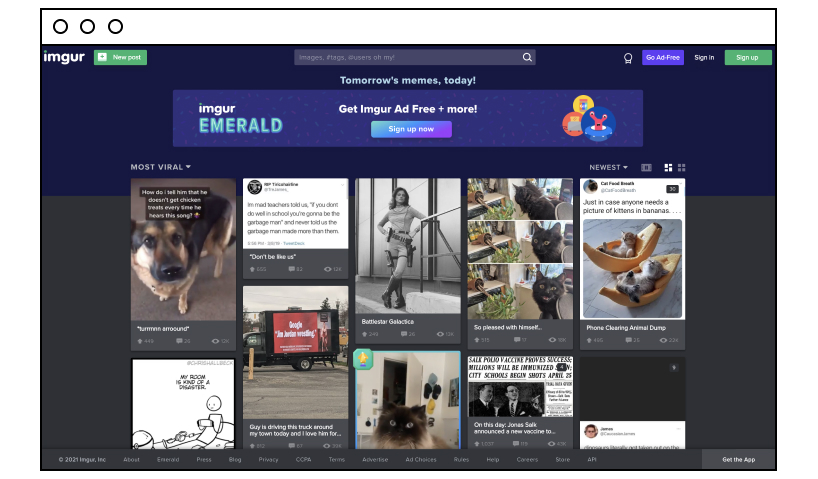 Here's another cool website founded in 2009 by Alan Schaaf. His purpose? To help users discover the magic of the internet by hosting a range of amusing, interesting, and otherwise pretty cool viral images and memes.
With so many images and memes being posted daily, you'll find some of the cool internet stuff made available by the Imgur community. There's never a dull moment when scrolling through this website.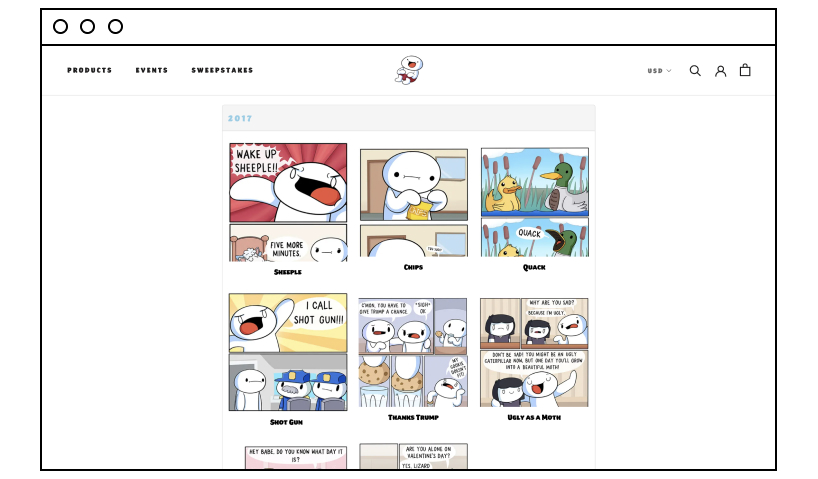 If you're easily entertained by comics, you'll enjoy James Rallison (otherwise known as The Odd1sOut dude) and his entertaining YouTube clips. Pass your time by immersing yourself in the world of this amusing author's take on life through his animated storylines.
This website includes all Jamie's comic magazines and loads of products he loves with his brand on it. Bring some amusement into your life and watch Jamie's comics come alive.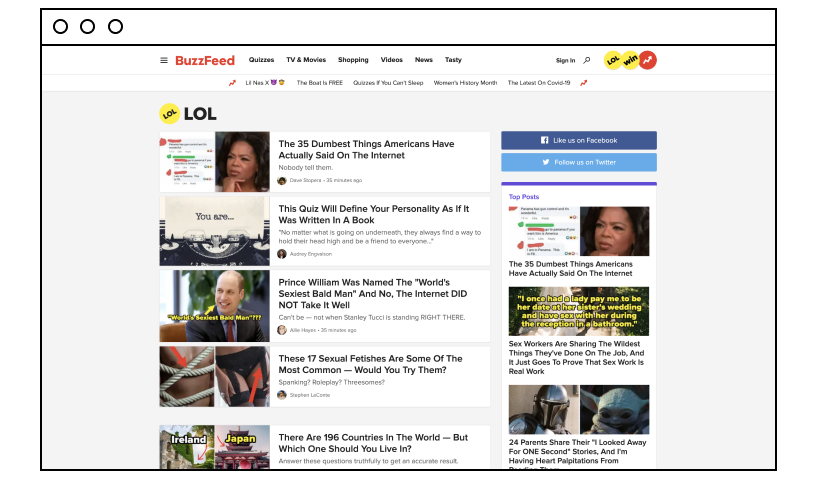 Some of the most entertaining websites include a wide range of topics, from real-day events to quizzes to shopping online. Buzzfeed not only keeps the boredom away, but it can give you some amusing moments too when you check out some of the craziest things people really do.
Have fun with this website. You won't run short of articles to browse, videos to watch, or keeping up with the latest news. And, we guarantee you'll always find something that'll get you chortling.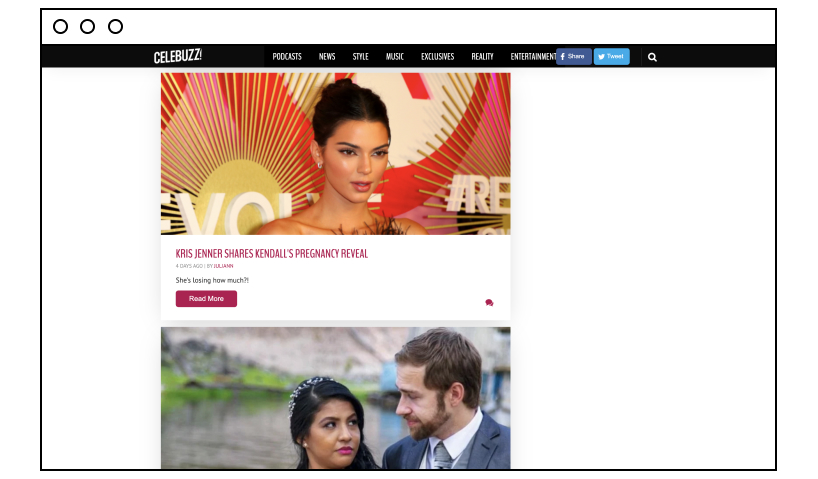 Join 9 million other visitors who get the latest, up-to-date entertainment news from Celebuzz. If you have to keep up with every move your favorite celebrity makes, you're likely to get it on this website. Launched in 2008, Celebuzz features podcasts, videos, news, and more to keep boredom at bay.
Celebrity fans will become enthralled by the world of celebrities. Here, you can get the latest gossip, relationship break-up, or simply have a good laugh at the antics that take place in the world of stars.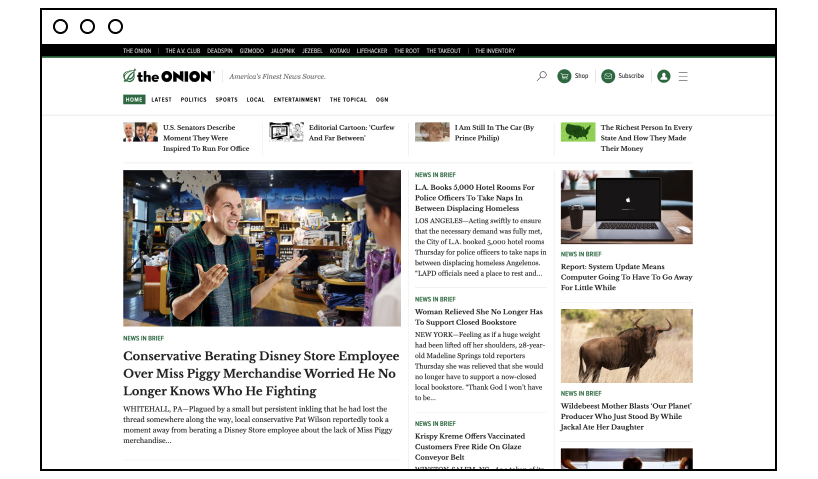 Do you incline more to the subtleties of satire? If so, then you'll be hooked on The Onion (if you aren't already). This website captures the essence of American news through its digital media format. However, while it makes claims to be the finest source of American news, be prepared to be entertained.
Even the most serious, current news headlines will have you laughing out loud, having your colleagues wondering just what is amusing you so much.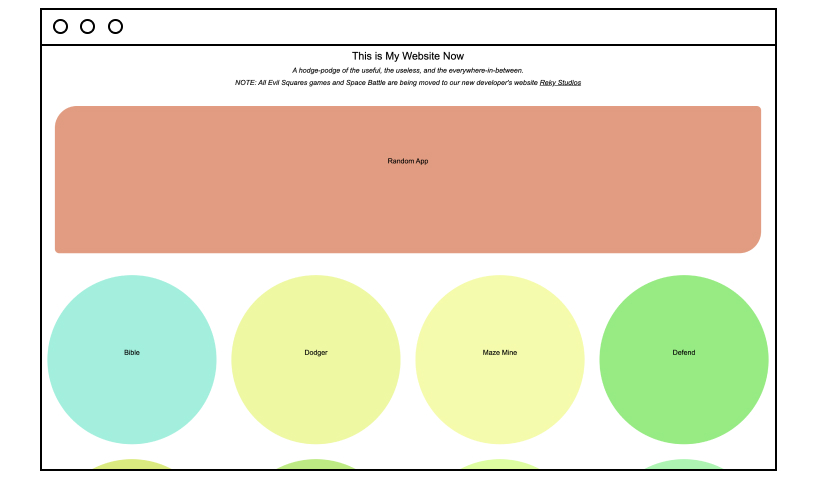 Some of the most awesome websites on the internet are the simplest, and This is My Website Now is not only fun but simple. How's that for being cool? If you're looking to spend 10 minutes copping out of life and having some useless fun, then go online and start playing on this website.
You'll find a range of games to play on your browser that'll certainly help you waste some time. You can forget about being bored for a while as you challenge yourself to Dodger, Maze Mine, and a whole lot more.
5 Interesting Websites to Google
Some of the most interesting websites can get you learning about the world, exploring fascinating topics, or simply upping your general knowledge.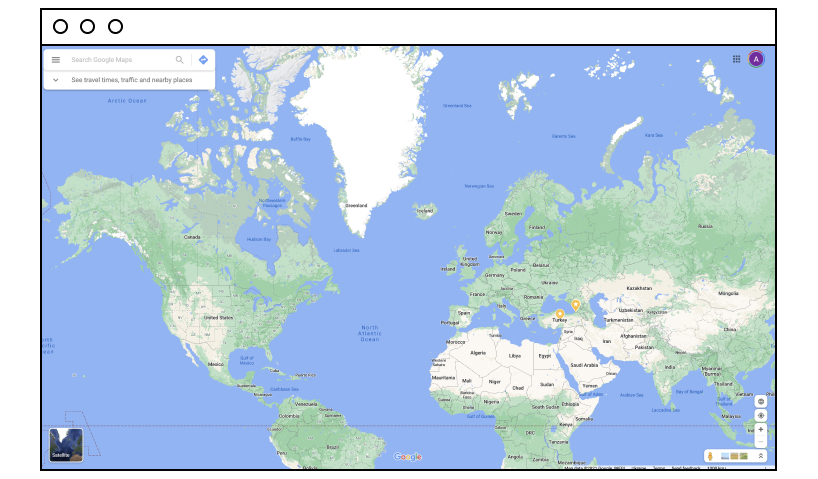 Not only is this interactive web mapping service great for getting you from A to B, but it allows you to explore just about every country, suburb, and street in the world. If your idea of learning entails discovering the map of the world, you can't go wrong with Google Maps.
This website gives you access to satellite imagery, 360-degree panoramic views of wherever you are in the world, and real-time traffic situations. Explore the world from the comfort of your chair and find out exactly where the Malagarasi River is.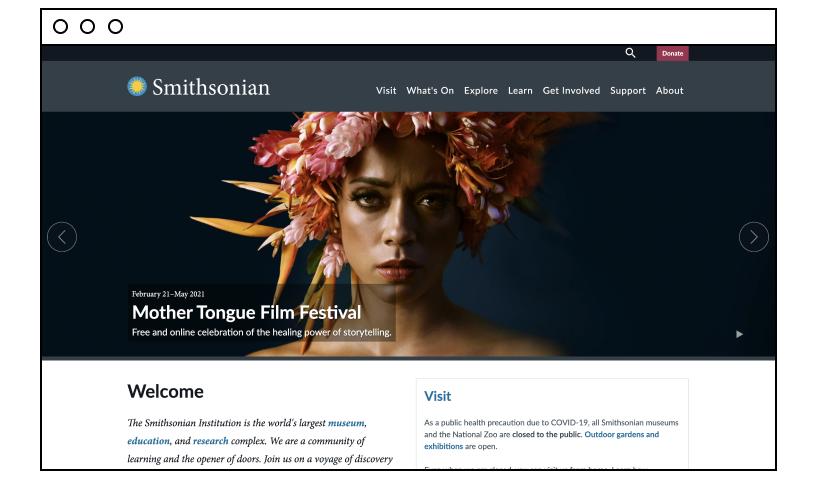 If you're looking for a website for things to look up related to anything to do with museums, zoos, education, research, culture, and more, well, Smithsonian is the place to go. This beautiful website will have you engaged for hours as you explore a range of interesting topics.
The website has a blog, many resources for both educators and kids, podcasts, stunning photographs, and mobile apps, so you get to take Smithsonian with you wherever you go.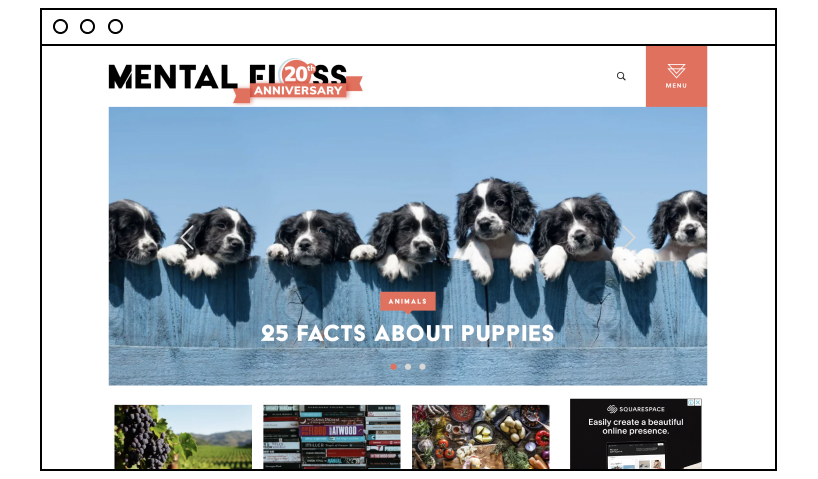 If you're a curious person and like to explore the internet, you'll stumble onto Mental Floss. This site is full of wacky and interesting facts. It also answers some of your biggest life questions and has stories that'll not only have you engrossed but also wanting to share with your friends too.
This has to be one of the most favorite websites millennials worldwide enjoy. It covers interesting facts on a huge range of topics such as science, history, music, language, and pop culture.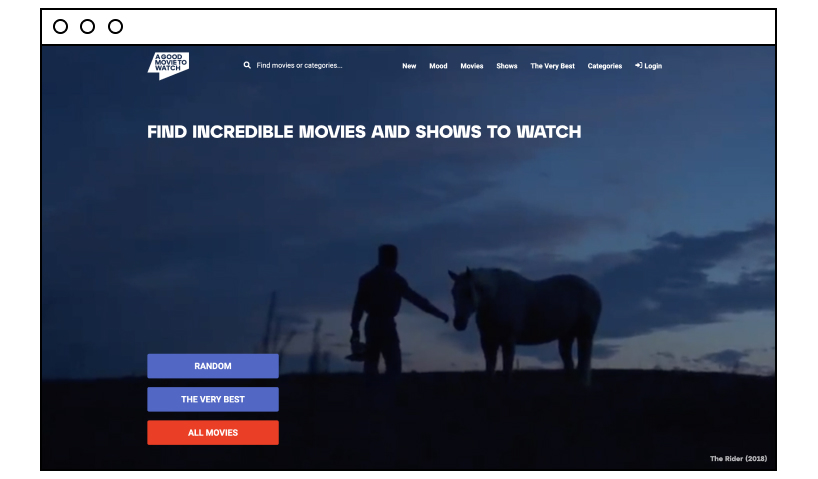 This one is for all the movie boffins out there! With so many movies to watch, it can sometimes get challenging deciding which one to watch next. This is where this website called A Good Movie to Watch steps in. It's full of interesting information on every possible movie there is to see.
What's more, this is one of the good sites that go out of its way to help you source the movie. It might be Netflix, HBOMax, or Amazon Prime, but one thing is for sure, and that's you won't be left hanging trying to find a movie to watch.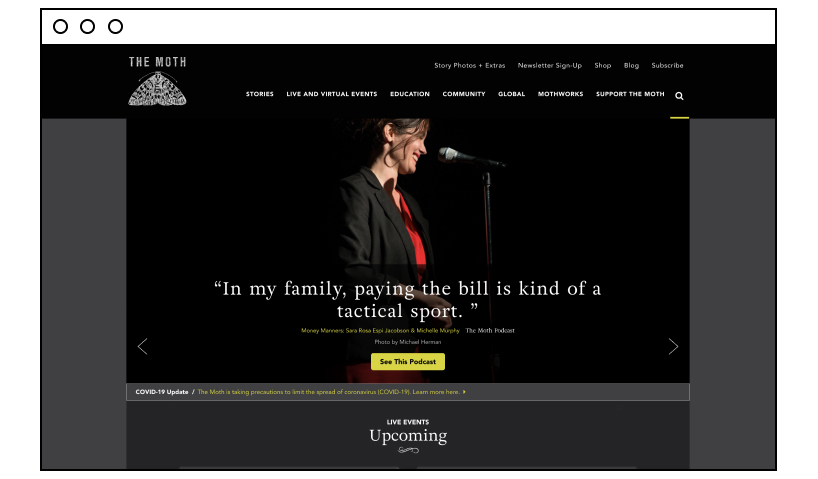 Are you fascinated by real-life stories? Do you get inspired hearing about how someone else overcame a challenge or took up a new hobby? The Moth is a non-profit group in New York that aims to use the art of storytelling to captivate its online audience.
Watch live or virtual events as real people share real stories to inspire, empower, or simply fulfill your need to learn more about others and their lives. You can even pluck up the courage and share your story with The Moth online community.
4 Favorite Websites to Check Every Day
Some of the best places on the internet allow you to connect with others sharing similar interests to yours. These favorite websites are ones that you can't help but check in every day because they give you so many fun things to read online.
Where would the world be without Reddit? This website opens up a whole new world for you online as you connect with people who are just as fascinated as you are in a topic. The online community ranges from people who are passionate about smoking meats, brewing coffee, dogs, cats, vintage cars, and so much more. The list of shared interests is endless.
Once you start engaging with the Reddit community, you'll be checking in every day to find out the latest development or discussion in your field of interest. Plus, you get the chance to score a person's interaction based on its relevance and usefulness to you.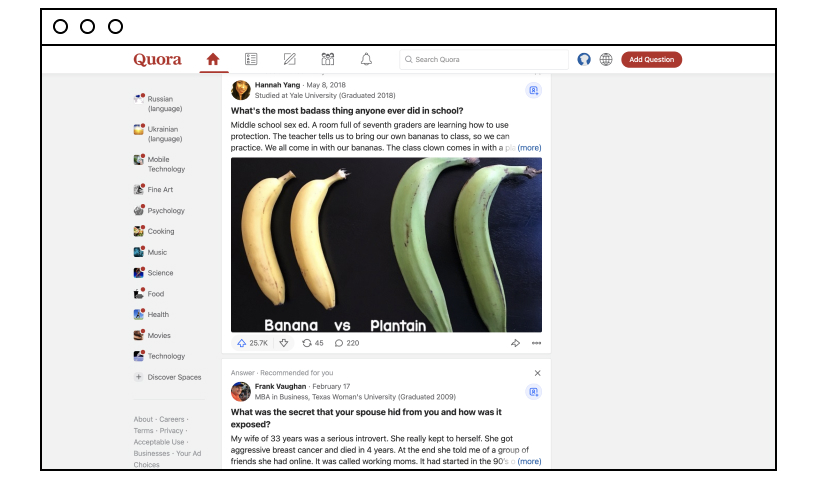 The Quora website works on the basis of the question and answer principle. In other words, it's a great site for gaining and sharing knowledge. You get to ask a question, and then it's answered and followed by other people curious about your question.
The answers may simply be opinions, but they can also be factual. This site allows for interactive engagement between like-minded people interested in learning more about the world around them.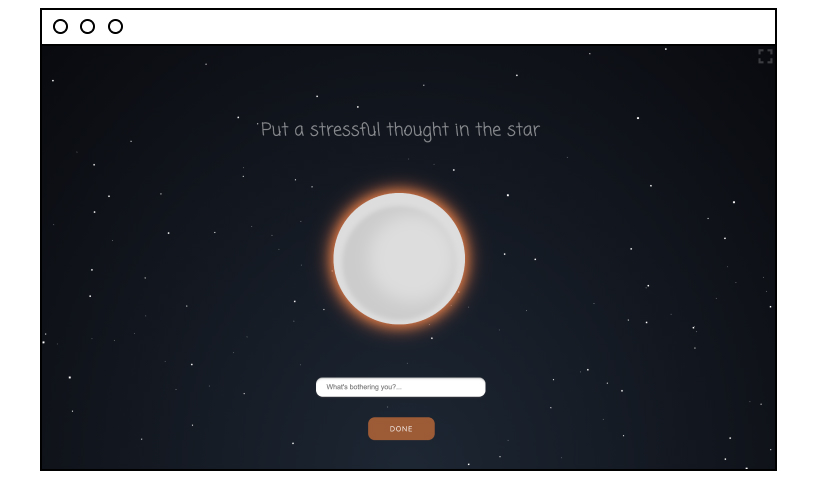 Have some internet fun with this meditation website. Pixel Thoughts helps you to meditate on a daily basis without the struggle. This delightful website gives you 60 seconds of meditation to carry out whenever you need some time to destress and get connected again in a calm state of mind.
The next time your spiritual guru tells you to up your meditation game, tune into Pixel Thoughts. It will be your most favorite website to connect with every day. Check it out and get breathing again.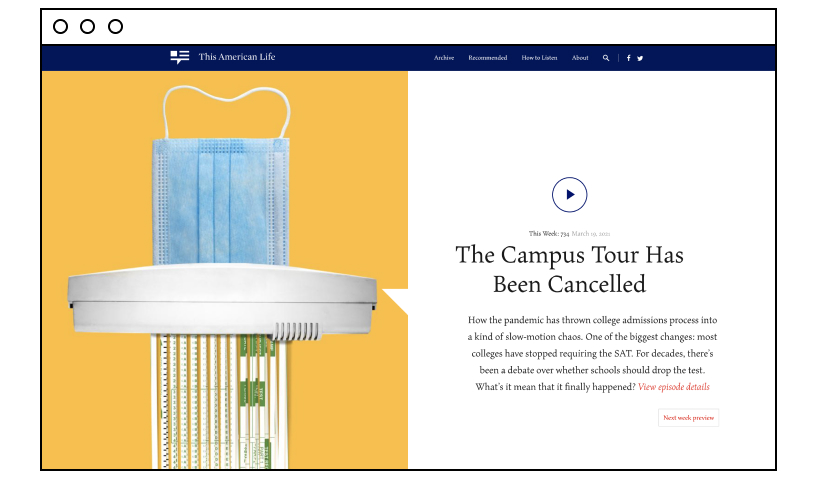 One of the things to search when bored is the This American Life website. It will take you out of your boredom so quickly as you trawl through literally hundreds and thousands of fascinating stories. Aired weekly, this website captures all the episodes, keeping you connected with the American people and their lives.
You'll find videos of speeches, animated stories, live events, and music videos. You can listen via the website, the podcast app, or on the radio. The archive is easy to use, and you can check out a different story every day. Don't miss it.
Final Thoughts
Browsing online is one of the best ways to waste time and keep boredom away. You can find some of the coolest websites to visit in 2021 in this list of 16 cool websites. Some will have you laughing, while others will tweak your interest in all matters such as science and history. And, if it's the connection you're looking for, then we've got the websites for you to check in with every day. Have fun and enjoy this list of cool websites for 2021.