They say laughter is the best medicine and whether you are feeling down in the dumps, downright bored, or need to take a break from your work, having a good giggle can refresh your mindset and keep you feeling positive.
We are all guilty of spending too much time on our screens. While it can be important to use your break time to grab a coffee and stretch your legs, sometimes just a few minutes where you can shift your focus away from that complicated spreadsheet or the monotony of emails awaiting a response can be just as helpful.
The good news is that there is so much great content out there. Content that enhances your knowledge or presents you with weird and wonderful facts, content that warms your heart and makes you genuinely laugh out loud.
Building a funny website has never been easier and with the Boxmode website builder, you can have yours set up in no time.

Below we've put together a list of the best funny websites that are so darn entertaining, you'll find it hard to prise yourself away. If you are looking for bizarre news, satirical articles, hilarious graphics, and more – get ready to bookmark these excellent sites.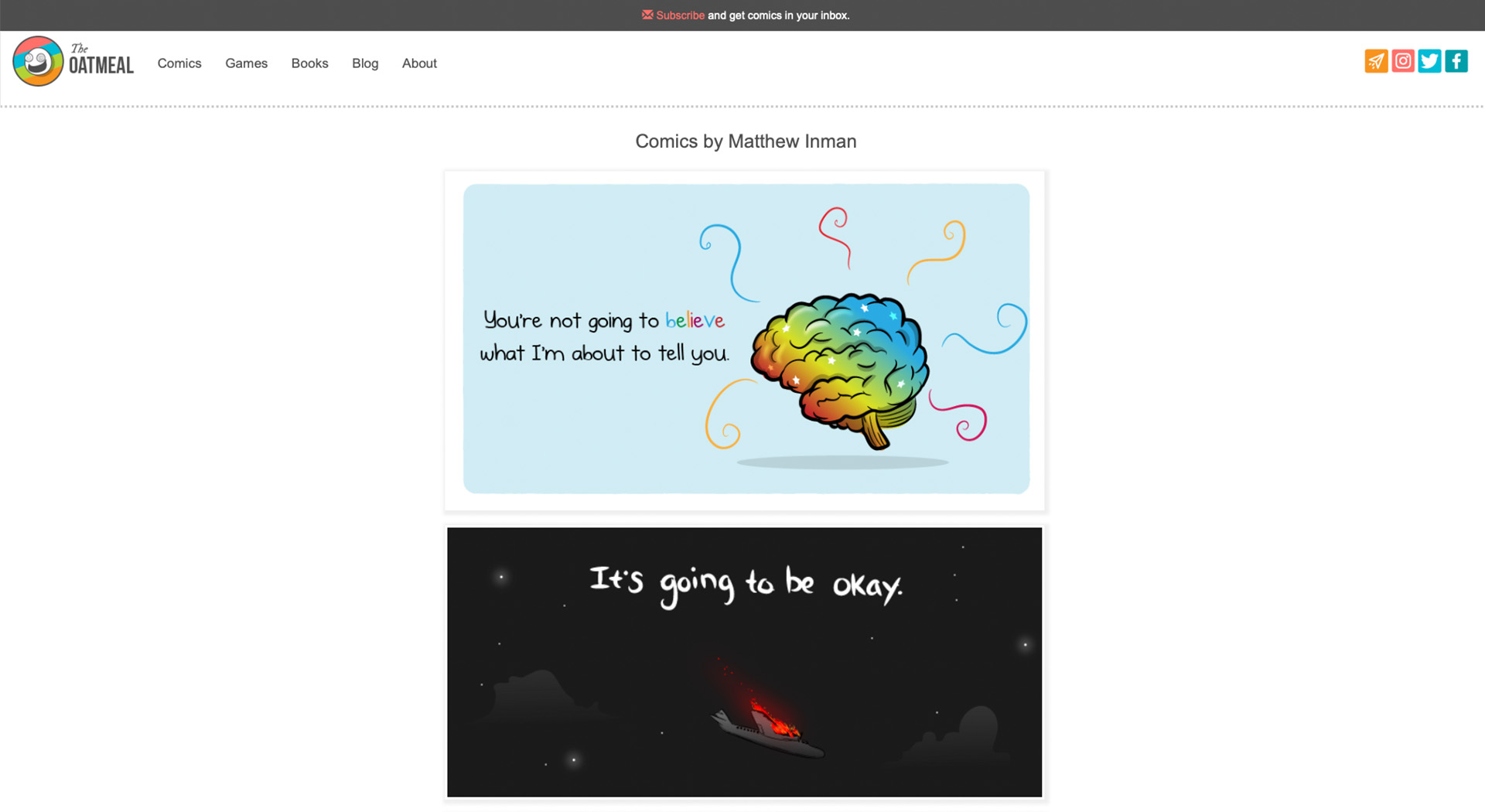 The library of content The Oatmeal offers is extensive, meaning that there is something for everyone. More often than not, you'll want to read the stuff you find time and time again and then share it with others, barely able to contain your amusement as you hover over them delightedly, waiting for them to collapse into a shuddering puddle of mirth too. It's smart, sarcastic, and genuinely hilarious. Posts are delivered in the form of comics and are well worth checking out, but be warned that once you start, it might be difficult to stop.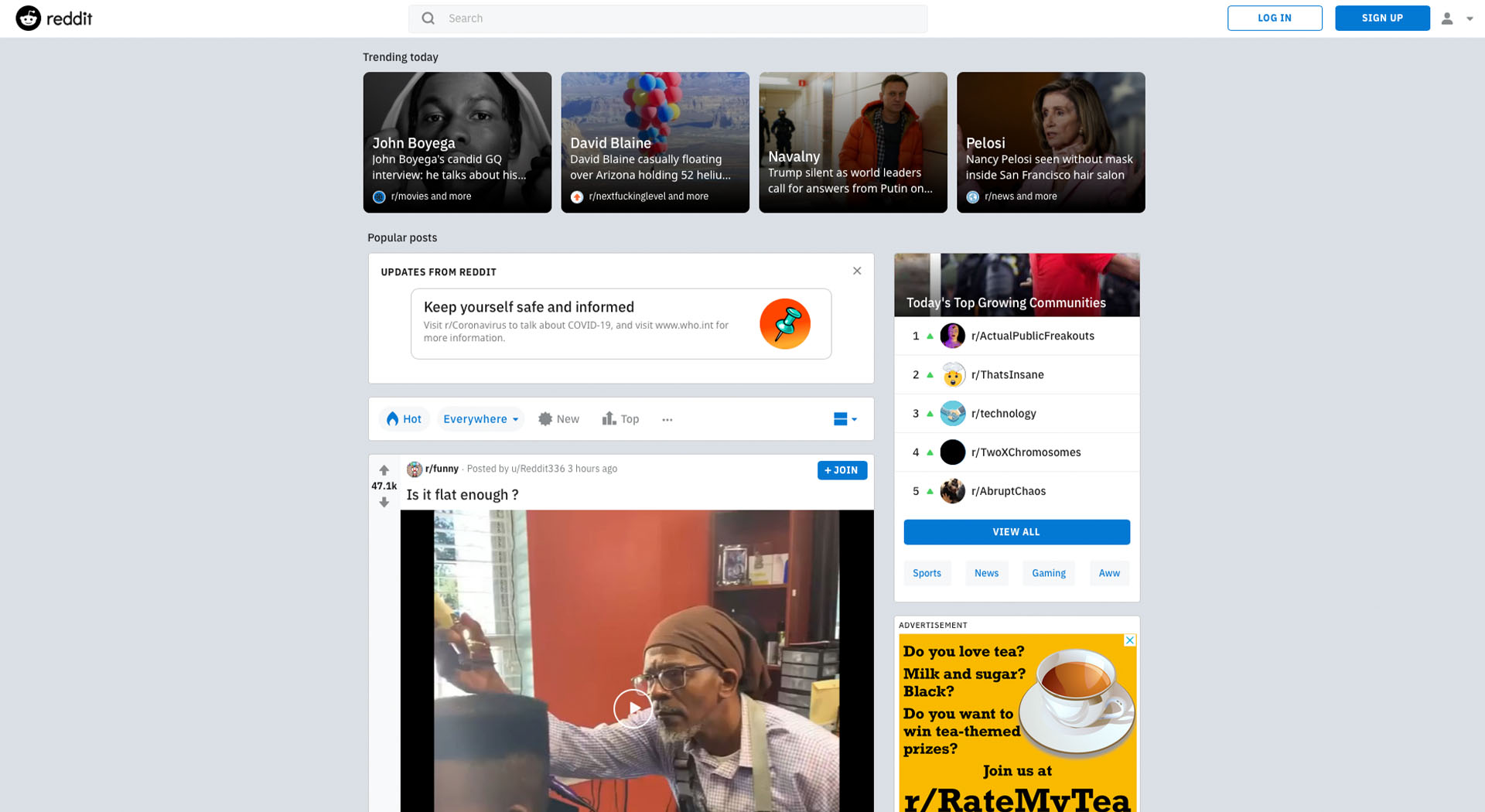 Reddit is hilarious for a myriad of reasons. It's funny because, as it turns out, people are peculiar and want to ask a lot of weird questions and post a lot of strange content about many bizarre things.
In essence, Reddit works as a community message board. Everyone is invited to share their tuppence-worth in the form of questions, stories, videos, links, images, and so on, and other users can comment. The results can be moving, informative, and exciting, but more often than not, they are just really, really amusing.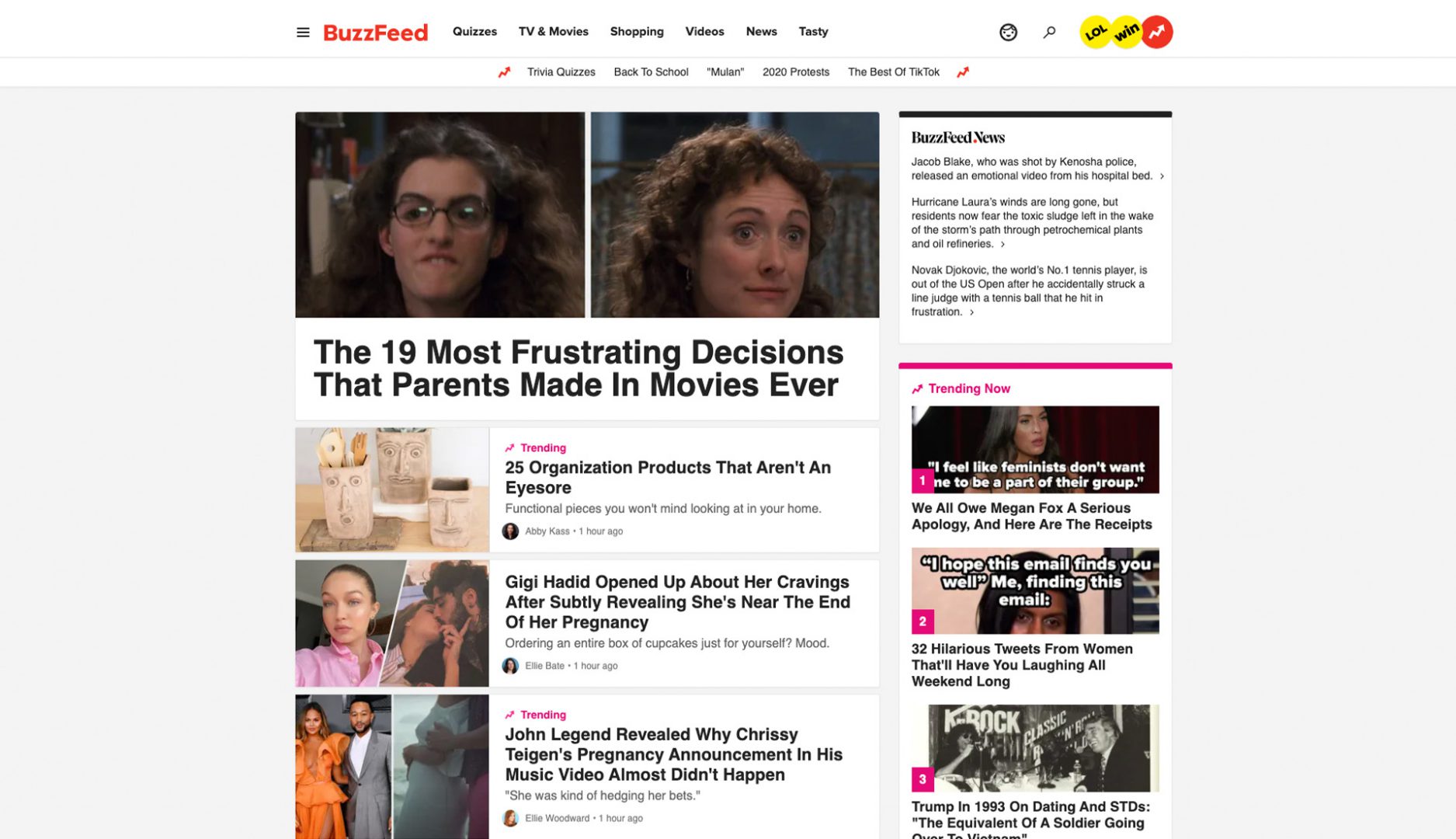 BuzzFeed is the ideal site if you have 2 minutes to spare and want to find a witty take on something topical or a piece that points out everyday life's ridiculousness. We love BuzzFeed because it provides loads of entertainment, from celebrity news to DIY hacks. However, it's another great one to dive into a little deeper by checking the comments section of the articles. If you are the kind of person who gets their kicks from reading how others get totally, lose-the-plot furious about things that shouldn't make anyone that mad, you will not be disappointed.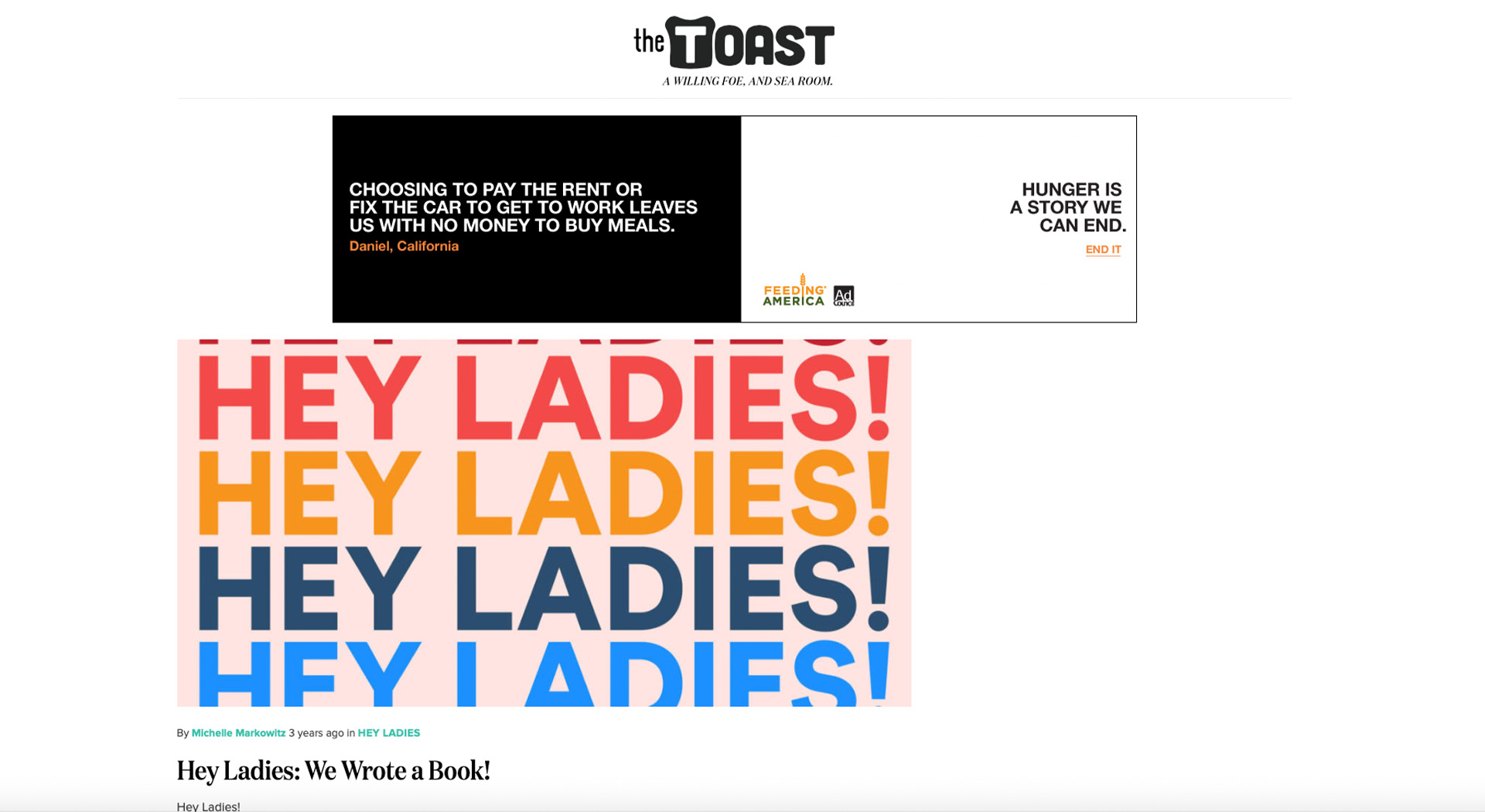 To give you an idea of what the Toast is all about, check out their About page, which is as witty and bizarre as the kind of content you'll discover when browsing the site. They post a daily blog of entertaining fiction writing that is part real life, part made up and just really weirdly moreish. If you like the stranger things in life, this site is one for you.
If you love a good gif, are the queen of the memes, or get animated by animations, then Imgur will be right up your street. This free, file-sharing site allows you to upload images and find the perfect material to amuse your colleagues, friends, or just yourself.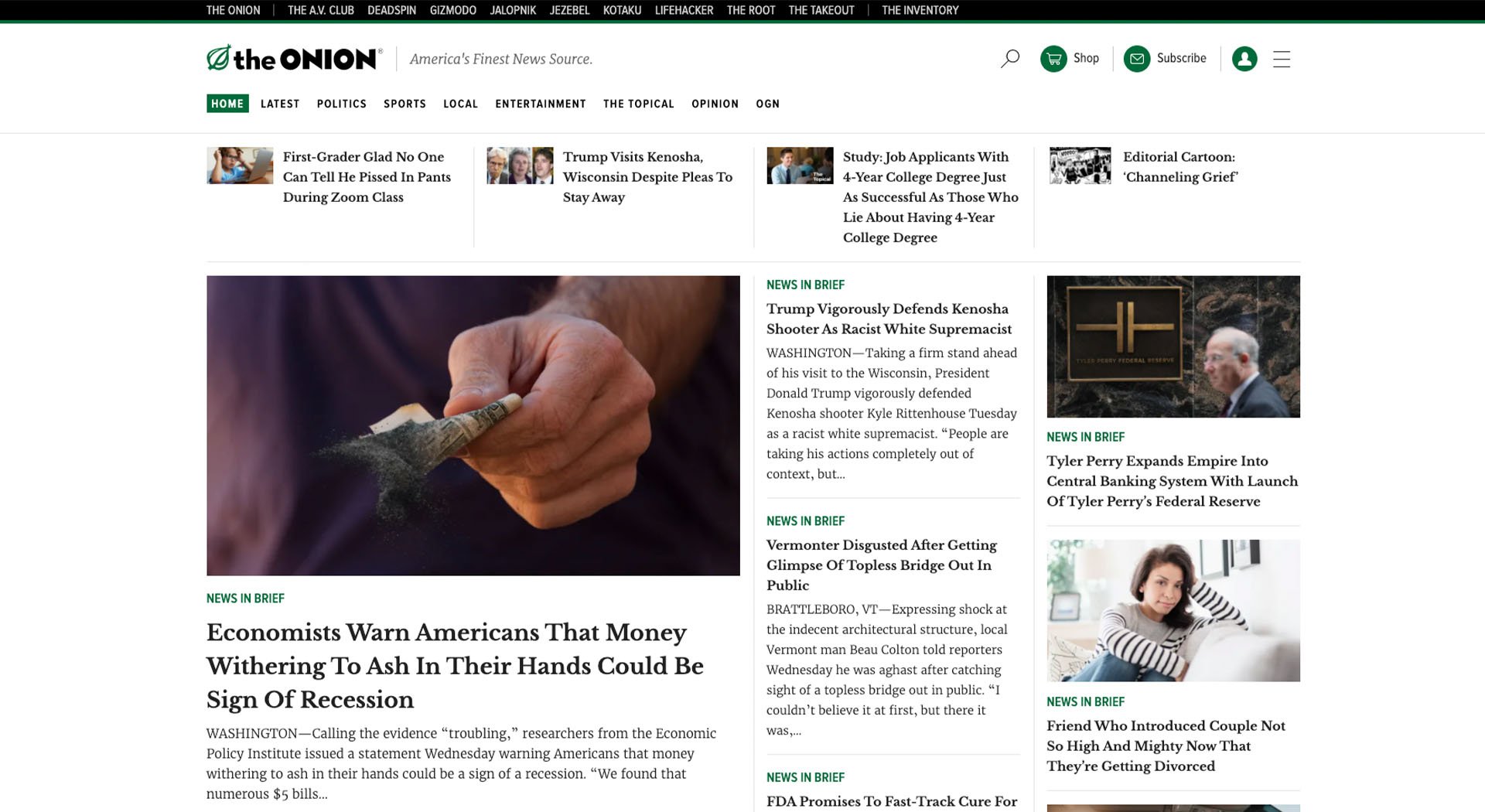 Satire lovers are probably already familiar with the work of The Onion. Still, for those that aren't, it's a satirical online newspaper providing readers with consistently laugh-out-loud articles with headlines that will have you spluttering your cuppa all over your newly washed shirt. So if you have some time to kill and enjoy the kind of witty sarcasm that The Onion is famous for, this is the perfect site to do just that.
If you love the Onion, another pseudo magazine that makes for seriously entertaining reading is Cracked. This website examines pop-culture in a whole new light and will make you question just how ridiculous a lot of it is. What's excellent about Cracked is that they are not afraid to say what everyone else is thinking. It's the slightly drunk uncle at the wake of a relative no one in the family really liked. It's snarky, witty, and content is delivered in a mixture of articles, videos, comics, and blogs.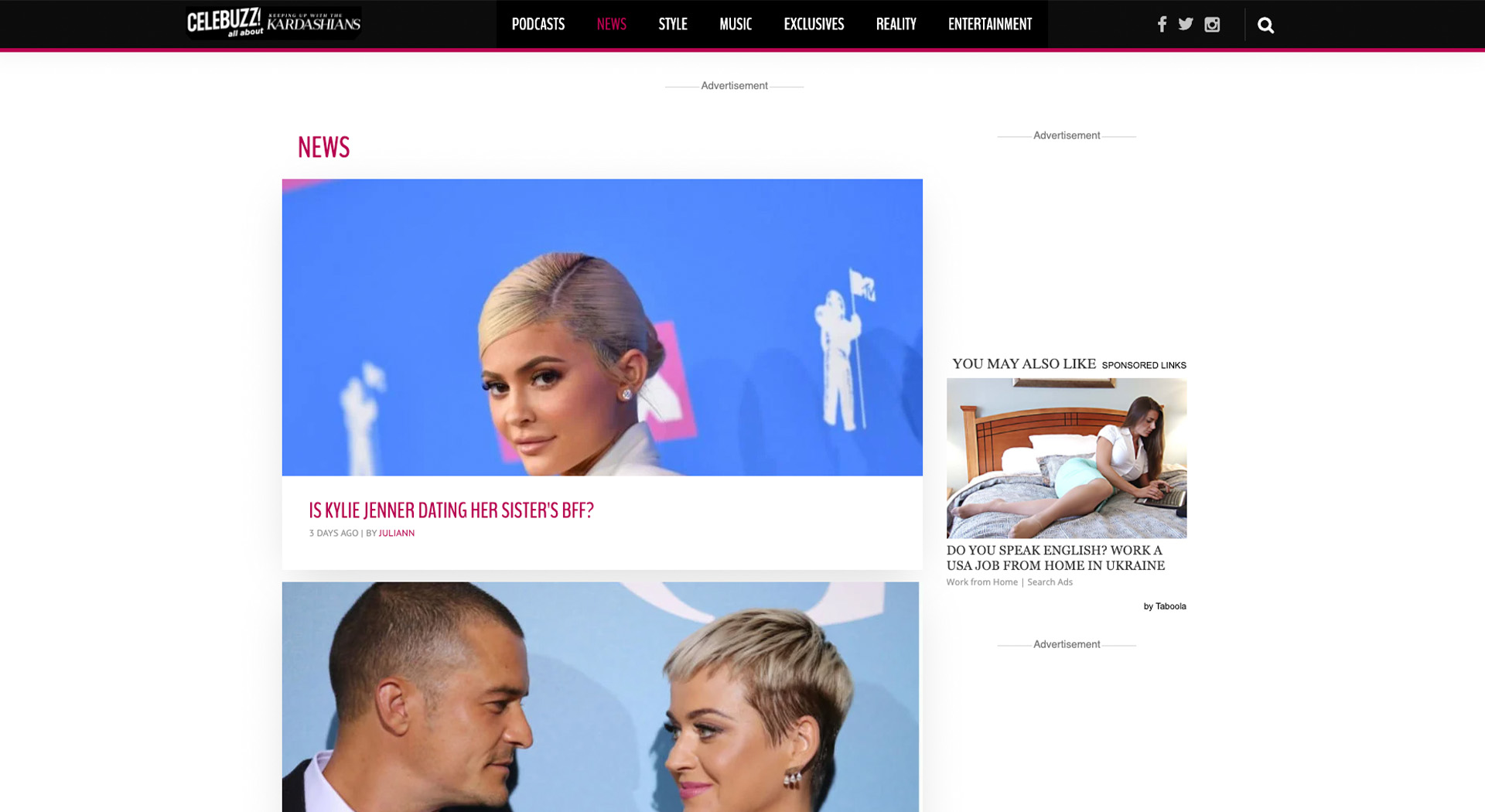 For the celebrity lovers (and indeed the haters) amongst us, Celebuzz is a hilarious site that pokes fun at a vast range of celebrities. Let's face it; we've all thought that celeb behavior is a little ridiculous at times. Whether it's bizarre routines, diva behavior, crazy rumors, or just insane outfits, Celebuzz is first on the scene and isn't afraid to make fun of the rich and famous – everyone is fair game.
Last but by no means least, we have Cat Bounce. While you aren't exactly going to spend hours on this site (or maybe you are, we're not judging), Cat Bounce embodies the weird wonderfulness of the World Wide Web in all its glory. It's simple, strange, and oddly hypnotic. It does what it says on the tin. Want to spend some time watching cats bounce around your computer screen for no reason? Cat Bounce is the site for you.
These nine funny websites are perfect for those who want to take a break from work, find some seriously entertaining content, or love the strange offerings of the internet in all its forms. So next time you have some time, make sure you check them out!