Over the years, there have been some huge advances in design and technology. This means that if you want your website to make an impact, you need to stay ahead of the times. Using a smart web builder such as Boxmode is the ideal tool to create a website that will get you noticed.

Keeping your website fresh and contemporary, as well as taking advantage of all the latest elements to make your website ultra-modern, will impress your customers and keep them coming back for more. For a slick, smart, visually appealing website with all the bells and whistles that make it intuitive to navigate, staying on top of the latest web design trends is crucial. So let's discover what they are.
Interestingly enough, some of the most innovative and popular designs for 2021 aren't those that promise to have us slack-jawed and fawning over their technological advances but instead offer a combination of practicality, simplicity, and realism. This goes to show just how integrated browsing the web has become in our lives. Visiting websites is a part of daily life, and that's why the vast majority of people who spend so much time looking at them want a breath of fresh air injected into web design this year.
These are 10 significant web design trends emerging in 2021, and any savvy business owners should attempt to adopt them into their own site designs as soon as possible.
Parallax animation
To achieve parallax animation, page elements are either in the foreground or in the background. The background elements move slower than those in the foreground. This creates a sense of depth and spaciousness not seen before. The resulting effect immerses the viewers and draws them into the site, involving them, surrounding them, and capturing their attention. Take a look at Alex Dram's website to see how it's done.
By the way, all Boxmode's templates offer parallax features, so you can try out how it works for free by simply following the instructions from our Help center article ("Editing the section" paragraph).

Big typography and product closeups
Another web design trend to jump on board with is getting close to products and drawing attention to them with large, bold, contrasting typography. Visitors want to see what the site offers them, no gimmicks, no fuss. In this way, presenting products is becoming increasingly popular – showing brands to be bold, transparent, and genuine. Ultimate Ears does just this – and it works.
Rotating animation and user interaction
To add a fresh, modern look to your website and stay in line with the latest trends in web design, including rotating animation is a great way to stay on point. Many designers choose to implement this element on the homepage to show visitors they mean business and entice them to look at what else the site has to offer.
A new image whenever a visitor skips from one page to another creates a sense of fun and intrigue and tells the reader the brand is cool and contemporary. Allowing users to interact with the page is another smart trick to keep them onsite longer. If a user can interact with a design in a fun way, perhaps making it stretch or grow or moving it around, this invites them to play. Users can immerse themselves in the design, interact with it, and so will stick around for more time. Co.bo does this very well.
Neumorphism
Neumorphism is a minimalist's dream. A softer, shinier visual experience creates a vacuum-packed kind of effect, one that people are going wild for in 2021. The term is a mash-up between new and skeuomorphism. Skeuomorphism is a design style that takes familiar, old-fashioned materials and elements and revamps these to create a more contemporary design.
Neumorphism is about creating designs that mimic physicality by using selective drop shadows and overlaying the design with semi-flat colors. The result is an embossed, extruded look that is tactile, playful, and captivating. Designers use simple, repetitive shapes and pale colors with low chroma with color gradients, subtly manipulated to draw attention to specific design elements. Search bars, CTA buttons, and text boxes are all getting this makeover. Check out this dribble shot by Alexander Plyuto for an excellent example of how to put this into practice.
Abstract art
Abstract art is making a significant impact on web design trends in 2021. Savvy designers are revitalizing the simplicity of geometric shapes such as circles and squares. However, they are using them as a basis for much more intricate, complex compositions. These designs promote a sense of liberation, artistic license, of being set free.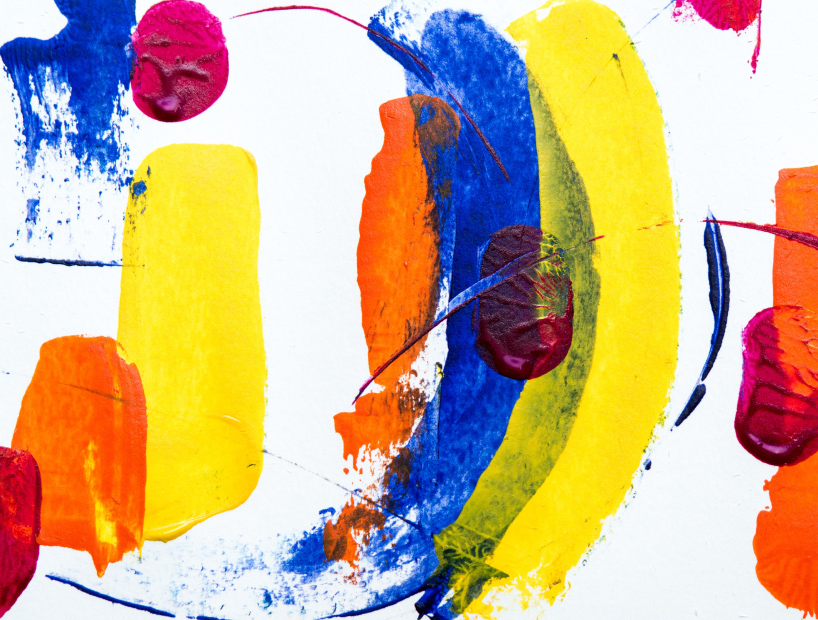 There is a certain emotional spark that exudes from such designs, with or without figures of people. Vibrant colors pulsate from the screen and invite you to dance; the web pages jump from the computer, full of life, and urge the viewer to take part or act.
Carefully chosen colors
We spend a considerable amount of time looking at our screens, and web designers know this. Between working at our computers, browsing online, and looking at our phones, average screen time is set to increase.
However, we all know that spending hours online isn't always the best option for our health. That's why designers have increased interest in coming up with ideas to help make our browsing experience more physically comfortable. Eye strain is a common complaint. The simple fact is businesses want you to spend as much time as possible on their sites. Designers who have chosen a careful color palette that is less likely to wreak havoc on the viewers' eyes are just a smart option.
Softer, feel-good colors that evoke a sense of calm and relaxation are increasingly popular. Forget jarring contrasts and attention-grabbing neons. Instead, the most contemporary web design trends reveal calming greens, soothing pastel blues, and warm natural browns and pinks. Take a look at the Calm site for inspiration.
The COVID-19 Impact
The world has been in limbo since the COVID-19 pandemic struck. With numerous lockdowns, people have taken to their computers. Browsing the web has become a sort of refuge, a place to escape and get lost in when the outside world has become so limited. Events, meetings, and social interactions have all moved online, and many businesses that have had to close their physical doors have turned to selling online as their salvation. Many designers have had to create innovative, impactful web designs that show the best of these businesses that appeal to their customer base.
Web design trends have also seen a rise in sites created to support a particular social or environmental cause – both Covid-related and not. The need to connect, to rally around one another, and to fight for the causes close to our hearts has never been more critical, and website designs reflect this.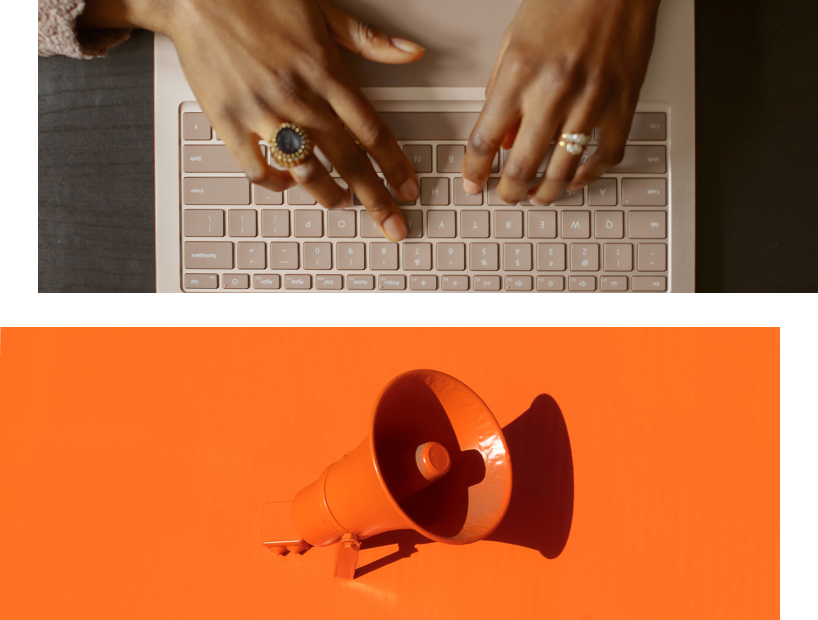 Many brands have also made more of a push toward letting their values and ethics be heard and have taken a stance on important contemporary issues such as community, sustainability, and equality. Brands are more willing to use their online presence to push their social causes and use web designs to make an impact, to clamor for attention, and to persuade.
Physical products turned digital
One of the most prominent trends in web design this year is creating sites where designers are taking physical media and creatively turning them into digital interpretations. This is extreme realism, in the shape perhaps of a smear of nail polish on a page or wall paint, seeming to drip down the screen itself.
Products are central to many businesses' websites, and showcasing these in such a way can be surprising and unexpected. The design comes alive yet simultaneously is more integrated into the everyday lives of the audience. This blending of the digital world with our physical reality is another nod to websites' prominence in our day-to-day lives.
An onboarding revamp
When visitors arrive on a landing page on your site, you have a small window of time to persuade them to do what you want them to do. Whether that's browsing, clicking a link, signing up for something, or buying a product. If the site is well designed, this can make all the difference between taking action and the next step to becoming a customer and a hasty exit, never to be seen again.
User experience is entwined into web design and is critical in influencing how a visitor will behave. This is why 2021 web design trends have seen a sharp rise in the use of intelligent customer questionnaires to help create a unique and tailored experience from the outset. These questionnaires help to inform the business about what the customers are looking for and guide them appropriately through the site. Friendly multiple-choice questions help to ascertain the visitor's personal preferences and then provide an opportunity for the site to present suitable products accordingly.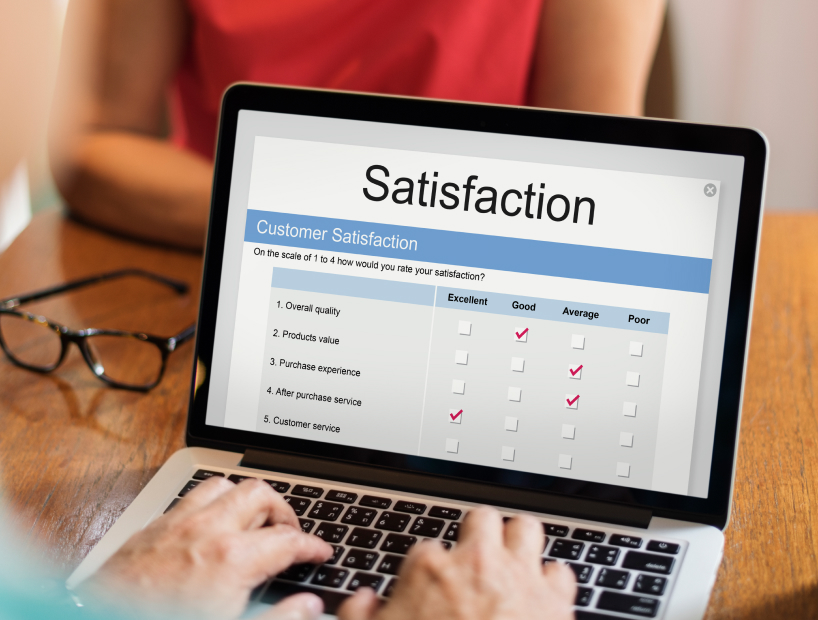 In terms of design, this equates to additional landing pages that work like a series of cards, flipping one after the other via animated transitions rather than clicking through from page to page. They are interactive and effective in helping customers feel as though their individual needs are important to the business, and they are being offered a personalized service from the moment they arrive.
Three-dimensional color schemes
The latest trends suggest that color schemes will continue to be essential and influential in web design for 2021. Gradients have been around for a while now, but their popularity and prominence in contemporary design continue to increase. Color transitions are becoming more lifelike, with three-dimensional elements seeming to pop right off the landing page and into your living room, office, or wherever you're set up. Saturated colors that make pictures come alive are a big deal.
Fine shading around edges helps to accomplish a rounder feel to icons to help them really pop. There has also been a move away from neat transitions of gradients in favor of background blended colors that are both flawed and natural.
Apple's Big Sur is a fine example of how a site might achieve this with plenty of deep shadowing, gradient work, and, natural, razor sharp graphics to boot.
These website trends are here to stay. So if you are hoping to create a site that visitors take notice of, try to incorporate some of these popular techniques and elements into your site design for maximum effectiveness. Building a new website is an exciting time and is your opportunity to display your products and services, reach new customers and create brand awareness. You might not be able to incorporate all these trends into your site, but by learning about your demographic and considering what will work best to show your offering in the optimum light, you can pick and choose the most appropriate trends for you.
By keeping abreast of the current trends and updating your site regularly, you demonstrate that you are a modern brand, willing to give your customers the very best user experience when they land on your site.
Remember, these trends show us that it is where realism meets wonder that you can make creative, innovative designs that seem fitting for the real world – and your users are sure to thank you for that.