When selling a product or service in an online store, you'll need to use a secure business payment solution that makes it effortless for your customers to make their purchases. Payment solutions are services that handle payment information and facilitate transactions between your business and customers. Many can be customized to match your website's color scheme and design for a professional-looking appearance.
If your customers are confused or frustrated at any point during the checkout process, they are likely to abandon their cart. The average cart abandonment rate is 68%, which equates to a huge loss of potential sales.
Some customers place items in their baskets with no intention of completing the purchase, but many clicks away from a website because the checkout process is unclear, slow, or doesn't feel secure. According to the Baymard Institute, optimizing your site's checkout can improve your conversion rate by up to 35%. Selecting the best payment solution is the first step.
10 Trusted Business Payment Solutions To Consider
1. PayPal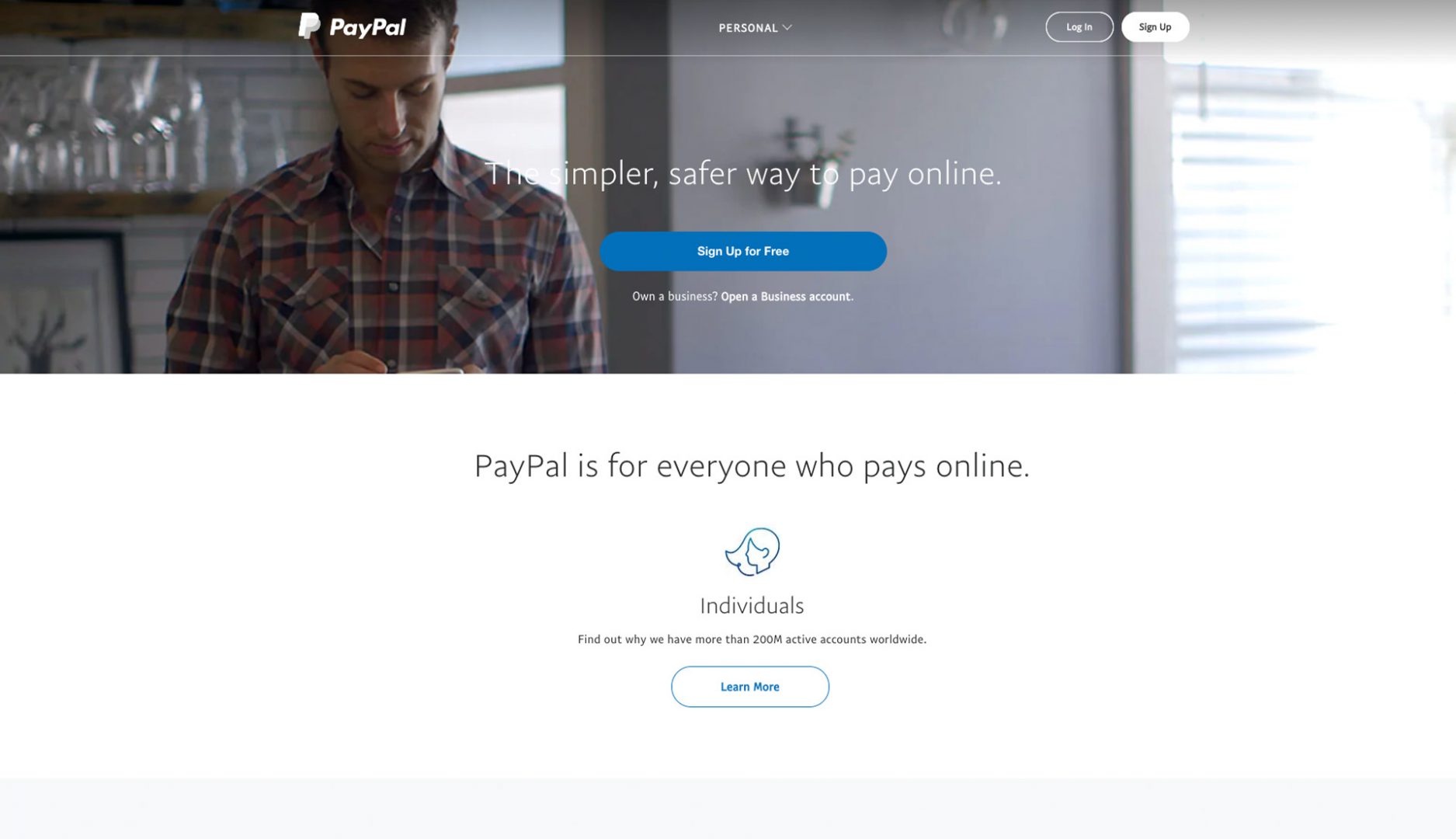 PayPal is the best-known and most widely used online payment solution trusted by over 300 million users, so your customers know that their data is secure. PayPal works in over 200 countries, so it's useful if you want to expand your business to new regions. You can accept all major credit cards via online invoicing, mobile devices, email, or your website. It's simple to integrate PayPal on your site using a few lines of code or via another e-commerce payment platform.
2. Stripe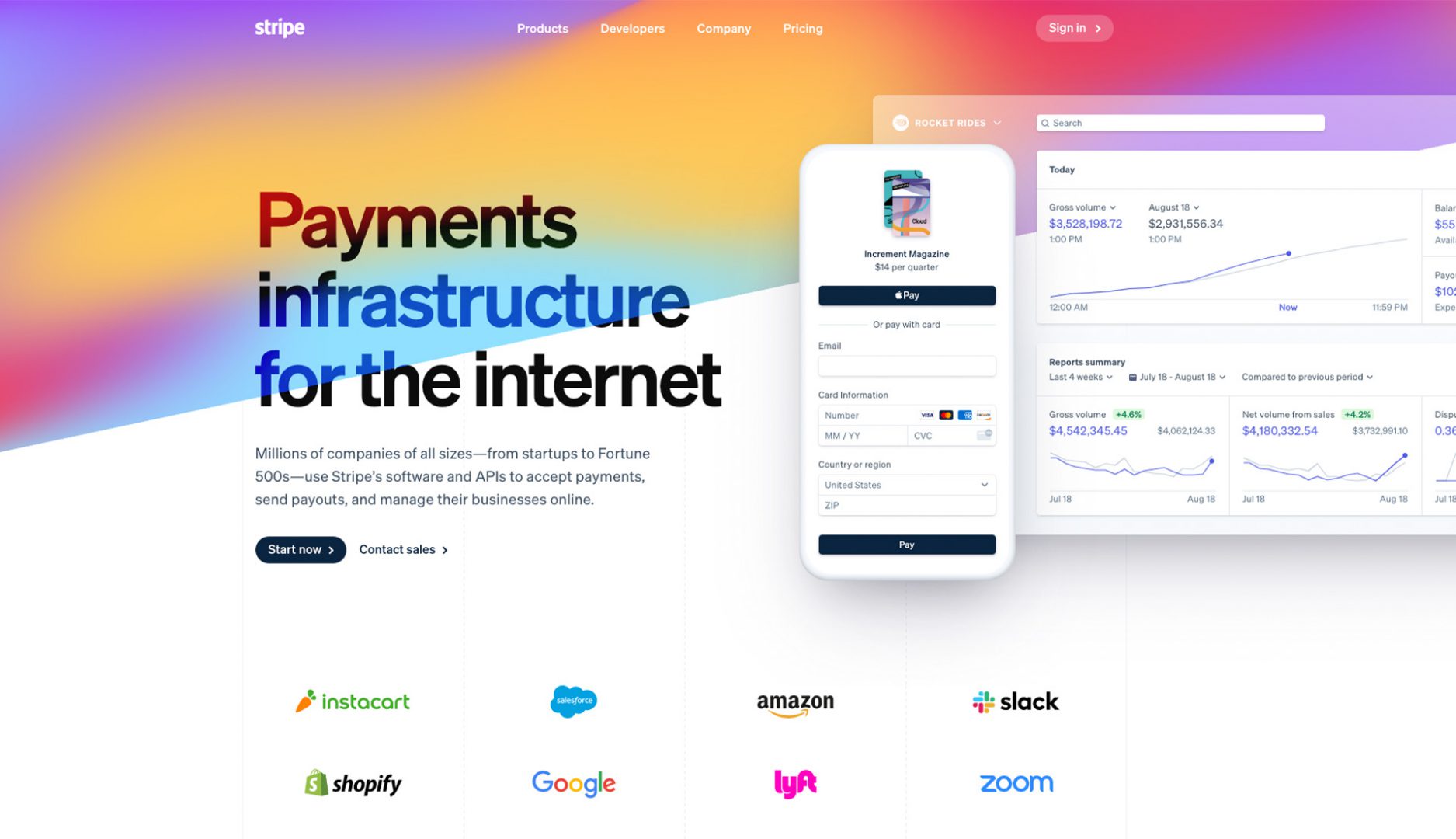 Stripe is a flexible payment solution that lets you accept common forms of payment, including credit cards and digital wallets. Stripe offers tools that give you more scope for customization compared to many other online payment gateways. For example, its Stripe Elements UI toolkit lets you create custom payment forms that look good on any device. If you want to start a subscription-based business or marketplace, Stripe has everything you need to get started. It's a big player in the e-commerce space; 90% of US adults have made purchases from companies using Stripe.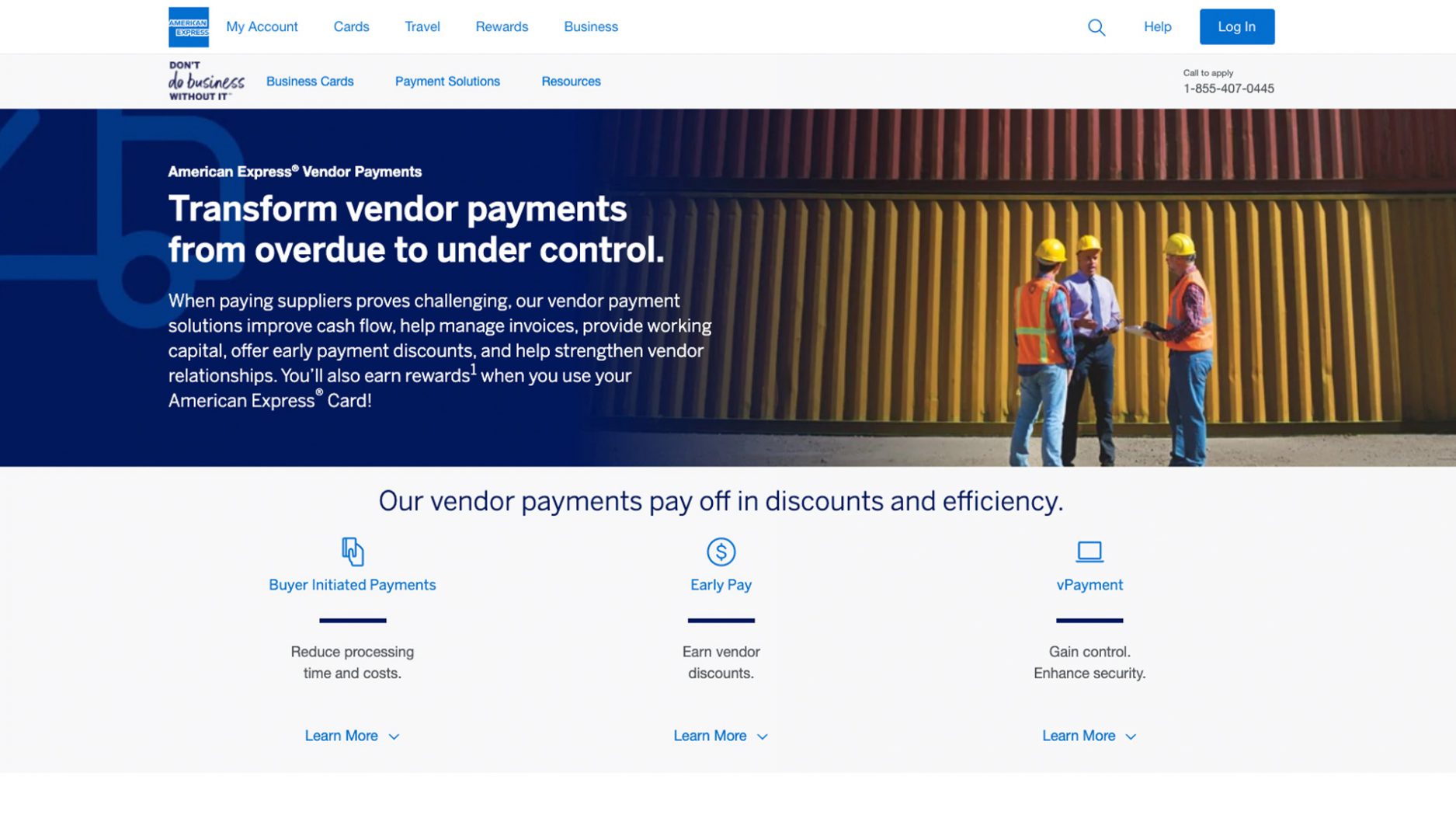 Although it's not especially popular compared to other payment solutions, offering an American Express checkout option can attract higher-income customers, who are more likely to have an American Express credit card. The downside is that you have to pay setup and monthly fees, which are relatively high compared to other popular solutions/ Still, if your target audience has a lot of disposable income, it could be worth the investment.
4. Apple Pay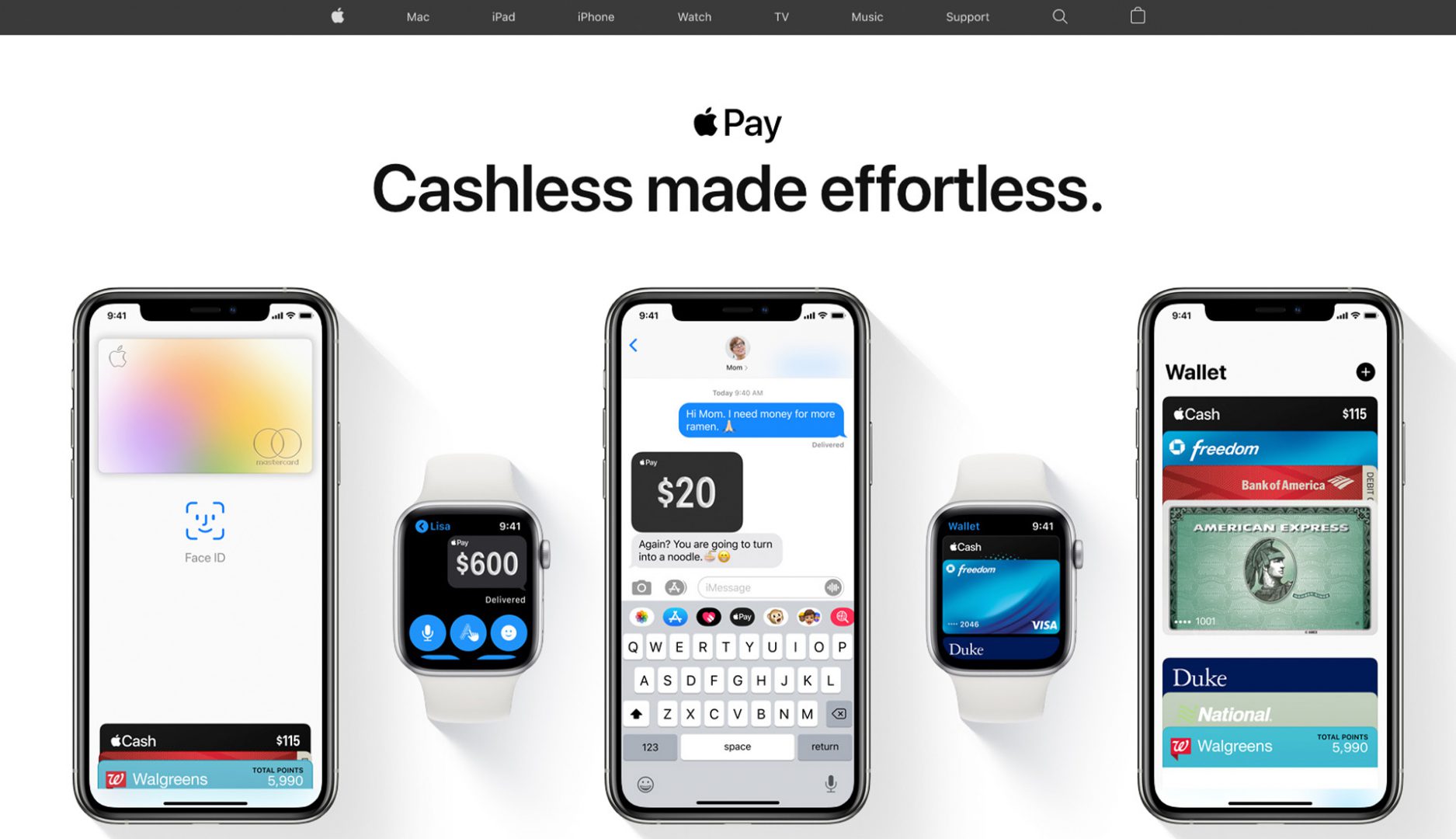 Apple Pay is a mobile wallet that allows users to pay for products and services online and make contactless payments in brick and mortar stores using card-reading terminals. It uses tokenization technology to protect sensitive financial details. When a customer inputs their card information, their device communicates with the issuing bank to produce a "token." A token is a randomly generated number that stands in for the customer's real account details when the transaction takes place. Your customers will be able to check out with a single touch, making Apple Pay a very convenient option.
5. Google Pay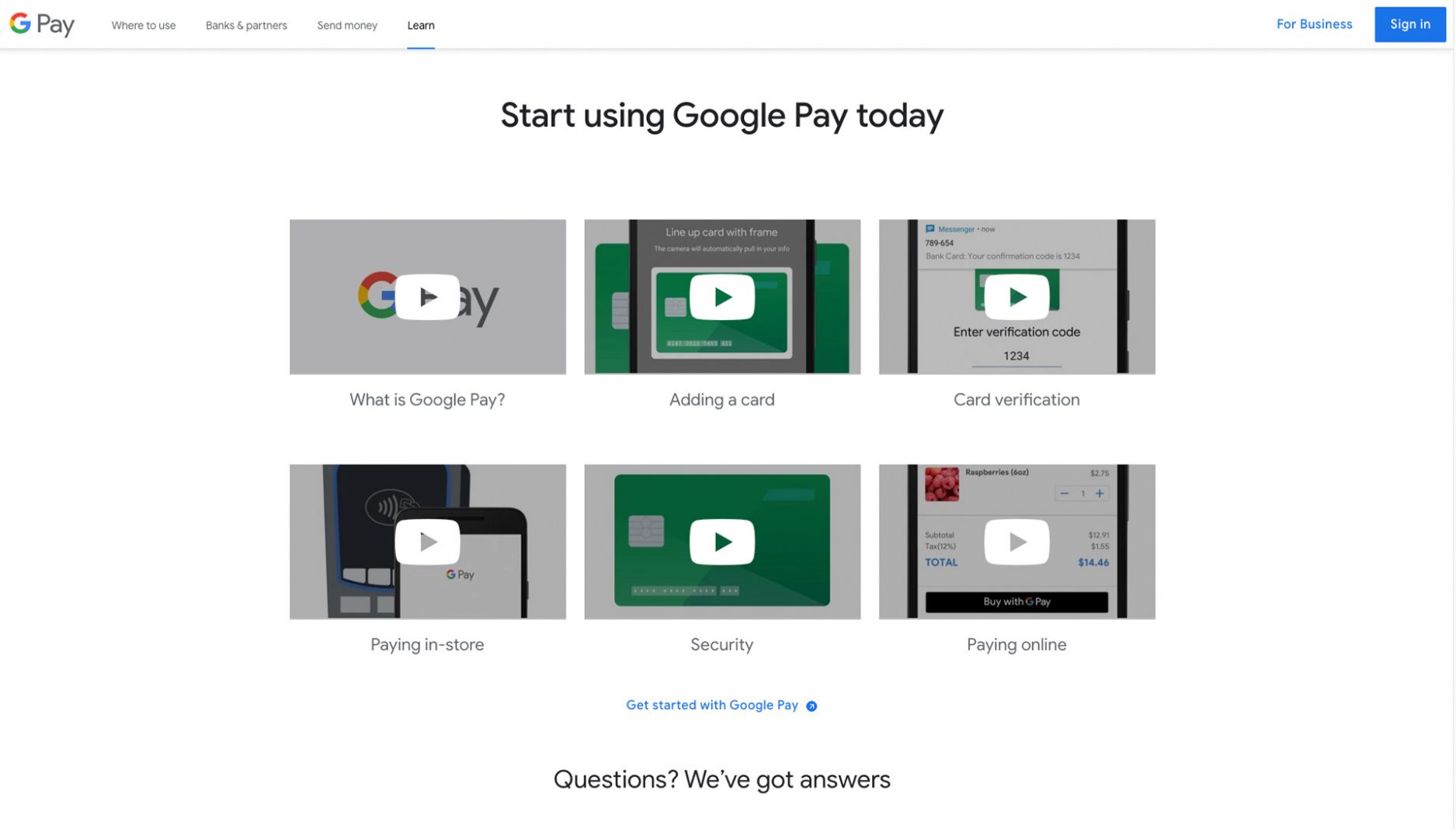 Google's online payment solution allows customers who have already saved their payment details to their Google accounts to pay for goods and services via desktop and mobile devices. It's currently available in over 70 countries. As a merchant, you can use Google Pay to set up loyalty programs, special deals, and digital gift cards. Google Pay can also be used as a payment app in stores.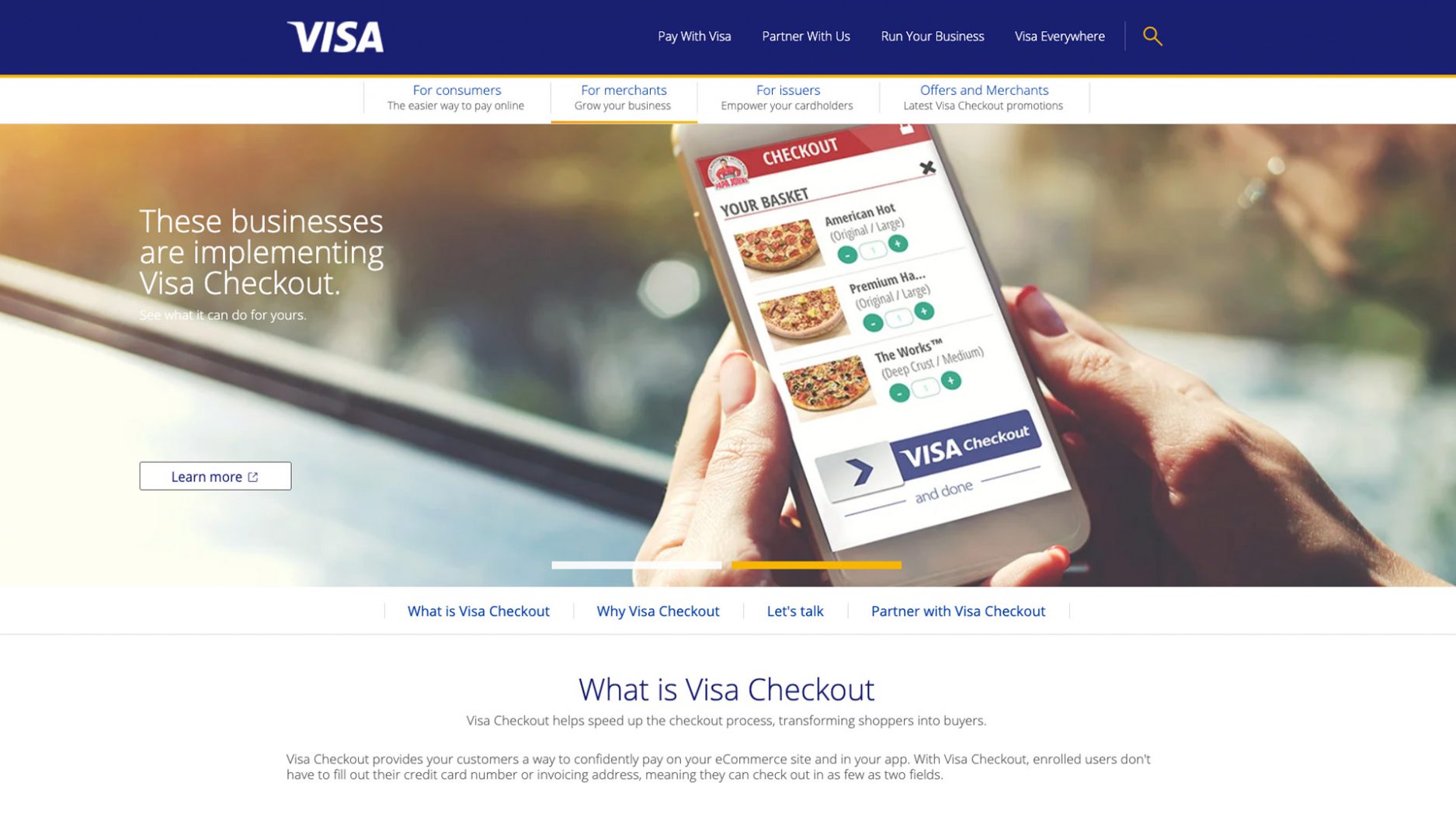 If a customer is a Visa cardholder, Visa Checkout makes it easy for them to make a payment because they won't have to fill in all their card information. Customers enrolled in Visa Checkout can complete their transactions in two clicks. According to Visa, over 20 million people have signed up so far, and it's accepted by over 300K merchants globally. Visa also owns Cybersource, which offers both an online payment solution and fraud management systems.
7. Amazon Pay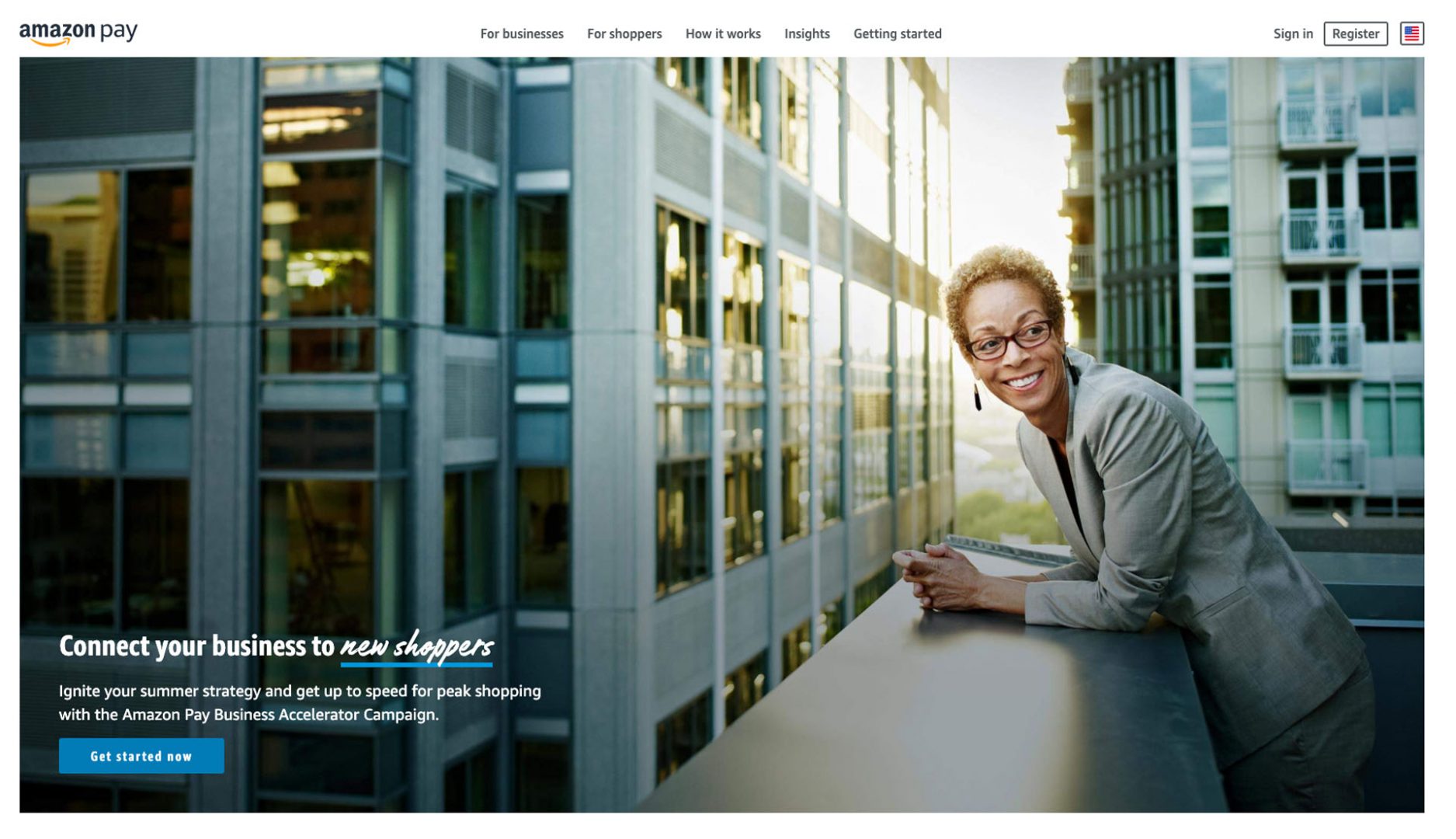 Most of your customers already use and trust Amazon, so Amazon Pay is a convenient way to make an online payment using the information they've stored in their Amazon account. It works with Alexa Voice Commerce, which lets your customers check their order status, re-order items, and add products to a wish list using voice commands. You can use Amazon's simple ROI simulator to gauge how Amazon Pay could increase your profits.
8. Due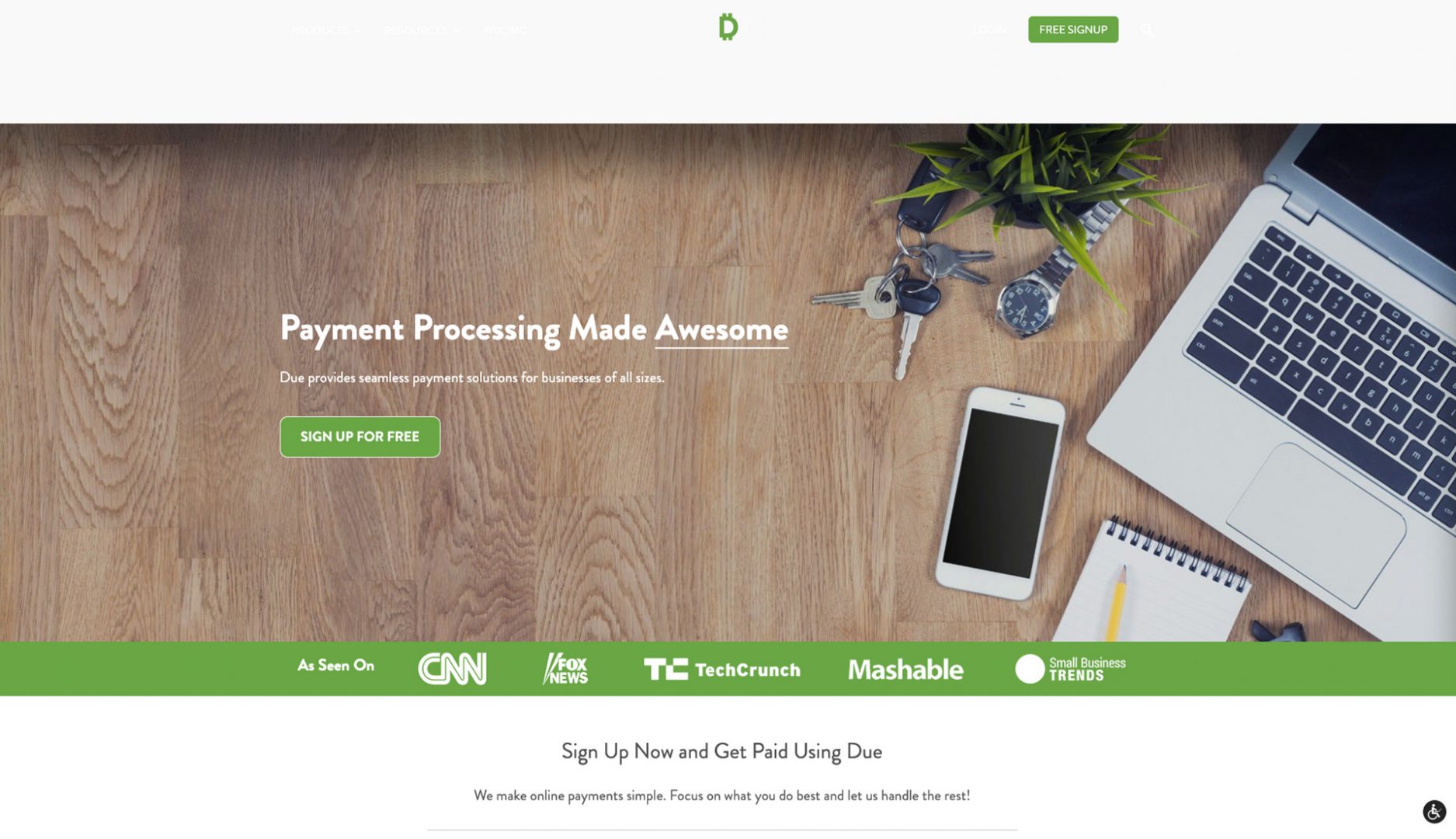 Along with online payment tools, Due offers invoice management and time tracking features that allow you to break down projects and hours for clients. Their transaction fees are competitive compared to other popular solutions. Due keeps your customers' information safe using their proprietary blockchain security technology and fraud monitoring tools. You can sign up for a free 30-day trial before committing to a paid monthly or annual plan.
9. Adyen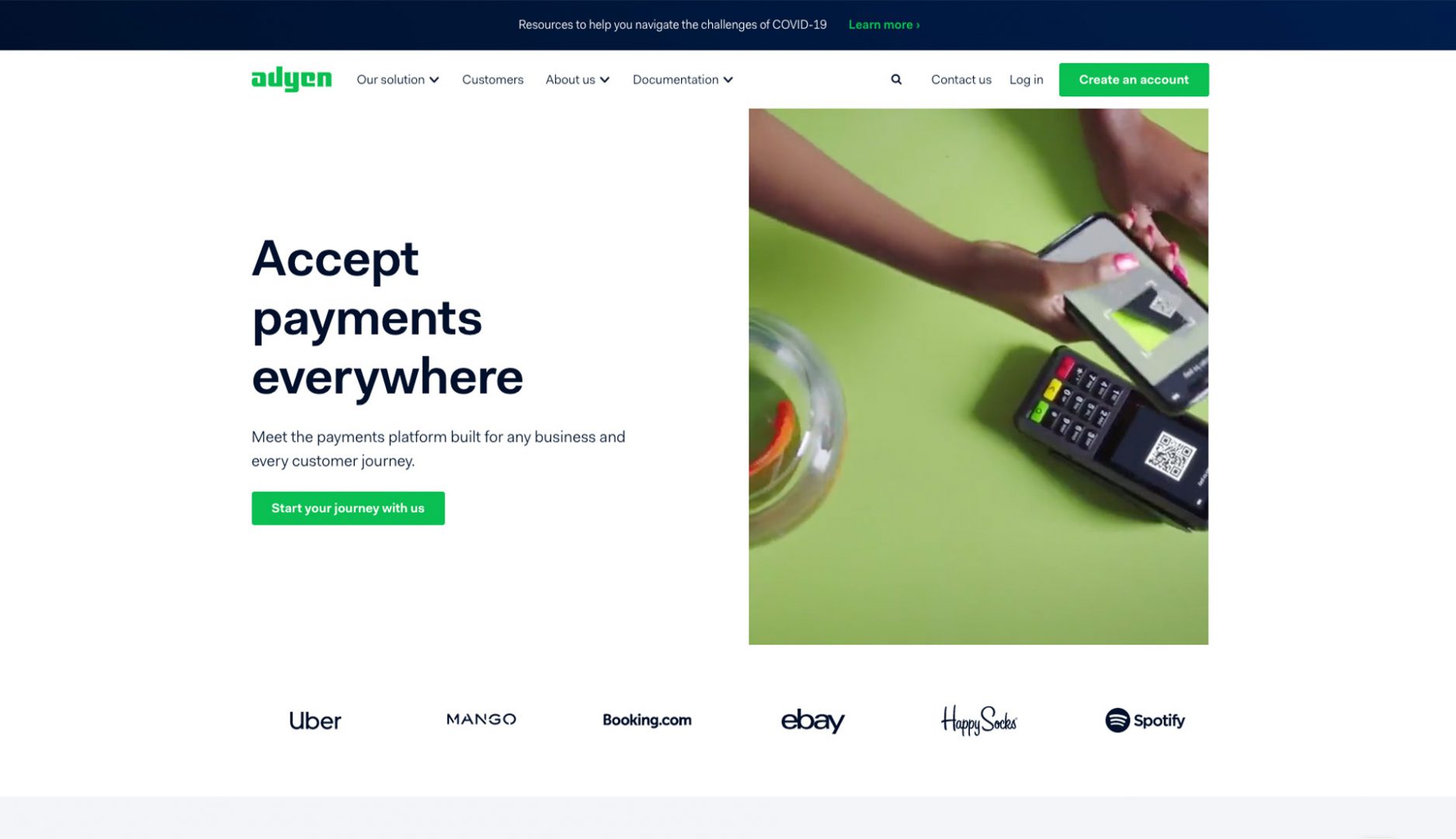 Adyen prides itself on its flexibility, allowing you to create a customized checkout and online payment experience in-store, within an app, or online. This makes it a great choice if your business offers both a brick and mortar and online shopping experience. It processes all popular payment methods. You can set up checkouts that accept over a dozen payment methods, including Mastercard, Amazon Pay, and Alipay.
10. Payoneer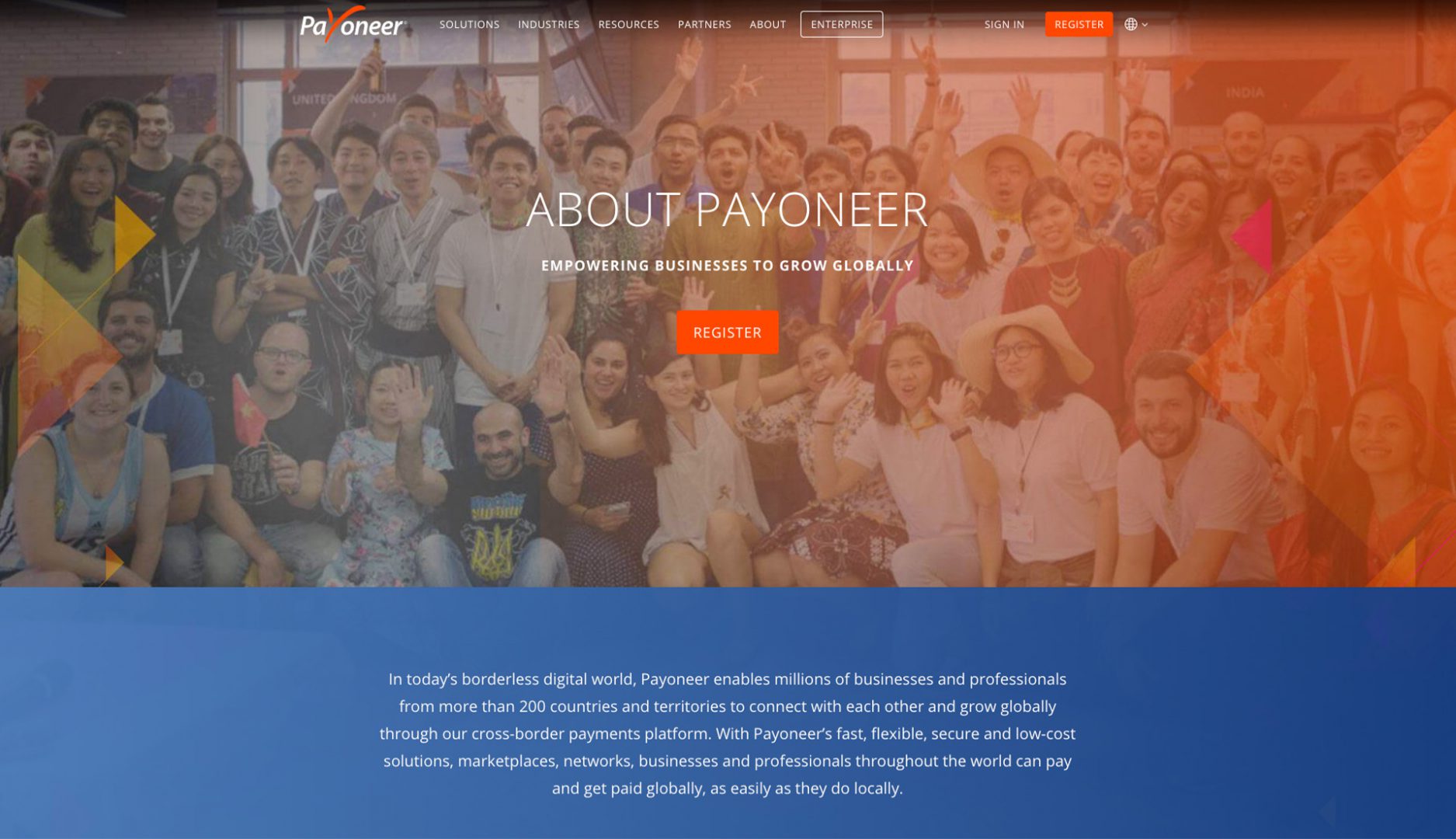 Payoneer supports over 150 currencies and 35 languages and is available in more than 200 countries. It's free to receive payments from other Payoneer customers. Payoneer integrates with popular online marketplace and networks, including Upwork, Fiverr, Wish, and Airbnb. The transaction fees are competitive compared to other leading payment solutions, allowing you to keep more of your company's profits. If you have an Amazon storefront, Payoneer could be a good choice for you. Thanks to their Store Manager tool, you can administer all your sales from a single dashboard.
Which One Is Best For You?
When weighing up your options, it is advisable to calculate how much money you can afford to lose on transaction fees and recurring monthly or annual costs. Most payment solution providers charge you a flat fee per transaction, plus a percentage of the sale. Some also require a setup fee. If you sell inexpensive products, transaction fees can quickly cut into your profits.
You might want to think about localization. If you plan to sell products to people in another country, it's a good idea to pick an online payment solution customized to your target audience's language.
Give Your Customers A Choice
When setting up an online store, consider integrating multiple payment solutions. For example, you could integrate PayPal with Google Pay. For the sake of convenience, customers like to use their preferred online payment method across as many websites as possible. Ideally, they shouldn't have to enter their full payment details to make a purchase. By designing a smooth buying experience, you'll establish a reputation as a credible online business and keep your customers coming back.