It's no secret that the way we do business has changed. Nearly every industry has been impacted in one way or another by the global COVID-19 pandemic (and probably for the good). The way we meet and conduct business has perhaps been one of the most drastic changes, especially when it comes to events. Is your business pivoting to virtual events, webinars, and remote conferences?
If you answered yes, then learning how to get people to join your event will be critical to your success. We'll lay out key strategies for driving event attendance and interest in your online event. These include leveraging digital marketing campaigns, employee and attendee engagement strategies, pricing tiers, added-value experiences, and promotional tools like the Boxmode website builder to drive traffic.

If you're shifting to virtual, you're not the only one. So, how do you stand out in the crowded space of online events?
How to Prepare an Online Event That People Will Want to Attend
You know that expression, "Content is King?" Well, it applies tenfold in the world of online events. Just because you invite people to an online summit doesn't mean they will come. If you want your audience to actually attend your online event, the programming needs to be interesting and enticing. To do this, you must first choose the right audience.
Whether you're a marketer, blogger, or entrepreneur, it's important to understand your audience. Start by defining your ideal attendees. At the end of the day, your webinars, workshops, or online trainings are not about you. To determine your audience, you should consider:
Who currently engages with your brand (as a current customer or follower);
Who doesn't engage with you but engages with your competition;
Who could benefit from, but is currently missing out on, your products or services.
After you narrow down those whom you're targeting, start doing your research to understand what they want to get out of your online event. What key takeaways will they be looking for?
Once you have a good grasp on what defines a successful event for your potential attendees, it's time to begin preparing that great content. Tailor your programming to your specific target audience to cast the widest net across your industry.
In addition to the type of content you will be sharing, you must also determine how you will be sharing it. There are many platforms available to host your event. Consider which best suits your needs from a production and scalability perspective. While a simple live Facebook event may sound like a simple endeavor, it is incredibly limited from a production and lead-generation perspective. There are many webcast and webinar marketing platforms to choose from. Industry leaders include GoToWebinar, Webex, Livestorm, WebinarJam, EasyWebinar, and more.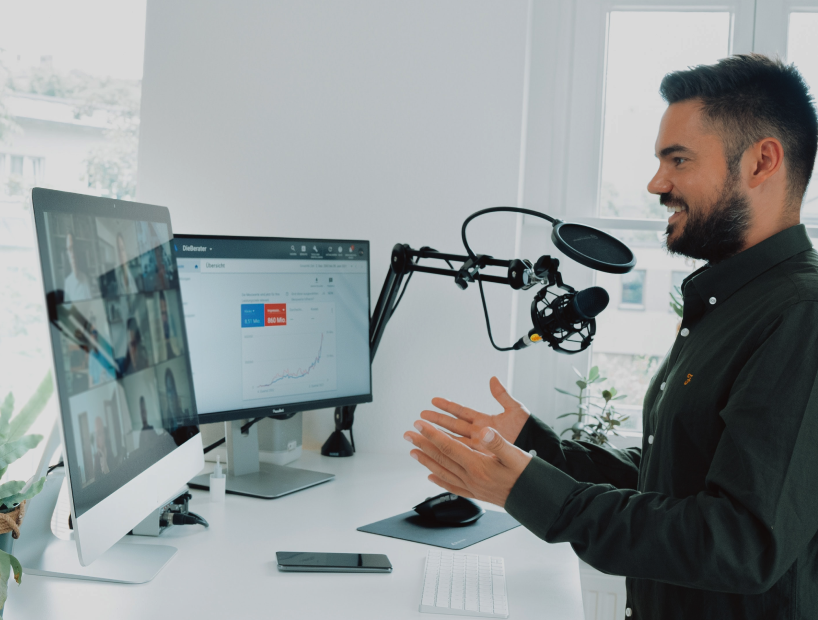 Choosing the optimal timing for your event is another critical but often overlooked piece to successfully get people to come to your online event. Select the day of the week and time of day wisely. These will both play a significant role in how many people come to your online event. Consider any time zone differences and schedule nuances in your planning. For example, an event targeted to moms should have a much different start time than corporate finance employees. If you're not sure, just ask! Send an email survey or share a social media poll and collect your ideal audience's responses to uncover any requests or trends.
The Best Tips on How to Get People to Attend an Online Event
So now that you understand how to prepare an online event, it's time to start marketing it. The question of how to get people to attend an event is nothing new. Just because visitors are registered does not mean they will watch or participate in your events (even if they're simple meetups). If you want people to show up, you must understand how to effectively promote an online event. (Plus, if you're in a crowded market, you may want to familiarize yourself with these market penetration strategies.)
Here are some of the best ways to grow your event reach and minimize your no-shows.
How to Promote a Webinar or Other Online Event
Run digital marketing campaigns
All successful digital marketing campaigns should drive traffic to a high-converting event landing page for registration. If you want to get people to sign up for your event, this is non-negotiable, and Boxmode has the perfect website builder to make this a reality.
With Boxmode, the landing page creation is quick and simple. Follow these steps below:
Start by exploring the vast library of mobile-friendly templates.
Next, utilize the drag and drop editor to customize any elements you'd like.
Then, add pre-designed elements and forms that better engage your visitors.
Finally, optimize your site with Boxmode's SEO tools to increase the level of qualified organic traffic you will receive.
Hit "Publish," and you're all set!

You may also want to consider creating your webinar promotion through a teaser video or running a paid webinar advertisement campaign on social media. Some additional organic strategies to include would be influencer partnerships or collaborative trades. Some examples of this would be free attendance with some inclusions in exchange for promotion around the event.
Implement employee and attendee engagement strategies
Use bonuses and giveaways as incentives for attending the online event. Make attendance and participation a mandatory condition to win. This will encourage those that registered to attend and continue tuning in until the very end. Offer intimate engagement moments for geographically spread out audiences to connect through meet and greets or exclusive networking opportunities with other industry professionals.
Add pricing tiers
If there is a cost to attend your event, give your potential audience a few options to choose from. A lower pricing tier may help you cast a wider net of attendees and promote it to those who otherwise wouldn't have been able to attend had it been in person. Higher price points on the other hand will likely lead to fewer sign-ups. However, a monetary commitment also leads to fewer cancellations from those participants, as they likely won't want to lose their initial investment unless it's an emergency.
Incorporate added-value experiences
Make your virtual event an interactive one. Entice those who show up with an exclusive experience or future event benefit like a personal coaching session or one-on-one with a famous keynote speaker.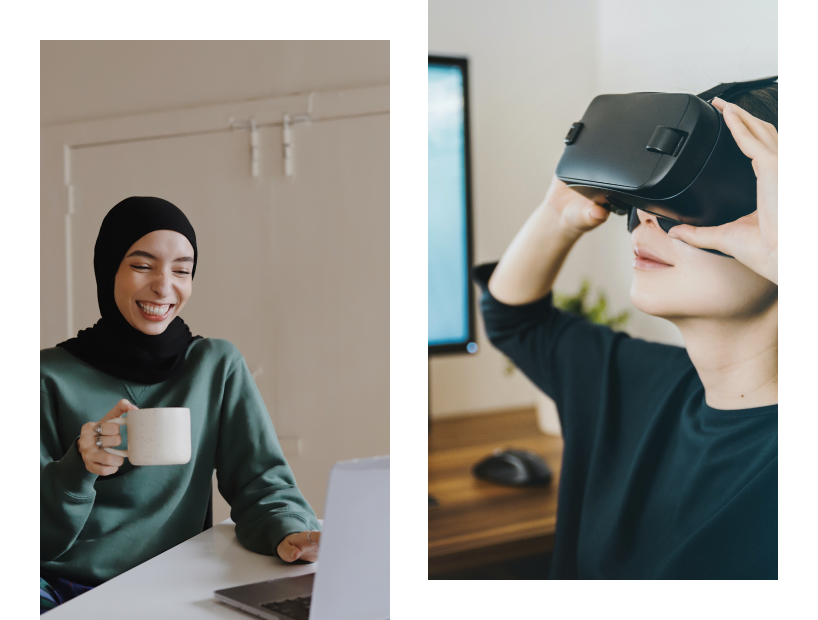 No matter which (or all) marketing methods you choose to encourage attendance, be sure they fit into your overall strategy cohesively. Think about your overall event and attendance goals. Remember, anything you create or share should be aligned with your brand and tailored to the specific target audience you've defined.
What Should You Do After the Event Ends?
One of the worst things you can do is let your momentum end the moment your event does. Your event day is peak engagement for attendees. Don't let it stop there!
Direct them to a website
Keep that enthusiasm going by directing participants to your website. While they're already online, direct the traffic to an attractive and engaging personal website afterward. This can help in building off of the connection initially established at your event. Here you can highlight:
More information;
Future event sign-ups;
Products or merchandise; and
Any event follow-ups that could benefit your business once the event is over.
Connect on social media
Encourage your audience to connect with you on social media as well. From here, you can foster deeper connections and share even more relevant content that will resonate with them. By following you on social media, you'll always stay top of mind.
Communicate through consistent emails
Email marketing is another great way to re-engage with your audience long after the event ends. Use email marketing not only to share your branded information but also to collect their honest feedback about the experience. Post-event surveys are a great way to measure the success of previous events, workshops, webinars, and conferences and improve future events. If you know what your audience liked (and didn't) about your most recent experience, you can further tailor future programming to their preferences!
Executing Your Online Event
Though they may sound simple, online events have many moving parts if you want them to resonate. Whether you're hosting webinars, conferences, meetups, online training, or workshops, the fundamentals of planning and marketing an online event are the same.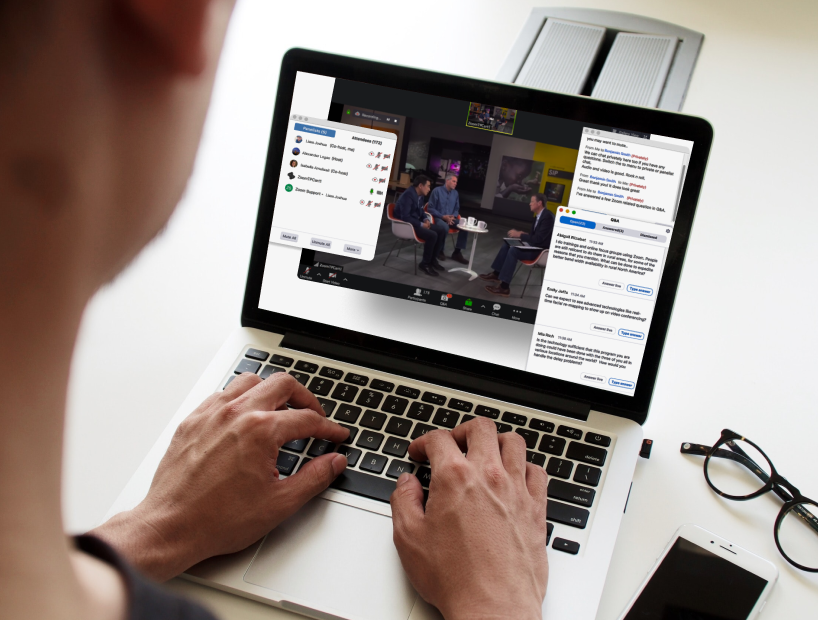 Before starting, ensure your target audience is well-defined. Curate your programming and interactive content, so it resonates. Then, select the platform you will be using to host the event and decide the best time to launch it.
Once all the event-day logistics are determined, begin promoting your event to ensure potential participants and registrants actually attend. To drive attendance, leverage digital marketing campaigns, employee and attendee engagement strategies, pricing tiers, added-value experiences, and promotional tools like Boxmode's website builder.
After the virtual curtain closes on your event, much of the work is just beginning. Stay in touch with your event attendees by directing them to a website, connecting with them on social media, or engaging them in email marketing sequences. The ultimate goal is to convert them to loyal customers or repeat event attendees.
Are you ready to launch a successful online event now? We have faith in you!