When it comes to digital marketing, content creation, and website copywriting, you've likely heard the word "SEO." Though it is an extremely trendy term, many do not completely comprehend the power of SEO. But if you own or intend to create a website or online store, you should at least grasp the essentials, such as keyword research.

The term SEO is short for "Search Engine Optimization." It is a powerful digital strategy that every brand should be familiar with. At its basic level, search engine optimization is a method of tailoring your online presence around specific keywords and topics relevant to your industry that are most searched by users. The way your web presence is crafted determines how visible it is to a broader audience searching on the internet. While there are several incredible benefits to a comprehensive SEO strategy, its ultimate success comes down to your keyword research.
What is keyword research?
Keyword research is the process by which marketers discover the most effective search terms their target audience is using. The last part of this definition ("their target audience is using") is the most important. Why? Before doing any research, many brands think they already know which keywords they want to rank for. The danger in this is that many times the actual terms their potential customers are using are very different. Effective keyword research ensures your content is written in a way that allows it to appear in not just any search, but the searches completed by those who intend to access it. Be open-minded when doing your research. Try to leave behind any preconceived notions about which words should make the cut.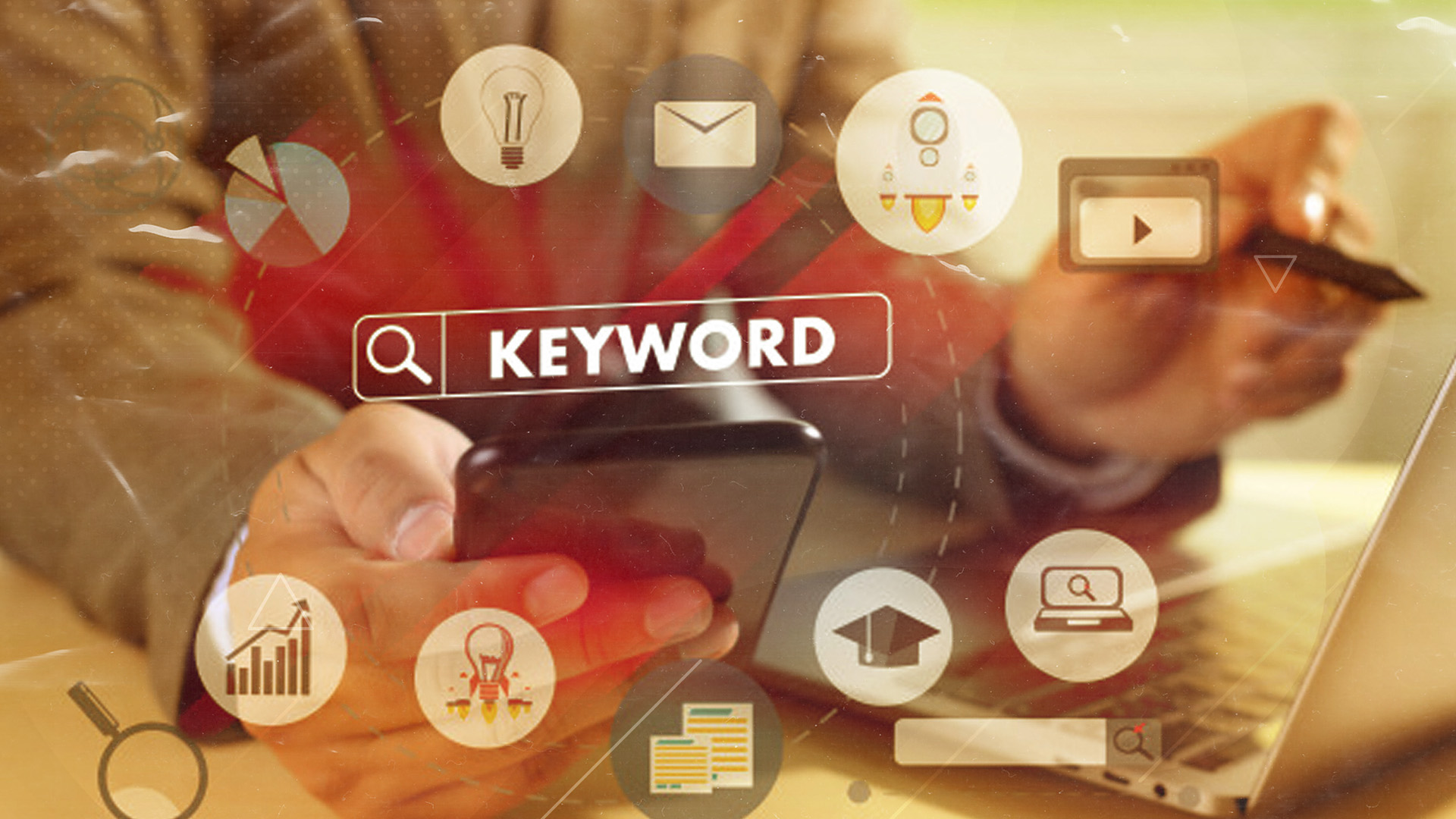 The beauty of keyword research is it allows your brand to focus on the most effective words and understand the type of content that will captivate, and hopefully convert, their audience. You must also be aware that a keyword may not just be a singular word. In fact, many times it can be a longer phrase. These multi-word phrases are called long-tail keywords. Though more specific phrases may narrow the search volume, they can attract a more aligned audience that would benefit from your product or service. Let's illustrate this with an example.
– A Miami hotel is doing keyword research for a new website copy. They, of course, think that "hotel" would be a great keyword to include. While "hotel" does indeed have a high volume of searches, it is far too broad. Imagine how many people all over the world are using "hotel" to search. It may be that they are just in the research phase. It's even possible they still haven't decided on their destination yet! That Miami hotel wants to capture only those searchers who intend to visit and stay overnight in Miami. Using a longer-tail keyword such as "Miami beachfront hotel," "downtown Miami hotel," or "luxury Miami Beach hotel" will prove much more effective in moving the needle on their SEO strategy. While all of these long-tail keywords do have a lower search volume than just "hotel," those who complete a search using them are much more likely to be their actual future customers.
Another important fact to note about SEO and keyword research is that neither are exact sciences. Search engine algorithms are constantly changing to serve more relevant results to their users. The competition also continues to elevate its efforts, ever-expanding the number of brands you are competing against for that precious "first-page real estate." Though everyone would love to get their hands on some secret SEO sauce that can be poured over their brand's content, it just does not exist.
Those companies that see the best results with their SEO efforts view it as a delicate balancing act. Your keyword research and subsequent SEO implementation are all about balancing the appropriate target words with the level of competition for them. Then you must integrate the keywords seamlessly throughout all copy and content produced to align with the intent of your target audience.
How do you find the right keywords?
Keyword research aims at creating a substantial list of relevant search terms and topics that will help direct the most quality traffic to your website. Follow these five steps to generate your target list.
1. Start with a brainstorming session.
Before even beginning the actual research process with a keyword tool, it is crucial to narrow down the number of topics that would even be relevant to your business. Think about your current customers – what is it that they need when they turn to you? For potential customers, consider what type of searches they would be doing to find your website. Keep your brainstorm focused on short words and phrases that fully reflect the needs of your audience.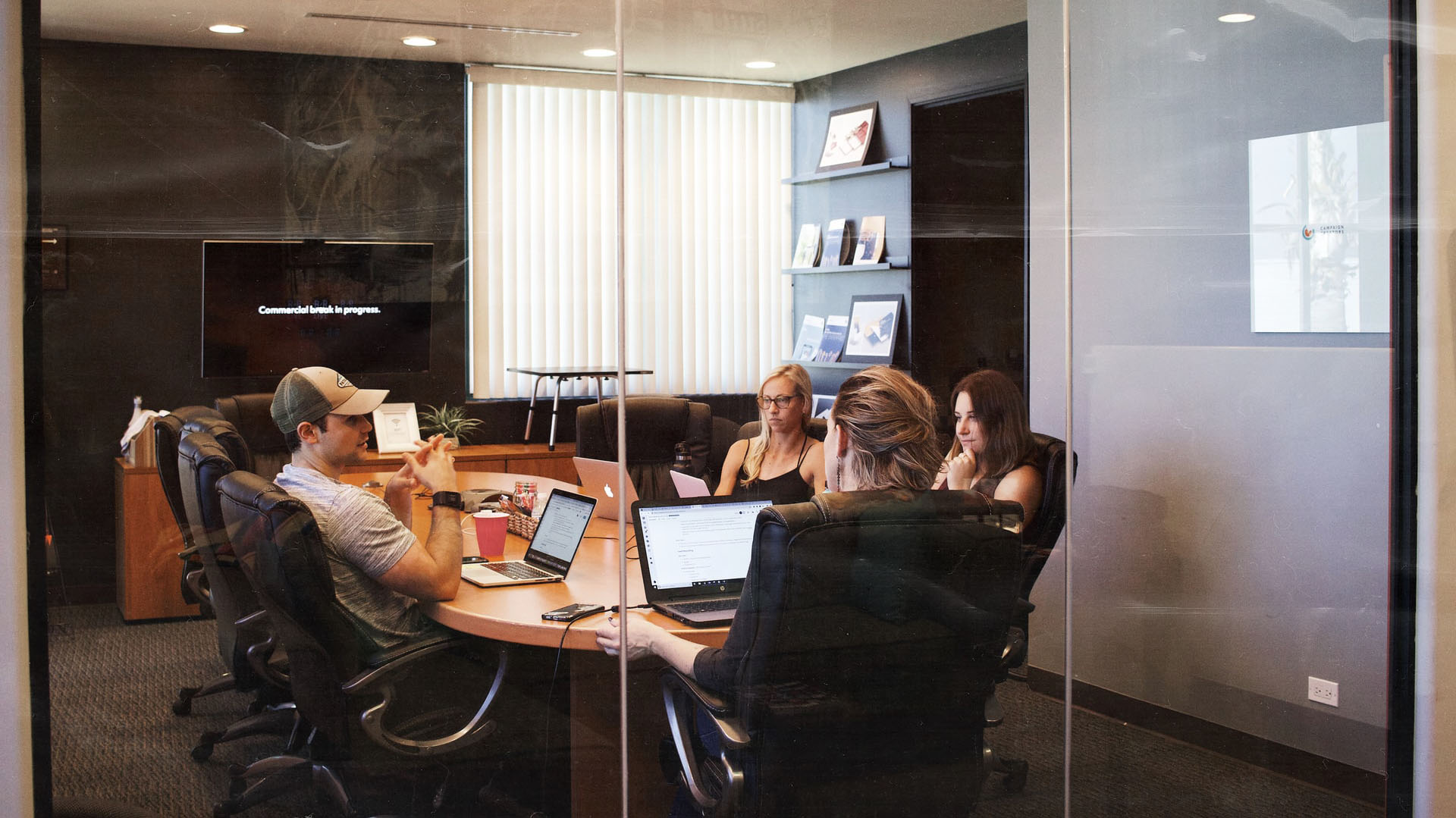 2. Review your actual website data.
If you are an established business, you might be surprised to know you probably already have a plethora of data at your fingertips. Many websites have analytics tools installed that capture a variety of information. In addition to your brainstorm, generate your list of target keywords by working backward. Review your current organic inbound traffic to see the search terms used to arrive on your landing pages. Using your existing analytics is a great way to begin your target keyword list. You will already know the search terms specifically being used by people who have visited your website previously.
3. Do an organic search yourself.
To expand your target list, act like a potential customer! Do your own Google search and scroll down to the "related searches" and "people also ask" sections for other popular related terms. This will show you the success of a variety of brands' SEO efforts in real-time. Plus, you will most likely discover some additional terms you may not previously have thought of.
4. Analyze your competitors' content.
Make a list (if you don't have one already) of your top three competitors. Take some time to go through their content and note any trend in the topics they are writing about. Do you notice a pattern of specific terms they use frequently? You may be surprised to find some hidden gems this way.
5. Leverage a keyword research tool.
Now that you have a preliminary list of ideas, you can begin using a keyword research tool to zero in on the search volumes, competition levels, and overall effectiveness of each. There are both free and paid keyword research options, so find the one that makes the most sense for your business.
Keyword Research Tool Options: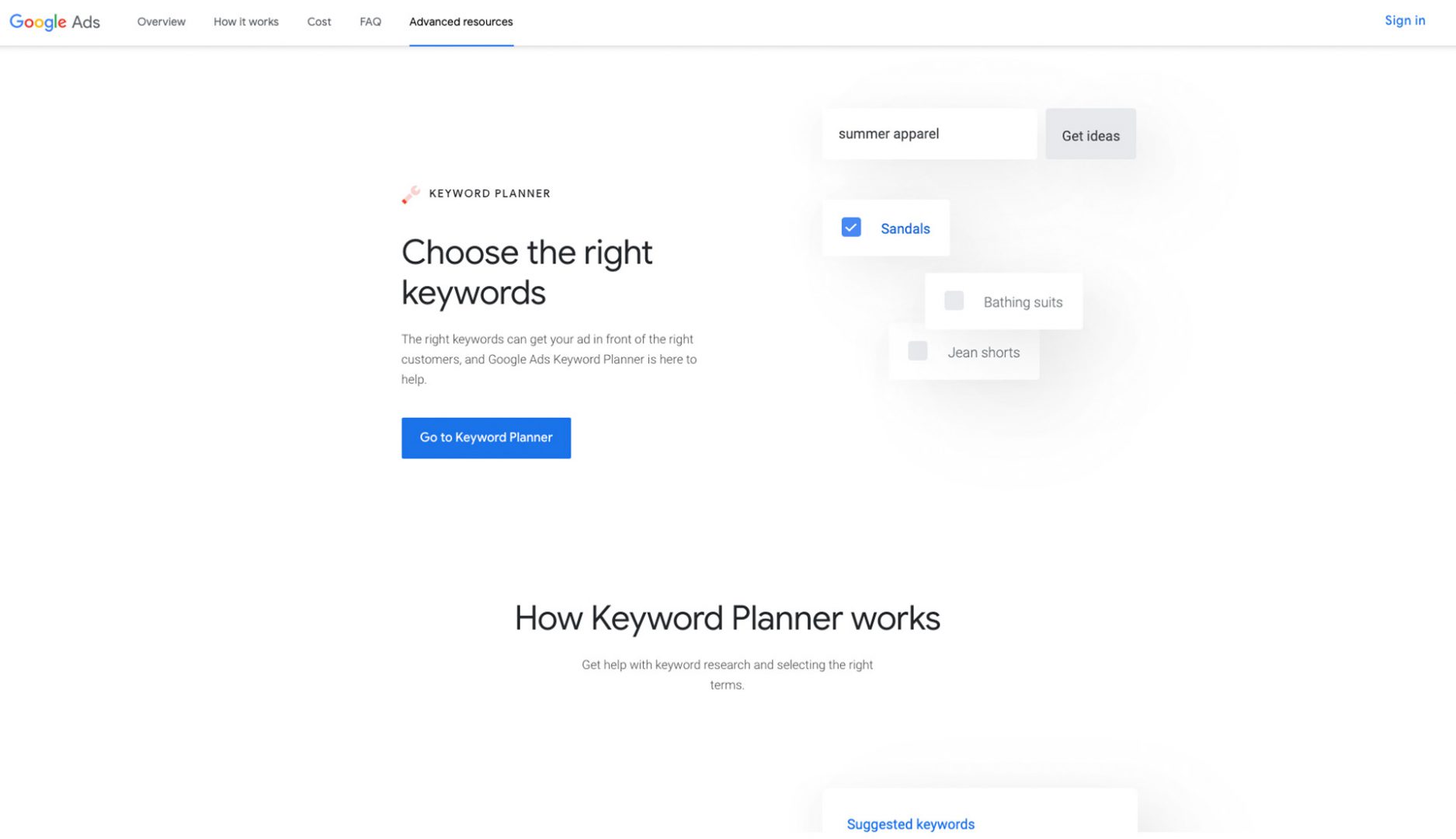 Google is the number one search engine, so it's no surprise they have one of the top keyword research tools. Though you have to create an account, using the Keyword Planner is complimentary. The keyword planner tool allows you to input the list of keywords you created to evaluate its corresponding search volume and traffic forecasts. It can also show you how much companies are currently spending per click to bid on those keywords in pay-per-click or display advertising. Another great Google keyword tool is Google Trends. Google Trends gives users insight into topics that are currently trending as well as how specific keywords have trended in search over the past year.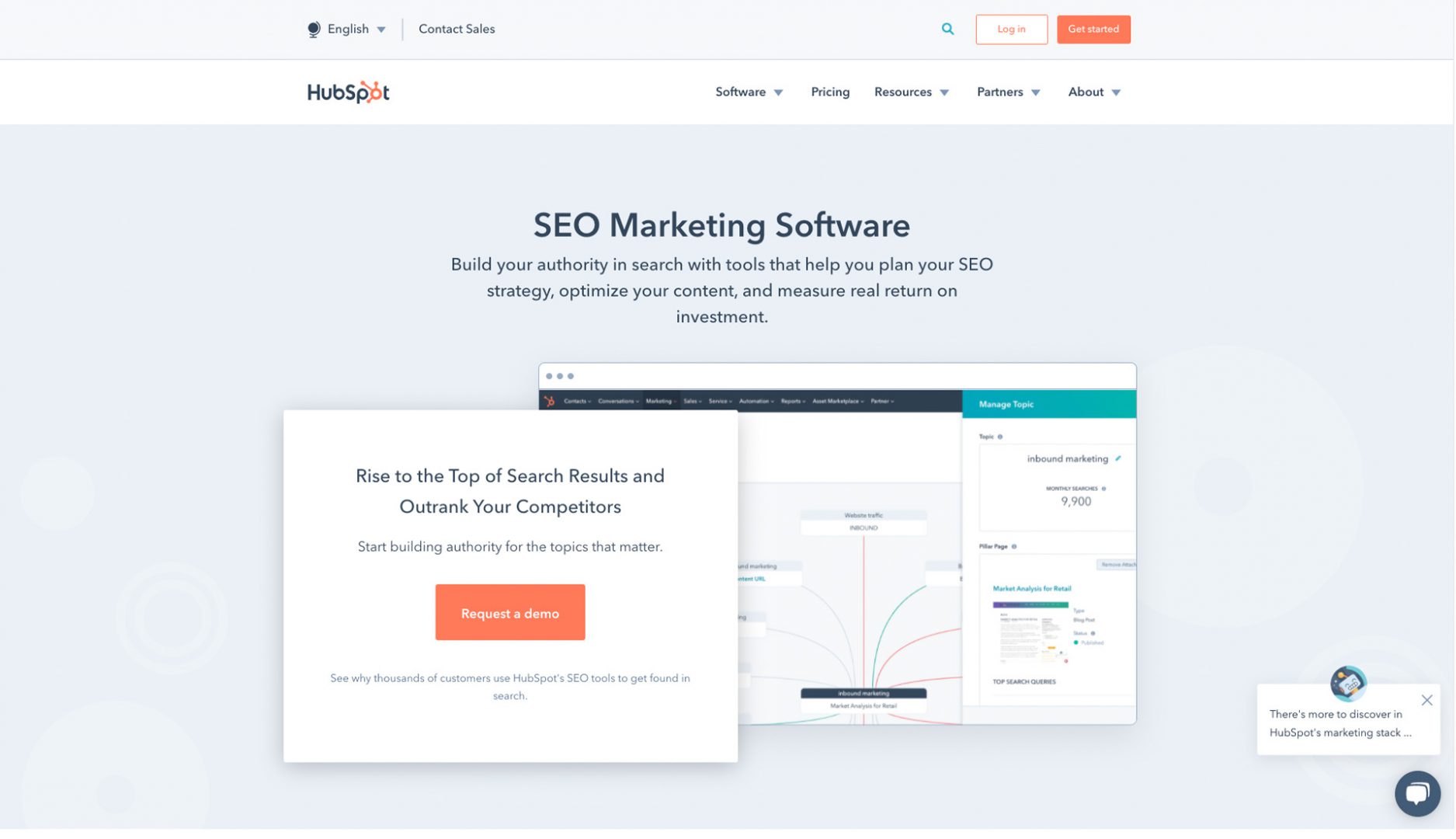 As a paid HubSpot subscriber, you can access a number of content marketing and SEO tools that analyze how your particular site currently performs in search engines. The Hubspot tool provides suggested keyword topics for your content strategy based on their popularity and relevance within the search engines. This is especially helpful when trying to decide what type of content your brand should produce. Another beneficial component of Hubspot's platform is that it provides users with web page-specific information. You can actually see where your own specific pages rank within identified keyword searches.
The Ahrefs Keywords Explorer not only provides insight regarding your keyword list, but it also details its own keyword suggestions relevant to your business. The tool goes beyond just the major search engines to provide additional keyword data on other popular platforms such as Amazon and YouTube. Ahrefs' keyword tool takes its data one step further to provide information on the actual number of clicks on particular keywords instead of just the search volume.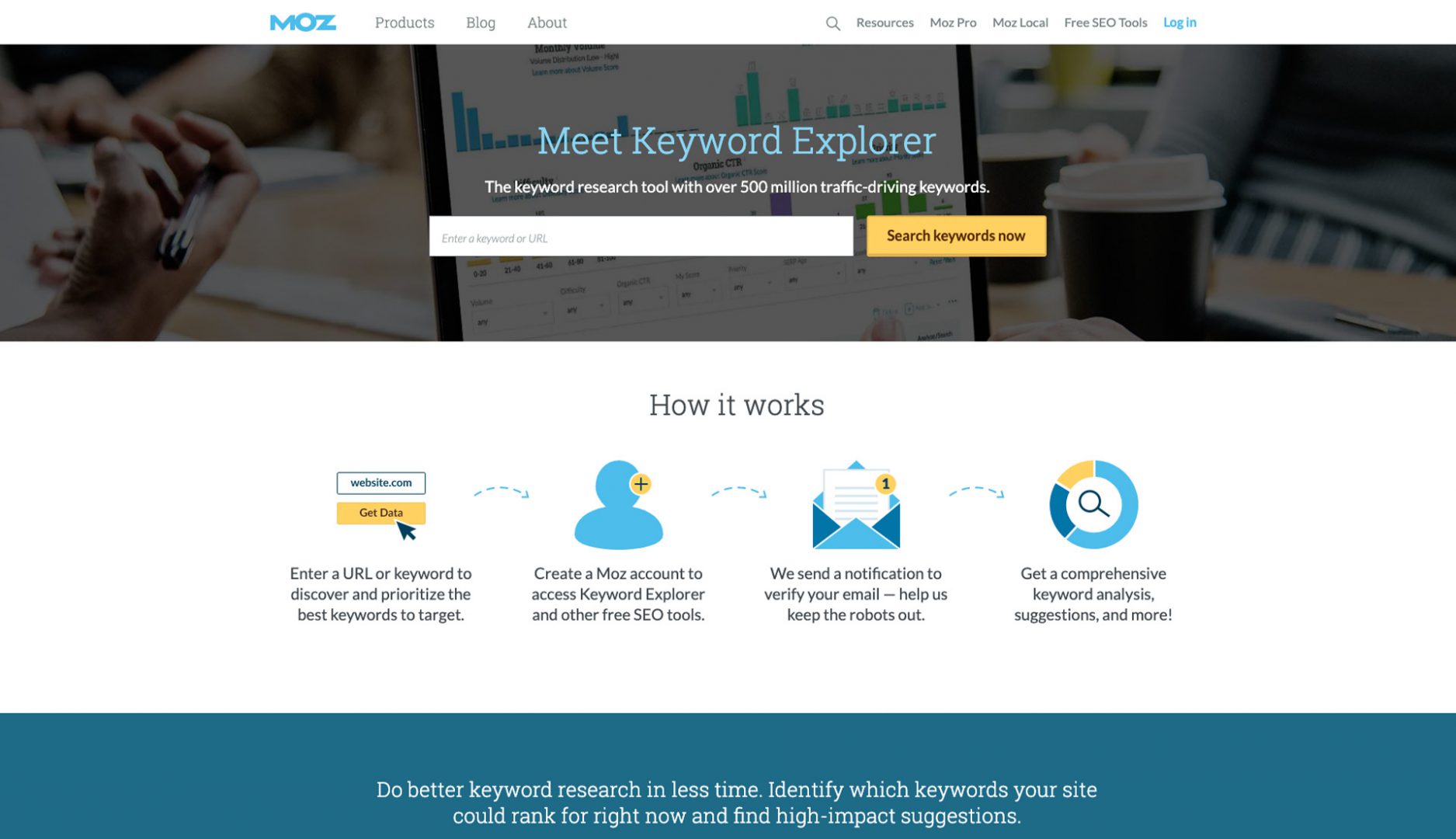 The Moz Keyword Explorer is a comprehensive research tool with a limited free option and limitless paid option. While it provides the necessary building blocks for your research process, it goes to the next level by delivering question-based keywords. This is a beneficial feature as searches have evolved recently to become more focused on questions rather than just on traditional keyword format. If your business operates on an international scale, you will also appreciate the tool's global ranking option, which showcases how similar keywords rank in various countries. This allows brands to specifically target international content by tailoring it to perform better when searched in a particular country.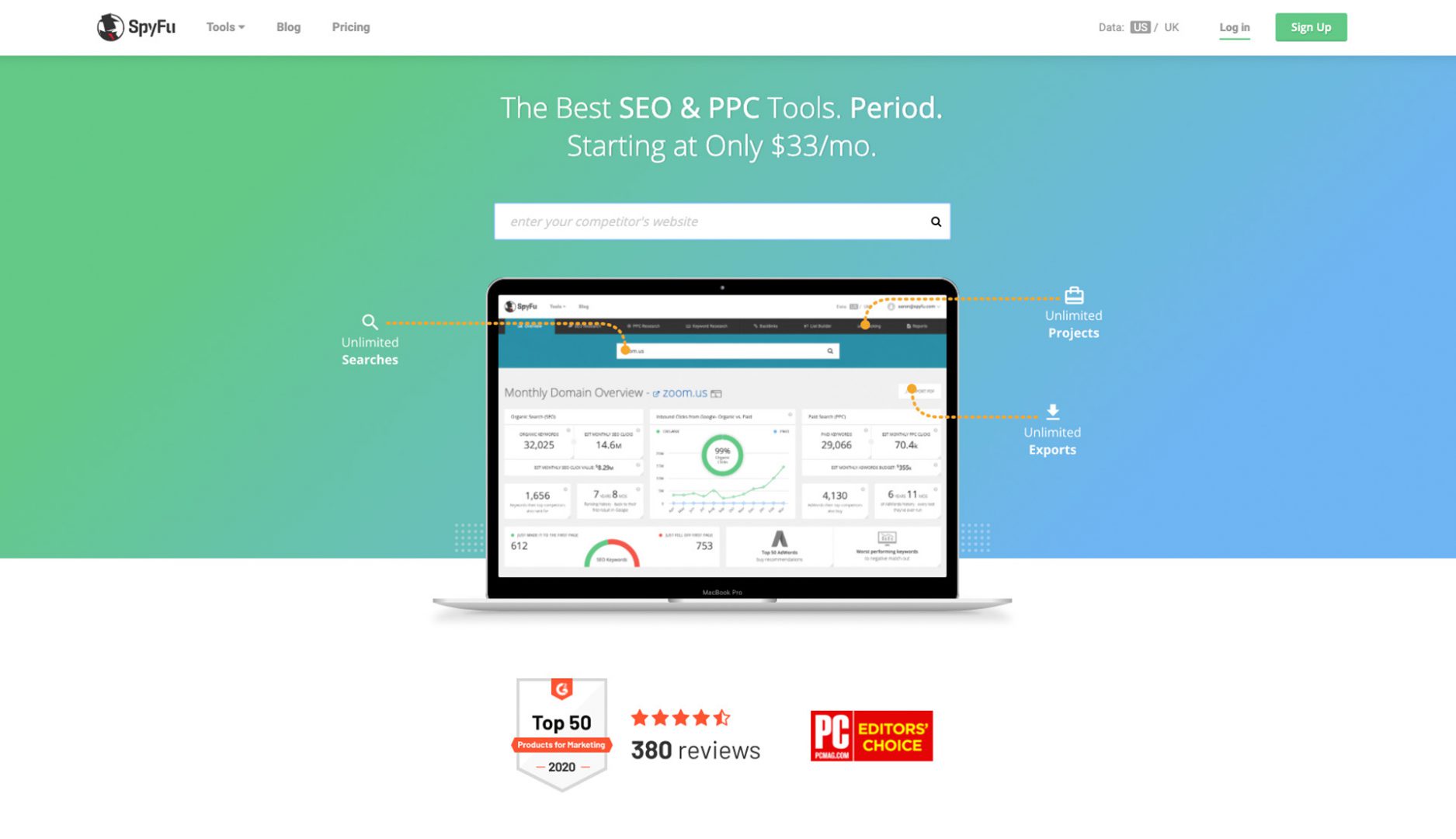 As previously mentioned, competitive monitoring should be a key component of your keyword research process. SpyFu's research tool allows you to do just that seamlessly. Though it only offers paid access, it can provide huge benefits for those brands in highly competitive spaces. SpyFu provides its users with a plethora of competitive SEO data. It even breaks out the exact keywords your competitors are bidding on (and how much they are spending) in their paid Google Ads campaigns. You may also use it to check any website for a full history of how they've ranked for specific keywords of interest.
What are the benefits of keyword research?
The essential goal of SEO is to increase your overall visibility by improving your rank (or placement) in search engines. With strong keyword research, your content will be tailored in a way that can do just that. Implementing the right keywords will help you get to a higher spot within the search engine results when potential customers are searching using those particular keywords. Keyword research offers an array of benefits to businesses. When done correctly, keyword research can help companies:
Tailor a content strategy to what their target audience actually cares about.
Uncover trends that are emerging in the industry.
Acquire more traffic at minimal costs.
Improve overall placement within search engine results.
Stay ahead of the competition by outranking them.
Increase quality organic traffic.
Achieve higher conversion rates from website visitors.
Get better visibility for content sharing.
How do you implement your keyword research?
Once you have completed your full keyword analysis, it is time to get organized. Arrange your master keyword list by either topic, volume, or ranking priority. From there, you can start planning out your content strategy.
Stuffing as many keywords as you can throughout the copy of your website or blog articles may seem like a good idea, but we can assure you it is the complete opposite. Using too many keywords or using them illogically will hurt your search engine rankings and even your brand's credibility online. The damage from these types of mistakes can take a long time to repair.
Remember that your website's homepage is not the only page that can show up in search engines. Any of your pages online can be served to users during searches. This means that not only homepages but inner pages, e-commerce pages, blog posts, and even graphic content should be optimized with the keyword research you conducted.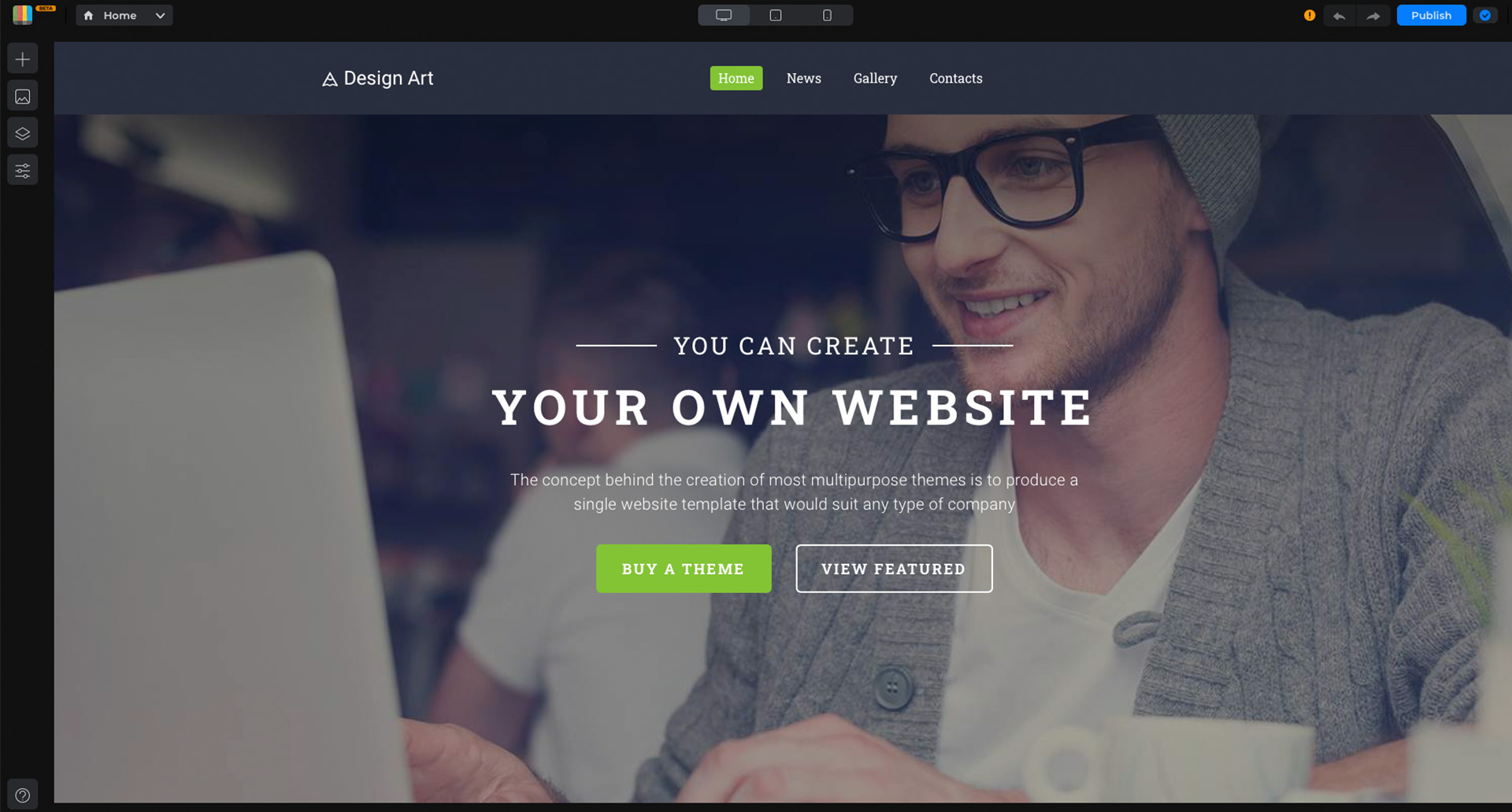 Review all pages of your website content and decide whether you can seamlessly infuse relevant keywords within the copy, or if an entire rewrite is needed. Make a list of pertinent blog posts you'll want to have that center on these topics. If you already have posts that attract many visitors, consider if you can do another iteration of that topic. Never post the same copy multiple times on your website unless it is clearly a mission statement, tagline, or something along those lines. Posting any type of duplicate content can seriously hurt your ranking.
We cannot stress enough that keyword research should be a continual process and not a one-time implementation strategy. Over time, you should continue to refresh content and add more so that your brand continues to stay relevant. You should also consider creating trending or seasonal content as well. Seasonal keywords can be a great way to improve rankings during specific periods. Relevant current events can also provide an opportunity for additional visible content for a brand.
Summing up
Though targeted keywords and strategies will vary from business to business, the overall approach to search engine optimization and keyword research should be universal. A successful SEO strategy is as limitless as the number of relevant keywords a brand can target. Be purposeful when beginning the research process and realistic in your ability to rank for specific terms.
Finally, be consistent when completing the following stages of the keyword research process:
Begin creating your target list by brainstorming a range of relevant topics.
Think about what your ideal customer will be searching for when they come across your business.
Review your website's current analytics to uncover any already successful keyword terms you may be unaware of.
Put yourself behind the computer of a potential customer and do your own organic search.
Keep an eye out for relevant search terms and additional questions that users may be seeking the answers to.
Spend some time analyzing your competitors' content strategies to identify particular topics you may not have already considered.
Leverage a reputable keyword research tool. The most notable options include Google Keyword Planner, HubSpot Content Strategy Tools, Ahrefs Keywords Explorer, Moz Keyword Explorer, and SpyFu Keyword Research Tool.
Once you've successfully completed the research stage, plan out your strategy for content creation and keyword implementation. Be sure to include this across your homepage and any other inner pages, blog posts, and even graphic content. An effective SEO strategy can benefit your business in many ways including improved search engine rankings, higher conversion rates, and increased quality website traffic.
Armed with these tips, all businesses, from small startups to major corporations, can strategically approach keyword research. This will allow them to better position their product or services ahead of their competition and right in the hands (literally) of their target audience.