Whether you're a new brand first setting up your online presence or an established brand looking to amp it up, social media will be one of your most powerful tools. Did you know that people spend an average of almost two and a half hours per day on social media? Whether they're logging on from home, work or while on the go, that's a lot of time and a lot of opportunities to reach your target audience!
While having social media profiles can prove to be fruitful organically, paid social media options take your promotional efforts one step further. You can effectively use social media advertising to target potential buyers and market your brand. With social media platforms like Facebook, you will have access to a variety of built-in targeting capabilities. This allows your customized content to be served to your target audience at the exact time you want to reach them. Does it get any better than that? Just wait and see! When using website builders like Boxmode, you can easily create a beautiful site to send that valuable ad traffic to. Aside from attention-grabbing templates, Boxmode also makes it simple to create multiple, customized pages. This can be a powerful tool as you may need several landing pages tailored to various campaigns you are running.
Let's take a closer look at one of the best advertising options on the world's largest social media channel.
Why Facebook?
Though a seemingly infinite number of social media platforms have emerged, none have surpassed the dominance of Facebook. Founded in 2004, Facebook is still the number one social media platform globally, making it a great place for entrepreneurs to dive into advertising.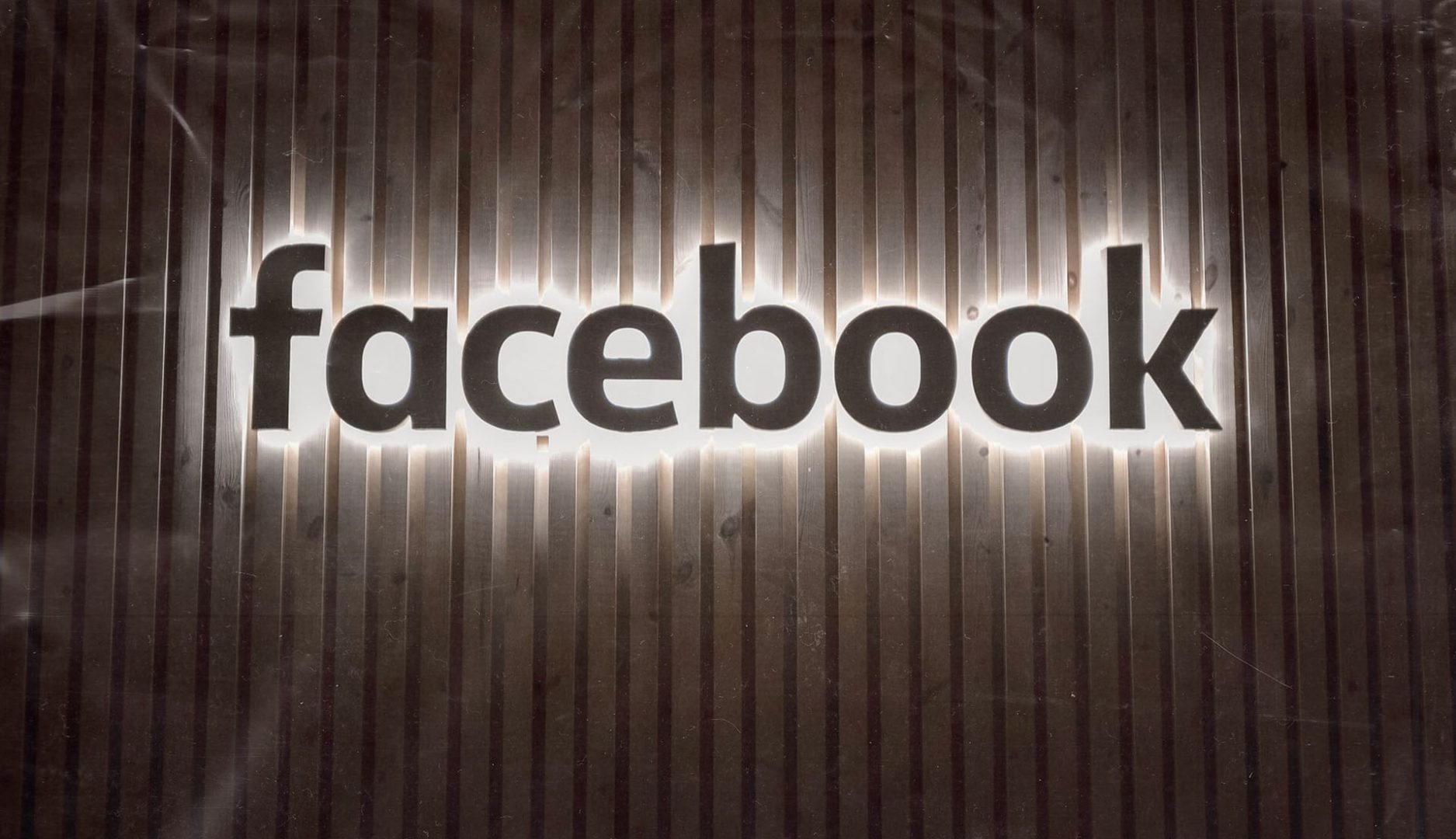 Facebook offers one of the most in-depth advertising platforms due to the abundance of data collected on its users. There are many types of targeting options to choose from. You can reach an audience based on more traditional metrics like demographics and location, or you can focus on reaching an audience formulated from deeper benchmarks like personal interests and purchase behavior. While this was already a breakthrough concept when it emerged, Facebook took it one step further with the ability to set up ad retargeting.
What is Retargeting?
In almost every business, the cost of acquiring a new customer is very high. This is where the retargeting strategy comes in. Retargeting is a very effective marketing concept that allows you to serve a message to those who have already interacted on some level with your brand.
Examples of this would be someone who may have:
Visited your website
Watched a video you shared
Downloaded your whitepaper or brochure
Abandoned a shopping cart on your e-commerce site
Visited your Facebook page
You can also retarget past customers as a way to remind them about your brand. (We're still here, remember us?!) The least expensive customers to acquire are ones you already converted. Perhaps you have a new product or feature you've launched that might resonate with them. Using retargeting campaigns allows you to get in touch with them once more. And is there a better place to do this than the social media platform they already spend so much time on?
How Retargeting Campaigns Work
When implemented correctly, Facebook retargeting campaigns can help you achieve your objectives and hit a healthy ROI. Many entrepreneurs may feel overwhelmed at the thought of starting a retargeting campaign. Do not fear. The idea of Facebook retargeting should actually excite you!
Billions of Facebook users would not be on the platform if it was complicated to maneuver through. Keep this mindset when thinking about launching a Facebook retargeting campaign. The Facebook for Business ad platform is both user-friendly and straightforward.
There are a few ways you can retarget previous or potential new customers. The two main ways are through a Facebook Pixel and contact lists.
Facebook Pixel
Implementing a Facebook pixel tends to be the most popular audience aggregator for retargeting campaigns. A pixel is a code snippet that plugs into your website and tracks your potential customers on their virtual journeys. It "fires" or starts tracking visitors the second they click the ad and land on your site. Using a pixel benefits companies by allowing them to either retarget those exact visitors or create a "lookalike" segment. The lookalike audience would be a set of potential leads who share similar interests, demographics, or geographic locations.
Contact Lists
Perhaps you are restricted from embedding a third-party pixel. Maybe you prefer to remarket something personalized to a specific group of known people. In either instance, using a contact list can be more effective. Even as a start-up, it is likely that you already have some customer email information at your disposal. You may not have built up an entire email marketing database, but you do likely collect email addresses from visitors during the purchase, inquiry, or customer service process. This list can have a secondary purpose and provide additional value on social media as the audience for your retargeting campaign.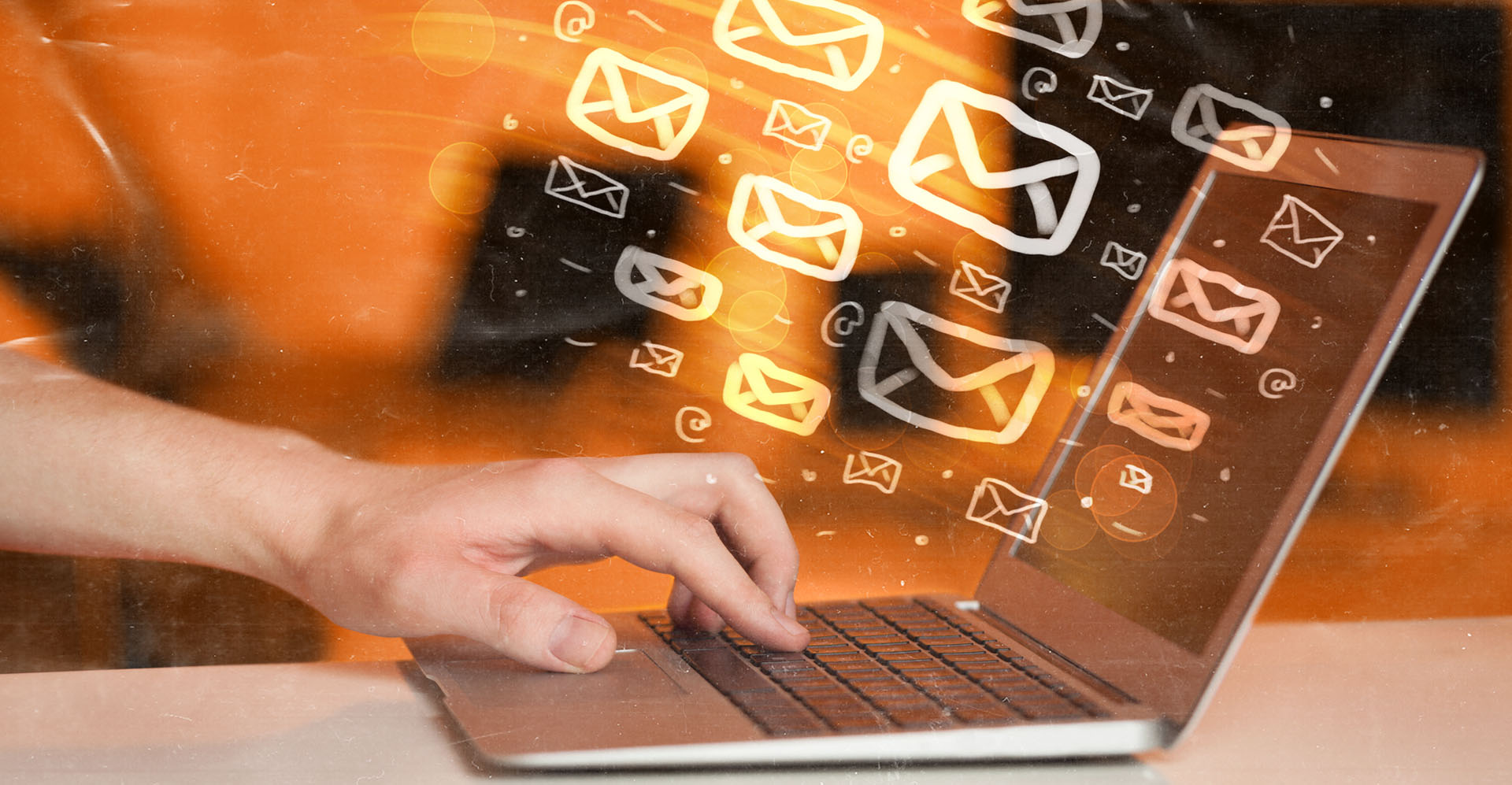 Are you thinking, sign me up? Well, now that you have a general sense of the types of retargeting available, we can talk about how to get your Facebook retargeting campaign off the ground.
(An Important Note: If you choose to move forward with the Facebook Pixel option, you will need to create the pixel and then install it on your website.)
Your Step-By-Step Guide to Creating a Facebook Retargeting Campaign
Step 1: Set your campaign goal.
Before creating any ads, you must clearly define your advertising goals and objectives. The simplest way to create and track your goals is by making them SMART (specific, measurable, achievable, relevant, and time-bound). If you are having trouble, get inspired by opening the Facebook ad platform. (If you get stuck physically or creatively in this process, you can always look to Facebook Business's in-depth guides for more information.)
Whenever setting up a new ad campaign, Facebook will ask you about your marketing objective. A few options to consider include:
Brand Awareness
Direct Traffic
Engagements
App Downloads
Lead Generation
Conversions
Catalog Sales
Take the one that resonates most with you and attach a SMART goal to it.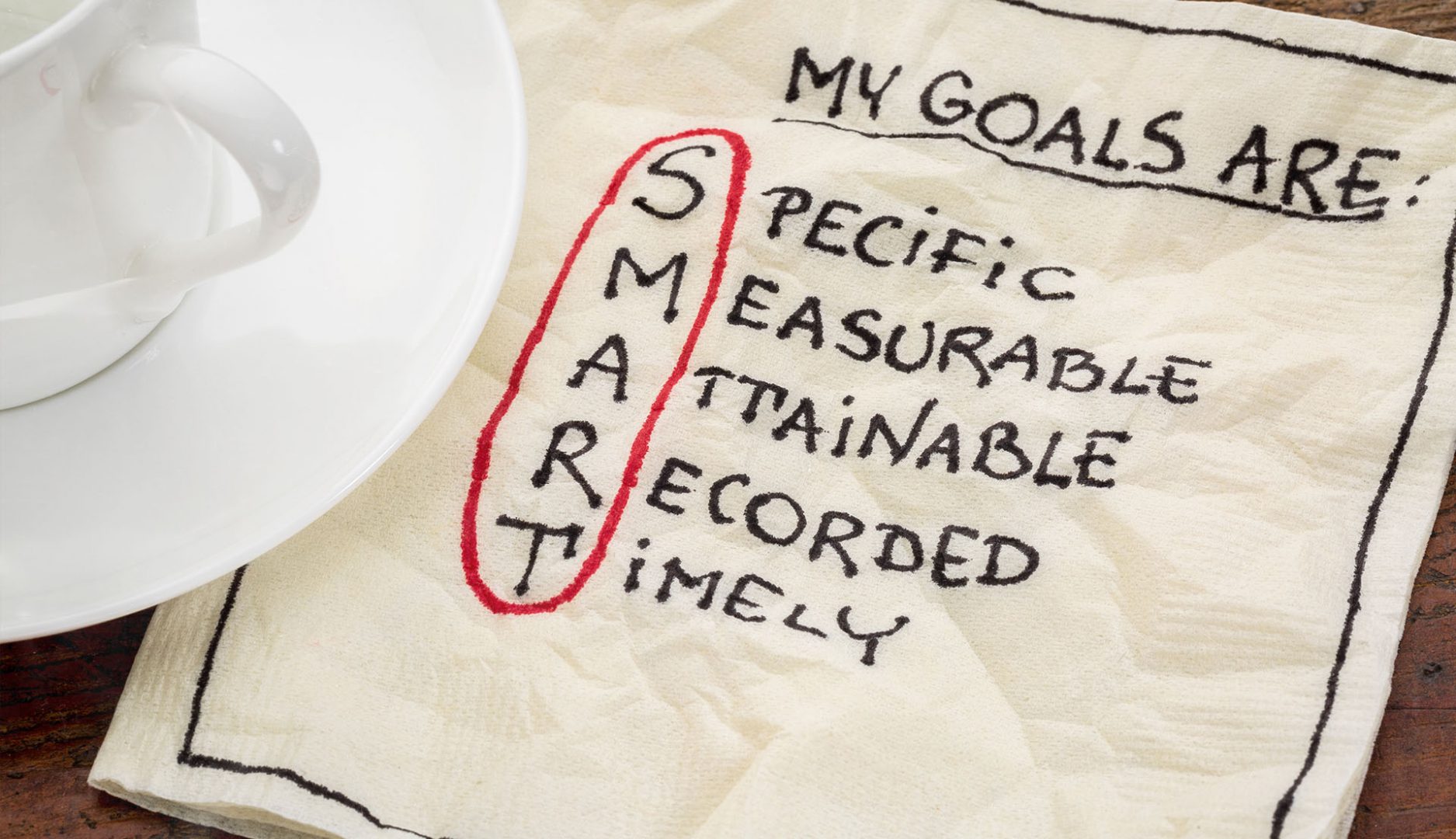 Step 2: Determine your landing page(s).
Choosing which URL to send the ad traffic to is critical. (Though you won't have to input this until you create the actual ad, it's important to decide ahead of time if additional design work needs to be done.) Your choice will depend heavily on the goal of your campaign. For example, if you want the ad to encourage viewers to buy a product, you'll want to send them directly to that product page. Keep in mind that the easier time visitors have finding what is advertised, the higher your conversion rate will be. (The fewer clicks they'll have to make from the ad to achieve your campaign objectives, the better!) This step is an important part of the "pre-campaign" work.
Step 3: Identify your audience.
Now that you know your ultimate goal, it's time to define your audience. This step is simple since it is a retargeting campaign. Create a new audience based on either your custom pixel or your existing proprietary customer list. If using the pixel data, you can also choose to create a lookalike audience to reach new, but similarly interested, people. Facebook makes this third step an easy one. Upload the data into Facebook's Custom Audience manager. The file should be in a .CSV or .txt format. For smaller data sets, you can simply copy and paste the information. There is even an option to link your Mailchimp database if you have one. The tool will then automatically gather all of the corresponding Facebook profiles based on the contact email provided. No additional work is required. (If you decide to build another type of ad campaign, you can define your audience based on virtually any parameters you want.)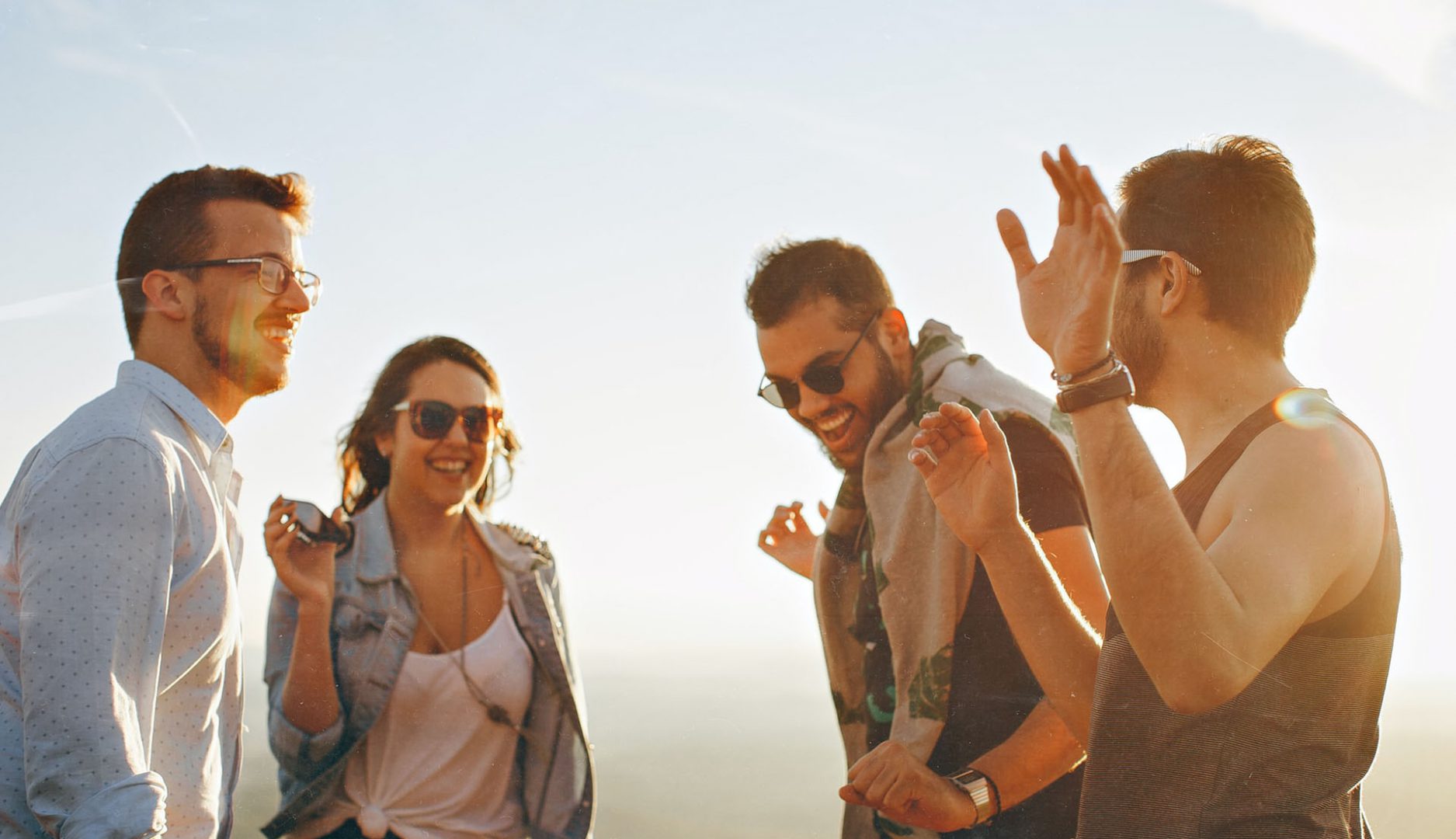 Step 4: Narrow down the segment further.
Depending on your campaign objectives, you may want to narrow down the segment you are targeting. For example, your list may include people from all over the country, but your retargeting campaign can be geared toward those in a specific geographic market or age group. Due to the diversity of data Facebook collects on every account, you can segment your audience based on age, language, location, gender, and other demographics.
Step 5: Set a budget.
Now for the "scariest" part – the budget! Don't just select an arbitrary number for Facebook retargeting, use strategy to allocate funds. Tie it back to your goals. If your goal is to sell a product, think about how much you will make from the sale. If your goal is to raise awareness about your brand, contemplate the amount you would pay to get traffic to your site. Don't worry, Facebook allows you to set tight controls with daily or lifetime limits, so your ad spend won't go haywire. For Facebook ads overall, the average CPC rate (cost per click) is around $1.72. (The apparel industry spends on the low end at $0.45 per click, while finance and insurance brands spend on the high end at $3.77 per click.)
Step 6: Design your ad.
This is where the fun part begins. Put on your creative hat and think about how you want to present your ad to encourage interaction with it. This step is also where you'll input that exact landing page URL. We also recommend adding Google Analytics tracking to your link. This tracking allows you to monitor where the traffic goes throughout your site. (It may identify patterns you never imagined or conversions in other places!) Customize your ad so that your retargeted audience feels the personalized approach. This drives not only better click-through rates but also higher conversions. Another piece of advice – test, test, test! Take advantage of the various locations your ad can be served. Between Facebook and Facebook-owned Instagram, there are 10 locations your retargeting campaign ad can be displayed. This means you can have up to 10 different ad variations under a single campaign. That's pretty impressive! The locations are as follows:
Facebook News Feed
Facebook Stories
Facebook In-Stream Videos
Facebook Marketplace
Facebook Instant Articles
Facebook Groups Feed
Instagram Feed
Instagram Explore
Instagram Stories
Audience Network Native, Banner, and Interstitial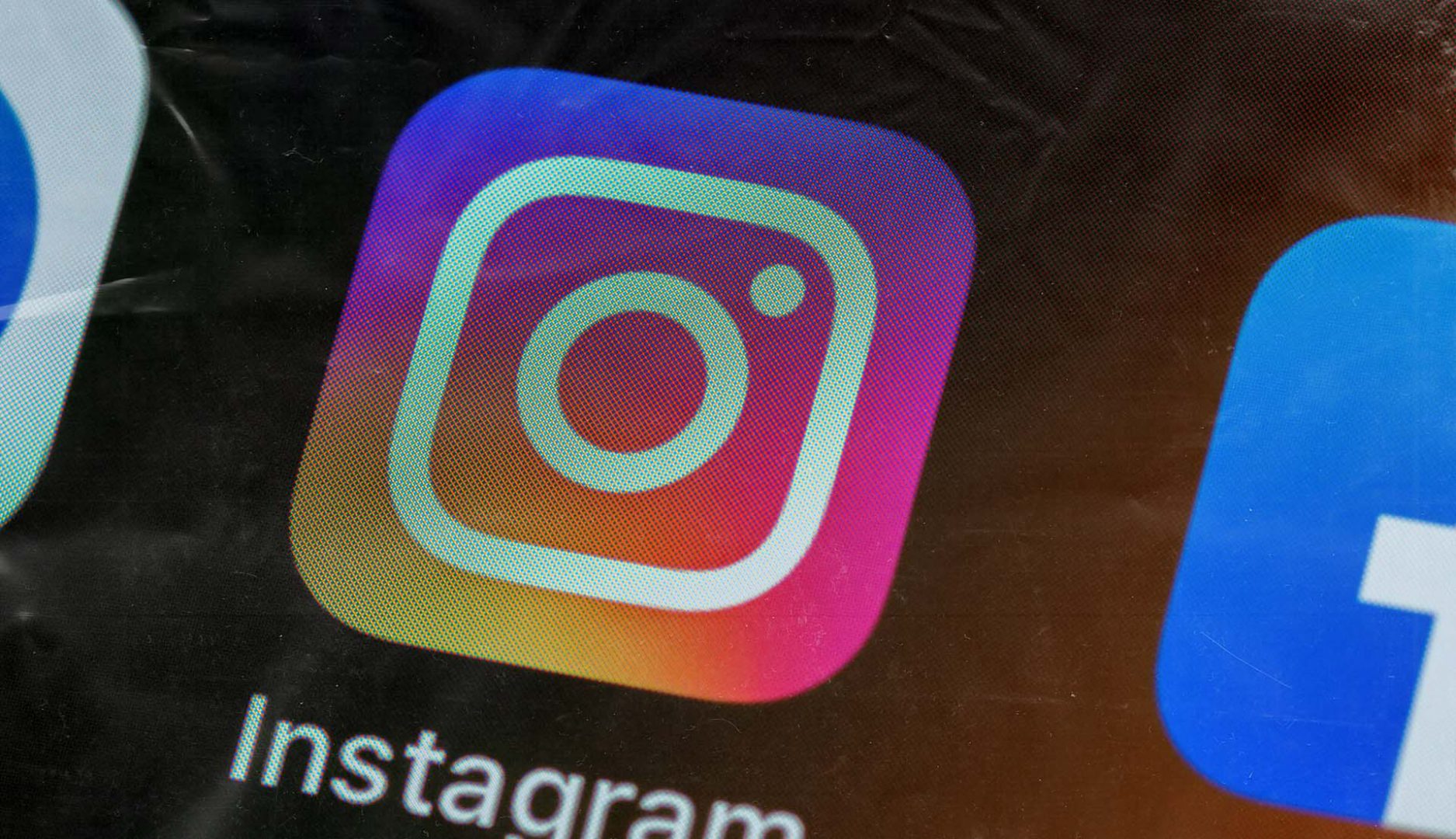 Take note of the image specifics Facebook outlines for each. Select your images accordingly. You won't want a horizontal image to display in a vertically placed Facebook story ad. You may even want to create an original video or select a few photos that can be turned into a Facebook video. Be sure to adhere to all of the specs when building out your ad and corresponding creative. For example, Facebook will not serve ads with images showing more than 20% text. There are also character limits for headlines and descriptions, so you'll want to make the most of the limited space.
Step 7: Set it live and track your insights.
Once you complete all the steps above, you can hit "confirm" and then set your ad live! Though you have probably spent quite a bit of time preparing your ad, the work is not done. As tempting as it may be to set up your campaign and walk away, do not! Be sure to check back and review your insights. Though you won't be able to make a determination right away about your overall campaign performance, you can at least ensure everything is running smoothly. Keep an eye on your campaign's overall impressions and interactions. This can tell you pretty quickly if your ad is being seen by enough people (or if your parameters are too narrow) and if those people are even interested in what they're seeing (or if your creative needs adjustment).
Step 8: Evaluate your campaign and adjust accordingly.
This final step goes beyond the initial tracking. (That one only ensures everything is in working order.) Now is the time to actually evaluate your ad's performance – and hopefully reveal its major success! Here is where you will want to look at those specific, time-bound goals and see how your campaign measures up. Did you achieve those goals, or at least come close? If you decide to use retargeting campaigns as a long-term strategy, this is the ideal time to either put more money behind the ads or pause and readjust. It's always a good idea to test out a different creative format, headline copy, or set of messages. Stay up-to-date on current industry trends and ensure your content is also relevant to the time and/or season.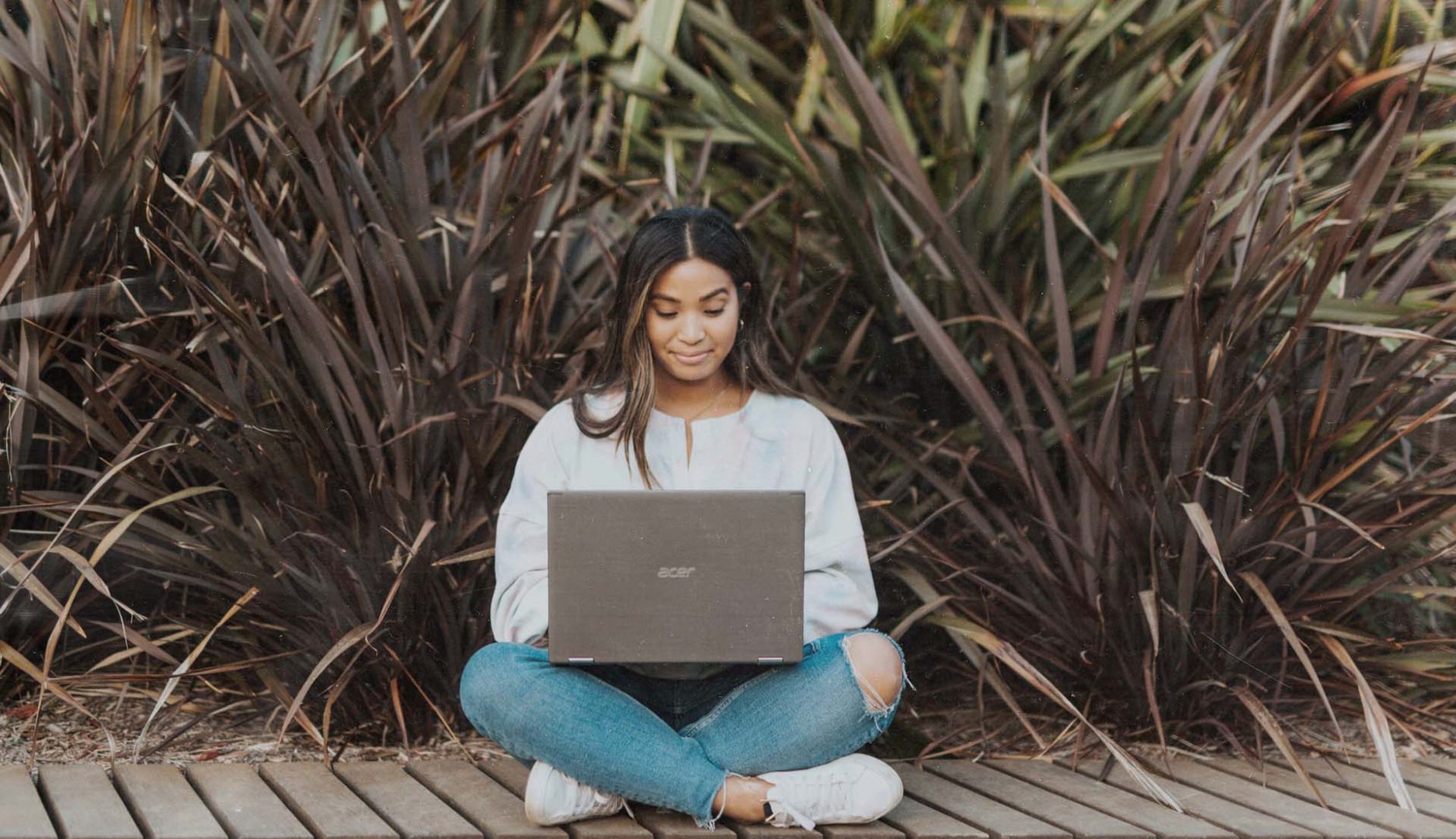 Facebook Ad Formats
While there are a variety of formats for Facebook ads, the most popular are image ads, video ads, carousel ads, and instant experience ads. When used for retargeting campaigns, these ad types can give you a huge advantage.
Image Ads
These ads are one of the original forms of advertising on Facebook. (And they're still going strong!) Image ads display a high-resolution picture with minimal text. This allows brands to showcase what they're all about quickly and efficiently. The point of these is really to showcase the image; Facebook will not show ads that have a high text-to-image ratio. They tend to have high click-through rates because of this. When creating a Facebook retargeting campaign, image ads flow naturally within the feed.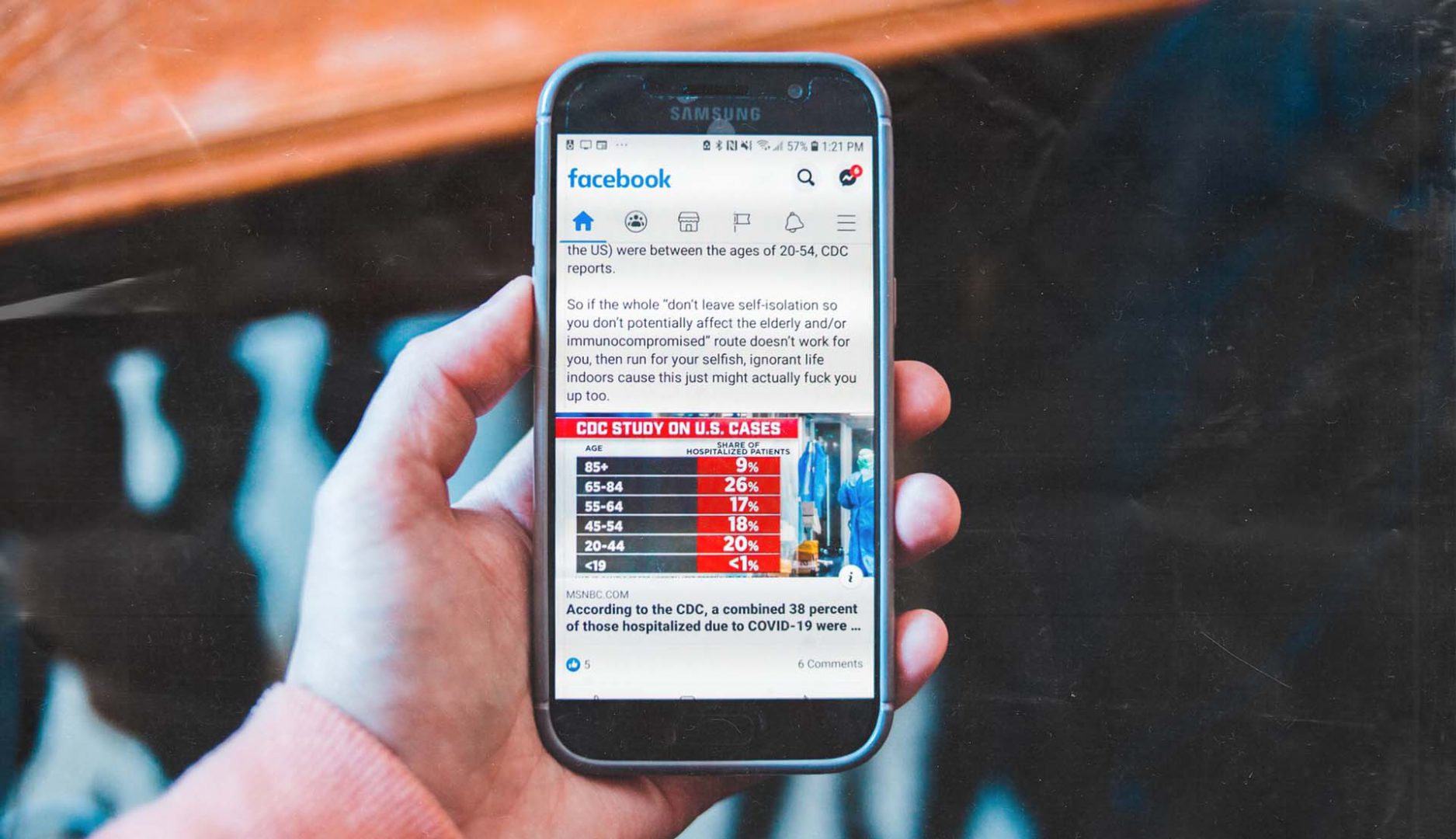 Video Ads
Over 80% of companies share videos on Facebook. Surprisingly, this is even more than the amount of videos companies share to the social video platform YouTube. If you're not already on the video bandwagon, it's time to jump on! Unlike other ad types, video ads can actually show your product or service in action. When done well, they can engage your target audience by telling them a captivating story. Just remember that shorter is better!
Carousel Ads
Companies have had great success in implementing carousel ads. These ads showcase multiple products across one ad. The best part about this ad type is that each product on the carousel can be linked to a different landing page. Brands that use carousel ads for retargeting campaigns end up with lower customer acquisition costs because they are able to highlight a range of targeted products.
Instant Experience Ads
This is one of the newer ad formats for Facebook. Instant experience ads are specific to mobile and instantly expand to the fullscreen mode once opened.
The Benefits of a Retargeting Campaign on Facebook
While there are a number of pros to having a social media advertising strategy, the benefits of a retargeting campaign are even greater. Here are some of the main advantages:
1. Retargeting campaigns typically have a lower cost.
On average, the cost per click for retargeting campaigns is usually much lower than that of a campaign crafted for a new audience. Because there is some level of familiarity, you will receive more down-funnel traffic versus a high volume of people who drive up your campaign cost.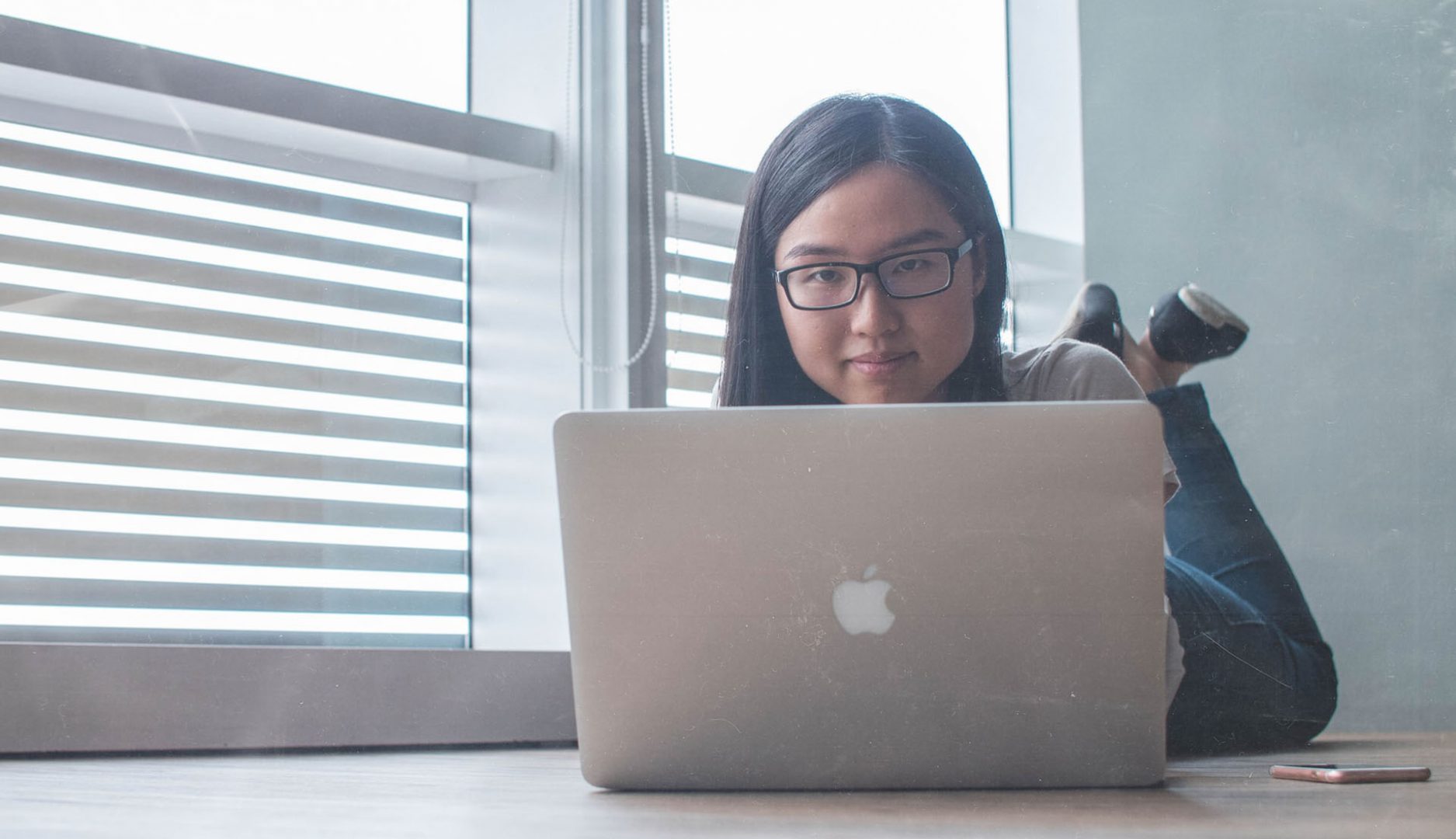 2. Facebook retargeting is available to companies of every size.
Even if you are a small company without a large customer database, you can still reap the major benefits of a retargeted campaign by implementing a Facebook Pixel.
3. Retargeting ads can lead to significantly higher conversion rates.
When comparing the results of social media retargeting campaigns with traditional advertising routes, you are more likely to see much higher (and clearly attributable) conversion rates. There is a lot of guesswork and only minimal direct tracking available with traditional advertising methods. Retargeting ads, on the other hand, are shown to people who have already engaged with your brand. Due to this baseline familiarity, they typically won't click unless actually interested. This naturally leads to a higher conversion rate.
4. You can gather very specific insights.
Facebook Measurement is the insight tool used to record the performance of all paid Facebook and Instagram campaigns. However, with Facebook retargeting, you can get additional information on your audience's behaviors via the Facebook Pixel and corresponding Google Analytics URL. Being able to have deep-level behavioral statistics on your target audience can help tremendously in other areas of your marketing strategy as well.
5. Your ads feel more personalized.
When you're implementing a retargeting campaign, the copy of your ad can be much more personalized since your level of knowledge about your target audience is greater. This allows you to craft more detailed, direct messages that make it feel like you're speaking directly to that customer. ("Did you forget something?") Many brands choose to target ads based on specific items that the person was looking at but didn't buy. This can help tremendously in closing the sale. These days, consumers want to have personalized interactions with brands. Having a campaign that provides this much value at a relatively low investment is well worth it when compared to the minimal amount of personalization you can do in more traditional forms of advertisement.
6. Retargeting can happen almost instantly.
With retargeting campaigns, you don't have to wait long to collect the behavior history for that potential customer. This allows you to retarget them almost instantly and remind them why they visited your site or brand page in the first place. Cutting down the length of time between the initial interaction and subsequent ads' exposure has major positive effects on conversions.
7. Repeated exposure is crucial.
Remember that "lucky number seven" rule in advertising? People must view your message at least seven times before they can even remember it. The repeated exposure provided by retargeting campaigns on Facebook helps you become not only memorable but also credible. It makes your customers feel special because it seems like you're constantly thinking of them. The more they see you in their social feed with relevant ads, the more regularly they will engage with you.
Bottom line
It is clear that retargeting campaigns provide even beginner entrepreneurs with a ton of value. When crafting a Facebook retargeting campaign, consider whether a Facebook pixel or contact list is the best method for you. (You will probably end up doing a combination of both as you get more experienced.) Set out specific, measurable goals for yourself, and then decide which website page you want to drive traffic to. From there, identify your audience and upload the data into Facebook's Custom Audience tool. If needed, further segment your campaign to reach the intended end-user. Once you set your budget, you'll be ready to start designing your ad. After launching, track, analyze, and then track some more. Don't forget to compare your results back to the initial objectives you set out in the beginning! If tweaks are needed, make them and then continue your retargeting campaign.
Whether you choose to implement image ads, video ads, carousel ads, or instant experience ads, the advantages of Facebook retargeting are clear. They have lower costs, feel more personalized, can be implemented almost instantaneously, provide deeper consumer insights, and lead to significantly higher conversion rates. When it comes to your advertising strategy, what can be better than results like that?