Sustainability isn't just a sentiment or a buzzword anymore. The recent study by Sendle revealed a huge shift in buying habits toward sustainable brands and products. Eight in 10 consumers say it's important to them that products be environmentally responsible. At the same time, 72% of respondents say they are ready to pay more for sustainable products.
If the impact on the environment is how a consumer perceives a brand today, the latter has nothing to do but follow the demand. In this post, we will share the best sustainable business practices to help you render your business more eco-friendly today.
What Are Sustainable Business Practices?
Sustainability practices in business mean environmental responsibility for all stages of business operations. The first thing a brand should do to become eco-conscious is to figure out its current carbon footprint (amount of carbon dioxide it produces). Number two is cutting down on waste.
The three R's usually describe core sustainability principles: reduce, reuse, and recycle.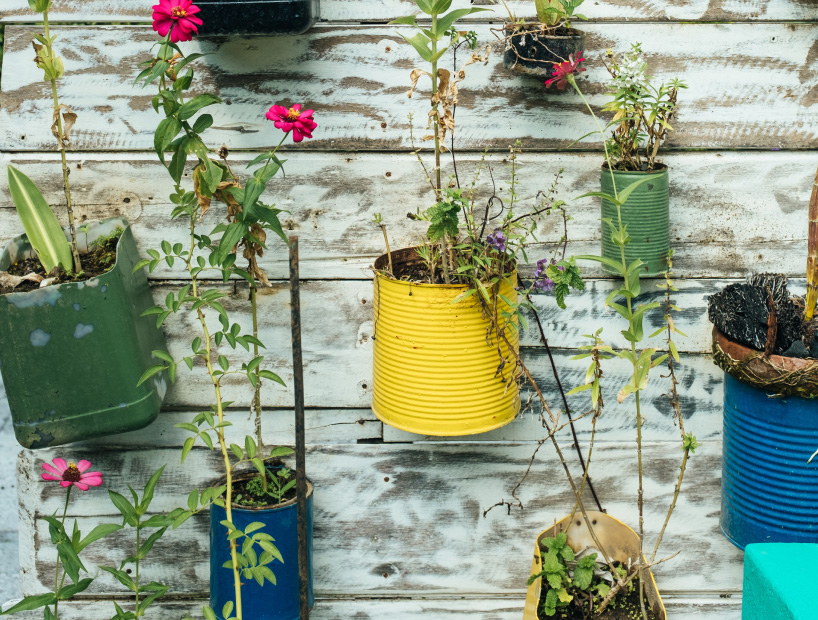 Logically, the best way to reduce waste is not to create it in the first place. Going paperless and replacing disposable items (plates, cups, and plastic bags) with glass/ceramic/fabric alternatives are what all businesses can do today to reduce their contribution to landfills. The next step is to buy refurbished equipment or used furniture and recycle batteries, paper, and broken electronic equipment.
Sustainability business practices may also include planting trees, reducing business air travels, using green energy, saving water, etc.
Even such an unrecognized thing as making a website using the Boxmode website builder helps respect the environment. As compared with traditional website creation, it saves time required for setting it up and maintenance, and thus, energy.

Why Do Businesses Choose to Be Sustainable?
If integrated conscientiously, sustainability can bring quite tangible benefits to your business.
Improved Brand Competitiveness and Brand Image
A 2017 study proved that 92% of the surveyed Americans are more likely to trust a brand that supports environmental issues. Brands that produce non-toxic and eco-friendly goods we associate with a better future and a safer life.
Minimized Costs
By installing energy-efficient lighting or geothermal heating/cooling, it's your business that benefits in the first place because the difference between the old and new energy bills will be huge.
Easy Compliance with Regulation
With the galloping climate change and pollution, new state and federal regulations pop up to protect the environment. Implementing business practices for sustainability helps you avoid penalties or fines.
Reduced Waste
Businesses practicing value engineering require less (and waste less) raw material due to reconsidered, more eco-friendly production processes. Using paperless technologies and cutting down on direct mail also help keep your office trash bins emptier.
Better Recruitment Rate and Positive Image to Investors
Younger generations are raised on nature protection messages, and, therefore, they care about the environment more than older people. Sustainable business practices help companies look more responsible and caring in the eyes of investors and future employees.
Best Sustainable Business Ideas and Examples
Promote Remote Work and Use of Public Transport
The less your employees have to travel, the better for your business and the planet. Encouraging your people to meet online using video conferencing tools and offering them remote work not only helps them live more balanced lives but also reduces their time spent commuting. This, in turn, helps reduce your carbon footprint and — what is also good — costs. If you still need your workers at your office, encourage them to use "greener" public transport (offer them discounts on passes) and travel by train instead of by plane.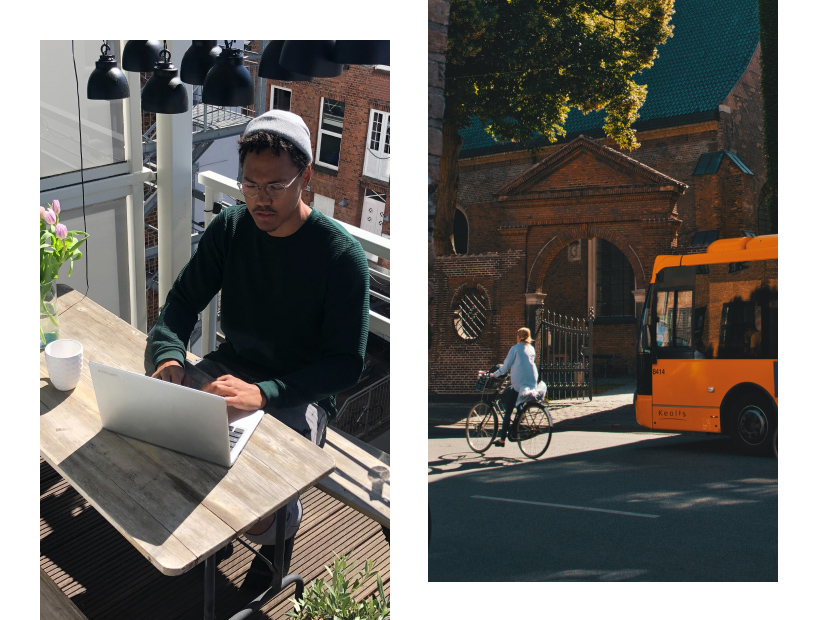 Use Sustainably Sourced Materials
When choosing manufacturers and suppliers, make sure the sourced product is:
Fair-trade: manufacturers are socially responsible and pay fair wages to their employees.
Sustainably sourced: Strong environmental and social principles (such as responsible water consumption, responsible utilization of wastes, etc.) guide manufacturers/suppliers.
Non-toxic, organic, biodegradable, and recyclable: Use natural ingredients and materials that have a minimal impact on the planet's health. It's not just about what you put in your product but also about what your office workers use. Recycled products (even if it's just a toilet or printer paper) reduce waste and help support a circular economy.
From a local business or an employee-owned company: Not only do you know whom you buy from and can monitor the manufacturing process, but it's also important to mention that smaller companies are usually more ecologically responsible.
Black Ink Coffee is a great example of a responsibly sourced product.
Parker Russell, owner and CEO of Black Ink Coffee
Parker Russell, its owner and CEO says:
"Here at Black Ink Coffee Company, we buy many of our beans from specialty, micro-lot coffee farms, choose fair-trade, and use organic chocolate in our beloved dark chocolate coffee beans."
Use Sustainable Packaging
Over 23% of stuff ending up in the U.S. landfills are packaging and containers. Making sure the outer layers of your product can be fully biodegradable or reusable helps cut down on wastes. Packaging from such materials as wood pulp, corn starch, seaweed, or mycelium degrade quickly and leave zero waste behind. Cardboard and recycled paper are also good alternatives.
Outwoken Tea, a tea company based in Milwaukee, Wisconsin, knows a thing or two about responsible packaging.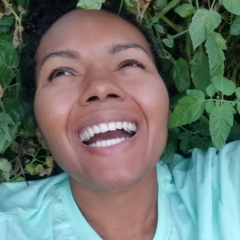 Aureal Ojeda, founder of Outwoken Tea
According to Aureal Ojeda, its founder, the tea boxes they use are "95% post-consumer use, recyclable, and naturally biodegradable." They also use certified compostable tea bags "made from FSC certified wood-based cellulose, toxic-free, non-GMO, and 97% renewable content." It's a great example of how brands can be honest with nature till the end: even the tape and algae ink the company uses are fully biodegradable.
Unfortunately, not so many brands realize what a powerful marketing tool sustainable packaging is. Those brownish boxes and wrappings are fantastic messages of responsibility. And love.
Make Your Office Space Eco-Friendly
Creating a green office starts from the office space you choose to rent or build and ends with what you do with lunch leftovers. Here are a few tips on how to make your working space sustainable:
Upgrade your energy-efficiency
Switching to LED lighting and automating it with sensors, using thermostats for heating/cooling equipment, and investing in energy-efficient appliances and hardware are proven ways to reduce energy waste. Renting an LEED-certified office space is also a perfect green solution to minimize water and energy consumption.
Buy green energy
If you need to purchase energy anyway, why not purchase it from renewable sources such as wind or solar energy? Or you can reduce the amount of energy bought by using your own solar panels like Petsolino, a pet care platform, does.
Sherry Morgan, the founder of Petsolino
"It is a clean and green source of energy that will not pollute mother nature. It's a win-win situation."
Compost
Even if your brand doesn't use organic materials for production, you still need to get rid of organic waste such as lunch leftovers. Instead of throwing them away where they will slowly decay and emit dangerous methane, develop a compost program and motivate your team to fertilize the soil with it.
Make Recycling Your Business Philosophy
In addition to recycling such things as batteries, printer cartridges, and paper, you should make sure you recycle your own products like Cooler Air Today does. The company is mindful to install the safest air filters in their AC to prevent toxins from getting into their customer's houses, offices, and the environment.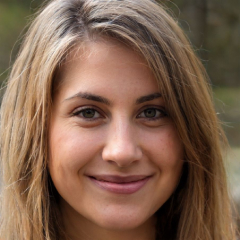 Natalie Sullivan, the co-founder of Cooler Air Today
"On top of that, we make sure to recycle any broken AC units to ensure we're getting the most out of these materials without having to purchase more."
Use Green Web Hosting Services
We know a lot about personal website benefits, but very few businesses are actually aware of the cost our planet pays for the privilege. Web servers that store website data consume enormous amounts of energy 24/7. Luckily, there is a green alternative for eco-conscious businesses.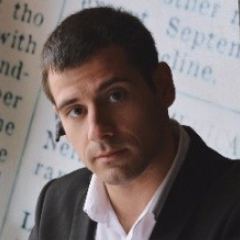 Robert Indries, the founder of Wesrom Corporation
According to Robert Indries, the founder of Wesrom Corporation, they decided to move all their development projects to Amazon Web Services (AWS), a cloud computing service that "has stayed true to its mission of achieving 100% renewable energy consumption." Google and Microsoft also work on decarbonizing their data centers by switching to wind and solar energy.
Buy Carbon Offsets
If your business uses transport excessively, or your employees have to travel a lot for business, you can reduce your carbon footprint by purchasing carbon offsets. Companies that sell offsets invest the money in green projects such as planting trees, updating power plants, building wind farms, or making buildings and transport more energy efficient. You can search for carbon credits in your area or the environmental project that is interesting for your brand.
Sustainability Has Many Faces
More or less, all businesses contribute to pollution, waste issues, and climate change, but every company's way to sustainability is completely unique. The key is to not copy-paste other brand's sustainable practices examples but to be honest in what you do and how you do it.
If you are already making this world a better place, make sure your website and media are loud enough about your eco-friendly practices. A drag and drop website is probably the easiest way to market your sustainability message. Try Boxmode website builder if you want to get it set quickly and for free.