We promised you significant updates in the spring, and some of them are already here.
Many website creators ask about the portfolio functionality for their websites since a portfolio section on the site is an extension of a freelancer's (or company's) resume, we heard you.
We heard you clearly.
Please welcome –– the Gallery widget.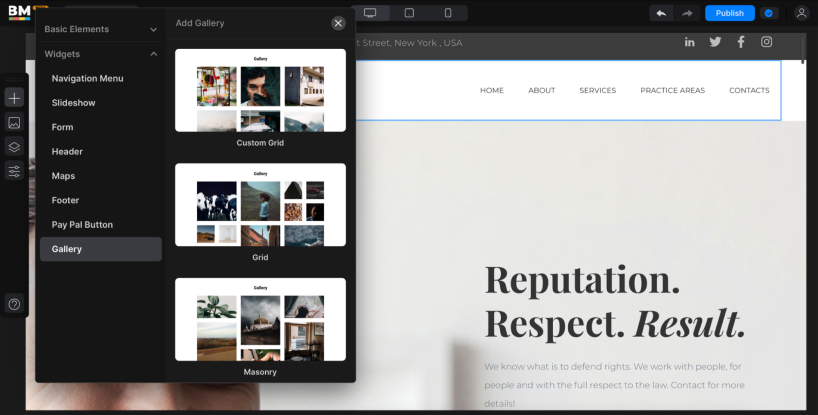 This widget allows you to add a gallery section to your website in just a few seconds. You can pick one of the seven layouts that suits your site's design best.
We created a variety of layouts with different features. For example, the beautiful Custom Grid, masonry, and mosaic layouts allow you to add clever, informative photo captions to your illustrations.
Also, the amazing slides, slides 2, and thumbnails layouts allow you to add various types of animation to your photos.
And if you want to show as many photos as you can – the grid layout contains 12 images of different sizes, placed harmoniously in one section.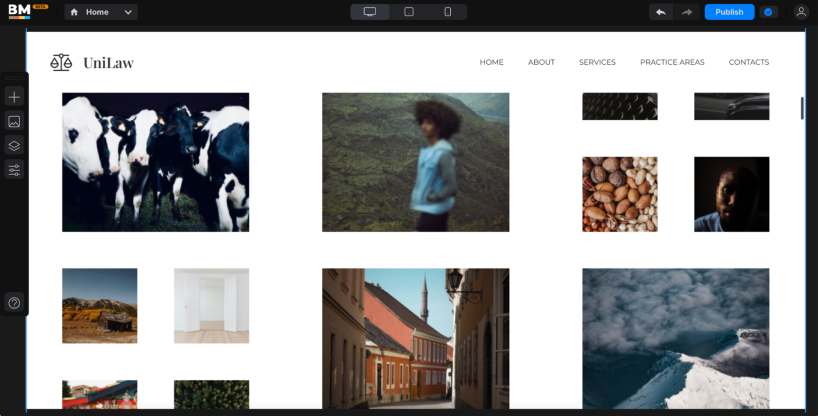 Among the latest release enhancements are improved project load speed and enhanced image responsiveness. Now your projects are loading 1.5 times faster, and the photos perform correctly on tablet and mobile.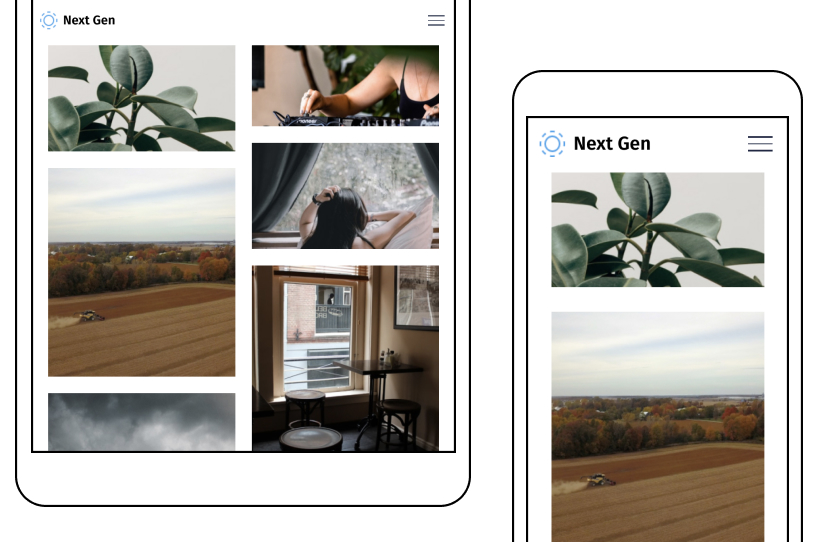 Another valuable feature that makes your webpage creation process quicker is the default header and footer. Now, when you choose a template and add new pages to it, they all come with the corresponding header and footer. No need to add them manually, the frame is ready; just add new sections.
And of course we couldn't leave you without new templates!
This time, we present:
– The UniLaw template is an ideal option for lawyers, judges, attorneys, and law firms to present their services professionally and attractively. Make your websites look unique by customizing your "about us," "achievements," "practice areas," and "testimonials" blocks.

– Our template, Tinted, fits any kind of a handyman/home maintenance business. Highlight your benefits, present your experienced team, and show your appealing portfolio with this well-structured template.
– The Master Fix template is also suitable for those who provide home maintenance, repair, plumbing, and other handyman services. It has a neat design, an intuitive layout, and eye-catching CTA buttons, which can help you easily convert visitors into clients.

Go to the Boxmode templates page to see these new templates and easy-to-add new design elements!